10 biggest NBA stories of 2022
There's never a shortage of gripping storylines in the NBA.
Another calendar year comes to a close in the Association but not before providing us with numerous talking points, both good and bad. Here are the 10 biggest stories of 2022.
10. Sarver scandal leads to Suns sale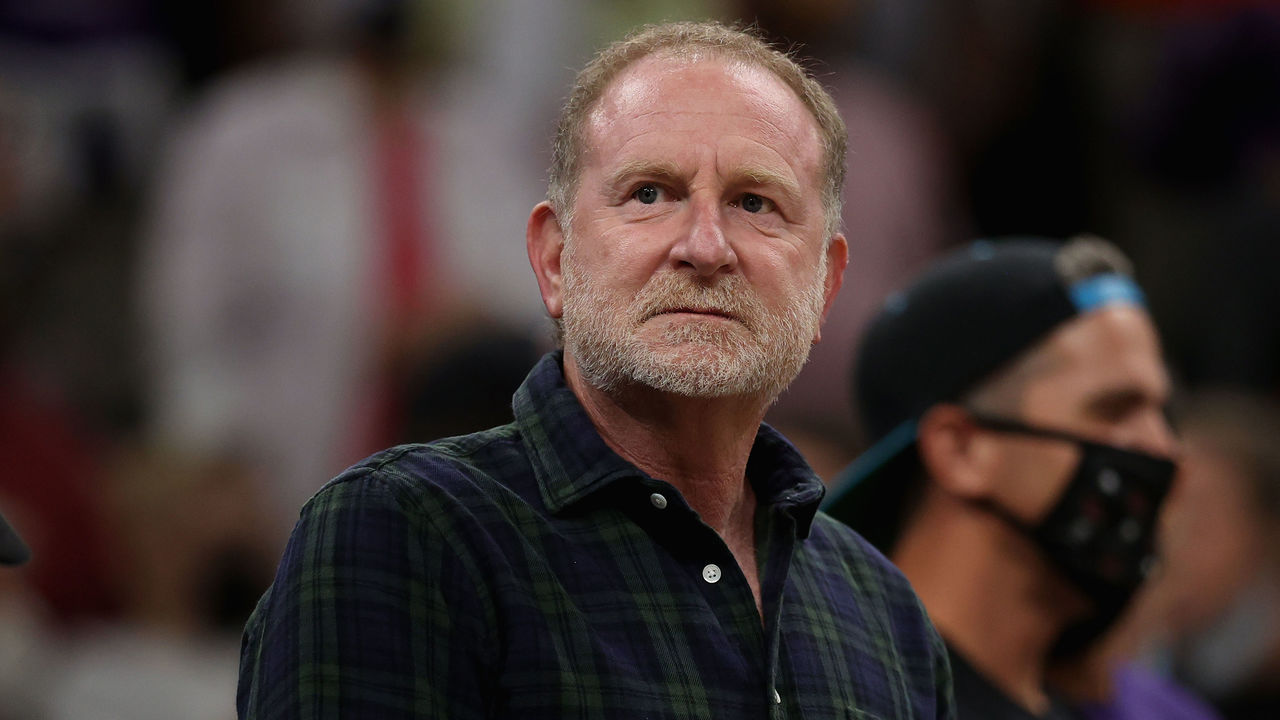 A lengthy expose by ESPN's Baxter Holmes in November 2021 detailed several allegations of racist behavior, misogyny, and a toxic workplace throughout Robert Sarver's near two decades in charge of the Phoenix Suns and the WNBA's Mercury. However, it wasn't until 10 months later that an NBA-commissioned outside firm's investigation determined that the longtime executive engaged in multiple instances of workplace misconduct, including racist language and "inequitable conduct toward female employees."
Sarver was fined $10 million and suspended for a year, which ultimately convinced him to agree to sell the franchises to billionaire mortgage lender Mat Ishbia for approximately $4 billion this month. The price dwarfs the NBA's previous record of $3.3 billion, which Joe Tsai paid for the Brooklyn Nets in 2019.
9. Jokic's consistent dominance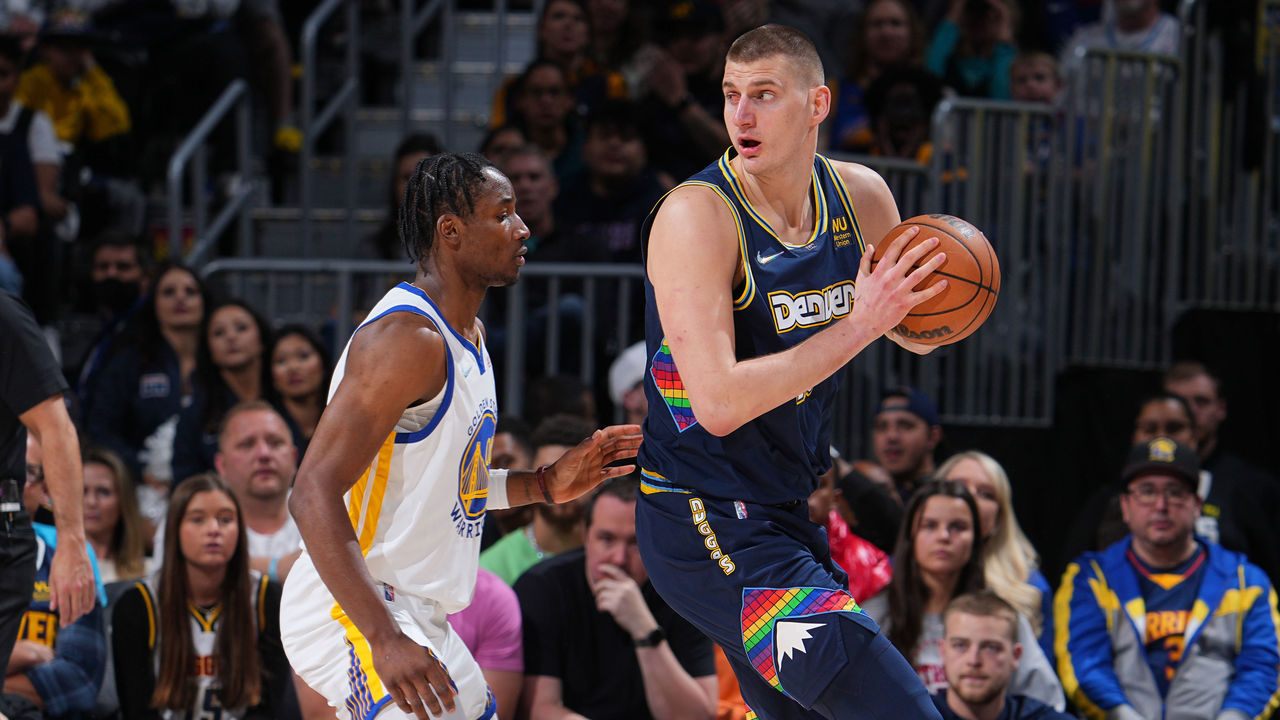 After winning his first MVP two seasons ago, Nikola Jokic hit another level in 2022. He carried the Denver Nuggets to a 48-34 record despite Jamal Murray missing the entire 2021-22 campaign and Michael Porter Jr. playing just nine games due to injury. The Serbian was named MVP again after improving his scoring, rebounding, and shooting efficiency from the previous season.
Unfortunately for Jokic, the Nuggets couldn't overcome the absences of Murray and Porter in the playoffs. The center averaged 31 points, 13.2 rebounds, and 5.8 assists, but Denver lost in five games to the eventual champion Golden State Warriors.
Jokic has started hot again, nearly averaging a triple-double through 32 contests. The big question heading into 2023: Will he and the Nuggets break through to the NBA Finals?
8. Rise of next generation of stars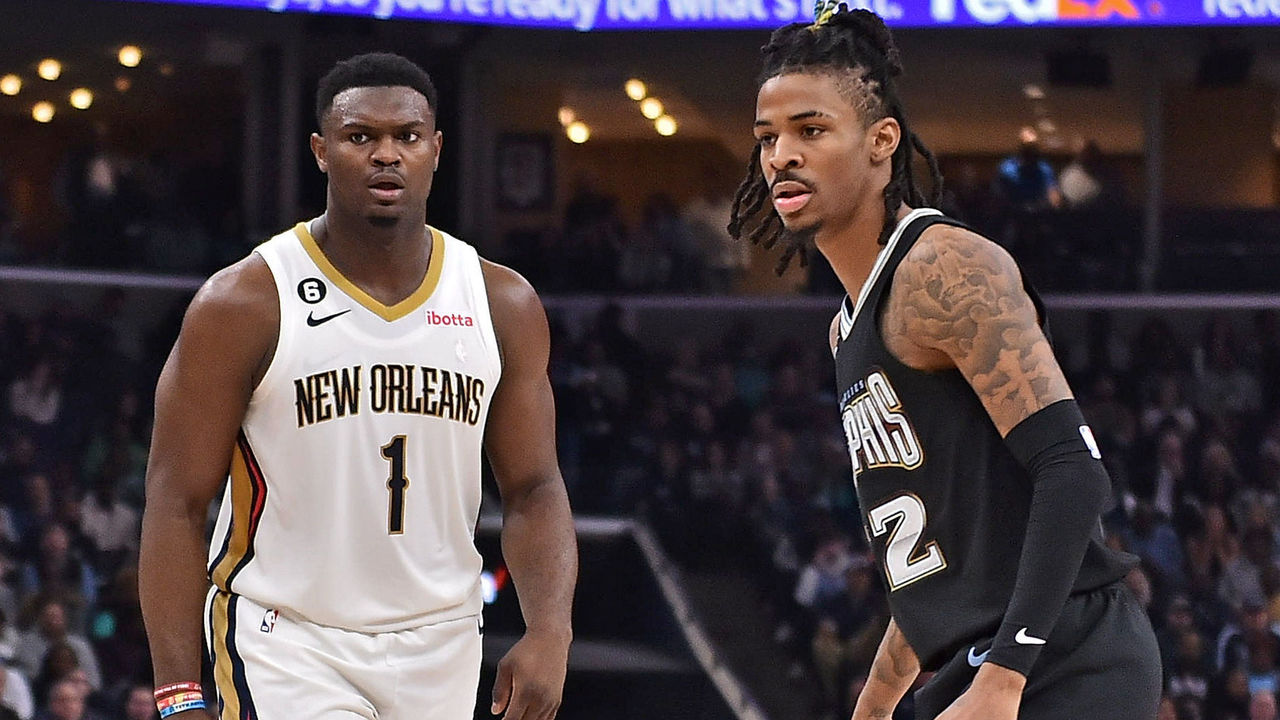 The NBA's under-25 talent is incredible, and it was on full display in 2022.
Ja Morant broke out and won the Most Improved Player award, averaging 27.4 points for the exciting Memphis Grizzlies. Luka Doncic continued his ascent, leading the Dallas Mavericks to a shocking upset of the Suns en route to the Western Conference finals. Jayson Tatum helped the Boston Celtics become championship contenders, while Anthony Edwards and Karl-Anthony Towns led the Minnesota Timberwolves to their second playoff appearance since 2004.
This season has been more of the same. Zion Williamson returned and took the league by storm, unleashing monster dunks and averaging over 30 points in December. Doncic and Tatum are putting up career numbers and will earn a spot on MVP ballots. Shai Gilgeous-Alexander's clutch shooting and 31.4 points per game have the NBA buzzing. The league is in good hands.
7. Celtics' drastic turnaround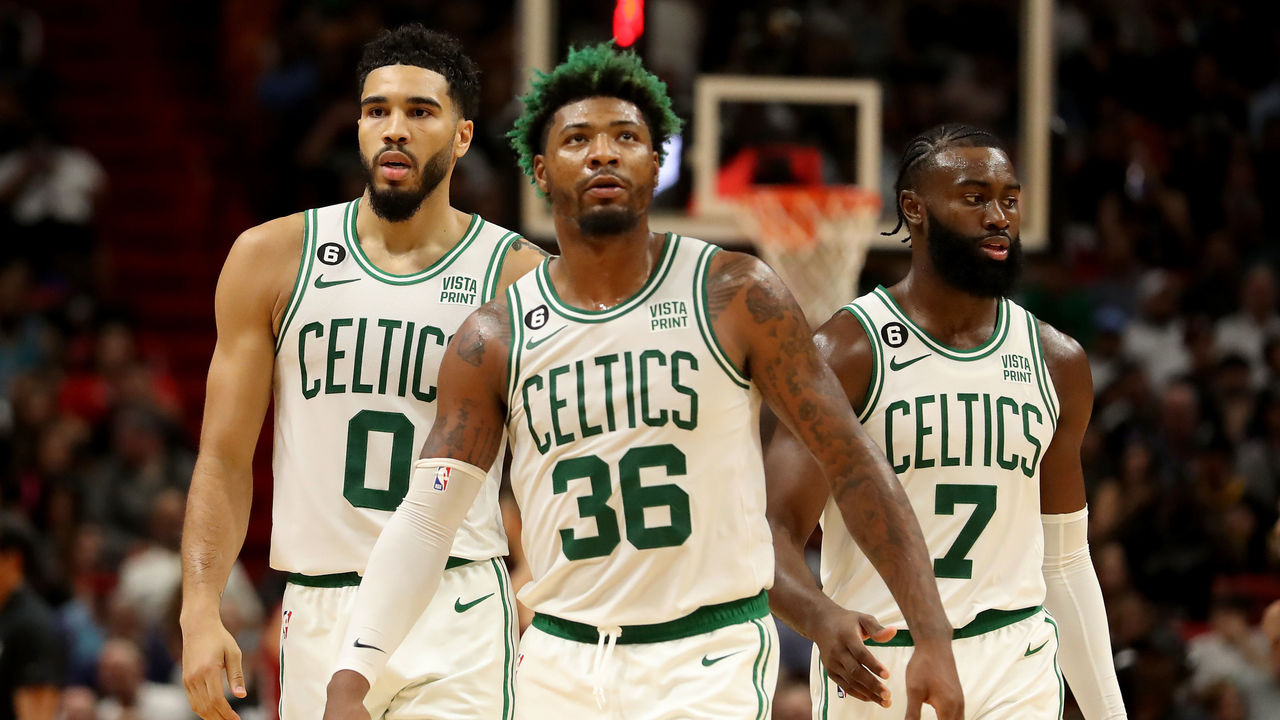 In late January, the Celtics were stuck in the mud. They were 25-25 and appeared well on their way to another first-round exit. Were All-Stars Tatum and Jaylen Brown simply not a good fit together? It didn't seem like a crazy question to ask.
Everything changed in the blink of an eye. Boston won 26 of its final 32 games to close the season. Marcus Smart and Robert Williams anchored what became the NBA's best defense, and the Celtics throttled opponents with a league-best plus-12.7 net rating after the All-Star break.
Their success continued in the playoffs, where they made their first NBA Finals appearance with Tatum. They've come out firing this season, owning the Association's best record heading into 2023. This version of the Celtics will be sticking around.
6. Homegrown stars on the move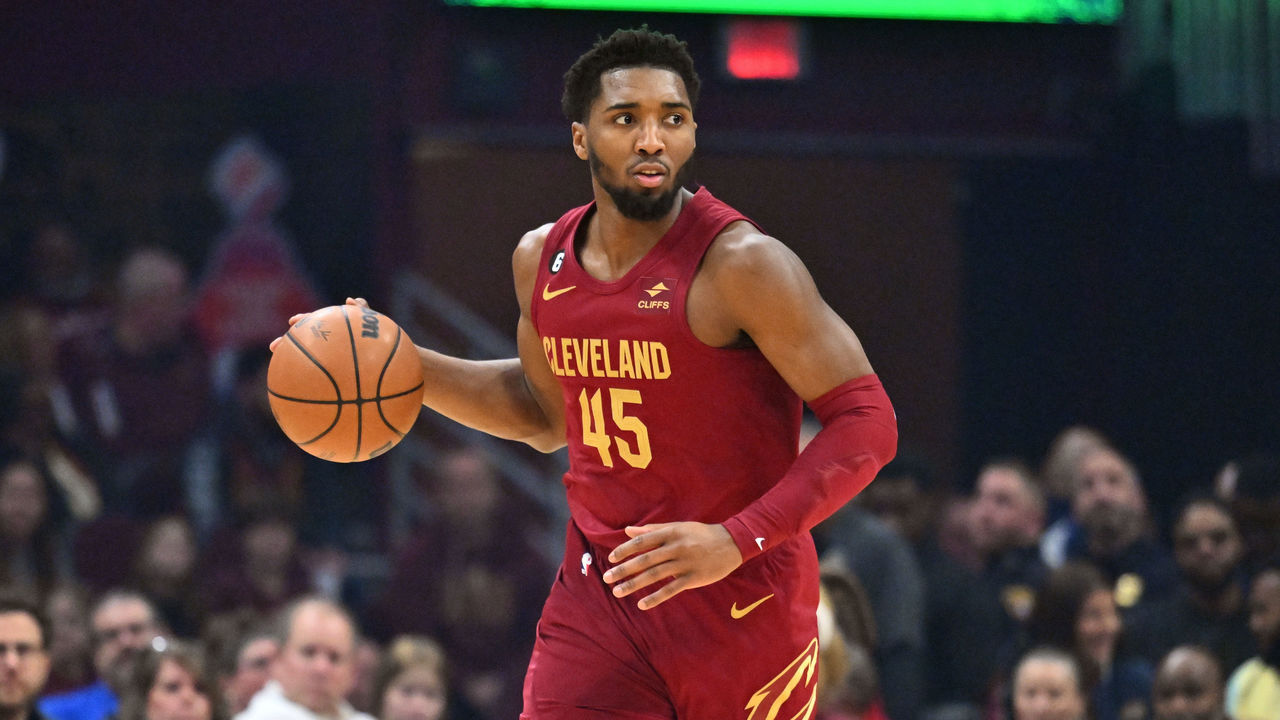 Plenty of big names departed the only team they'd ever known this year. In February, the Philadelphia 76ers traded Ben Simmons to the Nets. Over the offseason, several more All-Stars saw a change of scenery: Dejounte Murray from the San Antonio Spurs to the Atlanta Hawks, Rudy Gobert from the Utah Jazz to the Timberwolves, and Donovan Mitchell from the Jazz to the Cleveland Cavaliers.
Utah's complete teardown was especially notable. While the Jazz never broke through to the NBA Finals in the Mitchell-Gobert era, they made six straight playoff appearances after Gobert became a star and five straight after drafting Mitchell. Utah received a historic haul for Gobert - five players, four first-round selections, and a pick swap - in a deal that could change the superstar trade landscape for years to come.
5. Draymond punches Poole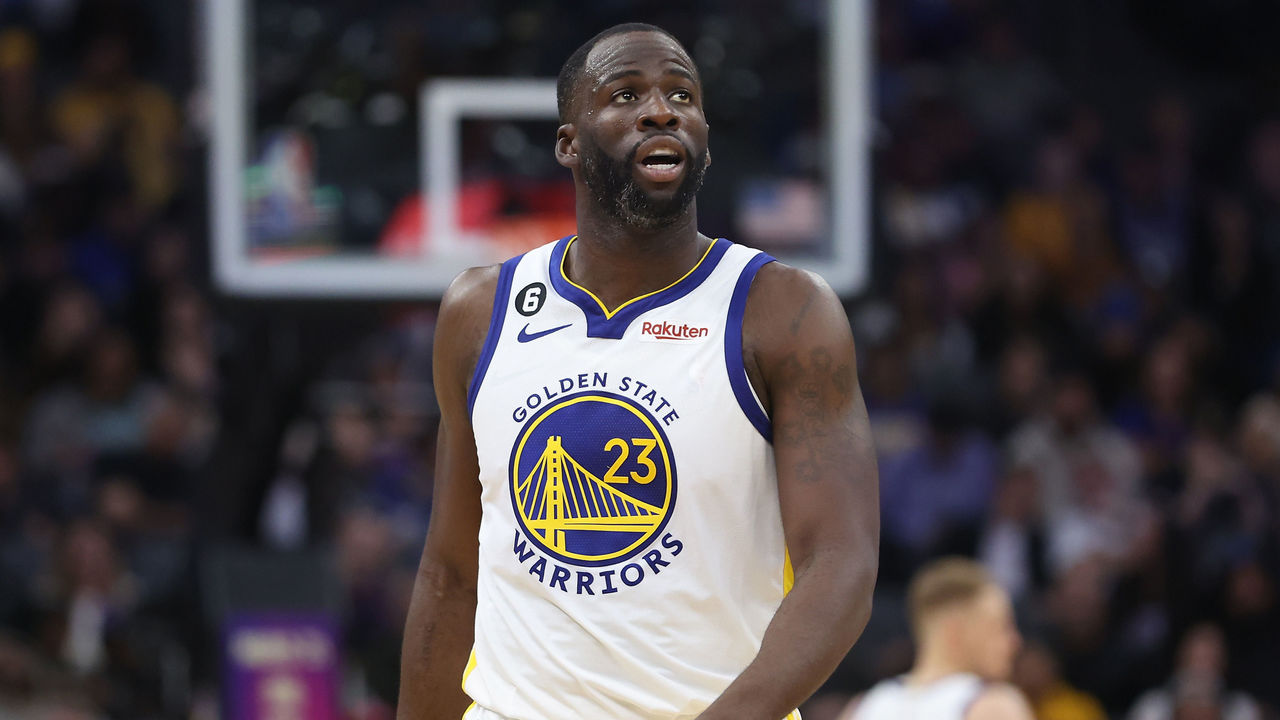 Any good vibes in the Warriors' camp following their championship evaporated the moment Draymond Green punched teammate Jordan Poole during an October practice. The incident seemingly didn't generate much outside discussion at first. The Warriors were reluctant to call it more than a common disagreement behind closed doors. However, impressions of Green soured rapidly when footage leaked online, showing the veteran forward unexpectedly punching Poole in the jaw at full force after Poole had shoved him away.
The Warriors never significantly punished Green, who only stepped away from the team for a few days, and Poole had to quickly put the incident behind them. Weeks later, though, the guard penned a $140-million extension, while Green remains on course to hit free agency this summer. If he doesn't stick around with Golden State, that infamous punch will be considered by many as a big reason why.
4. Lakers' crash, Westbrook's bench metamorphosis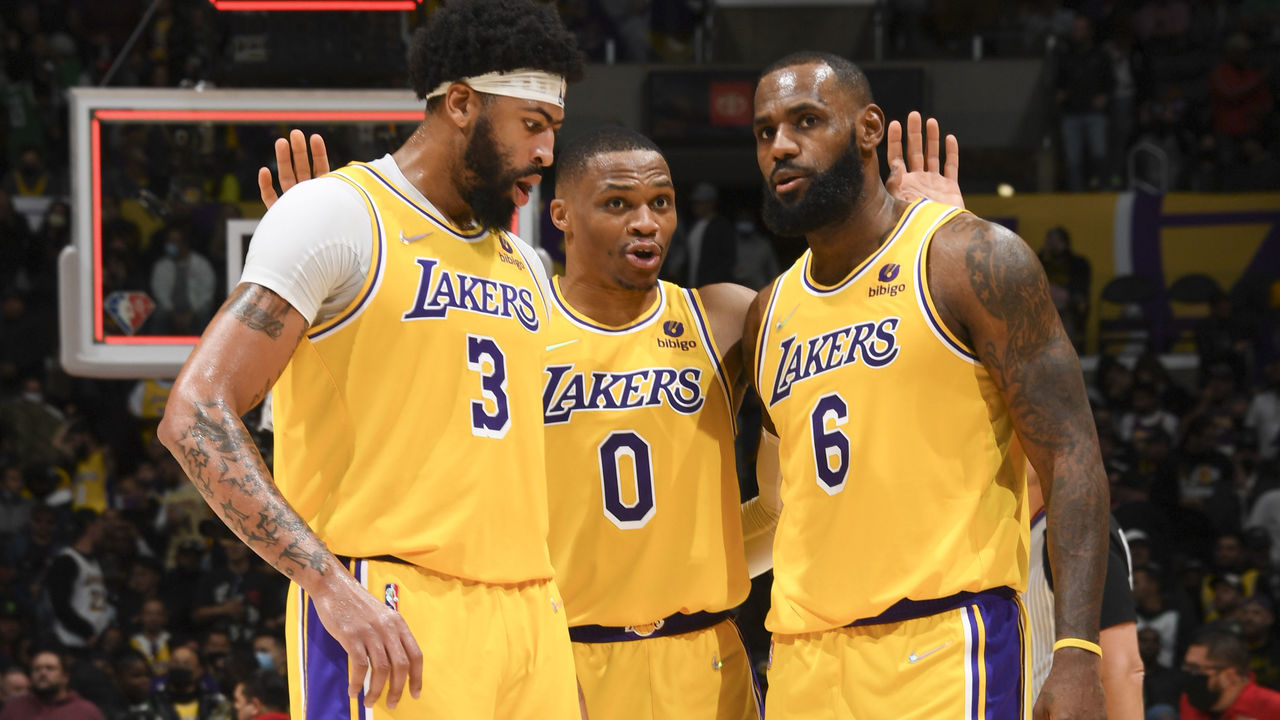 Hardly anyone could have predicted the Los Angeles Lakers' current plight when they added Russell Westbrook two summers ago.
The Lakers looked certain to pull the plug on the Westbrook experiment last spring after failing to make the play-in, but there were no takers for the 34-year-old and his $47-million salary. (Well, none that didn't want significant draft compensation too.) The team retained the former MVP but, despite replacing Frank Vogel with Darvin Ham, is on pace to miss the postseason for a second straight year.
Pinning the Lakers' problems entirely on Westbrook is unfair, especially considering he's found some success as a sixth man. However, LeBron James and Co. are still in dire straits, and there doesn't appear to be an easy solution. Factor in an ostensible warning shot by James to the front office earlier this week, and 2023 could bring more pain for Lakers fans.
3. Udoka's suspension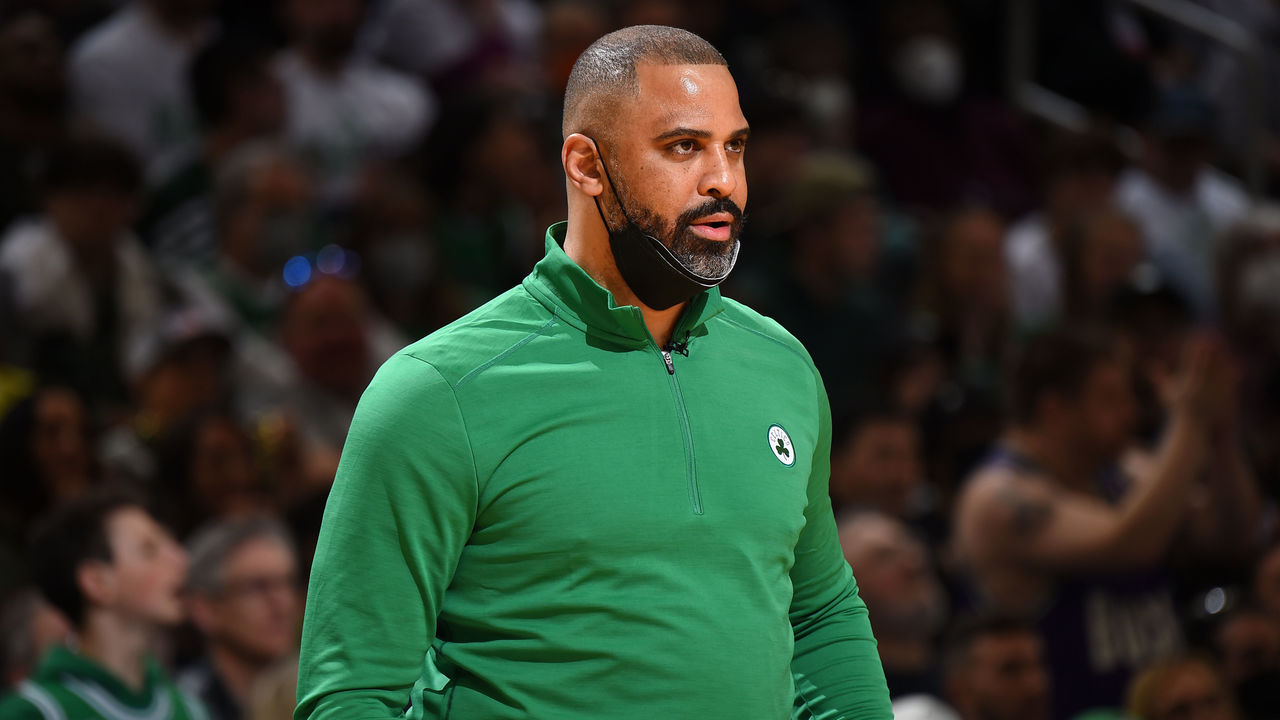 Barely three months removed from managing the Celtics in Game 6 of the NBA Finals, Ime Udoka was suddenly and shockingly suspended by the club in September for the entire 2022-23 campaign for what was officially termed a violation of the organization's code of conduct. While the Celtics never provided specifics, it was reported that Udoka had an improper relationship with a female subordinate staffer, to whom the coach also made unwanted comments. Boston handed down one of the most significant punishments ever given to a head coach and promoted assistant Joe Mazzulla to take his place.
Udoka technically remains a Celtics employee, but a return seems highly improbable now, especially with the squad finding continued success under Mazzulla.
2. Never-ending Nets drama
We fully admit we're cheating by grouping a bunch of stories surrounding the Nets into one section. But if we didn't, Brooklyn would occupy half of this list alone. It's just been that kind of year for the Nets.
How do you even begin to break down Brooklyn's 2022? James Harden and Kevin Durant's respective trade demands were somehow only four months apart. Kyrie Irving was welcomed back to the team in January after refusing to be vaccinated. Then, in November, he was exiled from the active roster again - this time via team suspension - for refusing to disavow antisemitism after promoting a film containing antisemitic tropes. We don't even have enough time to get into Simmons sitting out the entire second half of the season or Steve Nash getting fired. What a year in Brooklyn.
1. Warriors back on top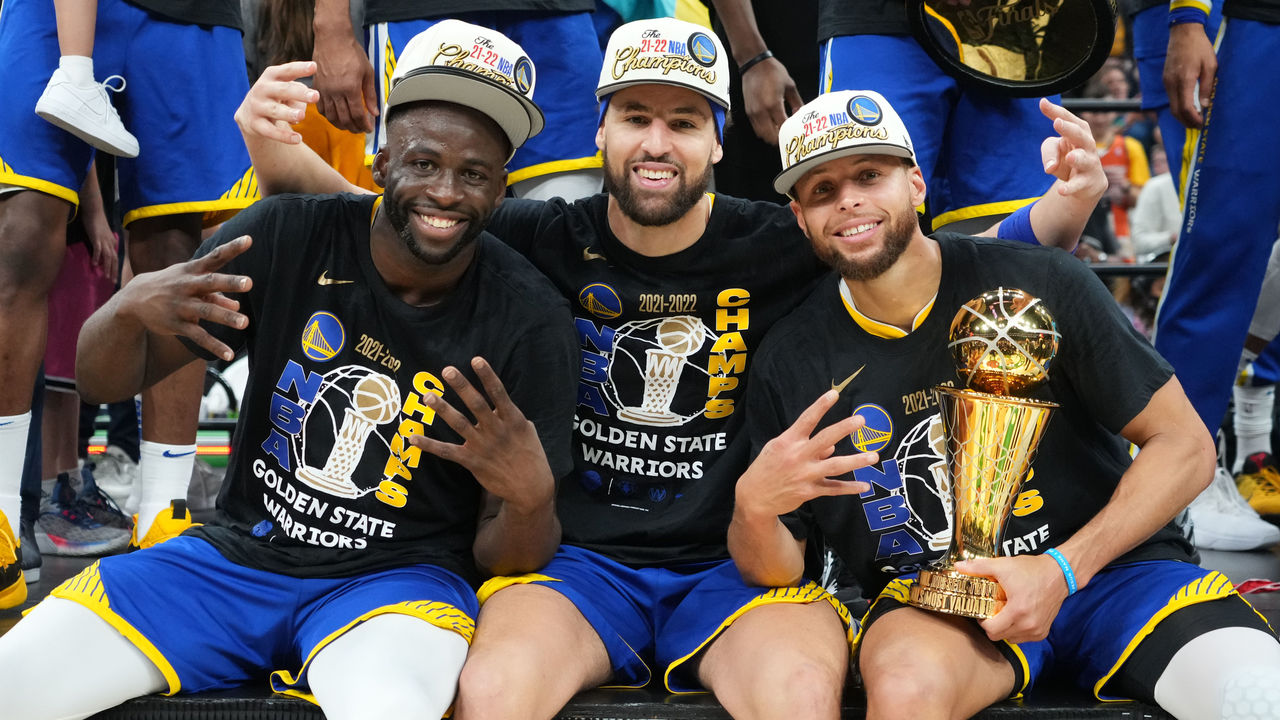 In May 2021, the Warriors lost two play-in games to fall short of the playoffs for a second straight year. They "wasted" a transcendent 2020-21 season from Stephen Curry: 32 points per contest on elite 48-42-92 shooting splits. With Curry approaching his mid-30s and Klay Thompson sidelined due to major injuries, it was difficult to imagine Golden State returning to contender status.
What a difference a year made. Despite Curry, Thompson, and Green all missing significant time, the Warriors finished with a 53-29 record in 2021-22. Poole emerged as a dangerous scorer, while Andrew Wiggins became the perfect glue guy who could defend opposing perimeter stars.
Curry and Co. defeated current and future MVP candidates - Jokic, Morant, Doncic, and Tatum - in each round of the postseason. They won their fourth championship in eight years and their first since Durant's departure. 2022 belonged to the champions, new and old.
Comments
✕
10 biggest NBA stories of 2022
  Got something to say? Leave a comment below!