Fantasy: Which goalies to target, avoid
Jonathan Kozub / National Hockey League / Getty
Goaltending can be very unpredictable, so landing one of hockey's elite netminders - such as Igor Shesterkin, Andrei Vasilevskiy, or Jacob Markstrom - is always a wise strategy in fantasy. For this exercise, though, we'll explore goaltenders outside of the top tier who could turn out to be very valuable relative to their average draft position.
Conversely, we'll also analyze some goaltenders who are being valued too highly that should be avoided. Let's dive in.
Target
Connor Hellebuyck, Jets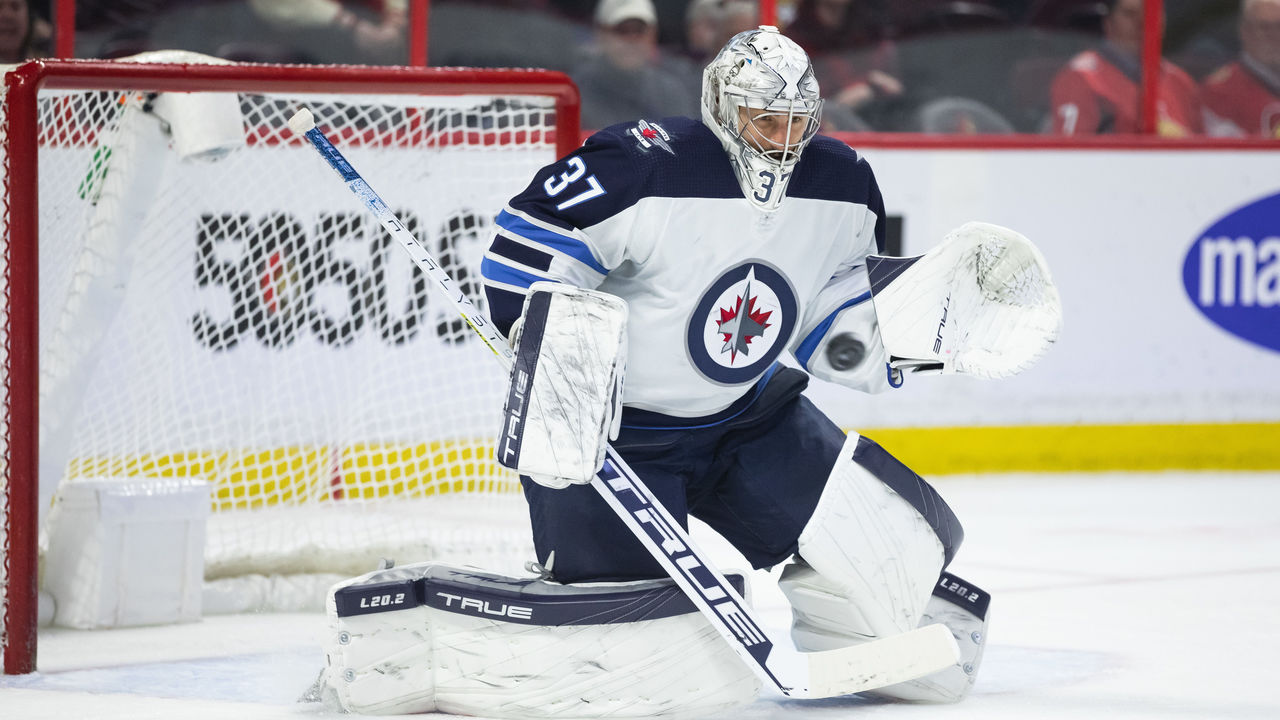 Hellebuyck is coming off one of the worst seasons of his career as he posted a .910 save percentage and a 2.97 goals-against average. This has led to the fantasy hockey community severely undervaluing him, as Yahoo ranks him as its 15th goalie while NHL.com has him at 14.
However, Hellebuyck is an absolute workhorse who led the league in saves four years in a row and games played three out of the last five. Without a quality backup once again, expect Hellebuyck's workload to remain similar.
His rate stats could see improvement, though. The Jets hired Rick Bowness, a detailed defensive-minded coach. His presence should lead to more low-event games than Winnipeg played previously under Paul Maurice and Dave Lowry.
The Jets have a solid blue line in place, so if Bowness can get his players to buy into his disciplined structure, Hellebuyck could enjoy one of his best campaigns in recent years.
Pavel Francouz, Avalanche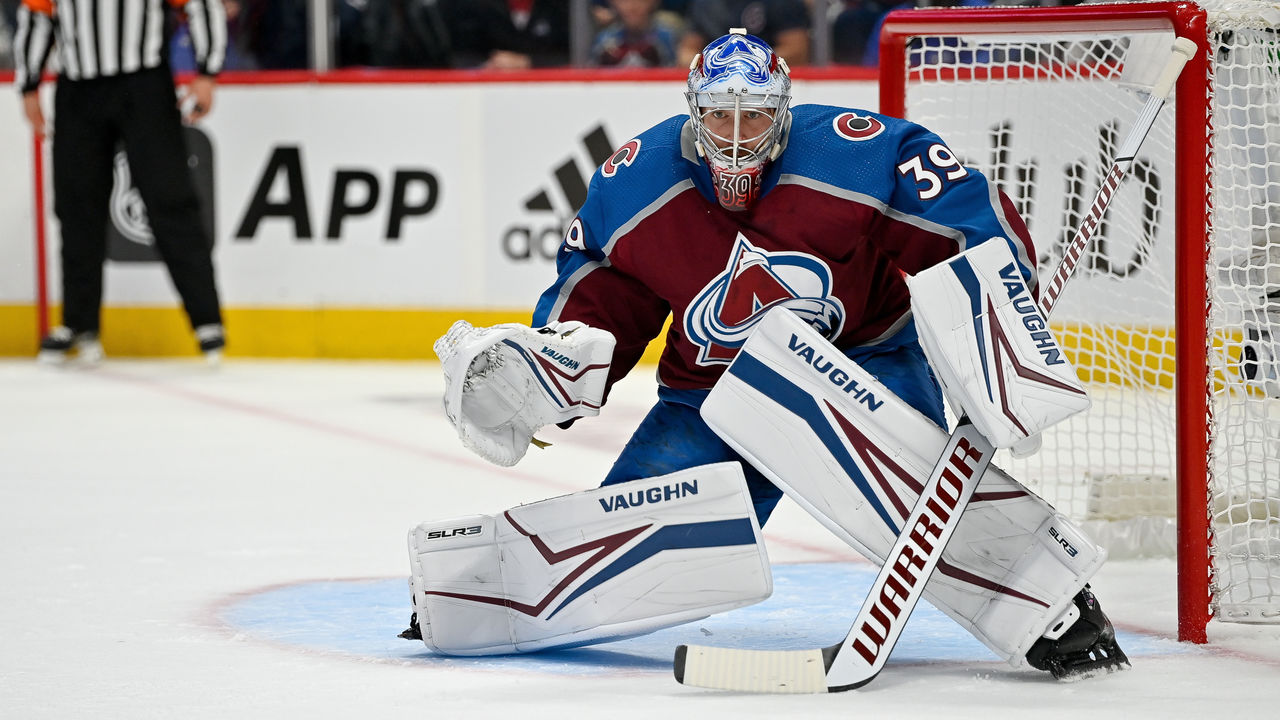 The defending Stanley Cup champs opted not to replace Darcy Kuemper with a bonafide No. 1 goalie. Instead, they'll rely on the tandem of Francouz and the newly acquired Alexandar Georgiev.
Georgiev is being drafted as the higher goalie, as he's been ranked 19th by Yahoo and 17th by NHL.com. Francouz, though, is going much later - 31st by Yahoo, 25th by NHL.com
While the two netminders will likely split starts to begin the year, Francouz may have a better chance of running with the starting reins. Since 2019-20, he's saved 2.69 goals above expected compared to Georgiev's minus-6.49 mark.
Georgiev is just 26, so he carries more upside, but the 32-year-old Francouz has the familiarity with the team and coaching staff that could give him the upper hand.
Matt Murray, Maple Leafs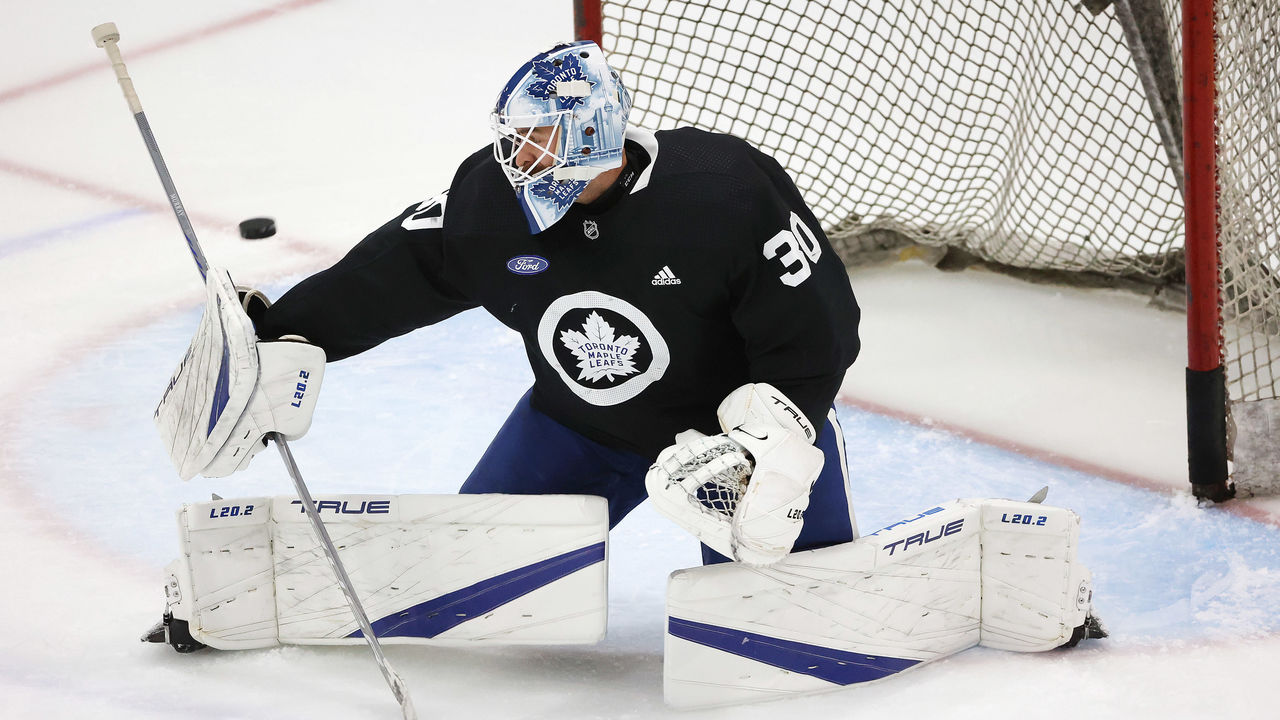 Toronto's acquisition of Murray was met with lots of criticism, and some of it's very warranted. His two-year stint with the Ottawa Senators was marred by injuries and inconsistent play. His final year with the Pittsburgh Penguins was also subpar. But Murray will get a tremendous opportunity to bounce back.
The 28-year-old will receive ample goal support from Toronto's star-studded offense, but he'll also get to play behind one of the league's most underrated defensive teams. The Leafs allowed 2.31 expected goals against per 60 minutes at five-on-five last season, good for fifth best in the NHL. Comparatively, the Senators were one of the worst defensive teams in the league, ranking 25th with 2.66 xGA/60.
Murray will also get to play under Leafs bench boss Sheldon Keefe, who coached him in junior with the OHL's Soo Greyhounds. That familiarity can't hurt.
The injuries are a fair concern, but if Murray's healthy, expect him to play well. For a goalie you can get near the end of your draft (30th by NHL.com, outside top 32 by Yahoo), he brings substantial upside.
Avoid
Sergei Bobrovsky, Panthers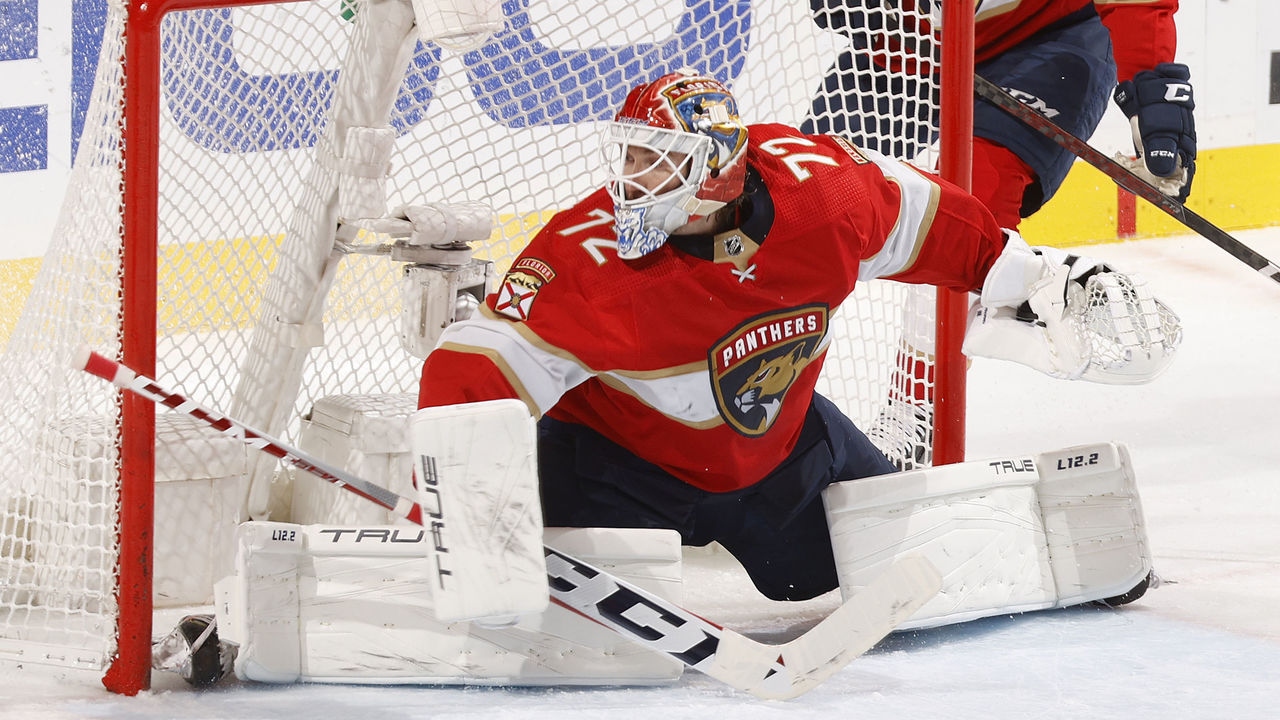 Bobrovsky's first two seasons in Florida were a disaster, but he bounced back with a stellar campaign in 2021-22 as he led the NHL with 39 wins. His .913 save percentage and 2.67 goals-against average were also stellar.
Don't be surprised if Bobrovsky regresses in 2022-23, though. Not only is he entering his age-34 season, but the team in front of him just got worse - especially on defense. Here's the club's projected blue line:
| LD | RD |
| --- | --- |
| Gustav Forsling | Aaron Ekblad |
| Lucas Carlsson | Radko Gudas |
| Marc Staal | Brandon Montour |
The loss of MacKenzie Weegar - and, to a lesser extent, Ben Chiarot - will be felt greatly. There are a lot of question marks in that top six.
The Panthers also replaced Jack Adams finalist Andrew Brunette with Paul Maurice as head coach. Maurice is well-liked, but his teams have historically been poor defensively. Don't expect that to change here.
It's also possible that 21-year-old Spencer Knight overtakes Bobrovsky for the No. 1 job. Considering Bobrovsky is ranked 10th by Yahoo and 12th by NHL.com, there are just way too many red flags to even consider drafting him that early.
Cam Talbot, Senators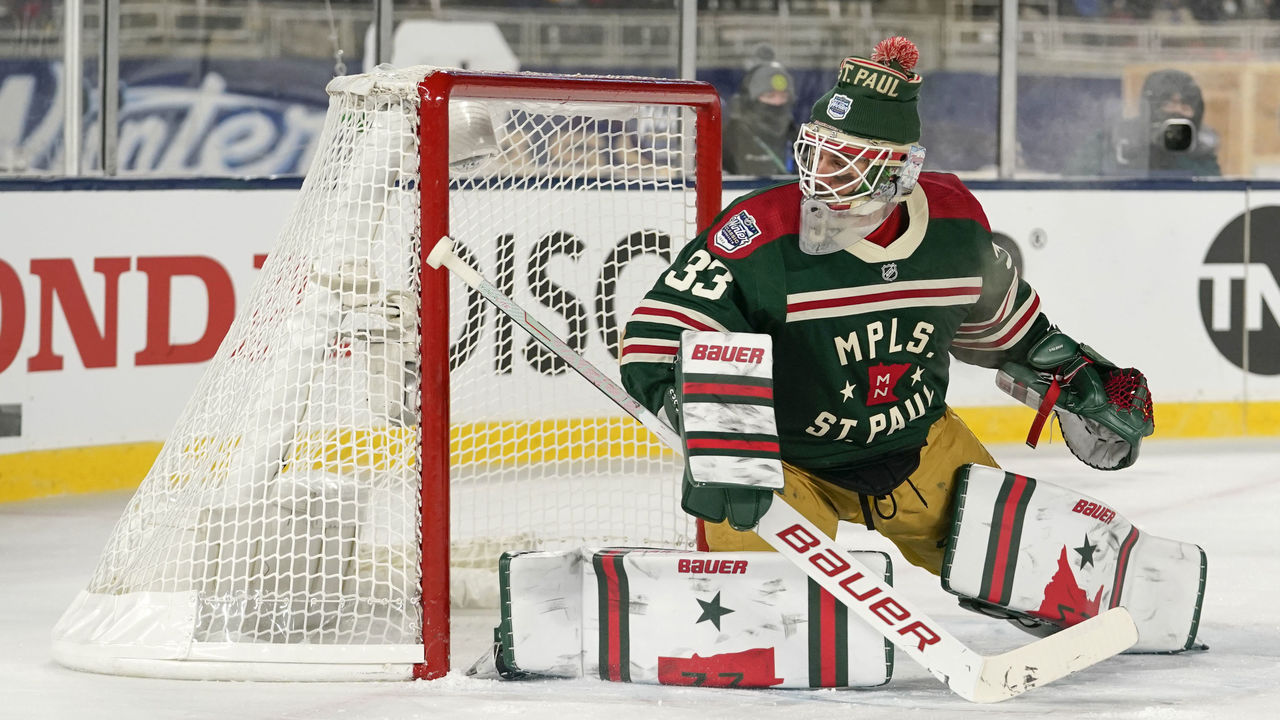 The Senators have received a lot of hype this offseason with the additions of Alex DeBrincat, Claude Giroux, and Talbot, but it might be time to pump the brakes a bit - especially when it comes to their new netminder.
Talbot's surface numbers with the Minnesota Wild were solid the past two years as he posted save percentages of .915 and .911. However, Minnesota hid a lot of his deficiencies as one of the league's best defensive teams, ranking second in xGA/60 last season. Talbot actually allowed 22.9 goals saved below expected over the past two seasons.
He now joins the Senators, who, despite having an exciting young core with plenty of promise, still have major question marks on their blue line. Talbot is also 35 years old, so a steep decline could happen any year now. For a goalie who's ranked 17th by Yahoo and 18th by NHL.com, there are way too many concerns.
Furthermore, Anton Forsberg (ranked 21 by Yahoo, 31 by NHL.com) could ultimately run away with the starting gig. He's just 29 years old, and he recorded a stellar .917 save percentage last year with the Sens. We're not necessarily recommending drafting Forsberg, either, given his lack of a track record, but he seems like a much safer bet than Talbot.
(Analytics source: Natural Stat Trick, Evolving-Hockey)
Josh Wegman has been theScore's resident fantasy hockey expert since 2015. Find him on Twitter @JoshWegman_.