Long year ahead for Leafs, World Cup optimism, and Tortorella coming in hot
Mark Blinch / NHL / Getty Images
HENDERSON, Nev. - The goalies are new. The bottom of the forward group has new faces. Otherwise, the Toronto Maple Leafs are entering the 2022-23 season chasing that elusive playoff series victory with familiar personnel.
Same general manager. Same head coach. Same core of players.
Same - or perhaps more - pressure to perform.
"Every year, the expectations are supposed to rise. I think for our group that's no different," defenseman Morgan Rielly said Friday during the NHL/NHLPA Player Media Tour at Lifeguard Arena in suburban Las Vegas.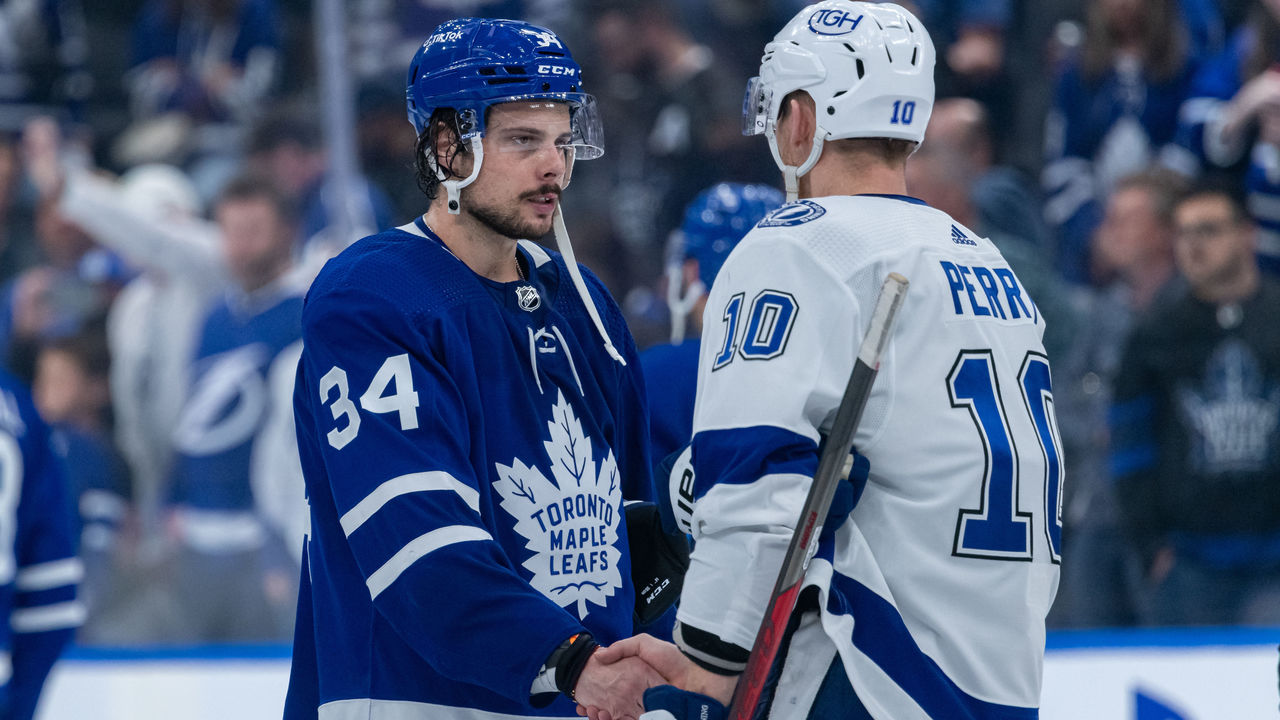 Before rolling your eyes at the above quote, consider the limited options for Rielly and his teammates, including center Auston Matthews, who also spoke at the preseason event. What can Leafs players possibly say at this point? Optimism, pessimism, indifference - all of it will fall on deaf ears until at least the start of the regular season when fresh storylines can act as a distraction.
And that's all those storylines will be for 82 games: A distraction. Despite setting several franchise records with dominant regular seasons, the Leafs have lost all six first-round series in the Matthews era. They know they've failed to execute at every turn and can't go back in time to change anything. Now, a new season - the second-last before Matthews' current deal expires - is here.
"You can't live in the past," Matthews said of falling to Tampa Bay back in May. "It's disappointing getting the same result over and over again."
"I look at a team like Tampa or a team like Colorado. It took them a really long time. They had to go through a lot," the reigning Hart Trophy winner added. "I think every team and every journey is different, so we're writing our own story and we're all extremely motivated and are all working towards the same goal."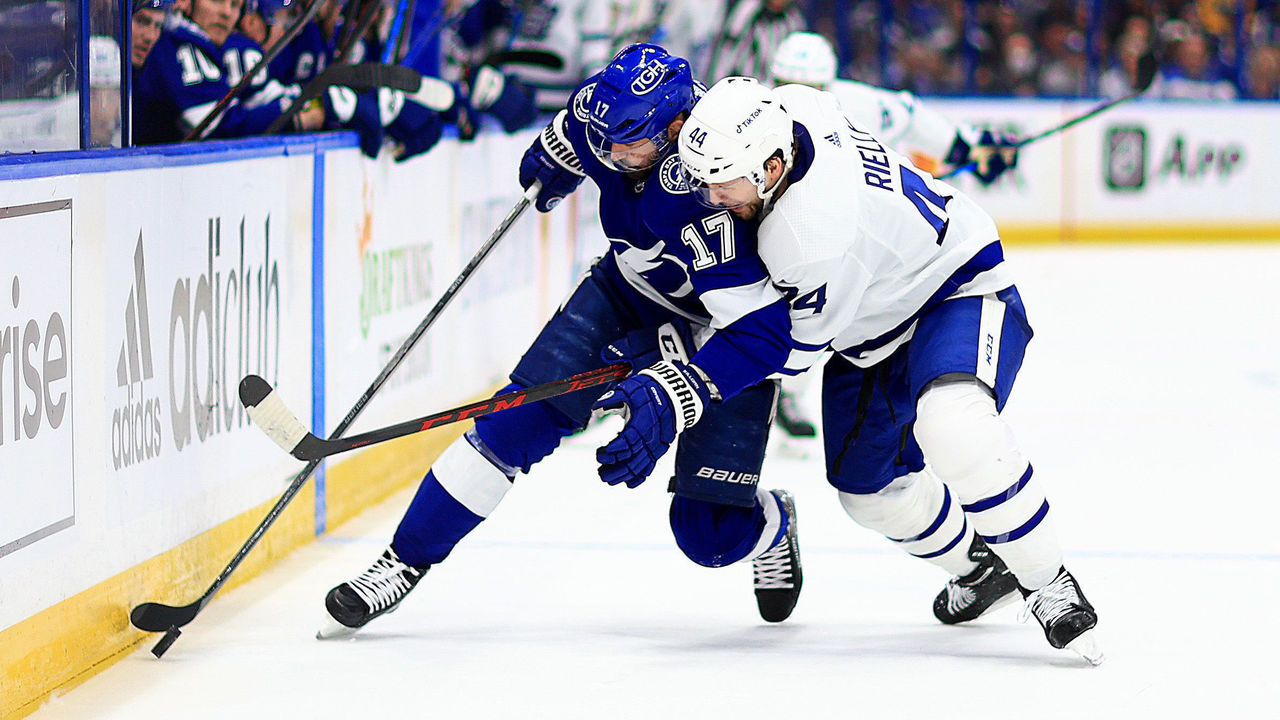 Factually, Matthews is correct. Living in the past is counterproductive. It's rare for a team to win a Stanley Cup without significant adversity; the Lightning and Avalanche fan bases know that to be true. It's also fair to suggest every team's timeline is unique. So, he's not spouting nonsense.
Nor is Rielly when he says he agrees with the narrative that, relative to previous playoff exits, last season's first-round defeat "felt different."
"After that series, I heard that a lot," Rielly said of the hard-fought, well-played seven-game series. "The only thing is, it really doesn't make you feel any better. It honestly doesn't give you any more pride or anything in relation to how you handle it emotionally. It's almost worse because you're right there."
Rielly, the Leafs' top spokesperson, was asked Friday how the Leafs will measure success this season. "We're in a position where we're wanting to win the Stanley Cup," he replied. "That's our goal and that's how we're going to measure it. But if we have a great regular season and win a couple of rounds, go to the Final and lose or something, I think that there are good things happening there. But the end goal is to win a Stanley Cup."
Again, nothing Rielly's saying is delusional. But, because of past failures and a lack of roster turnover, his words carry less weight than they should. A lot less.
Coyotes' ASU era nears
The Arizona Coyotes, who compete in the best hockey league on the planet, will soon play their games in a 5,000-seat arena located on a college campus.
We've known this for a while, yet the absurdity of the situation remains fresh.
The good news: The Coyotes expect to sell out home games at Arizona State University, which they rarely did at Gila River Arena in Glendale. The bad news: For at least three seasons, the team will likely be stuck at ASU's Mullett Arena, which has half the capacity of several junior hockey and college rinks.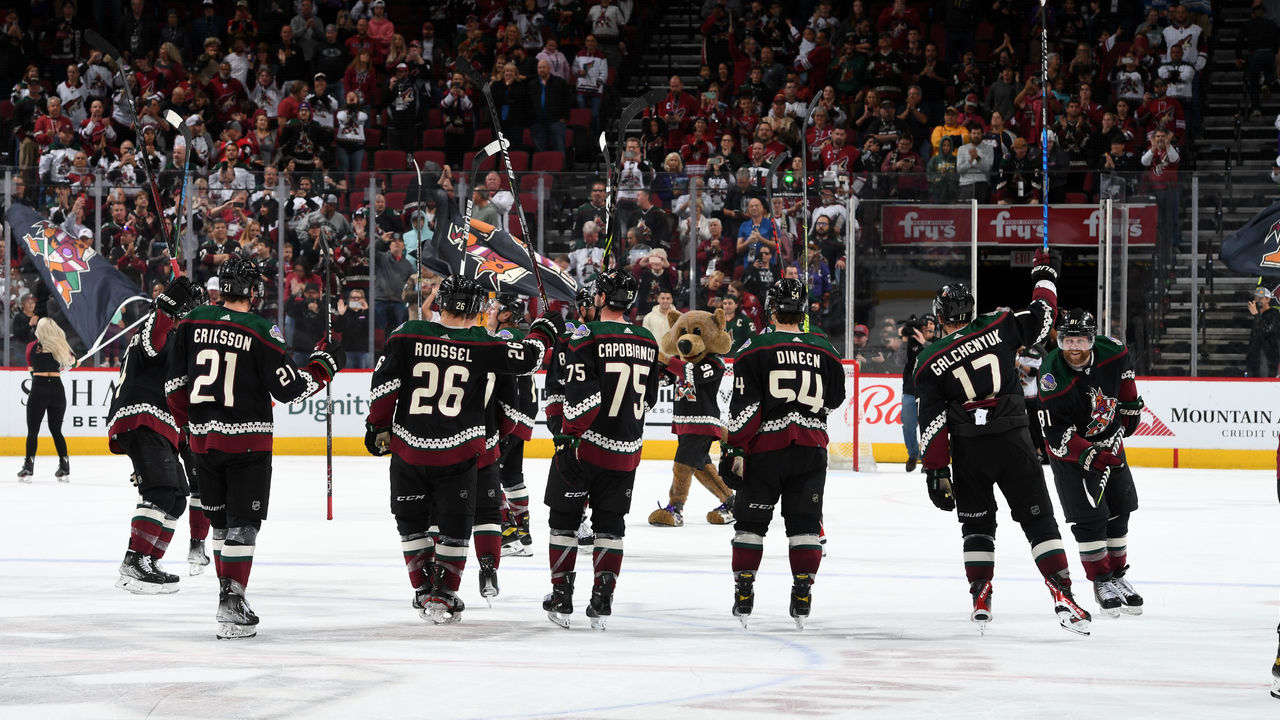 "I don't know ... we'll see, I guess. I don't know," Colorado Avalanche forward Nathan MacKinnon said when asked about playing at ASU. MacKinnon is perhaps the rawest interview in the NHL; him not saying much says a lot.
"That's going to be special, absolutely," added a more enthusiastic Jeremy Swayman, the Boston Bruins goalie. "I was a college guy (at the University of Maine) and I figure the NHL is not going to put us in a bad place, right? So I have no doubts in my mind it's going to be a great place to play."
Columbus Blue Jackets defenseman Zach Werenski admits playing at ASU would "get old" if you were a member of the Coyotes. The atmosphere for Columbus' lone visit to the desert, however, should be "electric" in such an intimate setting.
Cam Atkinson of the Philadelphia Flyers is cautiously optimistic about the in-game vibe. "I hope it will be buzzing," he said. "I guess it's a cool way for that college to see some of the best players in the world, grow the game in Arizona a little bit." Atkinson also wonders about the dynamic between NHL players and the ASU community. "It's going to be interesting. Hopefully, with the league being so young, guys stay out of trouble, being on campus."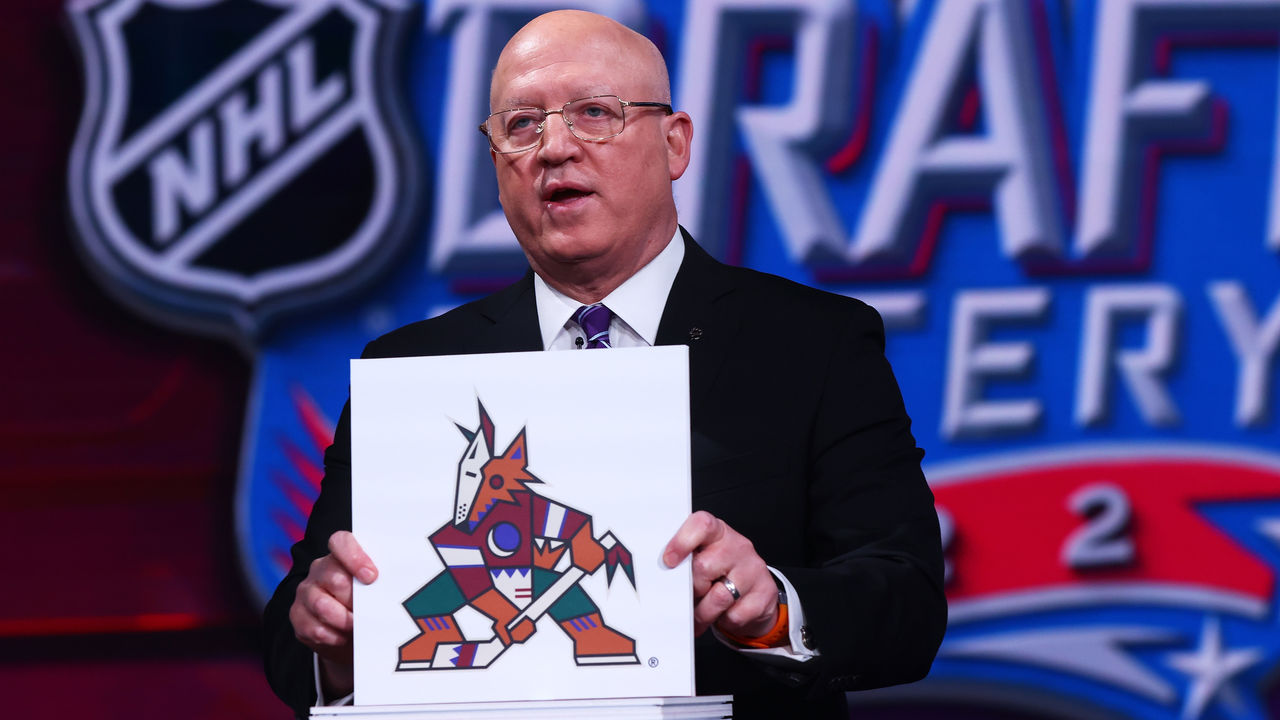 After a six-game road trip to begin the season, the Coyotes host the Winnipeg Jets at ASU on Oct. 28. With support from the league, the franchise is awaiting approval to build a permanent home in Tempe, near Phoenix.
"It's one of the biggest markets in the United States. It's a sports market. It's shown an ability to support sports franchises," NHL deputy commissioner Bill Daly told theScore. "The arena they were playing in is not in the right location.
"Other really good hockey markets, when they have arenas in wrong locations, have struggled. The Coyotes are no different than that. They've also had a perfect storm of things - unlucky events that they really had no control over - happen to them (over 25 years in Arizona). I'd say most professional sports leagues - all good ones - really have a commitment to markets they put teams in because they create fan bases and they don't want to mess with those relationships that they've created. There's a real hesitancy and reluctance to relocate a franchise unless you really have to. Sometimes you really do have to. But if you don't really have to, and the market is otherwise strong in its demographics, you do everything possible to save the franchise."
World Cup gaining steam
Connor McDavid, a generational talent entering his eighth NHL season, hasn't played in the Olympics, and the only time he appeared in a best-on-best international tournament as a pro he was a member of Team North America.
"You think of the Summit Series and (Paul) Henderson's goal. You think of (Sidney Crosby's) goal in 2010. You think of all these massive moments," McDavid said. "That only comes from playing best-on-best hockey on the biggest stage, on the global stage. I think we've kind of missed out on that."
"We need to figure out a way to get an international tournament in as quickly as possible," added the Edmonton Oilers captain.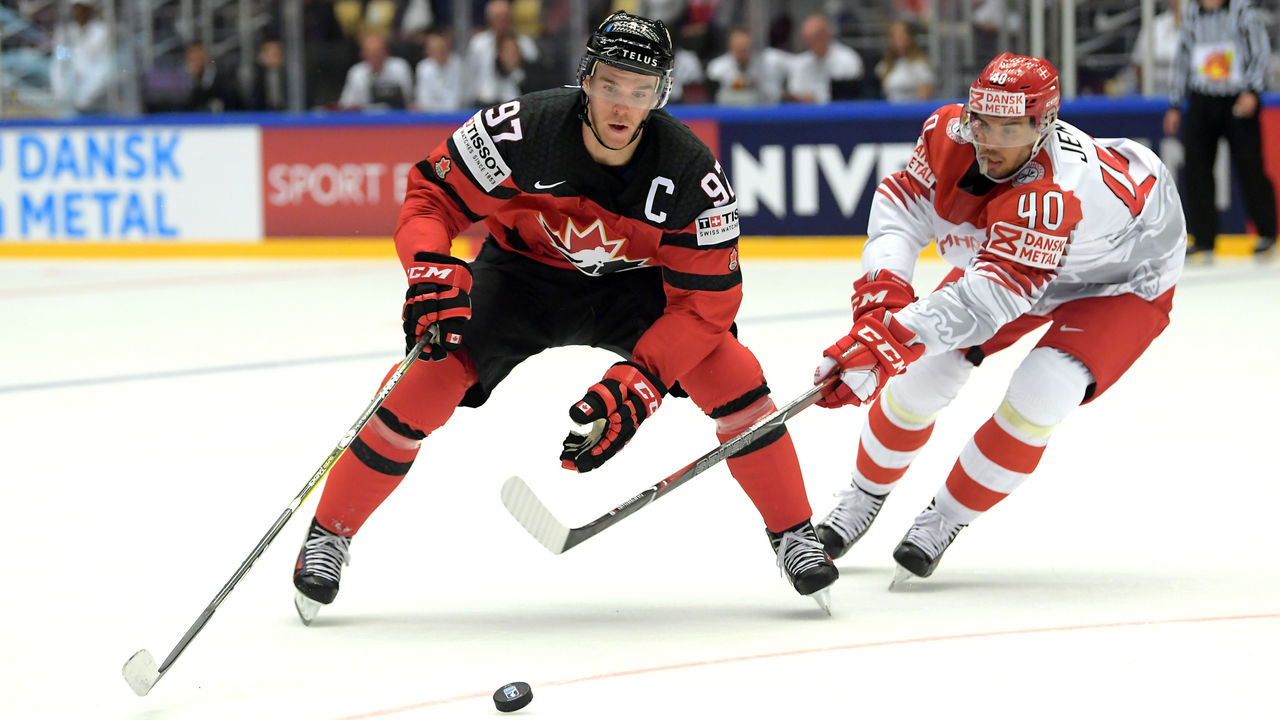 McDavid and his peers should find the latest update on the 2024 World Cup encouraging. The NHL and NHLPA are inching closer to finalizing the event.
"We are aligned with the players' association to commit to a series of World Cups," Daly said. If all goes according to plan, there will be a World Cup every four years, and also NHLers at the Olympics every four years starting in 2026.
"We're hopeful to make that a reality. We're less in control of the Olympic participation question than we are of the World Cup - if the world changes and the IOC doesn't do what they've typically done or the local organizing committees don't do what they've typically done in terms of the terms of which we participate, where they reimburse our expenses and they pick up player insurance. If for any reason that would reverse itself, I can't see us participating. But I don't have any reason to believe it'll reverse itself. I think we're looking at a long-term international calendar that will have a best-on-best international hockey tournament every February of every other year."
Nothing is official - "Don't hold your breath," American Jack Eichel says with well-placed skepticism - but the World Cup should interrupt the 2023-24 season for 17 days and feature eight countries. Much is still to be determined, including Russia's participation given the invasion of Ukraine, as well as potential broadcaster partners, sponsors, and host cities.
Tortorella coming in hot
Atkinson, 33, has played under his fair share of coaches over his amateur and pro career. Only one has sent him a piece of mail ahead of training camp.
"Torts sends out a handwritten letter every year, just explaining what's going to happen during training camp and threatening everyone," Atkinson said, laughing at John Tortorella's ritual and notoriously difficult camps, which the forward endured for six years while a member of the Blue Jackets.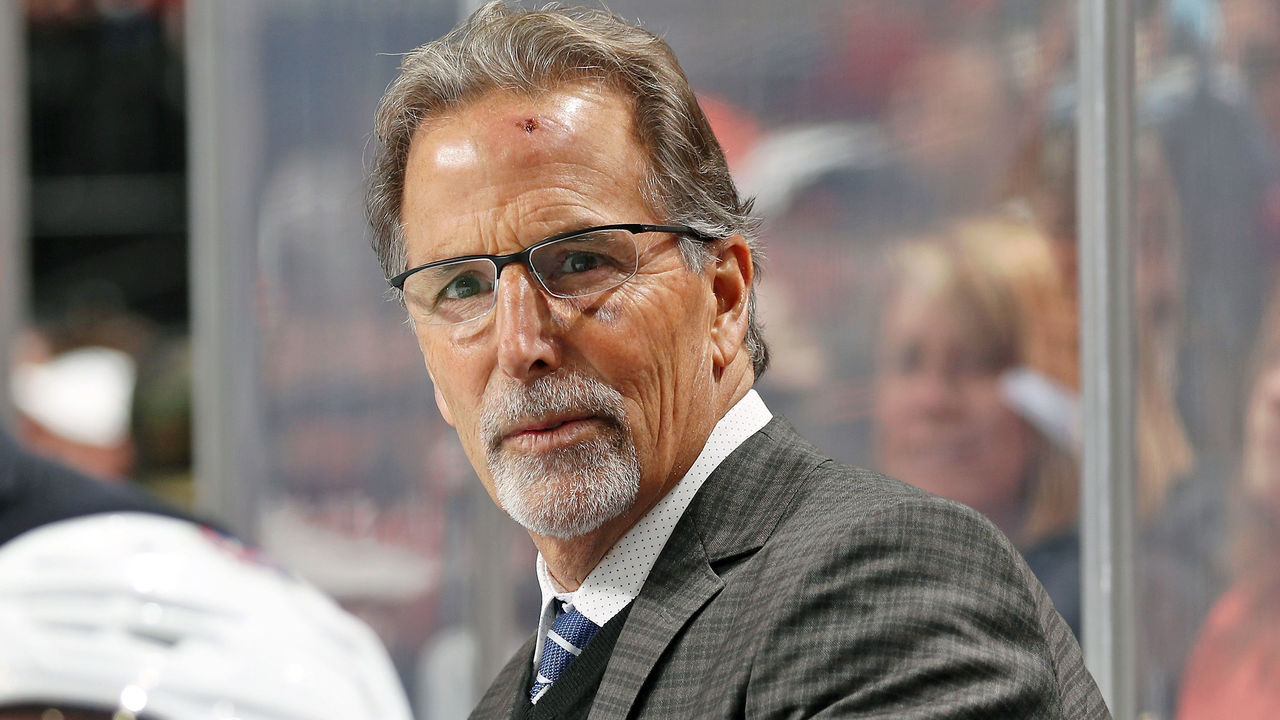 Both are now with the Flyers, of course. And since Tortorella, who was hired in June, hasn't met the players, Atkinson has assumed the role of Torts whisperer.
"He put in the letter, 'We're doing a skate test. It's going to be hard. If you have questions, ask Cam.' You can imagine everyone's reached out and picked my brain," Atkinson said. "It's funny because (teammates) that have asked me (about the upcoming camp) in the summer and asked me again (during informal captain's skates), you can tell the anxiety is starting to kick up a little bit. But it's a grind, without question. I personally love it, and knowing that we all do it together, I think it builds camaraderie."
Tortorella, now on his fifth NHL team, hasn't been shy about the "major concerns" he sees in the Flyers' culture. The locker room, in his eyes, is "splintered." Clearly, sending a message in training camp will be top of mind.
Hey, while we're on the topic, how's Tortorella's penmanship?
"Alright," a smiley Atkinson said. "It could be improved."
Parting thoughts
Blockbuster reaction: Jonathan Huberdeau was blindsided by the July trade that sent him, defenseman MacKenzie Weegar, and two other pieces to Calgary in exchange for Matthew Tkachuk and a fourth-round pick. Huberdeau, who spent a decade in Florida, says it took two weeks before he could come to terms with the change of scenery. Asked about Flames GM Brad Treliving's wild offseason, which also included subtracting Johnny Gaudreau and adding Nazem Kadri in free agency, Huberdeau couldn't resist a mini jab at his old boss, Bill Zito. "I think Zito just helped him," he said of the Panthers GM. "I mean, giving (Treliving) the players that he gave? Matthew, don't get me wrong, he's a really good player, and he was really good with Calgary and he's going to be good with the Panthers, but I think having me and Weegs and (prospect Cole Schwindt) and a first-rounder, it's a lot."
New best bargain: Contract extension talks between MacKinnon and the Avalanche are progressing, with the franchise center saying a "fair" long-term deal is "pretty close." A heftier, double-digit cap hit for MacKinnon means he'll finally shed the Mr. Underpaid label. "We have Cale locked up on probably the best deal in the league now," MacKinnon said of teammate Cale Makar, whose $9-million cap hit in 2022-23 is tied for ninth among NHL defensemen. "I chirp him about who makes more than him," MacKinnon said with a smile. "I'm not going to say any names, but damn, like, why did you sign that for?"
Blues brothers: On Tuesday, the St. Louis Blues announced forward Jordan Kyrou inked an eight-year, $65-million extension. The news came down exactly two months after Kyrou's running mate and good buddy Robert Thomas put pen to paper on an identical deal. (Both extensions kick in at the start of the 2023-24 season.) "I feel like his agent percentage should come to me for pretty much negotiating his deal," Thomas joked, later complimenting Kyrou for his "smart" offensive play. "As he rounds out his game in other areas and continues to grow, I think he's going to be a top player in the league."
Takes, Thoughts, and Trends is theScore's biweekly hockey grab bag.
John Matisz is theScore's senior NHL writer. Follow John on Twitter (@MatiszJohn) or contact him via email (john.matisz@thescore.com).
Comments
✕
Long year ahead for Leafs, World Cup optimism, and Tortorella coming in hot
  Got something to say? Leave a comment below!