MLB trade deadline winners and losers
The Washington Post / Getty
In assessing the winners and losers of this frenzied deadline, we have to begin with the San Diego Padres. They made perhaps the most consequential deadline trade in MLB history Tuesday by adding 23-year-old star Juan Soto from the Washington Nationals. And that was after acquiring Milwaukee Brewers closer Josh Hader in another blockbuster. They are the clear winners this year.
No player of Soto's talent, his age, and with his remaining club control has ever been traded at the summer deadline.
As we explored last week, the group of position players since 1900 to produce at least 17 WAR through age 24 and then be traded by their age-26 season is a short but historic list: Babe Ruth, Miguel Cabrera, and Rickey Henderson. That's it. That's the list. If we expand to 17 WAR by age 25, Christian Yelich joins the group.
But all of those deals occurred in the offseason.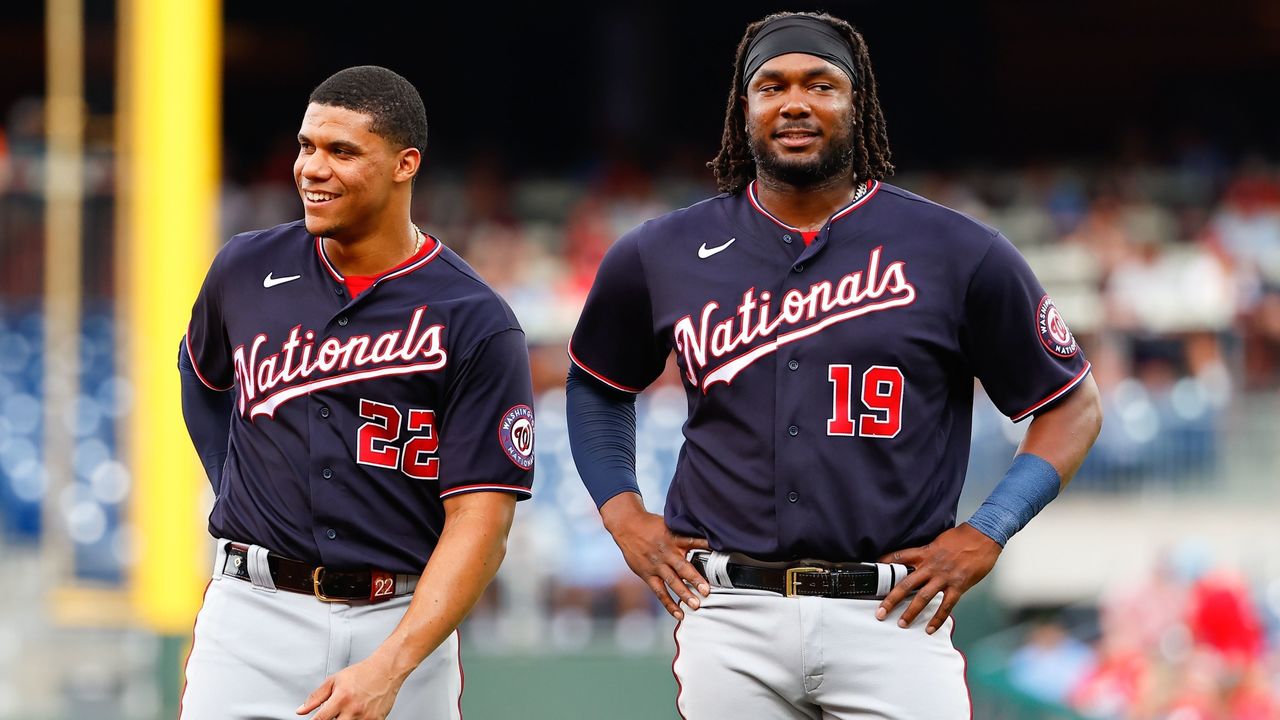 And in almost all of them, the clubs receiving the star player are remembered more fondly by history than those receiving prospects or financial interests.
The closest modern comparison to the Soto deal is perhaps the trade that sent Miguel Cabrera from the Florida Marlins to the Detroit Tigers in December 2007. The Marlins received then top-10 overall prospects Andrew Miller and Cameron Maybin. Cabrera continued on his Hall of Fame trajectory in Detroit. Soto figures to do the same. In adjusting on-base percentage for era, only Ted Williams and Joe Jackson (minimum 2,000 plate appearances) owned superior OBP+ marks to Soto at age 23.
The Padres surrendered a number of top prospects in the deal - which also includes Josh Bell, who will be an upgrade at first base - but they didn't give up a top-10 overall prospect, according to Baseball America's midseason rankings.
Normally, the Hader trade might headline a deadline. This year it's almost lost. While Hader's 2022 ERA is elevated, his swing-and-miss stuff remains intact, as does his ghost fastball, which is so tough to hit due to his release point and the pitch's spin efficiency.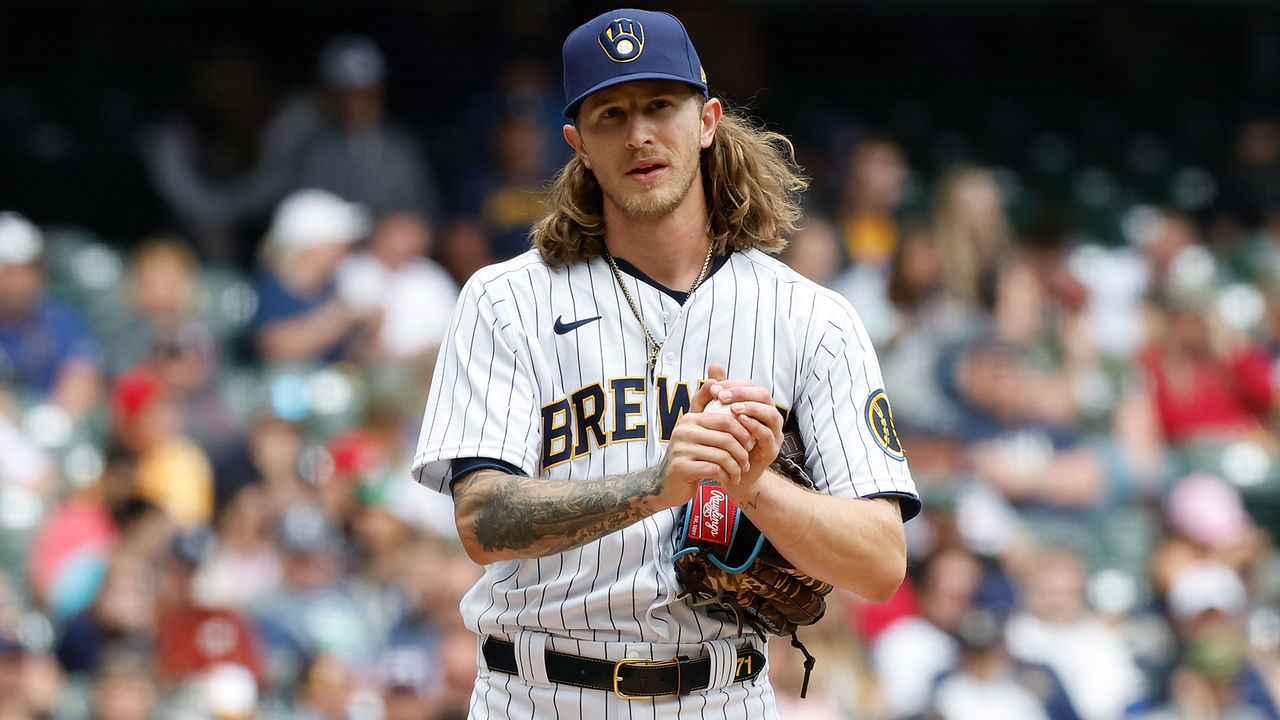 Now, it's still probably not enough to catch the Los Angeles Dodgers, who have a monstrous lead in the NL West. FanGraphs gave the Padres a 1% chance of winning the division entering play Tuesday. But San Diego strengthened its already strong wild-card chances, and the beauty of these deals is they're not rentals. Hader is under club control next year and Soto through 2024.
The deal would look even better if the Padres can lock up Soto like they did with their other young uber-talent, Fernando Tatis Jr. San Diego also enjoys the sole right to negotiate with Soto for the next two-and-a-half years.
It's not clear what Soto and his agent, Scott Boras, will need in the form of an extension to not test the free-agent market after the 2024 season - Soto turned down a 15-year, $440-million deal from the Nationals, after all. But Padres ownership already signed Manny Machado and Tatis to $300-million deals.
If they're willing and can commit well in excess of $1 billion to three players, the trade becomes an even greater win.
Other winners
Twins
One of the tightest and most important division races is in the AL Central.
The Minnesota Twins entered play Tuesday only one game ahead of the Cleveland Guardians and three ahead of the Chicago White Sox. The White Sox actually enjoyed slightly better playoff chances (36%) compared to the Twins (34%) entering the day, according to FanGraphs. The second-place finisher might not be guaranteed a wild-card spot thanks to the AL East.
The Twins needed pitching help and got it in Tyler Mahle, a strikeout and fly-ball artist who will benefit from leaving the launching pad that is Cincinnati's Great American Ball Park.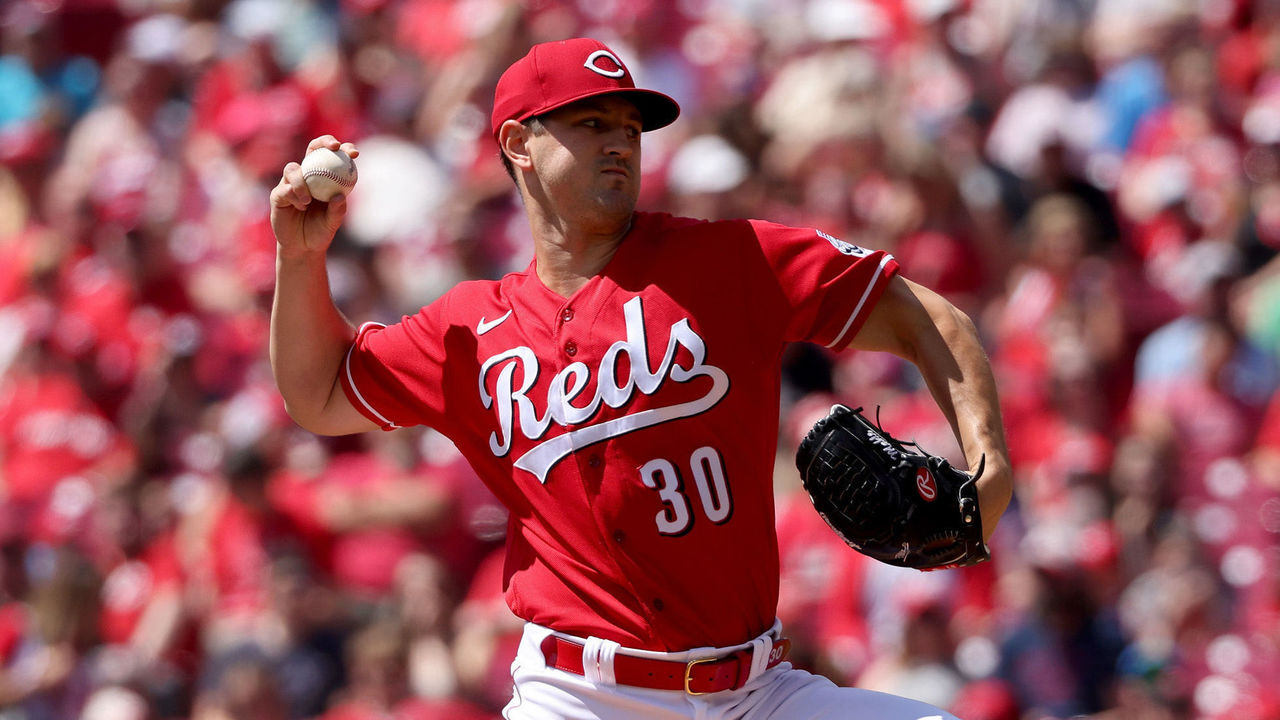 Most pitchers fare better at home than on the road for a variety of reasons, including ball-strike umpire bias in favor of home teams. But for his career, Mahle's been better on the road: He has a 5.02 ERA at home and a 3.74 ERA away from it. That's fueled by a 20.5% home-run-to-fly-ball ratio at home and a 9% mark on the road. (Since 2016, Reds pitchers' 4.61 ERA at home is slightly better than their 4.63 ERA on the road.)
There's upside in a new home here. The Twins also added a quality late-inning reliever in Michael Fulmer from the Tigers, further bolstering their bullpen.
Reds
It remains to be seen when and if Reds ownership will commit to investing in its major-league payroll again after the club began to tear down a competitive roster prior to the season. But getting the Seattle Mariners' top two prospects - including a top-50 talent in shortstop Noelvi Marte - in a four-prospect deal for Luis Castillo received wide-ranging praise.
Cincinnati also netted three of the Twins' top 15 prospects in the deal for Mahle. The Reds were unlikely to retain Mahle or Castillo beyond next season when both can test free agency. The trades could push the Reds' system into the top 10 in baseball and help build a new core around promising young starting pitchers Hunter Greene and Nick Lodolo.
Mariners
Yes, there can be win-win trades.
The Mariners gave up a lot of prospect treasure for Luis Castillo, but this is a team built to win now with rookie Julio Rodriguez emerging as a star and George Kirby and Logan Gilbert pitching more and more like frontline arms. Seattle also controls Castillo next season.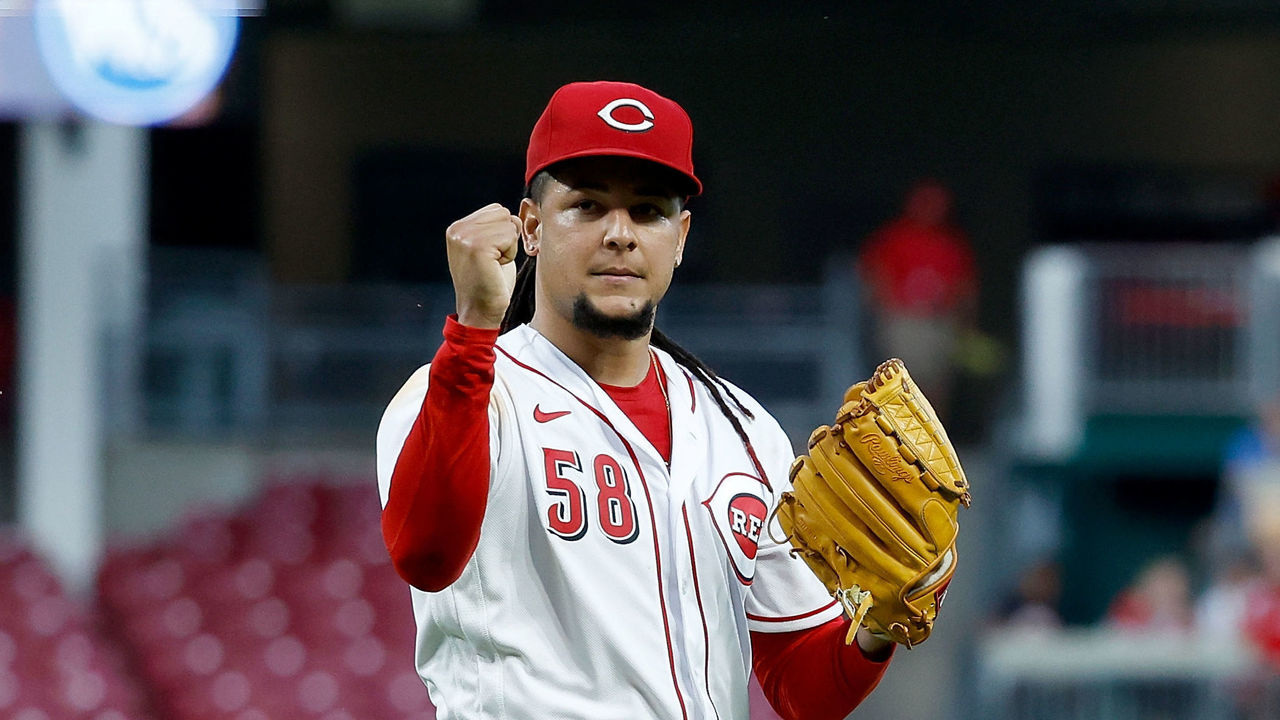 While the cost was high, the Mariners surprisingly own a playoff spot in a tightly contested wild-card race. They've shown the development and drafting prowess to believe they can quickly restore the farm system. They'll also benefit from a stronger rotation and the easiest remaining schedule in the majors.
Astros
With injuries to Michael Brantley and inconsistent performances from young outfielders Chas McCormick and Jake Meyers, the Astros needed more length in their lineup. Trey Mancini will provide it.
He'll trade in one of the least favorable parks for right-handed hitters in Camden Yards for the most favorable in Minute Maid Park. Mancini owns the highest pull rate and lowest ground-ball rate of his career, which should fit well near the top or in the middle of Houston's lineup. It was a relatively low-cost move that commanded the Astros' No. 12 prospect and outfielder Jose Siri, who is hitting .178 and lands in Tampa Bay in the three-team deal.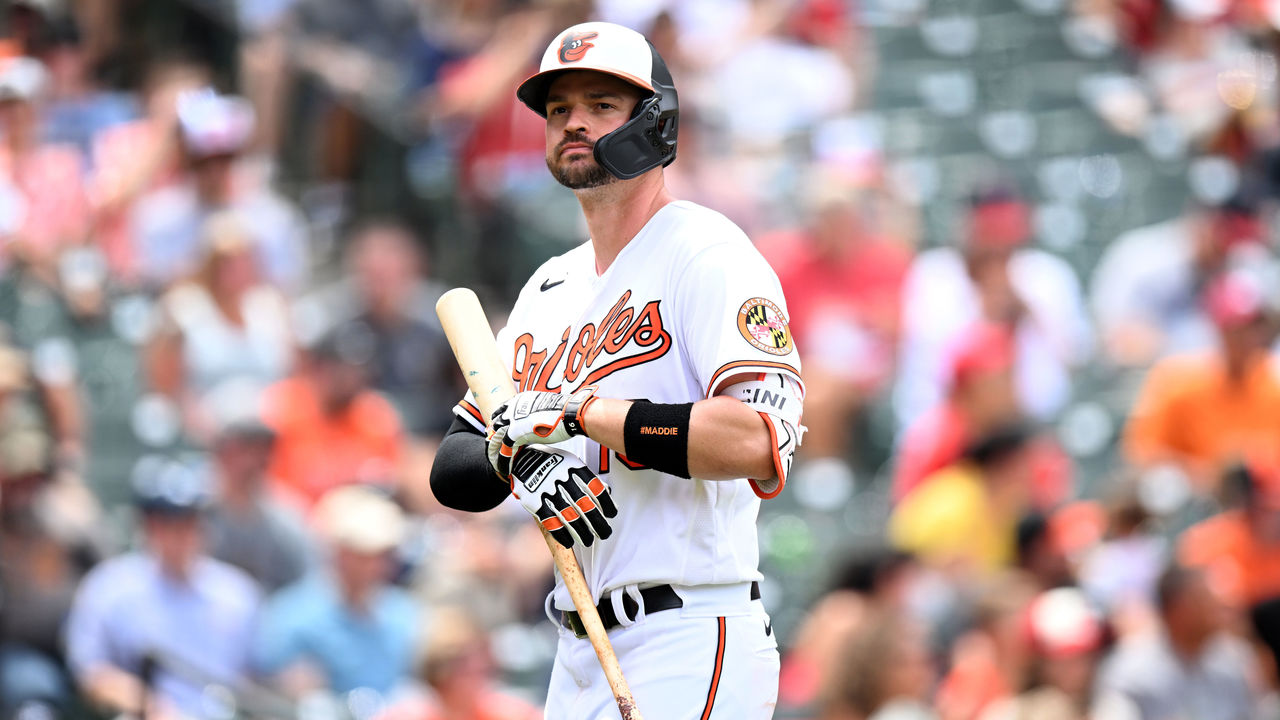 Losers
Nationals
What's troubling for the Nationals is that after dealing Trea Turner and Max Scherzer at last year's deadline, and now a generational talent in Soto, their farm system ranks just eighth in FanGraphs' updated ratings. That's after the latest draft, too.
And the major-league roster is now decimated.
Quite simply, the Nationals didn't get enough back for Soto.
In 2007, the Tigers gave up two consensus top-10 picks to land Cabrera. The Nationals received three top-100 prospects in C.J. Abrams (No. 11), Robert Hassell III (No. 25), and James Wood (No. 62) in the four-prospect return.
While the Nationals were wise to target some extremely young talent given the depth of their rebuild - Wood is 19 while Jarlin Susana is an 18-year-old right-hander, and both hold massive upside - Abrams' MLB service time has already started. Former highly touted prospect MacKenzie Gore, who was also part of the Soto return, is on the injured list with an elbow issue. Moreover, Josiah Gray and Keibert Ruiz, the big pieces in last year's trade with the Dodgers, are both 24 and at the major-league level for a team going nowhere. Their deadline approach over the last two years is disjointed.
That 2007 Cabrera trade didn't work out for the Marlins. Since 2007, the Marlins' winning percentage is .452, and they've made only one postseason appearance, in the 2020 COVID-expanded field. It's tough to profit from trading Hall of Fame talent.
Blue Jays
The Blue Jays didn't upgrade their rotation, and the heaviest right-handed lineup is now more right-handed with the addition of Whit Merrifield who's having a career-worst season. And low-strikeout relief arms Zach Pop and Anthony Bass aren't of the quality needed to navigate the AL East or October. While market prices might have been inflated, the Jays needed to do more.
Guardians
Cleveland owns a loaded farm system, a low payroll, and is only a game back of the Twins. Yet the club failed to come away with an upgrade at catcher like Sean Murphy or to the pitching staff.
Mixed review
Yankees
The Yankees would have been World Series contenders without doing anything, and they're now deeper than they were a week ago. This mixed grade is about who the Yankees didn't add and who they might be blocking after the deadline.
New York didn't win the Soto sweepstakes, which could have long-term consequences, especially if Aaron Judge leaves in free agency. If a 23-year-old generational talent is traded and the Yankees - the sport's richest club and one with a loaded farm system - don't land him, they could look back on that with regret. Especially if the Padres extend Soto.
Moreover, there's a question of whether Andrew Benintendi is one of the Yankees' best starting lineup options at full health. He's hit only three home runs this season, and his .311 average is the product of a career-best .356 average on batted balls in play (.324 career average), which might be subject to regression. Since that Benintendi deal, Matt Carpenter, one of the season's great surprises, has started only four games. Carpenter's new swing seems legit - maybe not 241 wRC+ legit - and his rare fly-ball rate and pull rate fit perfectly in Yankee Stadium.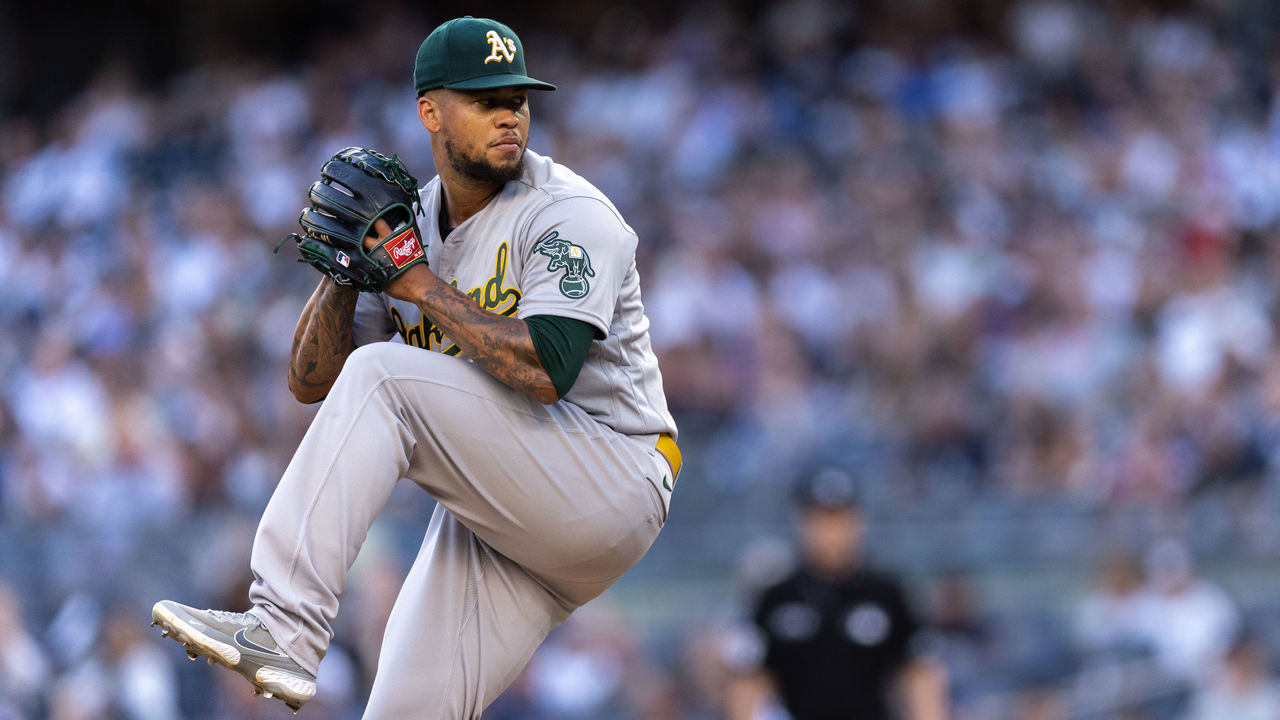 While Frankie Montas is an upgrade for a rotation that is beginning to show some weakness, he's been only 10% better at run prevention than Jordan Montgomery, according to FanGraphs' adjusted ERA metric. The club then sent Montgomery to St. Louis for injured outfielder Harrison Bader. So the Yankees lose starting depth, and it's not clear how Bader, when healthy, fits into a crowded outfield.
It's also unclear how well Montas will pitch away from Oakland and in a much tougher environment in New York. For his career, Montas' ERA is a full run better at home (3.28) than on the road (4.29), and it's a two-run gap this year. His HR/FB rate is 16% on the road for his career and 9.8% at home.
Lou Trivino and Scott Effross will help the bullpen, but this was a deadline to be more aggressive, to set the franchise up for not only this October but for many years into the future. A Soto-type bat has rarely, if ever, been available at the deadline.
Brewers
Yes, the Brewers lost one of the game's great endgame pieces in Hader, but his projected $15-million salary next year was going to be tough for the mid-market team to budget around. Milwaukee will miss his fastball in key leverage situations this fall, but by adding Taylor Rogers, Matt Bush, and Dinelson Lamet in deals, along with prospects from the Padres, the club adds years of control and flexibility, and it extends its window. But there's only one Hader, arguably the game's best reliever during his time in Milwaukee.
Travis Sawchik is theScore's senior baseball writer.