Hawks' big bet on Young-Murray backcourt brings possibility and challenge
Casey Sykes / Getty Images
Building around a player like Trae Young feels simple and complicated at the same time.
On one hand, he's such a gifted offensive player that simply surrounding him with spot-up shooters and rim-running bigs while letting him run a zillion pick-and-rolls can beget rich rewards. The Atlanta Hawks piled up points at the NBA's second-highest rate this past season by doing almost exactly that. Young's combination of ball-handling and passing genius, logo-range pull-up shooting, and floater-range mastery make him a heliocentric operator of the highest order.
On the other hand, Young is an extremely ball-dominant guard who's never shown much of an appetite for moving around when it's out of his hands. He also has significant limitations at the other end that make structuring a functional defense around him a big challenge. The reason the Hawks' second-ranked offense didn't get them anywhere last season is that they finished 26th in defense.
Their recurring issue is that they can't score when Young's on the bench and can't defend when he's on the floor. To wit: The Hawks scored 10 more points per 100 possessions this past season with Young, but they also allowed 7.1 more per 100 when their franchise point guard was in the game.
Atlanta's massive bet on Dejounte Murray - who reportedly cost the team three first-round picks (two of them unprotected) and unprotected swap rights on a fourth - represents a valiant effort to thread that team-building needle. The Young-Murray backcourt instantly becomes one of the league's most fascinating pairings, a yin-yang of contrasting - if not entirely complementary - skill sets.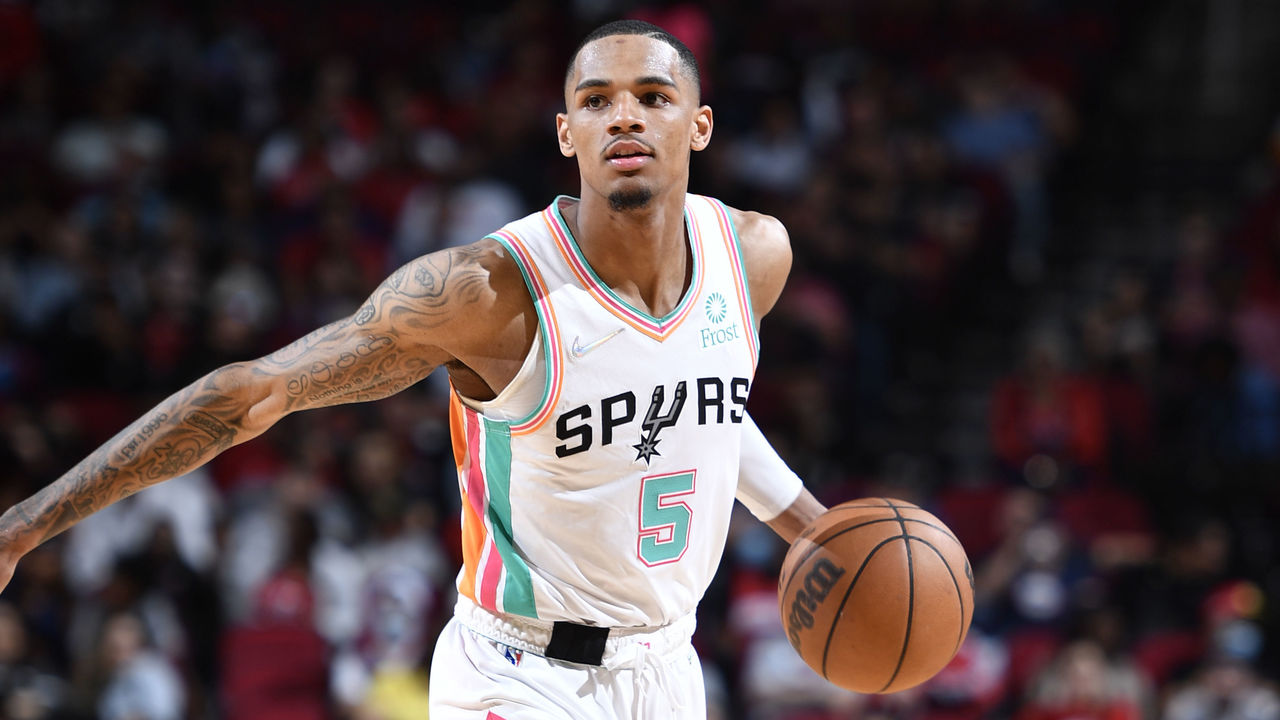 Murray is a world-class disruptor with a 6-foot-10 wingspan who prowls the passing lanes and, at his best, blankets opposing guards at the point of attack. He's also coming off a breakout offensive season that saw him average 21.1 points and 9.2 assists while earning his first All-Star nod. He's still just 25 years old and has two years left on a team-friendly contract, which means he can help the Hawks now and potentially well into the future.
Murray may not be a hyper-efficient scorer who can shoot threes the way you'd like a lead guard to do. However, between his steady-handed playmaking, refined in-between craft, and zippy transition game, he's turned himself into a very strong offensive player. That represents a big structural change for the Hawks' architecture around Young, who's grown accustomed to being the only one who can consistently break down a defense off the bounce and create for himself and others.
Young finished in the top three in both average seconds per touch and total time of possession per game in each of the last three seasons. Part of that owes to his play style and dribble-happy proclivities, but it was largely done by design in order to maximize the team's offensive output.
Young still has plenty of untapped off-ball utility. It'd be silly to assume that part of his game will remain dormant forever just because we haven't seen it yet from a 23-year-old who's never played next to a remotely comparable off-the-dribble creator.
Young hit 44% of his catch-and-shoot 3-pointers over the last three seasons, including 48% last year. Unfortunately, those shots accounted for just 17% of the threes he took during that span. Blame Young's shot selection if you like - he can be overly hubristic - but he's never played with the type of complementary drive-and-kick playmaker who can create those easier looks for him.
Murray can bump Young off the ball a bit, lessen his burden of self-creation, and hopefully help him actualize his theoretical off-ball value. As much as anything, this trade will challenge Young to prove that he's capable of making that crucial adjustment.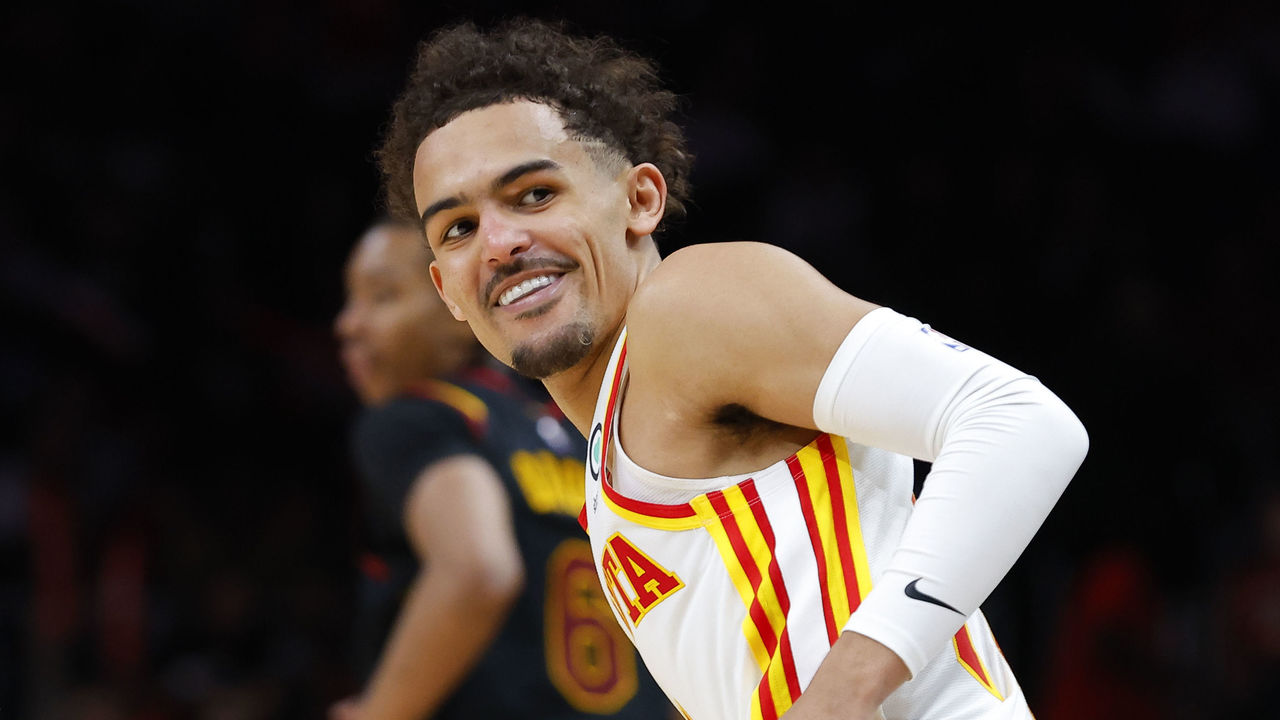 Murray's passing reads are generally a bit basic, but he executes them with pinpoint precision, and the rim pressure he applies as a dribble-driver makes even his basic passes highly profitable. That'll be especially true in Atlanta, where he'll be surrounded by way more shooting than he had access to in San Antonio.
Between Young, Kevin Huerter, Bogdan Bogdanovic, rookie sharpshooter AJ Griffin, and either John Collins or a player he begets in a deal, a Hawks team that finished second in 3-point percentage last season is again poised to rain fire from deep.
Meanwhile, Murray will be able to work as a secondary creator who can punch gaps rather than as an overextended primary tasked with consistently initiating from a standstill. That should provide a boost to his efficiency, even if it comes with a corresponding dip in his counting stats.
The Hawks can also stagger the two guards' minutes and have Murray captain the flagging second-unit offense that's been such a bugaboo for basically the entire Trae era. Murray comes tailor-made to address the downfalls of Atlanta's Young-less lineups last season: a distinct lack of downhill juice and inside-out playmaking.
That's not to say it's a perfectly snug offensive fit. Murray, who finished sixth in average time of possession and fourth in total touches last season, is also going to have to adjust to playing without the ball more often. And unlike Young, he doesn't have the benefit of shooting gravity to help him do that. Murray is a low-volume 3-point shooter with a slow release who hit just 34.5% of his catch-and-shoot triples last season. That actually represented a huge improvement from the year prior.
Murray will need to find ways to punish opposing defenses for gapping him, not just by being more willing and able to take and make threes, but also by cutting, screening, and sprinting into second-side drives. There'll almost certainly be an adjustment period in which he and Young try to iron out the kinks of their new partnership and figure out how to work in concert rather than in a my-turn, your-turn arrangement.
All that said, this move is clearly more geared toward shoring things up at the other end of the floor, where Murray provides as much insulation as the Hawks could ask for from Young's backcourt mate. Murray slipped a bit defensively last season as his offensive workload ramped up, but he still led the league in steals and deflections. The hope is that he can approach his peak All-Defensive powers as his offensive workload gets scaled down.
The former Spur will not only be tasked with checking the toughest perimeter assignment every night, but he'll also have to cover for Young with digs, stunts, and nail rotations to keep the first line of defense intact. Murray is plenty capable of doing that, but it hasn't been his forte.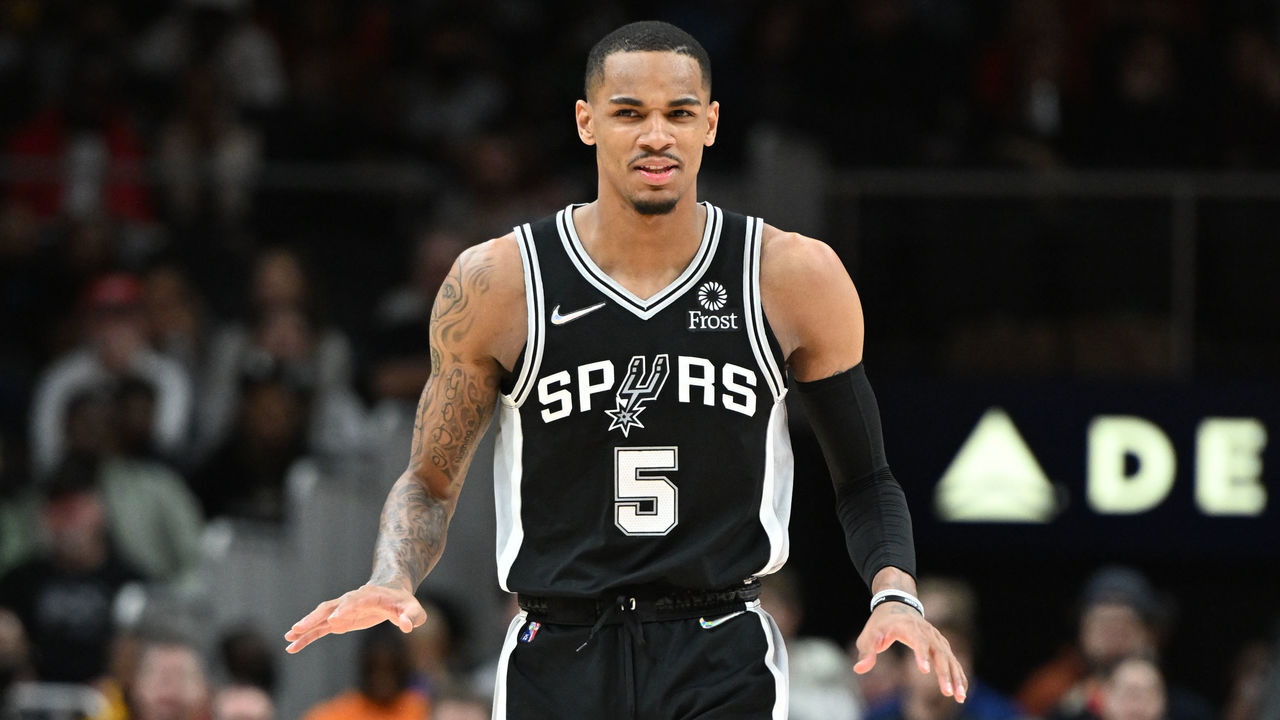 At the least, Murray should be able to "professionalize" the Hawks' defense. It wasn't just individual deficiencies that undid Atlanta last season, though there were plenty of those. It was more a general team-wide malaise that led to countless blown rotations, minimal-effort closeouts, and shocking displays of lethargy and discombobulation in transition.
Still, Murray alone won't solve the Hawks' defensive issues. It's hard to have a profound effect on a team's overall defense as a guard, especially when said guard specializes in on-ball work. While the ability to contain dribble penetration and create deflections and turnovers at the top of the floor is hugely important, it's also easy for perimeter defenders to get screened out of plays or get separated from the central action with no ability to make an impact at the rim, which is still the most valuable piece of real estate on the court.
That's why, for as good as he is at the point of attack, Murray couldn't lift San Antonio into the top half of the league in defensive efficiency in any of the last three years. In two of those seasons, the Spurs allowed significantly fewer points per possession with him on the bench than they did with him on the floor.
In theory, the Hawks should have the pieces now to be at least an average defensive team, provided everyone stays healthy (looking at you, De'Andre Hunter). And being average on defense, with the type of offensive firepower Atlanta boasts, could be enough to creep into the fringes of the title picture.
Hunter can handle the power wings of the world; Clint Capela, despite losing a bit of his vertical pop amid Achilles issues last season, remains a strong rim-protector and rebounder who should look better with a bit more resistance in front of him; Onyeka Okongwu is poised to emerge as one of the league's most versatile defensive bigs. Everyone else in the rotation is more or less fine.
Many of the big unknowns pertain to the Hawks' lineup configurations. Can they actually afford to stagger Young and Murray given Young's defensive limitations? If they still have to rely on anchor bigs like Capela and Okongwu to buoy their defense, will that in turn create spacing issues offensively? Will Collins be on the roster come opening night? And if not, given the premium on spacing around Murray, is Hunter up for the challenge of sliding up to the power forward spot?
The trade almost poses as many questions as it answers. But it was also a justifiably bold gambit to bolster a roster that now teems with two-way possibility. The balances the Hawks will try to strike with their new backcourt pairing - between on- and off-ball reps, offense and defense - will be one of the most fun things to watch next season.
Comments
✕
Hawks' big bet on Young-Murray backcourt brings possibility and challenge
  Got something to say? Leave a comment below!