The Pacers may finally commit to a direction, but picking one won't be easy
Ron Hoskins / NBA / Getty Images
After several years spent spinning on the hamster wheel of pretty-goodness, the Indiana Pacers appear ready to dramatically change course. According to The Athletic's Shams Charania and Bob Kravitz, the Pacers, who sit 13th in the East at 10-16, are "moving toward a substantial rebuild," which they're looking to kickstart by trading Caris LeVert and one of their two talented young big men, Domantas Sabonis or Myles Turner.
On its face, that revelation isn't particularly shocking. LeVert has been hugely disappointing this season, and the Sabonis-Turner frontcourt pairing has been a source of consternation and trade speculation for years. (Turner was very nearly moved for Gordon Hayward during the 2020 offseason.) But conversations about splitting up the two bigs or otherwise shaking up the Pacers' roster were always geared toward making the team better in the present; the R-word never came up. This time, the team appears to have a different kind of direction in mind. Or just a direction in mind.
It may not feel this way, but the Pacers aren't far removed from being a team on the rise, with a promising young core led by Sabonis and Victor Oladipo. They came out of nowhere to nearly topple LeBron James and the eventual conference champion Cavaliers in 2018, then took another step forward the following season, starting out 32-15 before Oladipo blew out his leg. Since then, it's been a gradual descent into dreariness and irrelevance.
Some teams stagnate or regress due to complacency and inaction, but that's not really what's happened to these Pacers. Their struggles have been more akin to counterproductively squirming in quicksand; the more they've thrashed around in their attempts to rise above the muck, the further into it they've been pulled.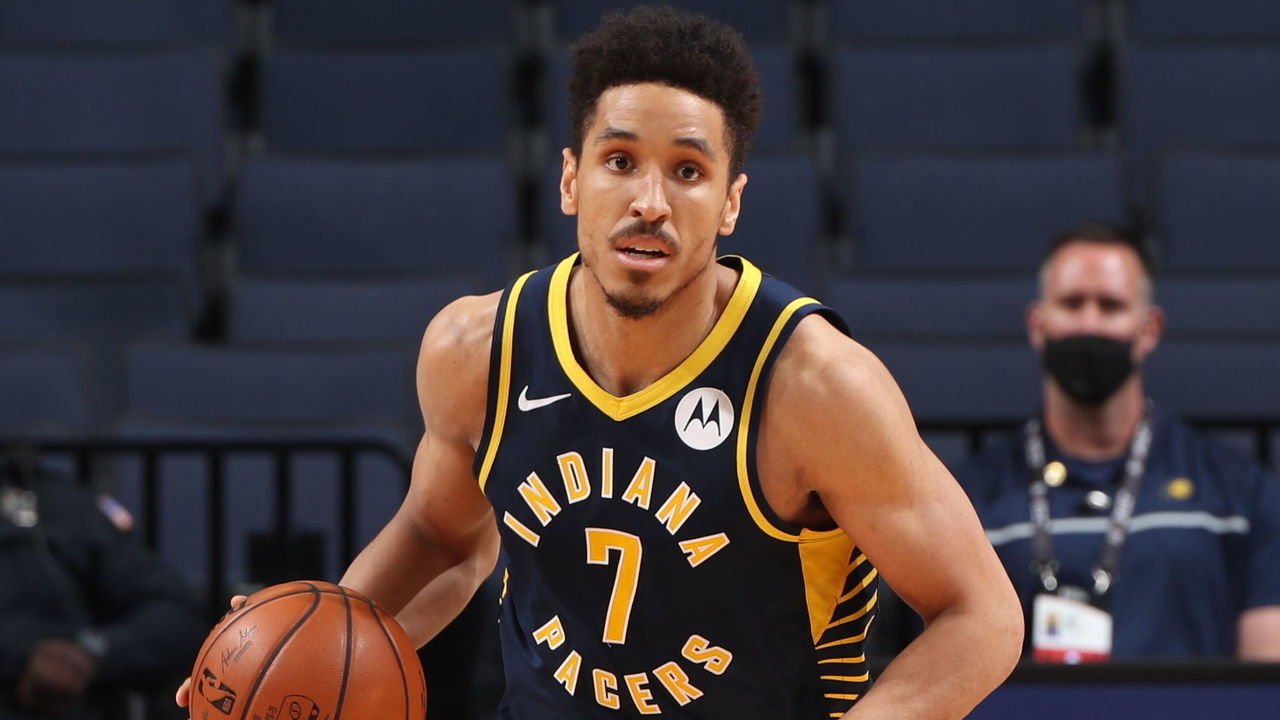 Since that ill-fated 2018-19 season, Indiana has remade its roster and coaching staff multiple times. Bojan Bogdanovic, Thaddeus Young, Darren Collison, and Cory Joseph became Malcolm Brogdon, T.J. Warren, T.J. McConnell, and Jeremy Lamb; Oladipo turned into LeVert; Doug McDermott departed as Chris Duarte arrived; Nate McMillan became Nate Bjorkgren who became Rick Carlisle. Sabonis and Turner are the only two players whose tenures predate the 2019 offseason, and it appears that very shortly only one (if not neither) will remain.
The Pacers' play style has also pinballed around in conjunction with the changes on the sidelines. They went from being methodical and slow-paced under McMillan to playing blazing fast under Bjorkgren to once again walking the ball up the floor under Carlisle. They went from playing McMillan's repeatable defensive scheme oriented around point-of-attack pressure and dropping bigs, to Bjorkgren's confounding mishmash of blitzes and overs and zones that surrendered the highest opponent rim frequency in the league, to Carlisle's more changeable approach with a show-and-recover base coverage.
They went from running a stripped-down offense built around middle pick-and-rolls and read-and-react elbow sets to operating within more complex and more structured systems. They went from running everything through Sabonis - at the elbow, in the post, on the short roll - to redistributing his on-ball possessions, moving him further away from the basket, and de-emphasizing him at the offensive end. The upshot is that their defense has gotten worse while their offense has remained middling.
Some of those systemic overhauls were sensible and seemed tailored to the team's personnel, but many did not. A lot of them felt like changes for the sake of changes. None amounted to much more than aggressive mediocrity. It's all combined to make the Pacers feel shapeless and to paint a picture of a front office with quick-fix ambitions but no coherent long-term vision.
In fairness, injuries played a significant role in dimming their outlook along the way. Oladipo was an All-NBAer and All-Defensive first-teamer in his first season in Indiana but was never remotely the same after his injury. Warren became a bubble god in 2020, but it went for naught because Sabonis got hurt and missed the playoffs, and then Warren broke his foot four games into the following campaign and hasn't played since. Turner's season-ending plantar tear last spring torpedoed the team's defense. LeVert's post-trade debut last season had to be pushed back two months because a cancerous mass was discovered on his kidney, and now he's dealing with a stress fracture in his back.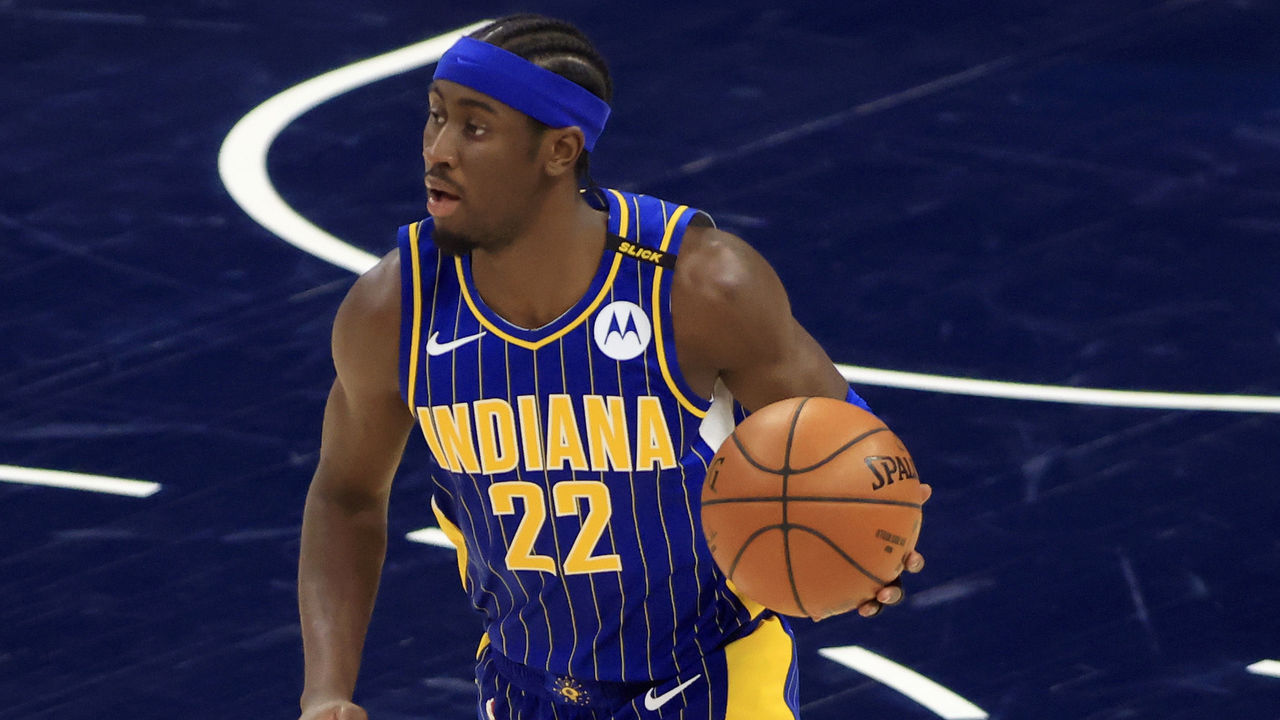 Still, there's been more than just bad luck at play, and kick-starting a new competitive cycle should give the Pacers an opportunity to learn from this one. They've voluntarily come to a crossroads, where their choices will have major implications for the future of the franchise. One way or another, it would behoove them to commit to a particular direction; to approach this next phase of team-building with intention and clear animating principles to guide their decision-making; to have a roadmap and be prepared to see the journey through. This is, of course, far easier said than done.
Deciding which of Sabonis or Turner to trade will be perhaps the most important consideration, and that decision will be dictated primarily by how their respective markets shake out. Sabonis is obviously the better player in a vacuum, but Turner's skill set is more plug-and-play and might make him easier for most competitive teams to slot into their existing architecture.
From the Pacers' side, figuring out the types of frontcourt players that fit best around whichever one stays will also be a challenge. For all the hand-wringing about the pairing, it has clearly benefited Sabonis to have a legitimate rim-protector next to him on the backline, just like it's benefited Turner to play next to a strong rebounder, interior scorer, and playmaker. The Pacers have a plus-9.0 net rating with both of them on the floor this season, including a sterling 98.8 defensive rating and an elite rebounding rate for the first time in the course of their partnership.
In terms of stabilizing a young team, it might make more sense to keep Sabonis around as an offensive hub capable of shouldering a big playmaking load. On the other hand, it might be sensible to keep the less obtrusive Turner in order to maintain their defensive floor while allowing more room for the team's next batch of foundational players to spread their wings on offense. It's worth noting that Warren's bubble breakout came while playing the four next to Turner. It's also worth noting that Turner's offensive limitations helped sink Indiana in its first-round sweep at the Heat's hands that postseason.
There are plenty of other questions to answer: What other players should be on the table? Does it make sense to hold onto Warren, who'll be a free agent at season's end but has reportedly indicated he'd like to stick around? Does he even have any trade value, given that there still doesn't appear to be a timetable for his return? Do the Pacers need to focus more on shoring up their rickety wing positions, or on improving their guard play? Is Brogdon their primary initiator of the future? Which end of the floor requires more attention? What play style suits them best? What type of team do they want to be?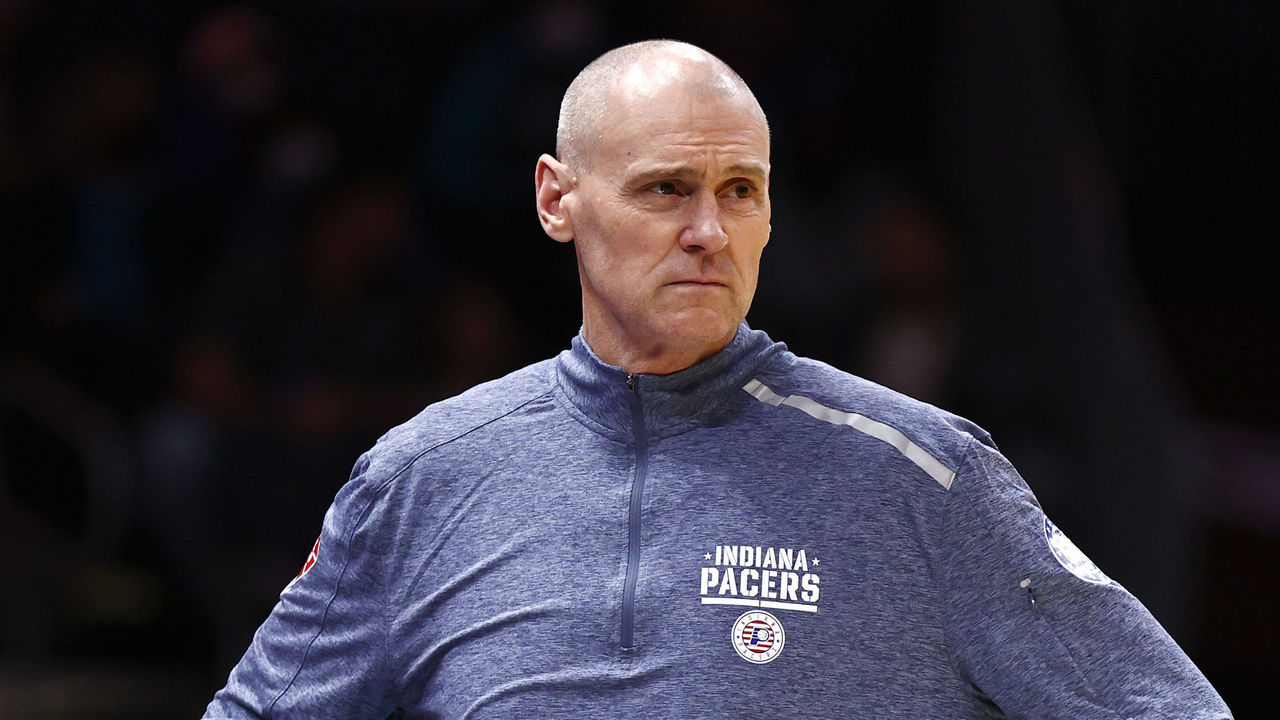 Those decisions would be difficult enough on their own, but all the injuries have made it almost impossible for the Pacers to know what they really have - who's worth keeping, who works best next to whom - on top of complicating the trade markets for LeVert and Warren. It's also not totally clear if Indiana is ultimately willing to execute a full teardown, or what doing so would mean for Carlisle. He coached through some lean years in Dallas, but you don't exactly think of him as a gardener type who'd leap at the prospect of nurturing a years-long rebuild from the ground up.
Despite the language in Charania and Kravitz's report, this could still wind up being more of a retool around Sabonis and Brogdon, the latter of whom recently extended his contract through 2025 and is ineligible to be traded this season. In a best-case scenario, the Pacers could aim to turn things around quickly, with a return to health for Warren, development from Duarte and whichever prospects they can get for Turner and LeVert, plus the potential additions of multiple lottery picks in 2022.
There's that old saying about how the definition of insanity is doing the same thing over and over again and expecting a different result, but it's not like the Pacers have looked any less mad for all the futile tinkering they've done over the last few years. This may all prove to be yet more wheel-spinning that leaves them stuck in yet more mud. Still, a more dramatic change of direction feels like it's worth a try, given how little the team has to lose. Maybe this change will be the one that finally engenders the results they've been looking for.
Comments
✕
The Pacers may finally commit to a direction, but picking one won't be easy
  Got something to say? Leave a comment below!