Previewing the Hall of Fame's 2022 Early Baseball era ballot
Icon Sports Wire / Icon Sportswire / Getty
On Sunday, the Baseball Hall of Fame will announce the results of two Era Committee elections as part of its class of 2022. This year, both the Early Baseball (for those whose primary contributions came before 1950) and the Golden Era (1950-69) committees will consider players, managers, executives, and umpires from their respective eras. Candidates need 75% support (12 of 16 votes) to gain election.
For the first time since 2006, Black players who were barred from organized baseball by the sport's color line are up for election on the Early Baseball ballot. Seven Black stars from both the Negro Leagues that are now considered major and pre-Negro League Black baseball were chosen as finalists by a special nominating committee that included five Negro League historians. They're joined by three early AL/NL stars.
Since these names may be unfamiliar to modern baseball fans, here's a rundown of this year's Early Baseball era candidates. We'll preview the Golden Days ballot Friday.
Note: All WAR figures are Baseball Reference's version. Negro League statistics, where available, are courtesy Baseball Reference and Seamheads.com.
Bill Dahlen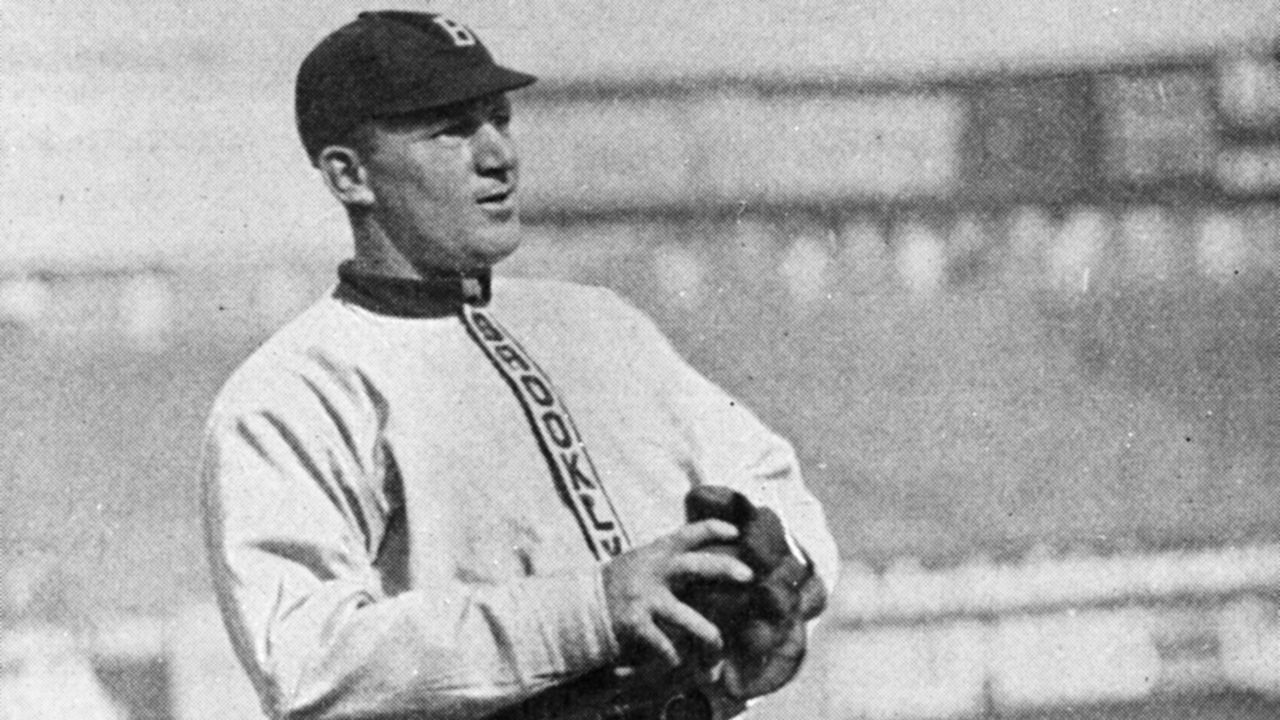 Position: SS
Years: 1891-1911
Teams: Chicago Colts/Orphans, Brooklyn Superbas, New York Giants, Boston Doves
JAWS: 57.7 (11th at SS)
WAR: 75.2
Last committee appearance: 2016 (8 of 16 votes)
| GP | BA/OBP/SLG | H | HR | RBI | SB | OPS+ |
| --- | --- | --- | --- | --- | --- | --- |
| 2444 | .272/.358/.382 | 2461 | 84 | 1234 | 548 | 110 |
Nicknamed "Bad Bill" for his fiery temperament - he was ejected 65 times as a player and manager - Dahlen was among the finest all-around shortstops of his era. He retired holding MLB's career record in games played while also ranking second in walks and being in the top 10 in a slew of other offensive categories. His 42-game hitting streak in 1894 remains the fourth-longest ever, as well as the NL record for a right-handed hitter. Dahlen and Alex Rodriguez are the only eligible shortstops not in Cooperstown who rank above the positional average in both JAWS and WAR.
John Donaldson
Position: LHP
Primary Teams: Tennessee Rats, Royal Poinciana Hotel, All Nations, Indianapolis ABCs, Brooklyn Royal Giants, Detroit Stars, Kansas City Monarchs, John Donaldson's All-Stars
Last committee appearance: 2006 Negro League ballot finalist
During a career that spanned over three decades, Donaldson was regarded as one of the best pitchers of his time. Independent research has estimated he won over 400 games and struck out over 5,000 batters while pitching in the Negro Leagues, barnstorming circuits and various small-town teams. In 1949, the Chicago White Sox made Donaldson MLB's first full-time Black talent scout.
Bud Fowler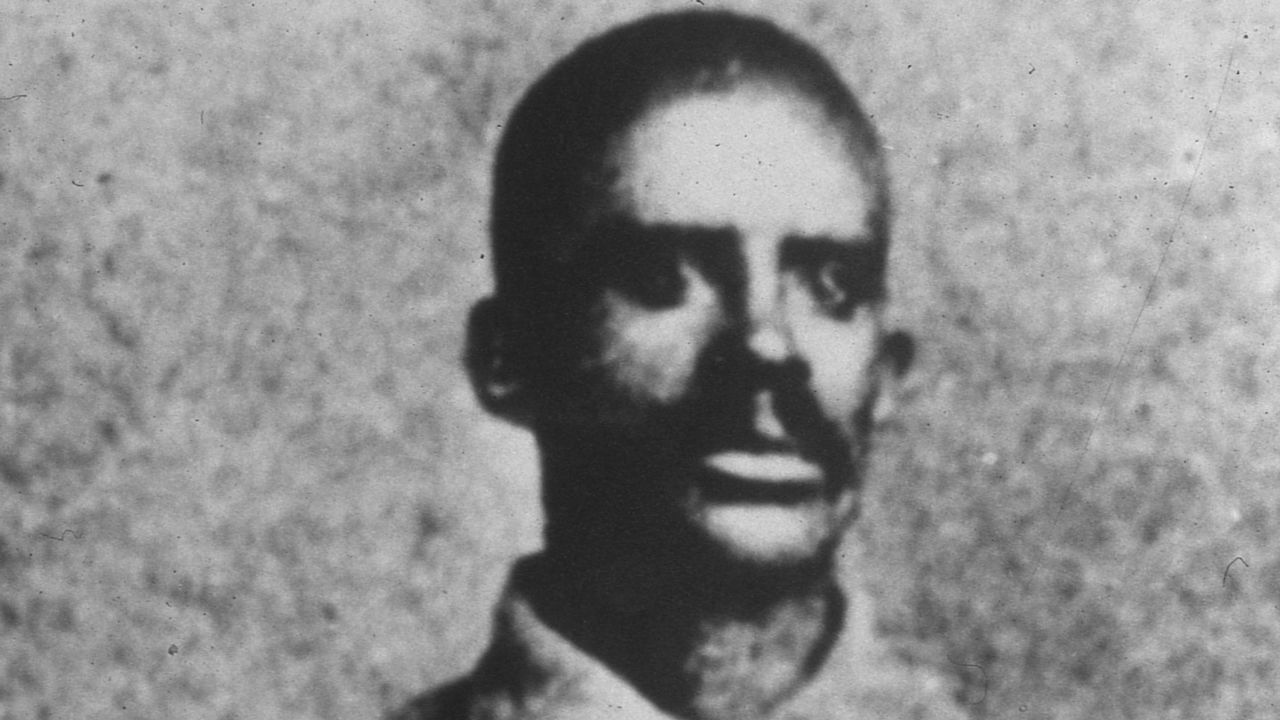 Position: IF/OF/P, Pioneer
Teams: Various minor-league and pre-Negro League clubs
Last committee appearance: 2006 Negro League ballot (preliminary)
Fowler (born John W. Jackson) grew up in Cooperstown and is a Black baseball pioneer. His professional career appears to have begun in 1878, making him the earliest known Black player in organized ball. Skilled at just about every position, he played on integrated teams in the U.S. and Canada and was subject to racism at every stop, including from teammates. Fowler formed some of the first famous Black barnstorming teams in the 1890s, including the Page Fence Giants. Last year, SABR named Fowler its 2020 Overlooked 19th Century Baseball Legend.
Vic Harris
Position: OF/Manager
Years: 1922-1948
Teams: Cleveland Tate Stars, Cleveland Browns, Chicago American Giants, Homestead Grays, Detroit Wolves, Pittsburgh Crawfords
Last committee appearance: 2006 Negro League ballot (preliminary)
Harris was a star player and manager in both the Negro Leagues and Latin American winter leagues. He compiled a .682 winning percentage across all circuits, according to SABR's Charlie Fouche, while his eight Negro League titles with the Grays are the most for any Negro League manager. As a left fielder, his known statistics on Baseball-Reference show a .800 OPS over 18 Negro League seasons, plus seven seasons where he hit above .300.
Grant 'Home Run' Johnson
Position: SS/2B
Years: 1893-1923
Teams: Findlay Sluggers, Page Fence Giants, Chicago Columbia Giants, Chicago Unions, Cuban X-Giants, Philadelphia Giants, Brooklyn Royal Giants, Leland Giants, Chicago Giants, New York Lincoln Giants, Pittsburgh Colored Stars
Last committee appearance: 2006 Negro League ballot finalist
Johnson was, by all accounts, among the finest Deadball-era talents. He was part of some of the earliest dominant Black teams, starring at both middle infield positions and occasionally pitching. In 1894, he earned his nickname after reportedly hitting 60 home runs for the Findlay Sluggers. Though he never played in the post-1920 Negro Leagues, Johnson's semipro baseball career continued into the 1930s.
Lefty O'Doul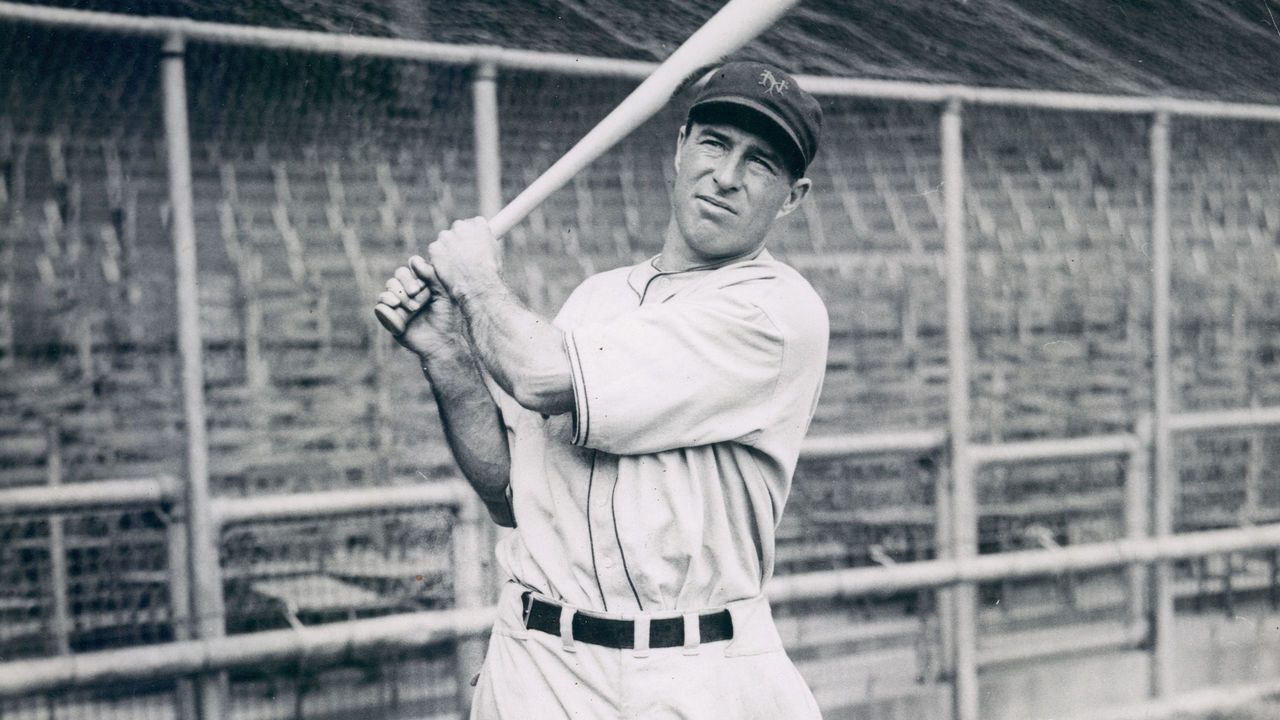 Position: OF
Years: 1919-1934
Teams: New York Yankees, Boston Red Sox, New York Giants, Philadelphia Phillies, Brooklyn Dodgers
JAWS: 27.2 (71st at LF)
WAR: 27.1
Last committee appearance: 2007
| GP | BA/OBP/SLG | H | HR | RBI | OPS+ |
| --- | --- | --- | --- | --- | --- |
| 970 | .349/.413/.532 | 1140 | 113 | 542 | 143 |
If you like short peaks, you'll love O'Doul, who flamed out as a pitcher before resurfacing as a dominant outfielder. O'Doul ranks sixth all time in batting average - the only non-Hall of Famer who's higher is Shoeless Joe Jackson - and won a pair of batting titles in only seven seasons as a position player, including a .398 mark in 1929. He then spent over two decades managing in the Pacific Coast League, primarily in his hometown of San Francisco, where he's still an icon.
O'Doul's also known as a father of Japanese baseball; he trained Japan's first professional stars and helped found its major leagues. Given his incredibly short peak, it's fair to also consider O'Doul's work as a builder who helped spread baseball worldwide.
John 'Buck' O'Neil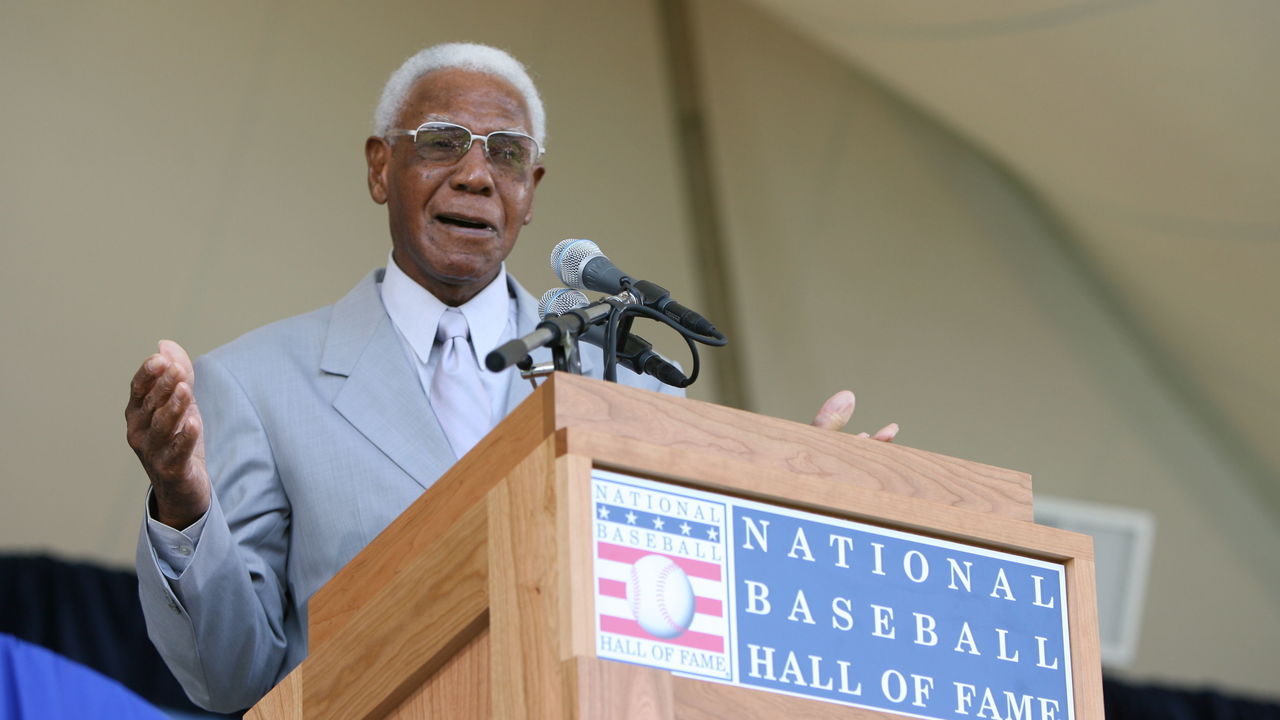 Position: 1B/Manager/Coach/Scout/Ambassador
Teams: Memphis Red Sox, Kansas City Monarchs (Player/Manager); Chicago Cubs, Kansas City Royals (Coach/Scout)
Last committee appearance: 2006 Negro Leagues ballot finalist
O'Neil left a large legacy over 80 years in baseball. He wasn't a star player, but he made two All-Star teams and won a Negro World Series title with the Monarchs. O'Neil then broke a major barrier as the majors' first Black coach with the Cubs in 1962.
After co-founding the Negro Leagues Baseball Museum in 1990, O'Neil rose to fame late in life as a beloved public face of the Negro Leagues through interviews in Ken Burns' Baseball. He narrowly missed election on the 2006 special ballot but spoke at that year's ceremony on behalf of the Negro Leaguers who made it. Two years after his death, he was the inaugural recipient of the Hall's Buck O'Neil Lifetime Achievement Award.
Richard 'Cannonball' Redding
Position: RHP
Years: 1911-1936
Teams: Lincoln Giants, Lincoln Stars, Indianapolis ABCs, Chicago American Giants, Brooklyn Royal Giants, Bacharach Giants
Last committee appearance: 2006 Negro League ballot finalist
Nicknamed for his ferocious fastball, some have claimed Redding was the hardest-throwing pitcher who ever lived. He's been credited with 30 no-hitters over his long career in both the United States and Cuba. Redding excelled against some of the greatest white stars when given the chance: He struck out Babe Ruth three times on nine pitches in one exhibition contest.
"You can have Satchel Paige; I'll take Cannonball Redding," Hall of Fame manager Casey Stengel once said, per SABR's Tim Hagerty.
Allie Reynolds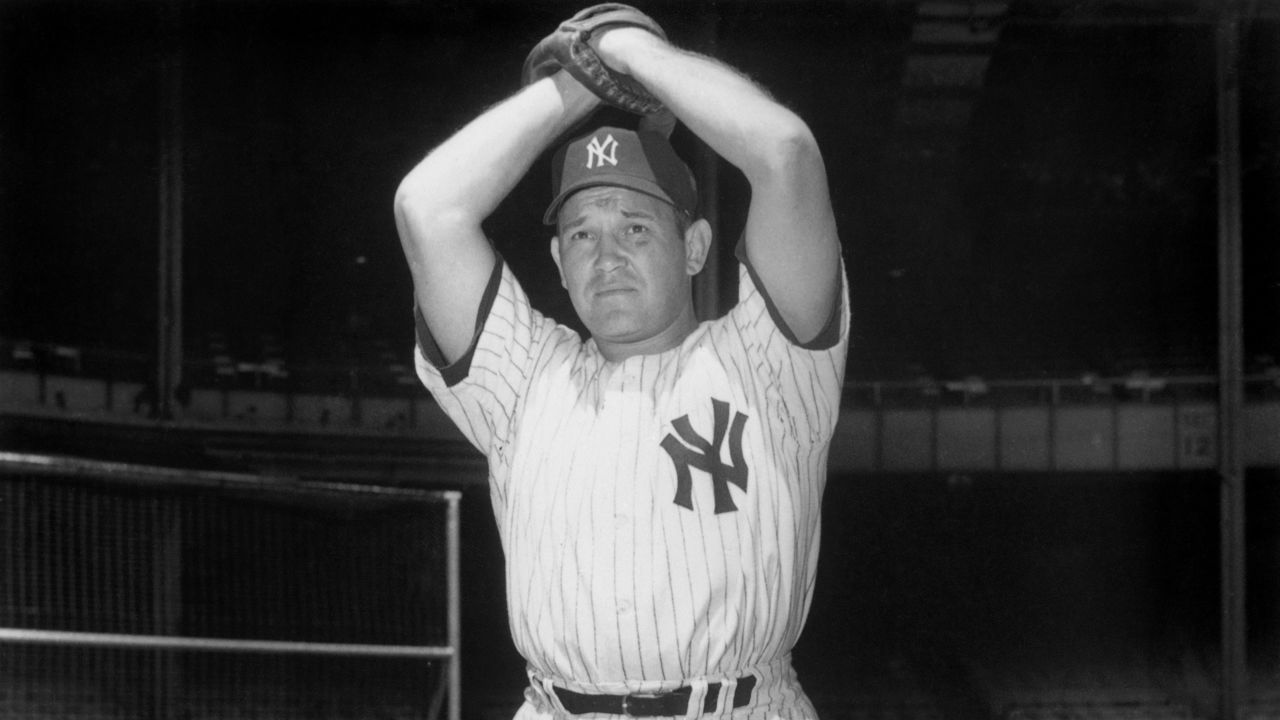 Position: RHP
Years: 1942-1954
Teams: Cleveland Indians, New York Yankees
JAWS: 23.2 (410th at SP)
WAR: 25.4
Last committee appearance: 2012 (less than three votes)
| GP | W-L | ERA | K | WHIP |
| --- | --- | --- | --- | --- |
| 434 | 182-107 | 3.30 | 1423 | 1.39 |
Reynolds was the Yankees' ace before Whitey Ford, helping pitch the Bronx Bombers to six World Series titles over his eight years with the club. A five-time All-Star, Reynolds was also a two-time strikeout champion, he led the majors in ERA in 1952, and he threw a pair of no-hitters in '51. He was also quite versatile, bouncing between the rotation and bullpen regularly before a back injury derailed his career. However, much of his Hall of Fame case rests on his pitching for the dynastic Yankees. By many traditional and advanced statistics, he'd be among the worst pitchers in the Hall if elected.
George 'Tubby' Scales
Position: IF/OF/Manager
Years: 1921-1946
Teams: St. Louis Giants, Lincoln Giants, Newark Stars, Almendares (Cuba), Homestead Grays, New York Black Yankees, Santo Domingo Stars (Dominican Republic), Baltimore Elite Giants
Last committee appearance: 2006 Negro League ballot finalist
Scales was a dynamic player in both the Negro Leagues and Latin America who was known for his power. Seamheads.com credits him with a lifetime .323 batting average and a .925 OPS that ranks eighth among Negro League players with at least 3,000 plate appearances. In 1923, he slugged an incredible .747 in 62 games. Scales also became a successful manager in Puerto Rico's winter league, where he won six championships.
Our votes: This was a difficult ballot to judge for many reasons. Ultimately, it's an opportunity for the Hall to right some significant wrongs. Dahlen, Fowler, O'Neil, and Redding get our votes.
We also endorse the Hall continuing to create paths for electing more Black players who were subject to baseball's color line. With the Negro Leagues being granted major status and new statistical research available, it's never been easier to properly evaluate and induct these candidates.
Comments
✕
Previewing the Hall of Fame's 2022 Early Baseball era ballot
  Got something to say? Leave a comment below!