Best bets in every NBA market ahead of 2021-22 season
Andrew D. Bernstein / National Basketball Association / Getty
The first night of the NBA season is finally upon us, which is both a godsend for bettors and a stark reminder that time is running short to grab those last-minute preseason values.
We're here to help. Here's our best bet for every major NBA market along with a few values to consider:
NBA champion: Milwaukee Bucks (+900)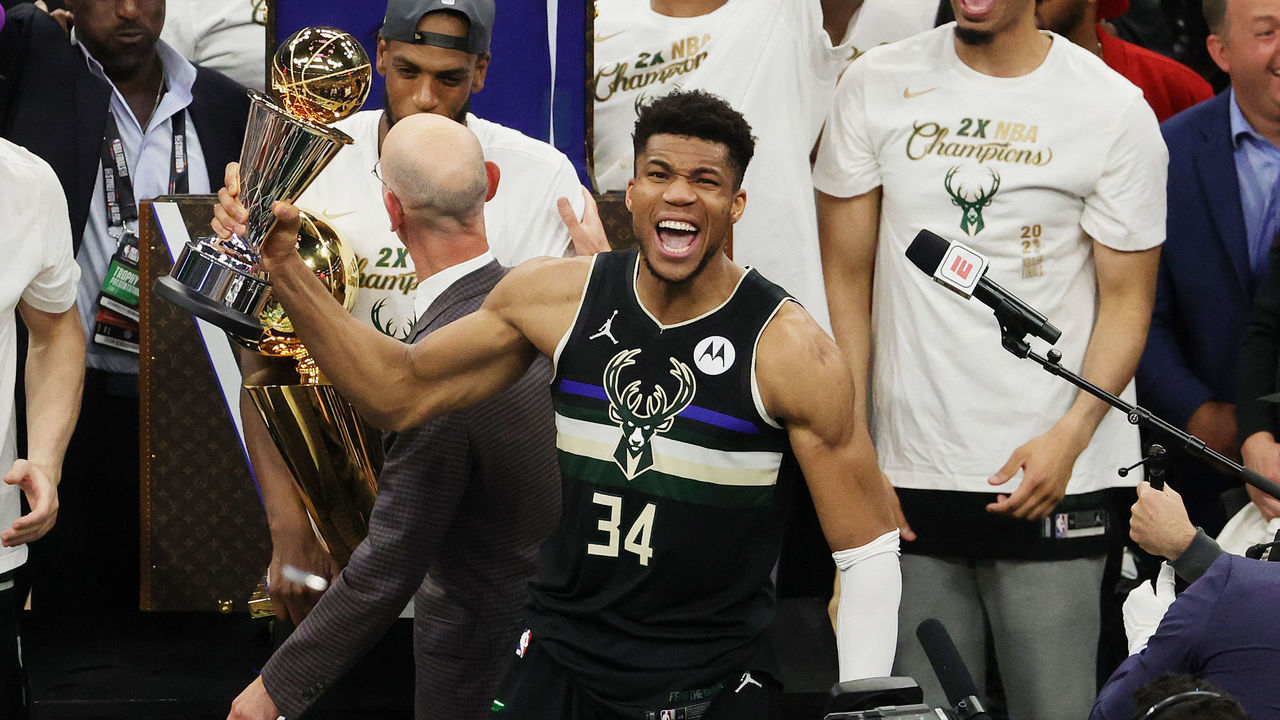 The Bucks enter this season as a distant third choice to win the NBA Finals behind the Nets and Lakers, but the reigning champions are clearly the safest choice to win it again - and own the best value, too.
Milwaukee returns the core from a team that managed a 60-win pace for two consecutive campaigns before finally breaking through in last year's postseason. Not to mention they are fueled by an elite defense and the unstoppable Giannis Antetokounmpo. There's no reason to doubt either of those being catalysts for another run in 2021-22, especially with so many question marks regarding fit and injuries surrounding the other primary contenders.
Other values: Nuggets (+2500), Hawks (+4000), Trail Blazers (+8000)
Most Valuable Player: Paul George (+3600)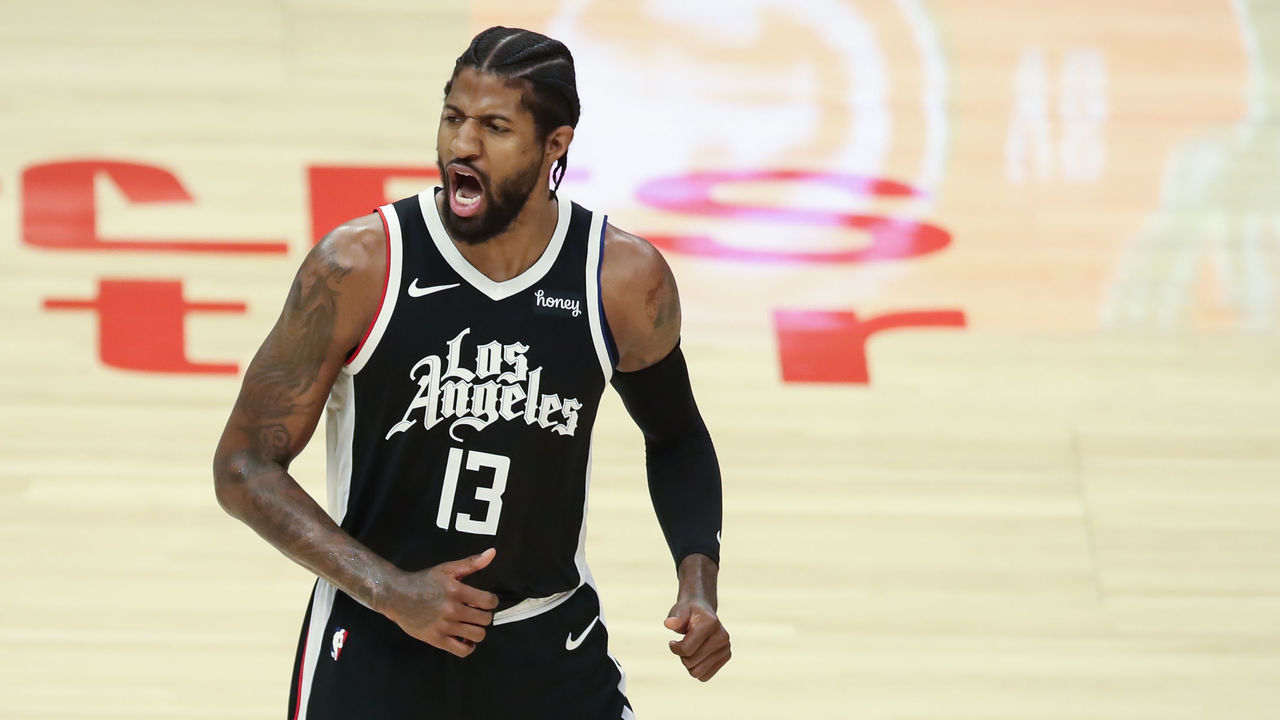 It's hard to justify dealing such long odds on George when we saw him perform at an MVP level just three years ago, finishing third for the award in his final season with the Thunder. He's taken a backseat to Kawhi Leonard in two seasons with the Clippers, but with Leonard expected to miss most (if not all) of the season, this is George's time to shine.
We saw what he did in the postseason last year as the top option, averaging 29.6 points, 11 rebounds, 5.6 assists, and 1.4 steals with Leonard sidelined. He's got the talent, opportunity, and two-way prowess to make another run at this award.
Other values: Kevin Durant (+750), Damian Lillard (+1400), Ben Simmons (+20000)
Rookie of the Year: Scottie Barnes (+1400)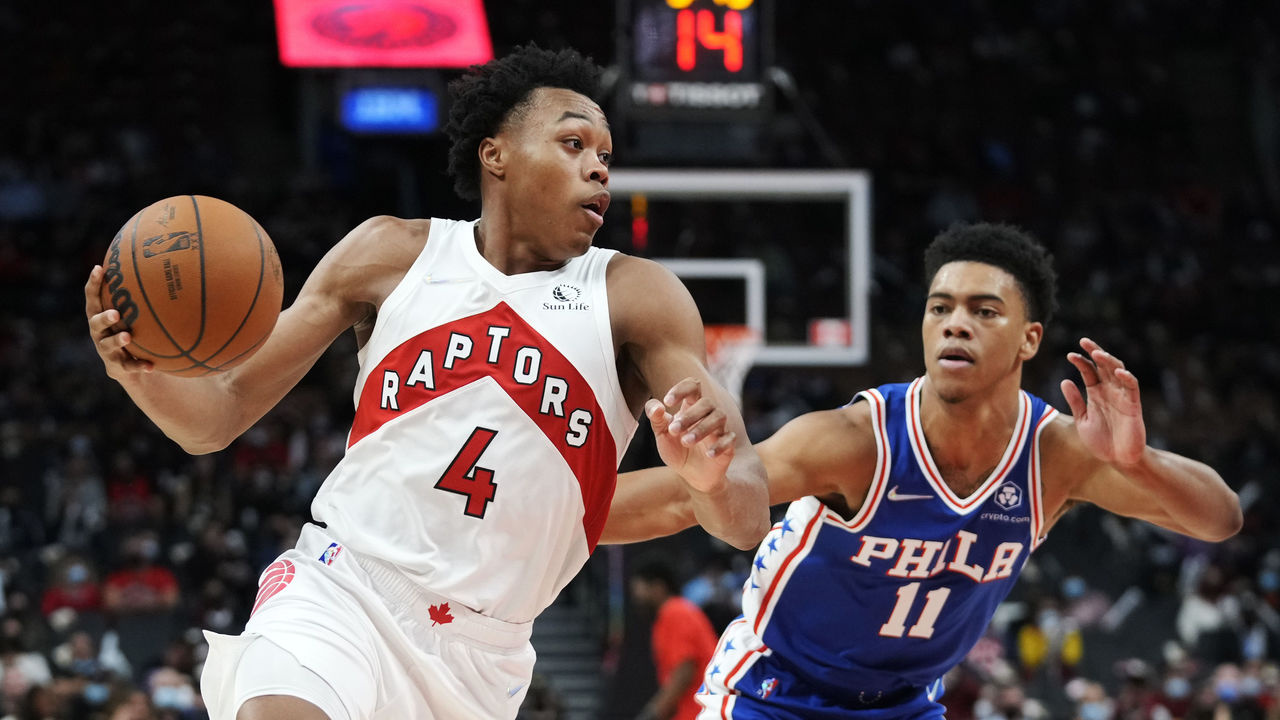 I love everything I'm seeing from Barnes, whom Raptors coach Nick Nurse is already promising a sizable role this season after the rookie stood out in camp. He's got the skill set to make an immediate impact: his defense is already top-notch, and he reworked his shooting form over the summer to fix whatever ailed him during his time at Florida State.
Barnes has a path to playing time for Toronto, a team that should be much improved after a disastrous 2020-21 campaign. His defensive numbers will keep him in the running regardless of his offensive output; if his shot is as improved as many think, Barnes could easily win this as a dark horse candidate.
Other values: Davion Mitchell (+1800), Chris Duarte (+3500), Cameron Thomas (+6000)
Defensive Player of the Year: Matisse Thybulle (+2700)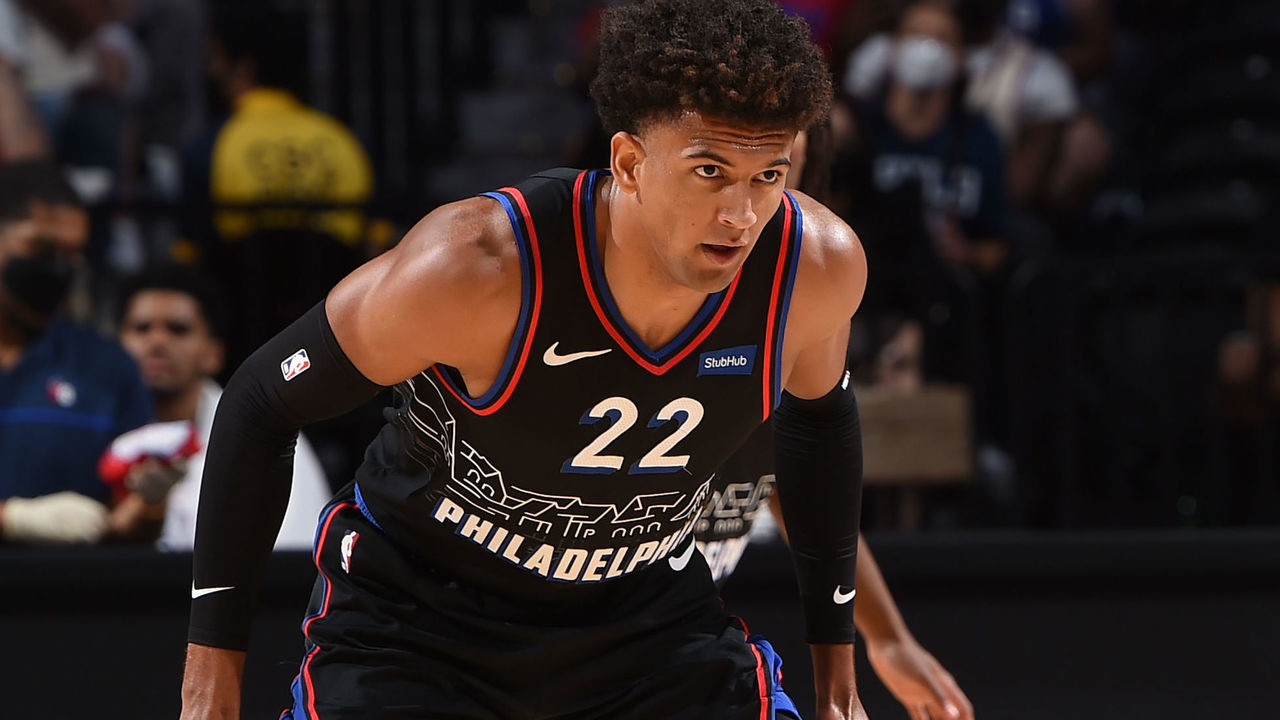 It's been 25 years since a guard won this award, but Thybulle has a shot to buck that trend in an elevated role for the 76ers. The third-year defensive whiz finished 11th in DPOY voting a year ago and ranked ninth in steals per game (1.6) despite playing a modest 20 minutes per game. Ultimately, he led the NBA in steals per 36 minutes (2.9) and deflections per 36 minutes (5.6).
Those rate stats should translate to eye-popping per game totals if he gets a bump in playing time, which feels inevitable given the drama surrounding teammate Ben Simmons, who finished second in DPOY voting a year ago. If he's out in Philly, the spotlight will be on Thybulle, who is more than capable of filling the void.
Other values: Giannis Antetokounmpo (+900), Draymond Green (+3300), Paul George (+5500)
Sixth Man of the Year: Jordan Clarkson (+550)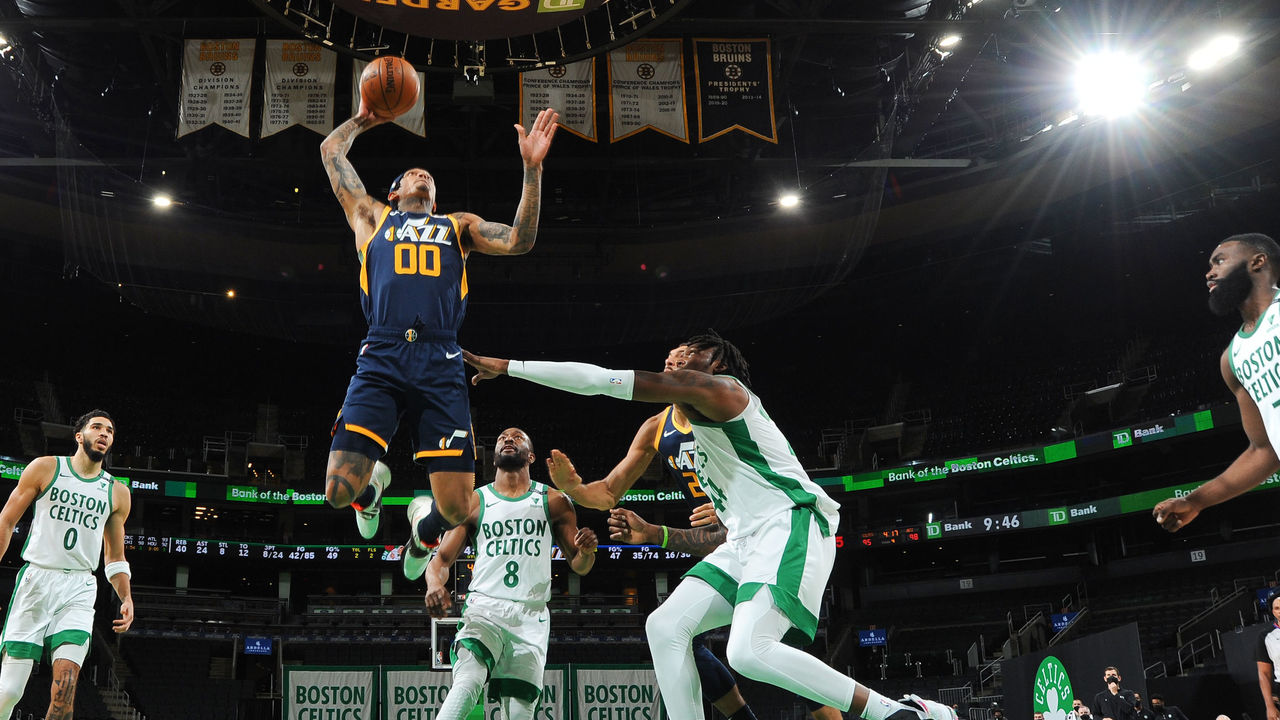 Clarkson won this award a year ago after leading all reserves in scoring (18.4 points per game) and ranking in the top 10 for all players in made 3-pointers (208) and free-throw percentage (89.6%). He benefitted from a sky-high usage rate (29.7%) for the Jazz, who are set to employ him in the same role in 2021-22.
His advanced metrics showed a player who was largely the same as in previous seasons but finally earned an opportunity to show off his scoring prowess. We've seen plenty of super subs claim this award in consecutive seasons, and Clarkson is the best bet to win it this year.
Other values: Jordan Poole (+2300), Chris Boucher (+5000), Enes Kanter (+13000)
Most Improved Player: Dejounte Murray (+3500)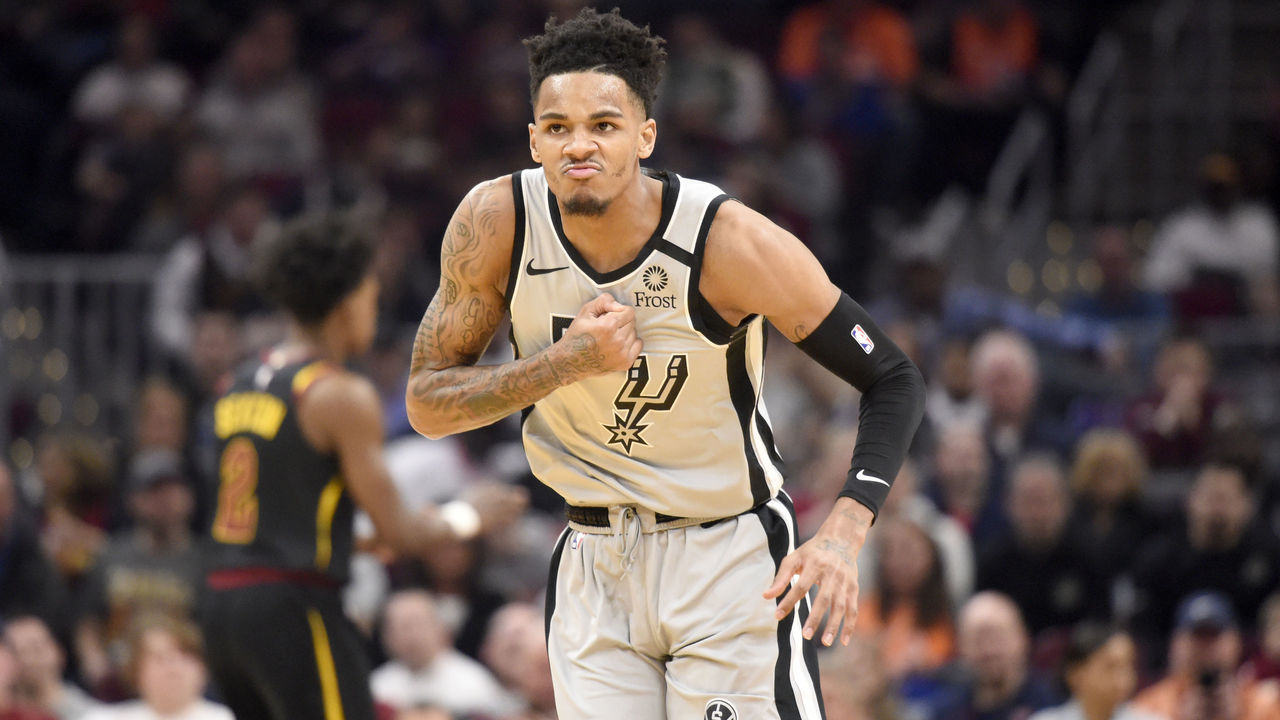 Murray was as high as 45-1 just a few weeks ago, when we broke down the classic archetype for MIP winners. The Spurs guard fits the bill: he's due for a massive bump in usage with DeMar DeRozan gone, which should mean upticks in his scoring and assist numbers.
Murray excelled in an increased role in 2020-21, posting a career-low turnover rate (10.2%) despite seeing a 12.5% increase in his usage. His defense has been his calling card, but the former first-round pick is primed for a breakout year offensively as the focal point in San Antonio.
Other values: Jordan Poole (+1200), Fred VanVleet (+4000), Matisse Thybulle (+8000)
Coach of the Year: Billy Donovan (+1000)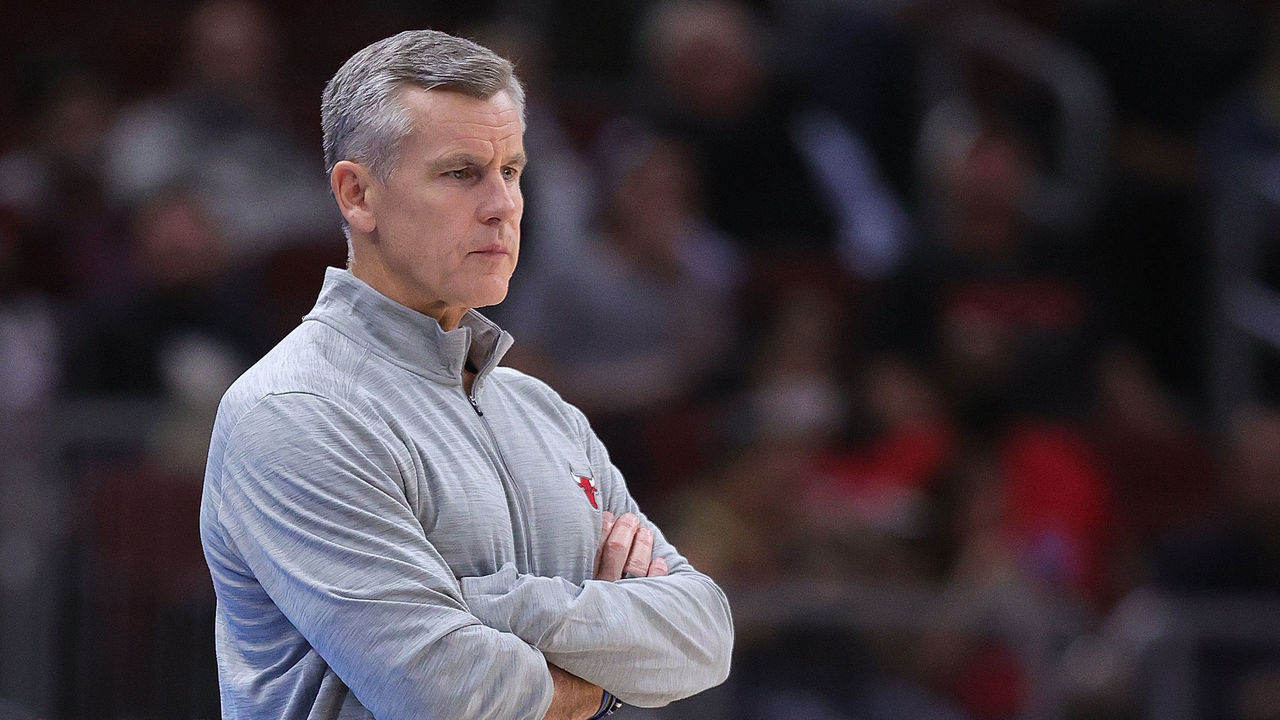 Historically, there are two ways to win this award: coach a losing team to the playoffs, or lead a contender to the top. The Bulls have virtually no shot at a No. 1 seed, but they project to make the biggest leap after a busy offseason that saw Chicago reshape its starting lineup.
There's legitimate upside with the roster after adding DeRozan, Lonzo Ball, and complementary depth pieces to improve the team's defense and playmaking. If the Bulls are able to snap their four-year playoff drought - they're favored to do so - Donovan will surely get a lion's share of the credit.
Other values: Nate McMillan (+1500), Chauncey Billups (+3000), Gregg Popovich (+5000)
C Jackson Cowart is a sports betting writer at theScore. You can follow him on Twitter (@CJacksonCowart) or email him at cjackson.cowart@thescore.com.
Comments
✕
Best bets in every NBA market ahead of 2021-22 season
  Got something to say? Leave a comment below!