Bet these 3 NBA long shots to win it all
Randy Belice / National Basketball Association / Getty
The NBA is traditionally not a friendly league for long shots. Only four teams have won the title with preseason odds longer than 12-1 since the earliest available data in 1984-85, and no price was longer than 30-1 entering the year.
Still, that doesn't mean it can't happen. Look no further than the Suns, who began last year with 40-1 odds and were up 2-0 in the Finals before the Bucks' historic comeback. The Heat (+6000) nearly won it all the season earlier, while the Raptors (+1850) were as high as 66-1 in the summer before cutting down the nets in 2018-19.
With that said, here are the current NBA title odds at theScore Bet and three teams with 25-1 odds or longer that can surprise in 2021-22:
| TEAM | ODDS |
| --- | --- |
| Brooklyn Nets | +200 |
| Los Angeles Lakers | +300 |
| Golden State Warriors | +800 |
| Milwaukee Bucks | +800 |
| Utah Jazz | +1400 |
| Phoenix Suns | +1500 |
| Los Angeles Clippers | +2000 |
| Atlanta Hawks | +2500 |
| Denver Nuggets | +2500 |
| Miami Heat | +2500 |
| Philadelphia 76ers | +2500 |
| Boston Celtics | +4000 |
| Dallas Mavericks | +4000 |
| Chicago Bulls | +5000 |
| New York Knicks | +6000 |
| New Orleans Pelicans | +8000 |
| Portland Trail Blazers | +8000 |
| Indiana Pacers | +10000 |
| Memphis Grizzlies | +10000 |
| Toronto Raptors | +15000 |
| Charlotte Hornets | +20000 |
| Sacramento Kings | +20000 |
| Washington Wizards | +20000 |
| Minnesota Timberwolves | +25000 |
| Cleveland Cavaliers | +30000 |
| Detroit Pistons | +30000 |
| San Antonio Spurs | +30000 |
| Houston Rockets | +50000 |
| Oklahoma City Thunder | +50000 |
| Orlando Magic | +50000 |
Atlanta Hawks (+2500)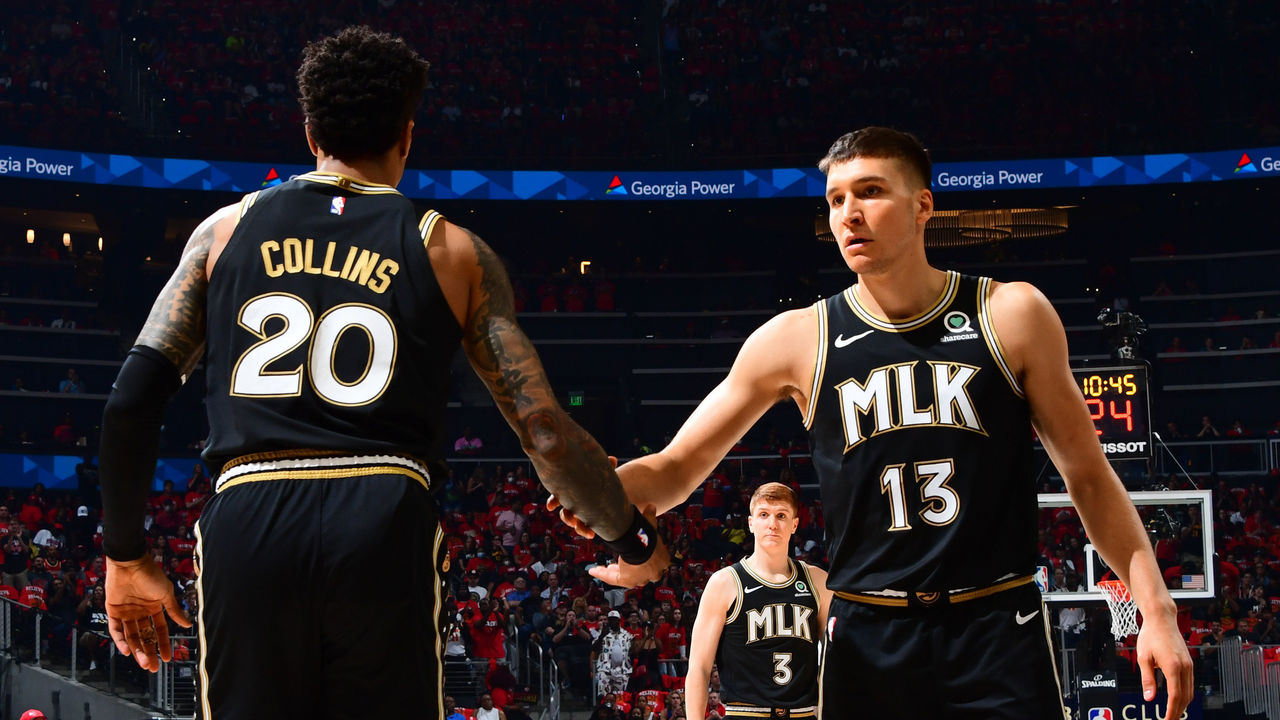 When will we stop treating the Hawks' performance like a fluke? After promoting head coach Nate McMillan in early March, this team posted the league's third-best record (27-11) and seventh-best net rating (+4.5) before marching to the Eastern Conference Finals and stealing two games off the eventual champions.
Atlanta retained its top 11 rotation players from last campaign's group and added dynamic rookies in Jalen Johnson and Sharife Cooper to one of the NBA's deepest rosters. Six of those 11 players that helped the Hawks reach the conference finals are 24 or younger, highlighting the upside of this group if its core nucleus can take another step forward in 2021-22.
Chicago Bulls (+5000)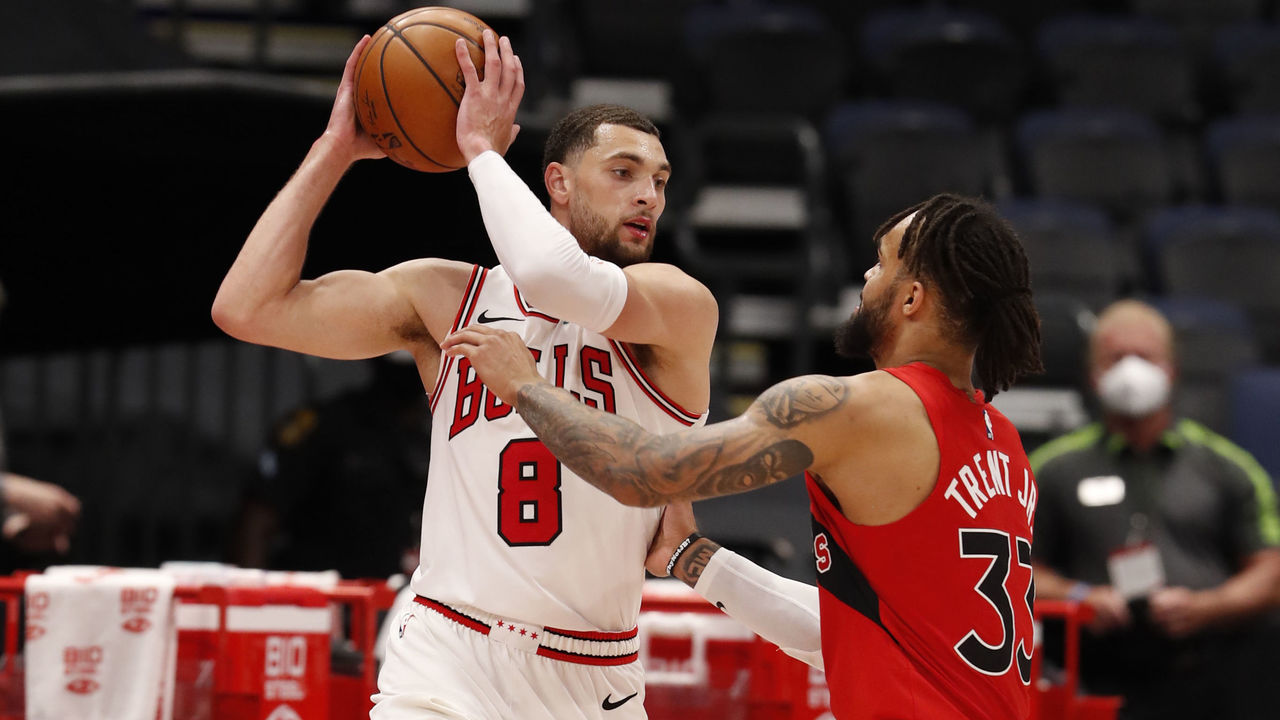 There are plenty of reasons to be skeptical about the Bulls' new-look roster, which is light on shooting and could pose fit issues in the backcourt. But what if it works?
While the floor for this squad is low, this is an all-or-nothing market, and Chicago is among the handful of teams with enough talent to (potentially) win it all. Billy Donovan's group features two bonafide star scorers in DeMar DeRozan and Zach LaVine, and the early returns on Lonzo Ball as the floor general have been positive - especially if he shoots it as well as he has this preseason.
The Bulls can also win matchups down low with standout scoring center Nikola Vucevic, and they're developing a defensive identity with Ball, Alex Caruso, and Patrick Williams in the mix. There's an obvious risk with this club, but at 60-1, it's well worth a shot.
Portland Trail Blazers (+8000)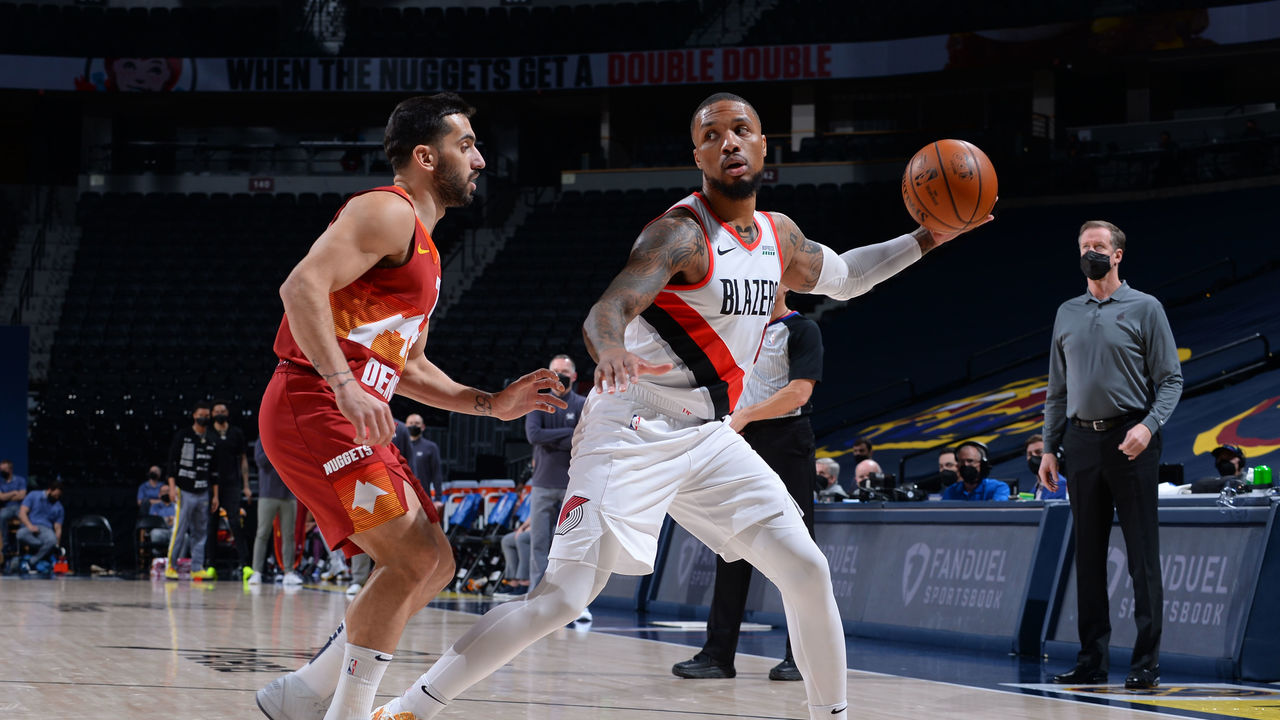 The Trail Blazers have entered each of the past two years priced around 40-1, but bettor fatigue has them dealing as an 80-1 long shot this year - even though their chances of winning it all might be as high as ever.
Gone is former coach Terry Stotts, whose teams finished with the ninth-best record in the regular season (.558) in his nine campaigns with Portland but were a calamitous 22-40 (.355) in the playoffs - the second-worst mark by a coach in NBA history. The issues were largely on defense, as the Blazers ranked in the bottom four in points allowed per possession each of the past two seasons.
That problem will change with new coach Chauncey Billups, who has the personnel to succeed with his more aggressive defensive approach after the franchise swapped Carmelo Anthony and Enes Kanter for Larry Nance and Cody Zeller. Portland's offense will always be elite with Damian Lillard and CJ McCollum running the show, so if the defense is passable, this team has legitimate title upside.
C Jackson Cowart is a sports betting writer at theScore. You can follow him on Twitter (@CJacksonCowart) or email him at cjackson.cowart@thescore.com.
Comments
✕
Bet these 3 NBA long shots to win it all
  Got something to say? Leave a comment below!