The All-Nobody Team: 5 NBA players quickly becoming somebodies
Scott Audette, Michael Reaves, Logan Riely / Getty Images
Every season, a group of unheralded players who fell through the scouting cracks becomes NBA mainstays. They could be undrafted rookies or players whose skill sets had yet to be recognized or maximized until finding the perfect role in a new environment. Sometimes guys overvalue themselves early in their careers, spend time out of the league, and return with a better understanding of how to survive in the Association.
It's always fun and inspiring to watch virtual unknowns earn a name and an NBA paycheck for themselves. With that in mind, here are the nobodies becoming somebodies through the first quarter of the season.
For the purposes of qualifying as former nobodies, I only considered undrafted players who entered this season with less than 500 minutes of NBA experience.
Yuta Watanabe, Raptors
In his native Japan, where he played for the senior national team at 16, Yuta Watanabe is the furthest thing from a nobody. His father played professional basketball, and his mother and sister played in the top women's league. But after going undrafted in 2018 following four seasons at George Washington, then appearing in just 33 games over two years for the Grizzlies while on a two-way contract, it's safe to assume most NBA fans had never heard of the 26-year-old forward.
The last eight weeks have been quite a ride for Watanabe. After joining the Raptors on an Exhibit 10 contract, he impressed enough in training camp to earn a two-way deal, and he's now established himself as a dependable reserve in coach Nick Nurse's rotation and a fan favorite in Canada.
Watanabe is a coach's dream. He has a great feel for the game and a level of basketball IQ that pops off the screen. He always seems to be in the right spot on both ends of the court, has great hands on the defensive end, plays within his role, and hits the deck for loose balls with reckless abandon.
Watanabe's defensive mobility has allowed him to stay in front of quicker, smaller perimeter threats, but his size and smarts also make him an underrated rim-protector in small-ball lineups. That versatility at his size (6-foot-9) is already enough to carve out a consistent role and NBA career, but Watanabe's starting to show some offensive potential, too.
After converting just 5-of-24 attempts from deep over his first two seasons, Watanabe has canned 12-of-26 (46.2%) 3-point attempts so far this season, with more than half of his field-goal attempts coming from long range.
He's become a Swiss Army knife off Toronto's bench and is averaging more than 17 minutes per game over the last six contests. He should be on a guaranteed contract somewhere next season.
Jae'Sean Tate, Rockets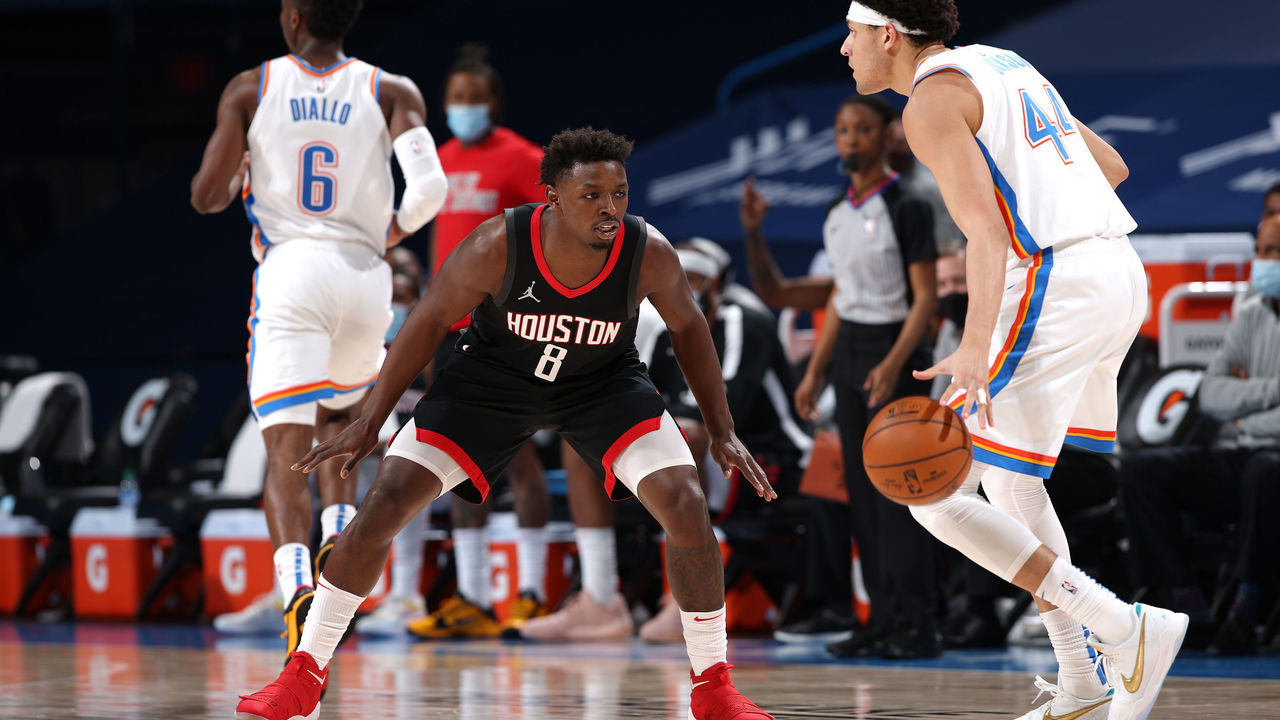 Tate went undrafted in 2018, then missed his chance to play for the Bucks' summer-league team due to a fractured finger. After spending the last two seasons starring in Belgium and Australia, Tate signed an option-heavy, multi-year contract with the Rockets that initially guaranteed just $50,000.
If the 25-year-old rookie continues to play at his current level, he'll be one of the league's biggest bargains next season at roughly $1.5 million.
Tate's long-term NBA potential is on the defensive end. He's a 6-foot-4, 230-pound bruiser who has already proven capable of switching across just about any position. One night he's banging and jumping with Zion Williamson inside, the next he's locking up Shai Gilgeous-Alexander on the perimeter. That helps explain why he's become a fixture in Houston's starting lineup since the Rockets traded James Harden, and why the Rockets own the league's best defense since that trade.
Tate's offensive game is still limited, but he's shown enough on that end that becoming a 3-and-D specialist isn't out of the question. He's even demonstrated an ability to put the ball on the floor and make a play for others.
As Houston head coach Stephen Silas said recently, Tate is "trustworthy." It's a simple statement, but when an NBA coach talks about a rookie, "trustworthy" is extremely high praise.
Naz Reid, Timberwolves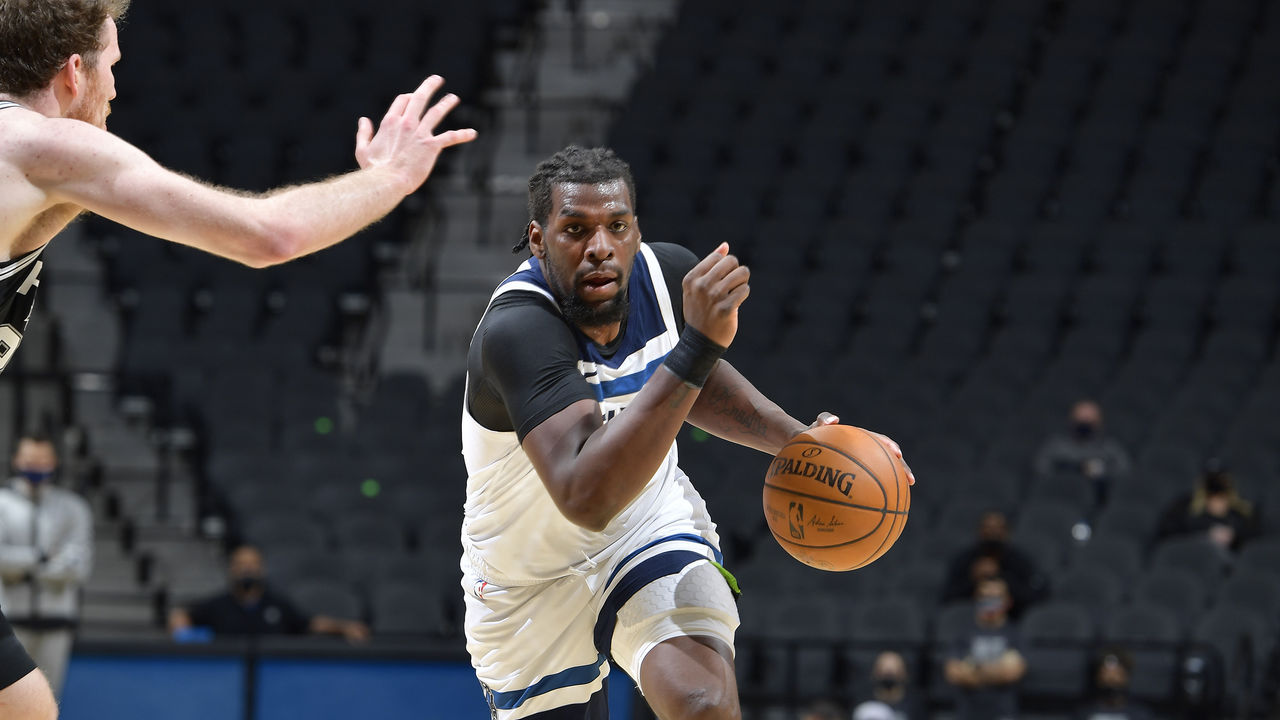 Had he played five more minutes last season, Reid would've been too much of a somebody to qualify for this list, but he's in under the wire.
In another depressing season for the Timberwolves, the big man has been one of the few bright spots. Unlike Watanabe and Tate, Reid primarily contributes on offense, though he has taken a step forward at the other end of the floor.
Reid's a hyper-efficient scorer whose shot profile is tailor-made for the modern game, with less than 2% of his field-goal attempts coming between 10 feet and the 3-point line. He's a great finisher at the rim with a nifty floater he uses in the paint, and he's shooting better than 40% from deep while registering more than one made 3-pointer per game.
He's averaging more than 22 minutes per game and has started 10 of 19 contests. If he continues to improve defensively, he should earn minutes beside Karl-Anthony Towns in a jumbo frontcourt when Minnesota's franchise big man returns to the lineup.
Garrison Mathews, Wizards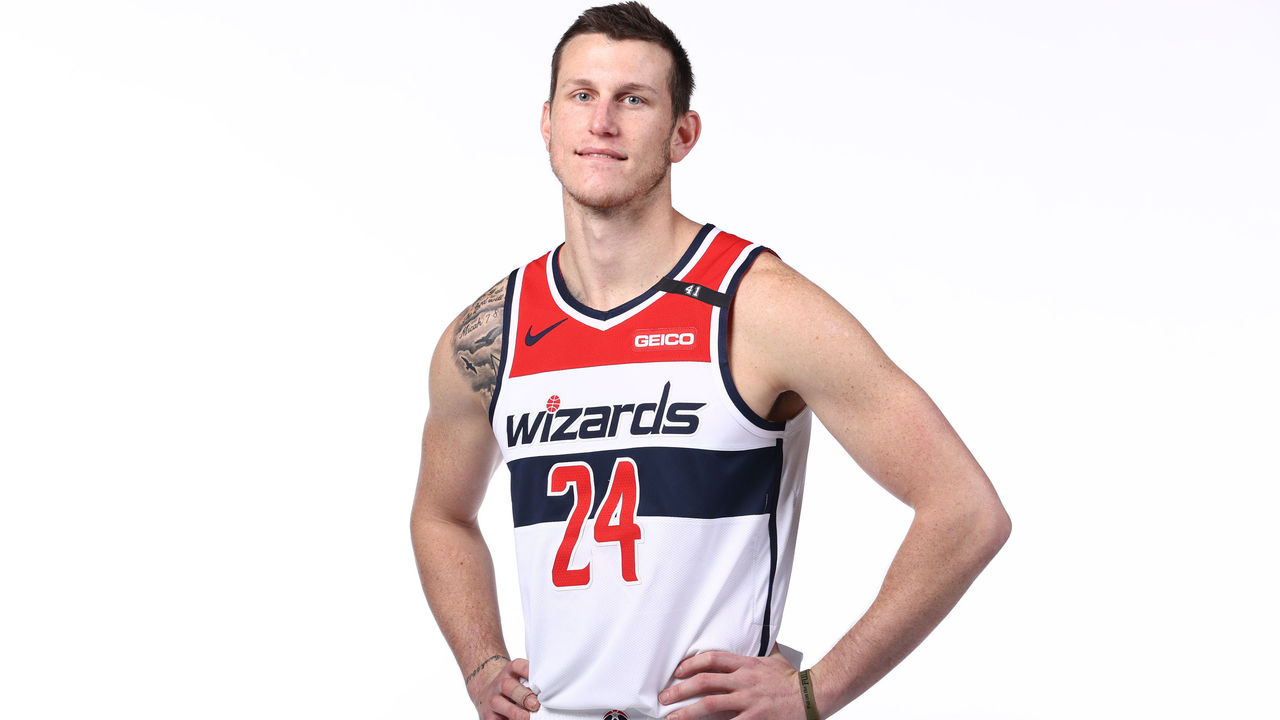 You know you're battling "nobody" status when you've appeared in 11 games this year but the only Getty images of you available from this season are from media day.
Remember that preposterous sequence of events that led to Bradley Beal, Russell Westbrook, and the Wizards shocking the Nets in the last eight seconds of Sunday night's game? Mathews was the guy who stole Joe Harris' inbound pass and hit Westbrook with the game-winning assist.
That Mathews is earning crunch-time minutes says something about the Wizards' ragtag start to the season, but don't take anything away from the 24-year-old sophomore guard.
For one, Mathews can flat-out shoot: He's better than 40% from deep on more than four 3-point attempts per game this season and has canned 60-of-66 free throws over parts of two seasons.
But Mathews is earning playing time - and respect - for his overall workmanlike effort. He fights just as hard to get over and through screens on defense as he does to get around screens and get open on offense. That kind of commitment is a breath of fresh air for Wizards fans all too used to players treating the defensive end like a cool-down area.
Mathews is currently on a two-way contract, but shooting specialists with defensive hustle eventually get full-time jobs - and get paid. For now, he should continue to get consistent minutes off the Wizards' bench.
Juan Toscano-Anderson, Warriors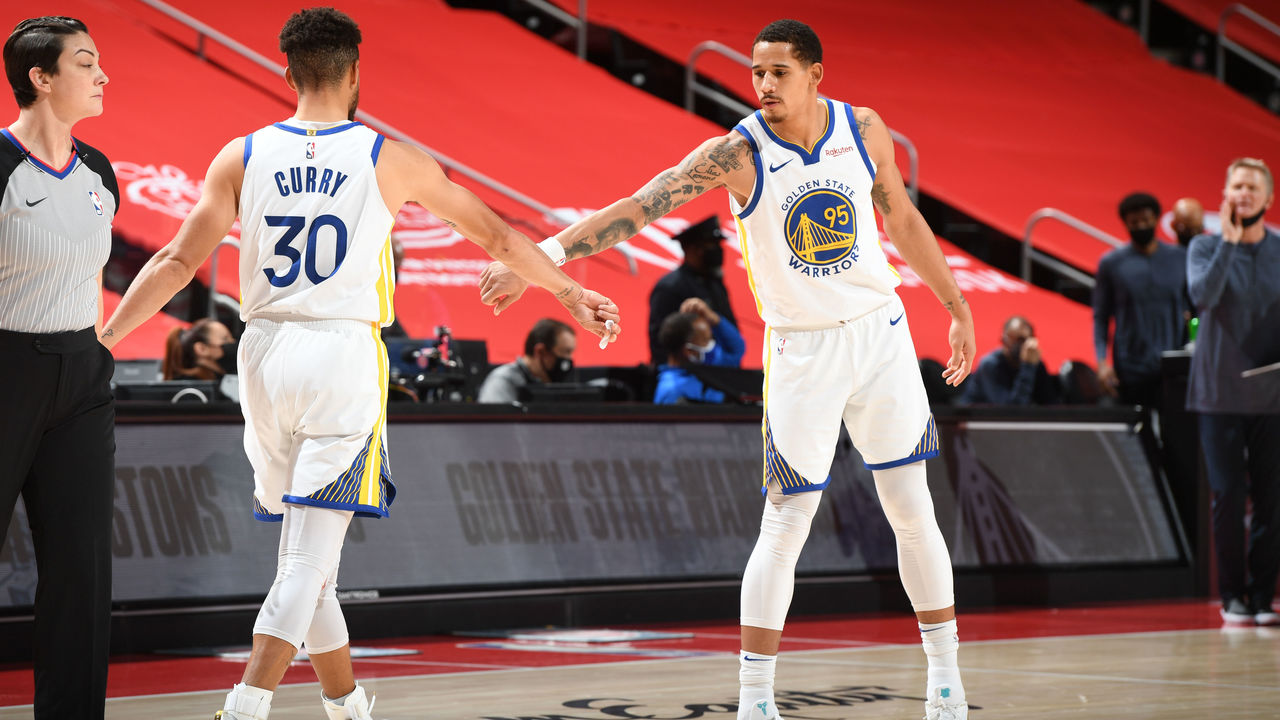 After going undrafted in 2015 following a four-year career at Marquette, Toscano-Anderson played four years of pro ball in Mexico and Venezuela before joining the Warriors' G League team in Santa Cruz and then making his NBA debut as a 26-year-old rookie last year.
He played in six straight games to start this season for the injury-riddled Warriors, but he made only one appearance in Golden State's next 14 games, logging less than nine minutes of total playing time over a four-week stretch before the team called on him again Tuesday against Boston.
Not only that, but the sophomore swingman on a two-way deal had to log time in the frontcourt, filling in for injured centers James Wiseman and Kevon Looney. Toscano-Anderson responded with 16 points on 6-of-9 shooting (including 3-of-3 from deep) and a commendable defensive effort that teased the type of all-around talent the Bay Area native possesses.
"He can handle the ball, he can pass, he can step out and make a three," Steve Kerr said following the loss to the Celtics. Kerr added, "(He) can guard anybody on the floor and if he's off the ball, on offense or defense, he sees the chessboard."
Given his age, Toscano-Anderson probably has the least upside on this list, and when the Warriors are healthy, he doesn't have the same path to playing time as the four players above him on the All-Nobody Team. But Wiseman's out another week or so and Looney's expected to miss at least a couple of weeks, so Toscano-Anderson will get a more extended chance to prove he belongs, both on this list and in the Warriors' rotation.
Honorable mentions
Gabe Vincent and Max Strus, Heat
The Heat were ravaged by injuries and COVID-related absences through the first month of the season. The team paid for it in the standings, but a couple of undrafted unknowns reaped the rewards in the form of NBA minutes. Vincent started five games and Strus showed off his shooting ability, but neither has done enough to cement themselves as NBA players yet or to take one of the five spots on theScore's early-season All-Nobody Team.