By starting the season with 10 wins and zero losses, the Pittsburgh Steelers achieved something significant. Since the 1970 AFL-NFL merger, Pittsburgh is just the 17th team to win its first 10 games.
It's a near-certainty the Steelers will make the playoffs; all 16 of the previous 10-0 teams made the postseason, and Football Outsiders lists Pittsburgh's playoff odds at a robust 99.99%. But beyond that, there's no predictive element here. Six of those 10-0 teams won the Super Bowl, four reached the Super Bowl and lost, two lost in a conference championship game, and four bowed out in the divisional round without having won in the playoffs at all.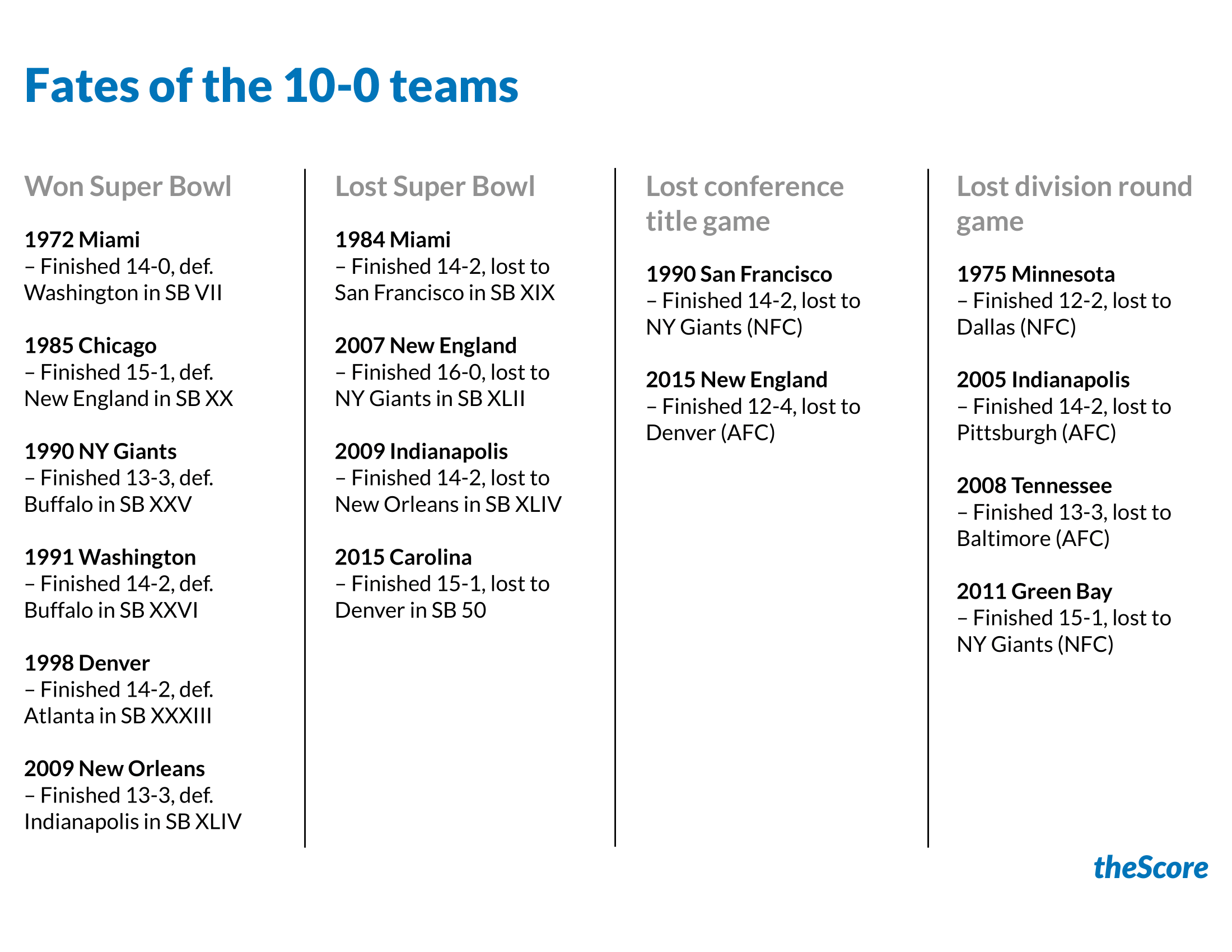 So how good are these Steelers? And what can they be expected to achieve from here? This is where things get tougher to suss out.
One factor working in the Steelers' favor is that they have the league's best defense. Pittsburgh's D is ranked first in DVOA, first in passing DVOA, and sixth in rushing DVOA. Ben Baldwin's database also puts the defense first in both expected points added per play and dropback EPA. And Pittsburgh leads the league in takeaways (21), sacks (38), interceptions (15), and points against per game (17.4).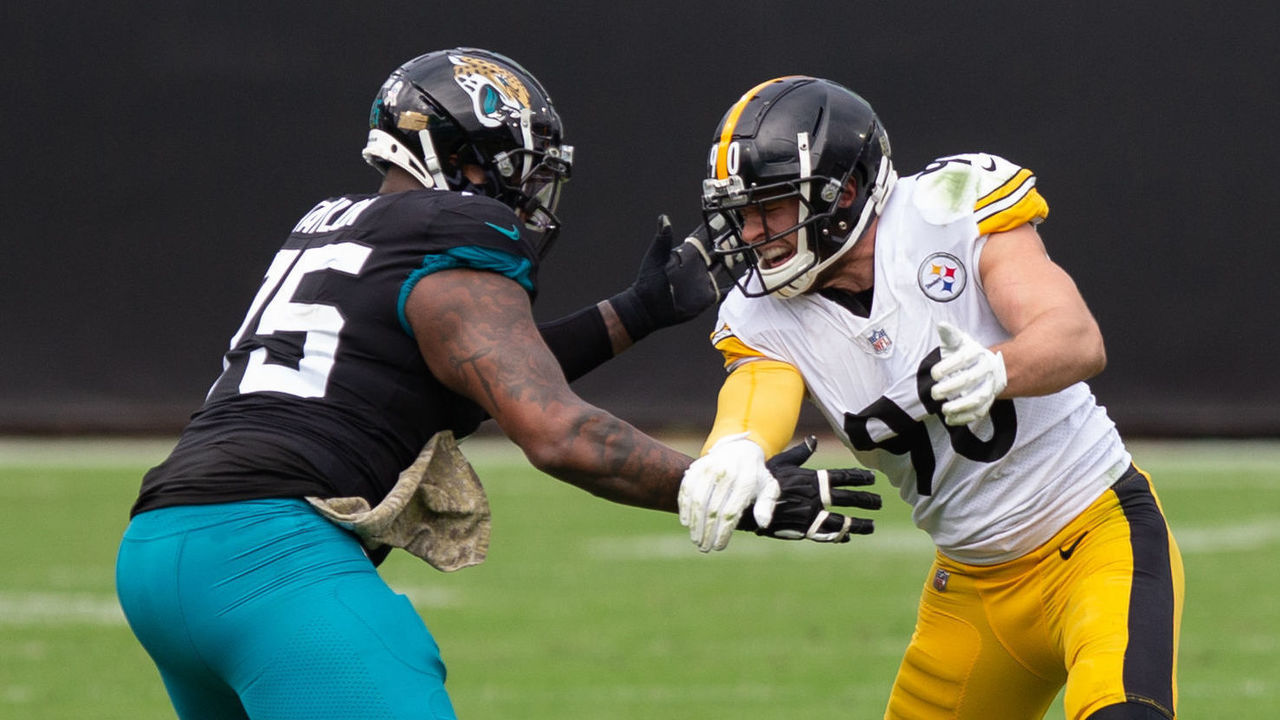 As a unit, the Steelers are strong from front to back. They rank first as a team in ESPN's pass-block win rate metric, with T.J. Watt tops among all edge rushers and Stephon Tuitt and Cameron Heyward both in the top 10 among interior linemen. Defensive lineman Tyson Alualu, who is capable of lining up inside or outside, has helped immeasurably by frequently clogging up blockers so Tuitt and Heyward can make plays. Both Watt and Bud Dupree are among PFF's top 20 edge rushers in pass-rush productivity. Pittsburgh also leads the league in pressure rate (34.3%), per Pro Football Reference, and its opponents have completed a league-low 54.8% of their passes.
The Steelers are doing all this even though they've been without inside linebacker Devin Bush (torn ACL) since Week 6 and didn't have slot corner Mike Hilton for four straight games prior to last weekend's win over Jacksonville. Their defense has been a different unit since last year's early-season trade for safety Minkah Fitzpatrick. He provides something Pittsburgh had been missing since Troy Polamalu's age caught up to him after the team's last Super Bowl appearance 10 years ago: a backstop who is also a capable playmaker. Fitzpatrick has intercepted nine passes as a Steeler, including four this season. But he's been just as valuable as a deep-end security blanket.
On offense, the Steelers have failed to generate consistency in the running game, much to the consternation of those Yinzers whose idea of STEELER FOOTBAW involves establishing the run by handing the ball to Franco Harris or Frank Pollard or Bam Morris or Jerome Bettis 30 times a game. But the Steelers are winning because their offense has embraced the efficiencies of being pass-heavy and by playing to the strengths of future Hall of Fame quarterback Ben Roethlisberger, who is 38 and coming off elbow surgery.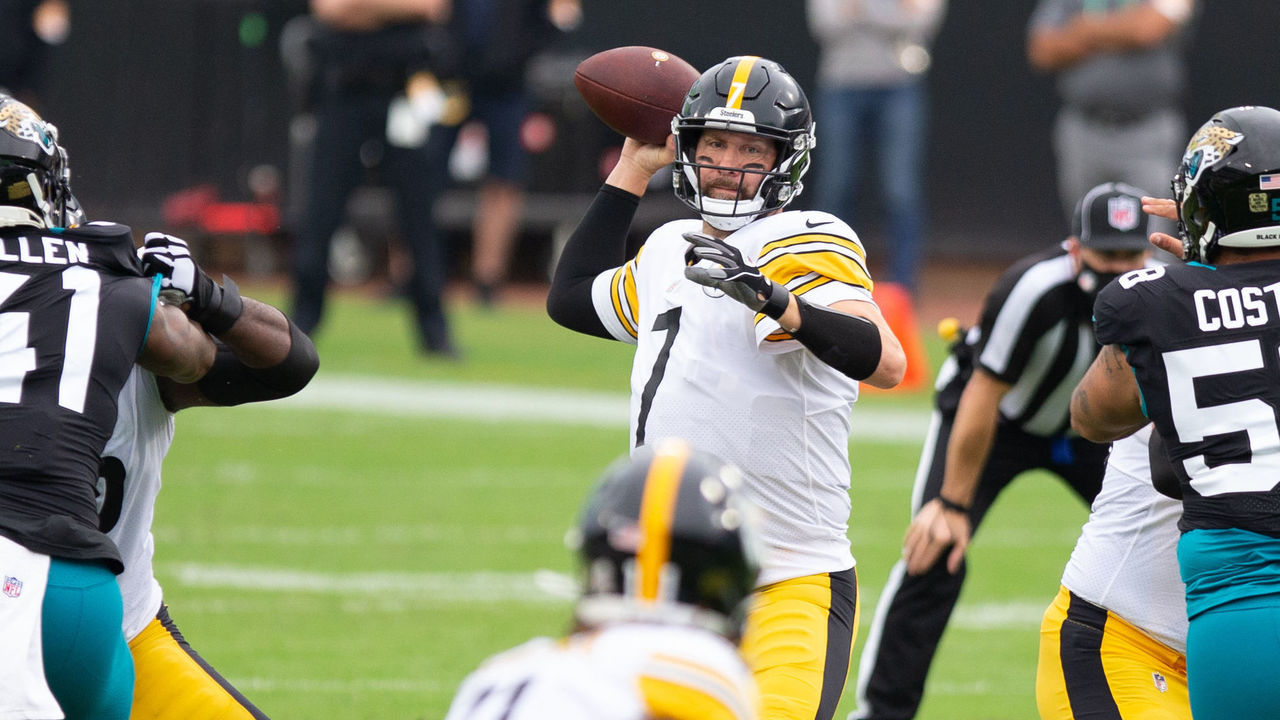 According to Baldwin's database, the Steelers throw on early downs in neutral situations 57.6% of the time, which ranks second only to the Kansas City Chiefs' 64.4%. Roethlisberger has done a lot of dinking and dunking, but there's a method to this madness.
His average time to throw of 2.29 seconds is the fastest in the league, per Next Gen Stats. Roethlisberger relies heavily on quick hitters to set up the occasional downfield shot, which has the added benefit of protecting him; his sack rate of 2.56% is the second-lowest in the league. According to PFF, six of Roethlisberger's 15 completions on throws covering 20 air yards or more have come during the last three weeks. Those occasional deep shots also led to seven defensive pass-interference penalties resulting in long gains, which is tied with the Las Vegas Raiders for most in the league, according to The Athletic's Mike Sando.
At the same time, according to analyst Warren Sharp's database, the Steelers have one of the league's lowest rates of what's called explosive plays - those that generate 15 yards or more - at just 8%. But with speedy pass-catchers like Diontae Johnson, JuJu Smith-Schuster, James Washington, rookie second-round pick Chase Claypool, and free-agent tight end Eric Ebron, the Steelers have made it work - at least when they've had to. The Steelers rank just 18th in EPA/dropback on early downs, per Baldwin's data, but Roethlisberger is eighth in EPA/play among quarterbacks.
Claypool, in particular, has been a revelation - the latest in a long line of terrific wide receivers drafted by Pittsburgh. His combination of speed, size, and strength makes him a threat at all levels of the field, including on jet sweeps. He leads the team with 10 touchdowns (eight receiving, two rushing) and 8.6 yards per target, per Pro Football Reference.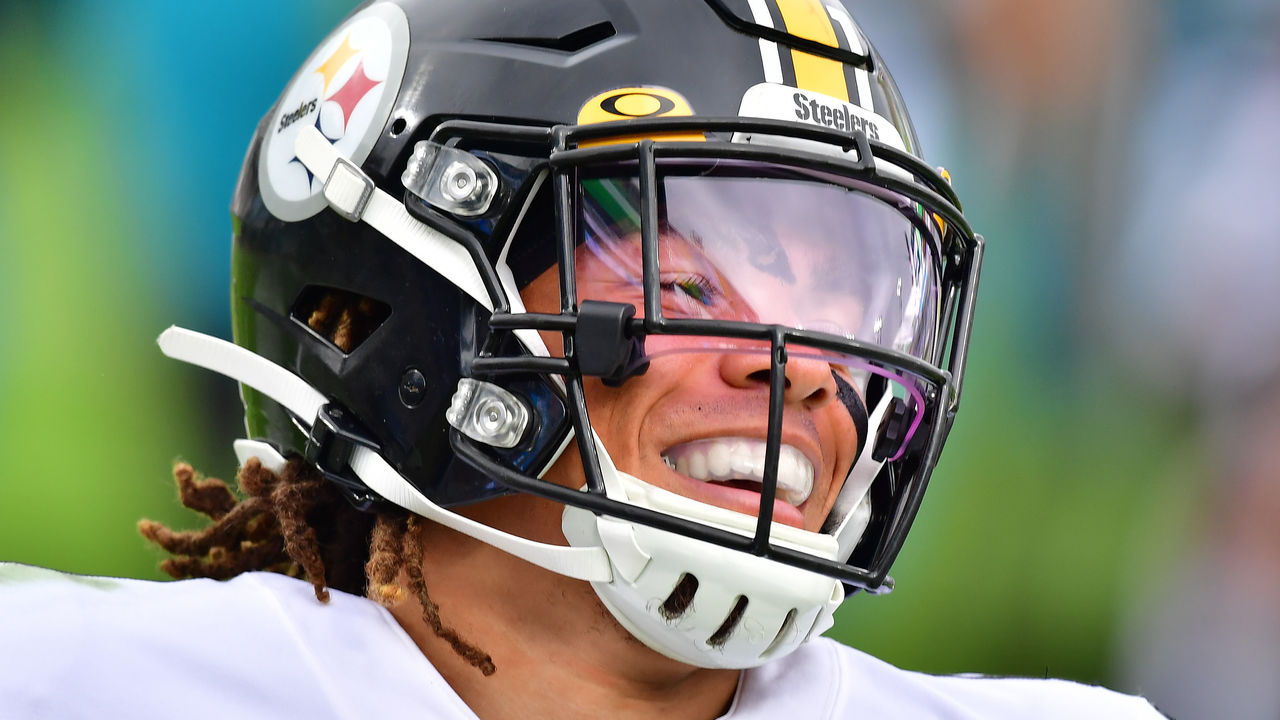 When the Steelers had to play from behind in the second half against the Baltimore Ravens and Dallas Cowboys in recent weeks, Roethlisberger shifted the offense into what he described as "backyard football" - i.e., an up-tempo, no-huddle approach typically with five receivers or four receivers and a tight end, and Roethlisberger literally just telling his pass-catchers where to go. They came back to win both games.
"I was just telling the line the protections and moving guys around and playing backyard football, if you will," Roethlisberger said after the Ravens game, according to The Athletic's Mark Kaboly. "I don't know if we called too many 'plays' in the second half. It was just more, 'Hey, run this, run this, run this,' and to me, that's just credit to the receivers, Ebron, and other guys that just want to make plays."
If there's a reason to doubt the Steelers, it's that they've played the league's weakest schedule based on the DVOA of their opponents, according to Football Outsiders, including six games against teams ranked 25th or lower and seven against teams with losing records. They've also benefited from some luck by recovering eight of 11 offensive fumbles and having just five of Roethlisberger's turnover-worthy throws result in interceptions, according to PFF. In his weekly ESPN column, Aaron Schatz noted that the Steelers' total DVOA is 10th-best among the 14 teams to have been 10-0 dating back to 1985. None of the four teams below them eventually won the Super Bowl.
Pittsburgh's schedule will get tougher. The Steelers have the Ravens again at home Tuesday, plus road games against the Buffalo Bills and Cleveland Browns and a home date with the Indianapolis Colts. The Steelers will be in the playoffs, in all likelihood as one of the AFC's top seeds. They're indisputable contenders for the Super Bowl. Whether they have the firepower to get past a high-octane team like the Kansas City Chiefs remains to be seen.
Dom Cosentino is a senior features writer at theScore.