'It's exploded': Why - and how - hockey cards have made a comeback
Kevin Sousa / Getty Images
Ken Reid's brain is filled with hockey card memories.
There's the time when the Sportsnet broadcaster's mother brought home a box of 1979-80 O-Pee-Chee cards from an auction. It cost $10. Inside was a highly coveted and extremely valuable Wayne Gretzky rookie card that Reid and his younger brother immediately wrestled over.
There's also the card and collectible shows that the brothers would frequent as teenagers coming of age in Nova Scotia in the early 1990s. Sometimes they'd even set up their own merchandise table and, after a weekend of action, head home with an extra $500 to spend on new cards.
Then there's the recent flashbulb memory of Reid's 7-year-old son, Jacoby, opening up a 2019-20 O-Pee-Chee Platinum pack and staring at a rare Jack Hughes autographed card. That moment - and Jacoby's interest in the hobby in general - brings everything full circle for the 45-year-old Reid.
"We live in a world where everything changes all the time," the longtime Sportsnet Central anchor said. "I love the fact that you can buy a card and it's still 2.5 by 3.5 inches, the same as it was in 1960. Of course, there are cards that are different - jersey cards and autograph cards, for instance - but I absolutely love that for old-school collectors like me, the main cards are the same."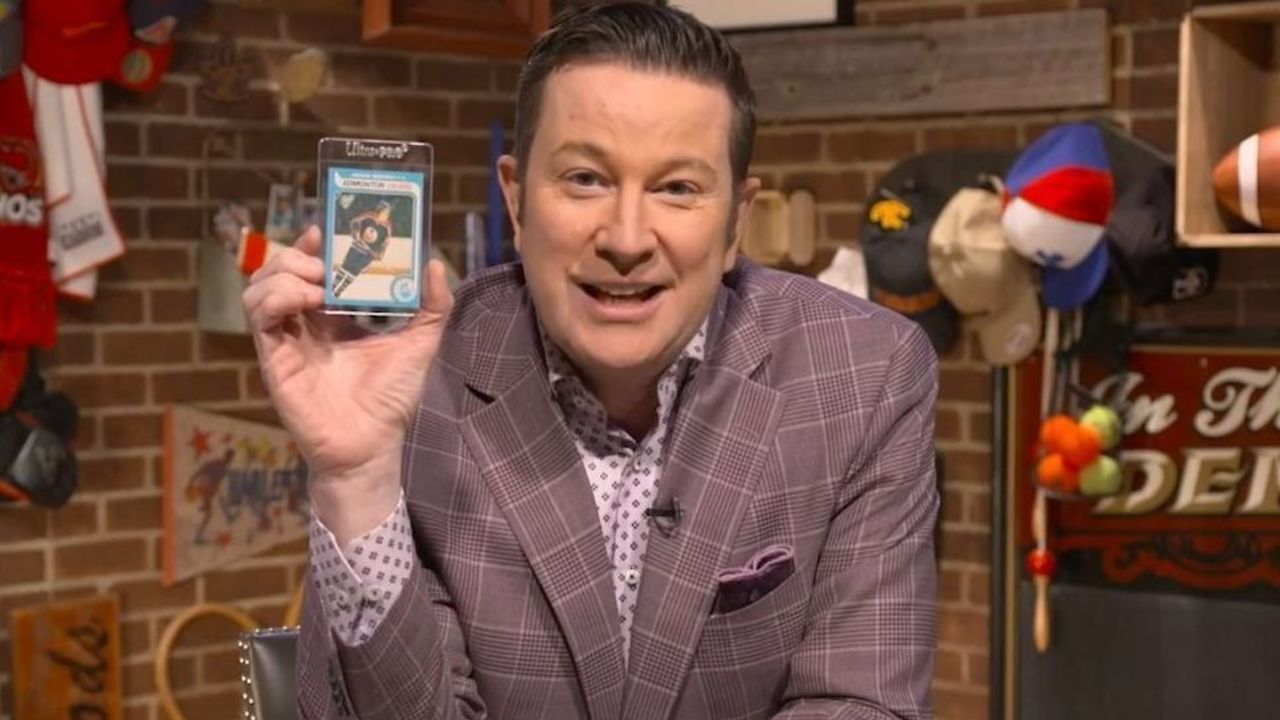 While there's no silver lining to the COVID-19 pandemic, one byproduct of 2020 is the sports card boom. Industry insiders claim there hasn't been this much interest in collecting since its peak in the late 1980s and early '90s. Sports fans from Reid's generation are now nostalgic adults with disposable income, impressionable children, and messy closets that hold troves of old cards.
This perfect storm has led to massive growth in all card categories, including hockey. "It's exploded, I think, is how I would put it," said Ryan Cracknell, an editor for Beckett, a media company specializing in sports card coverage.
"When we realized how serious things were with COVID-19, my initial reaction was, 'If it's going to affect the economy, if it's going to affect people's jobs - this is not good.' The first thing people traditionally put on the sidelines are their collectibles, their hobbies," said Chris Carlin, the head of customer experience for Upper Deck. "But, what we found out pretty quickly was that people weren't going on trips, weren't going out to dinner. As they were stuck at home, they were looking for hobbies, ways to pass the time."
Chris Callahan, the director of marketing for auction house PWCC Marketplace, concurs: "This is the best spot the industry has been in many, many years. The interest has been amazing, the price appreciation has been amazing. The types of collectors or investors that have entered into the market are really impressive, from serious money injected to fairly big celebrities that have gotten involved. There's a lot of momentum right now."
The ultimate sign of the times? In August, Vegas hotshot Dave Oancea sold a 2009 autographed rookie card of Los Angeles Angels superstar Mike Trout for a whopping $3.94 million. The transaction surpassed the $3.12 million benchmark that a 1909 Honus Wagner T206 card established in 2016. (Another Wagner card went for $3.25 million in October.)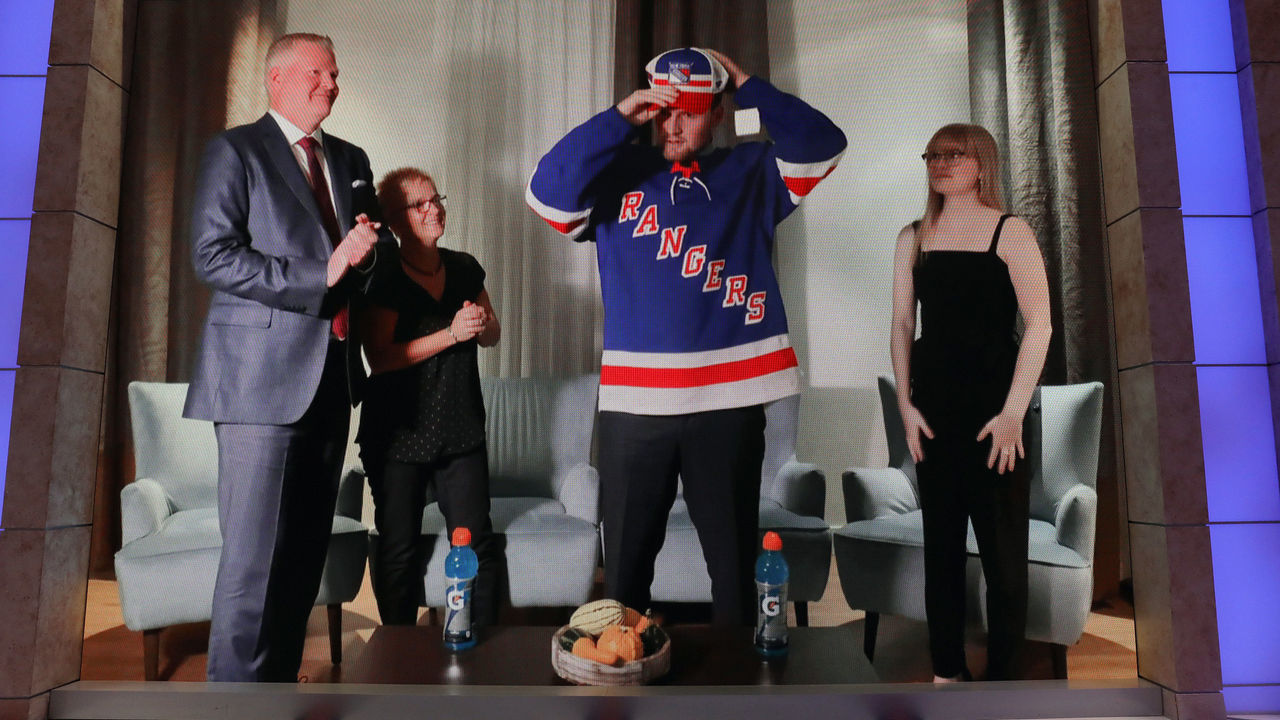 Hockey's flagship set, Upper Deck's Series 1, hit brick-and-mortar and online stores Wednesday. The 2020-21 edition, headlined by the first NHL card for New York Rangers blue-chip prospect Alexis Lafreniere, was eagerly anticipated. Predictably, cases flew off the shelves across North America.
Customers at Breakaway Sports Cards in Hamilton, Ontario, bought an entire Canada Post van's worth of product ahead of the release, co-owner Chuck Durka said. More than 100 people purchased Upper Deck products online while the store itself was nonstop all day with a substantial lineup outside. "We're having trouble staying on top of the orders," Durka said Thursday. "It's just nuts."
On eBay and other digital marketplaces, the Lafreniere "Young Guns" card is already being flipped for upwards of $350. "There hasn't been anybody that's done those kinds of numbers since (Connor) McDavid," Durka said.
Upper Deck, the sole producer of hockey cards thanks to an exclusive multi-year agreement with the NHL and players' association, dropped another set last week through Tim Hortons. The Tim's collection is especially popular among kids because of the price point (one three-card pack sells for $0.99 CAD with the purchase of a beverage) and the allure of pumping some safe fun into a drive-thru order.
"It sounds weird, but I think a lot of credit should go to Tim Hortons for them putting packs back in stores a few years ago," said Reid, who has authored a pair of "Hockey Card Stories" books. "Suddenly, people would randomly buy a pack with their coffee for a buck. That might have reignited the spark in a lot of older collectors and started a spark in a lot of younger collectors."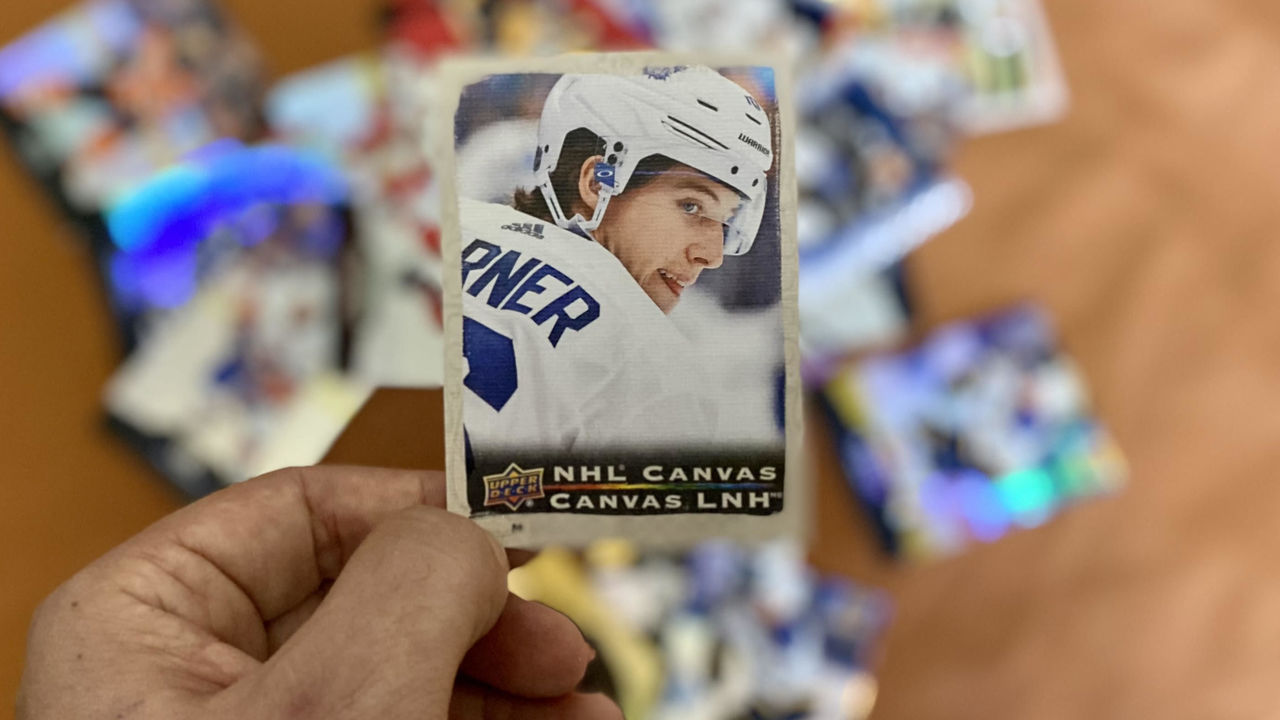 Powering the renaissance is this cross section of several large groups of people - young and old, experienced and inexperienced, casual and hardcore. Within those groups are subgroups of people who either buy sports cards in lieu of lottery tickets or treat collecting cards strictly as a passion project.
"The neat thing about the sports card industry is that it can be used as a tool to make money, but it can also be used as a tool for simply having a hobby," Reid said. "For most people, it's a hybrid of both. Everybody, even the hobbyist, likes to make a buck, right?"
A flurry of popular pack-opening livestreams over the past few years - better known as case or group "breaks" - laid the groundwork for the 2020 boom, said Rey Revereza of Dolly's Sports Cards in Toronto. Zion Williamson's much-hyped NBA debut in January got the ball rolling. The nostalgia-soaked Michael Jordan documentary "The Last Dance" moved the needle again, and the industry has been on a steep incline ever since, with dozens of influential voices, including entrepreneur Gary Vaynerchuk, musician and DJ Steve Aoki, and reality TV's Rob Kardashian, encouraging outsiders to enter the market.
Revereza estimates there's a 65-35 split between investors/flippers and hobbyists among his customer base. He's lost count of the number of young people who've noted their passion for collecting cards can be traced back to watching a single TikTok or YouTube video during the pandemic. "Social media has transformed the way this hobby is perceived," Carlin said.
Investing in sports cards versus company stocks is inherently cooler and more interesting, and the barrier to entry, from an intellectual standpoint, is lower. As Callahan points out, "How much easier is it to follow LeBron James' career, Sidney Crosby's career - whoever it is - versus a Citibank stock?"
Callahan's company, PWCC, has been in business since 1998, but it took until 2019 to introduce a new service: access to a Class 3 bank vault located in its Oregon officers. Collectors can secure and insure cards, which typically aren't covered under homeowner insurance, and receive an appraisal. PWCC customers can also take out a loan against their cards.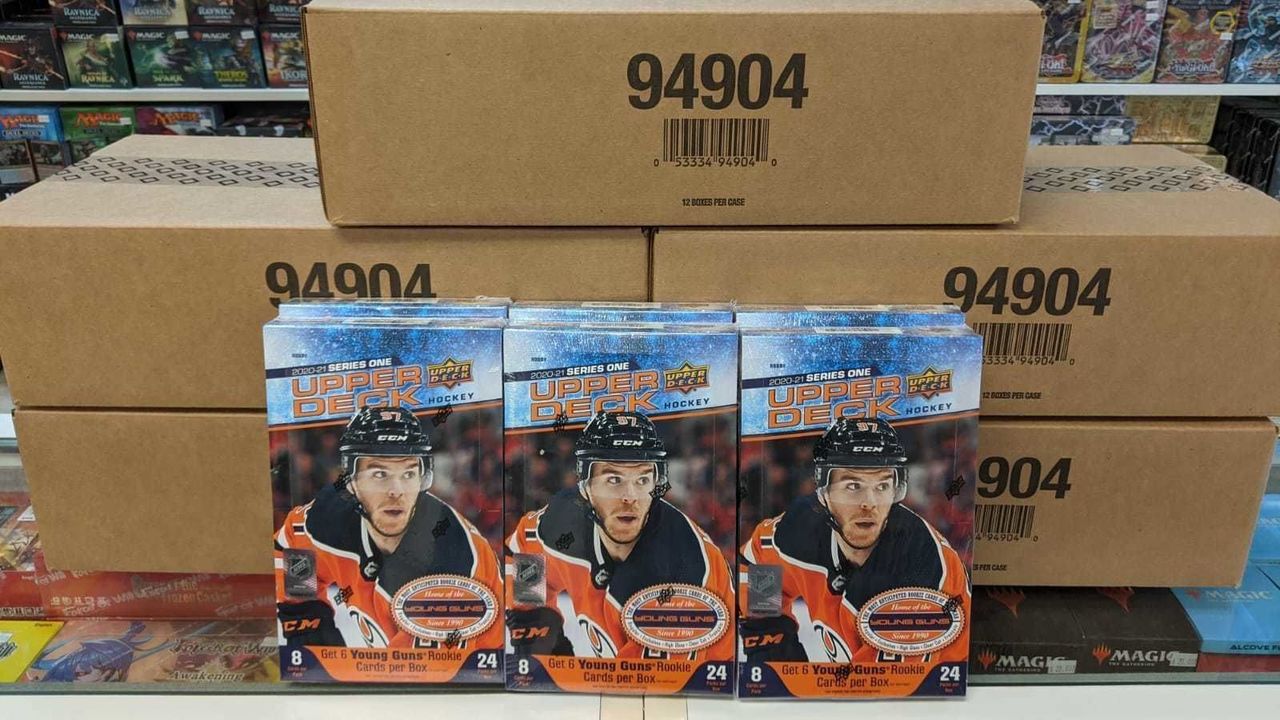 Insiders tend to subscribe to the notion that the value of a sports card is determined by five factors:
Supply and demand (scarcity of the product drives up the price)
Card condition (bends and chips drop a grading)
Brand power (some sets catch on over the years, others don't)
Card style (premium marks, such as a jersey patch, boost appeal)
Name recognition (legendary players like Gretzky and Trout occupy their own stratosphere)
The boom 30 years ago nosedived in the mid-'90s amid labor strife in hockey, baseball, and basketball. Card publishers had flooded the market with so much product that the supply-and-demand ratio was completely out of sync. So far, it appears companies have learned their lessons.
"At the end of the day, we have to make what's responsible for the category," Carlin said. "Otherwise, there's a perception that it's not collectible because there's too much of it and there's just not enough interest in it anymore. You can really do a lot of damage to your brand if you make too much."
Cracknell and Callahan are both bullish on the industry, believing that although booms don't last forever, this is not some one-year fad. "If there were 100 people interested in cards in 2019 and this boom ... grows it to 500, and we're left with half of those new people when the boom is over, we're in a better place than we were a couple of years ago," Callahan said.
As for Reid, no matter his age, there's no denying the dopamine rush associated with ripping open a package of untouched cards.
"With hockey cards, it's kind of like the Mark Messier Lay's potato chips ad: You can't eat just one, you can't have just one," he said.
"It's an easy thing to get hooked on."
John Matisz is theScore's national hockey writer.
Comments
✕
'It's exploded': Why - and how - hockey cards have made a comeback
  Got something to say? Leave a comment below!