With the best-of-three wild-card round set to kick off a most unusual 2020 postseason on Tuesday, Jonah Birenbaum, theScore's senior MLB writer, takes a look at the Game 1 matchups and ranks them from least exciting to most:
8. Miami Marlins at Chicago Cubs
TBA vs. RHP Kyle Hendricks, Sept. 30, 2 p.m. ET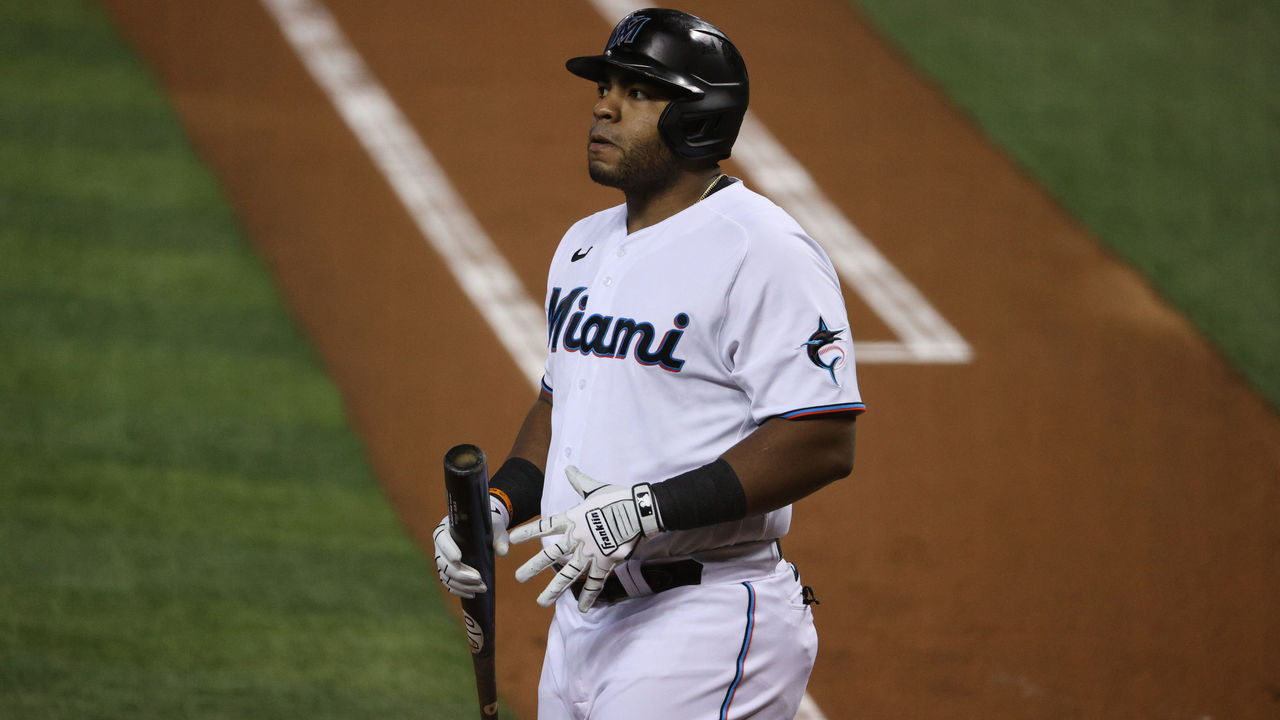 It's simply impossible to get excited about this Marlins team. That Miami managed to sneak into 2020's overly accommodating postseason - snapping a 17-year playoff drought - doesn't change that. This is still a rebuilding club exceedingly light on established talent, and it didn't present much of a problem for good teams this year: The Marlins went 9-14 in 2020 against clubs that finished .500 or better. Watching Kyle Hendricks carve through their hapless lineup, which finished 23rd in the majors in OPS (.703) and 22nd in strikeout rate (24.8%), won't be all that compelling.
7. Milwaukee Brewers at Los Angeles Dodgers
TBA vs. RHP Walker Buehler, Sept. 30, 10 p.m. ET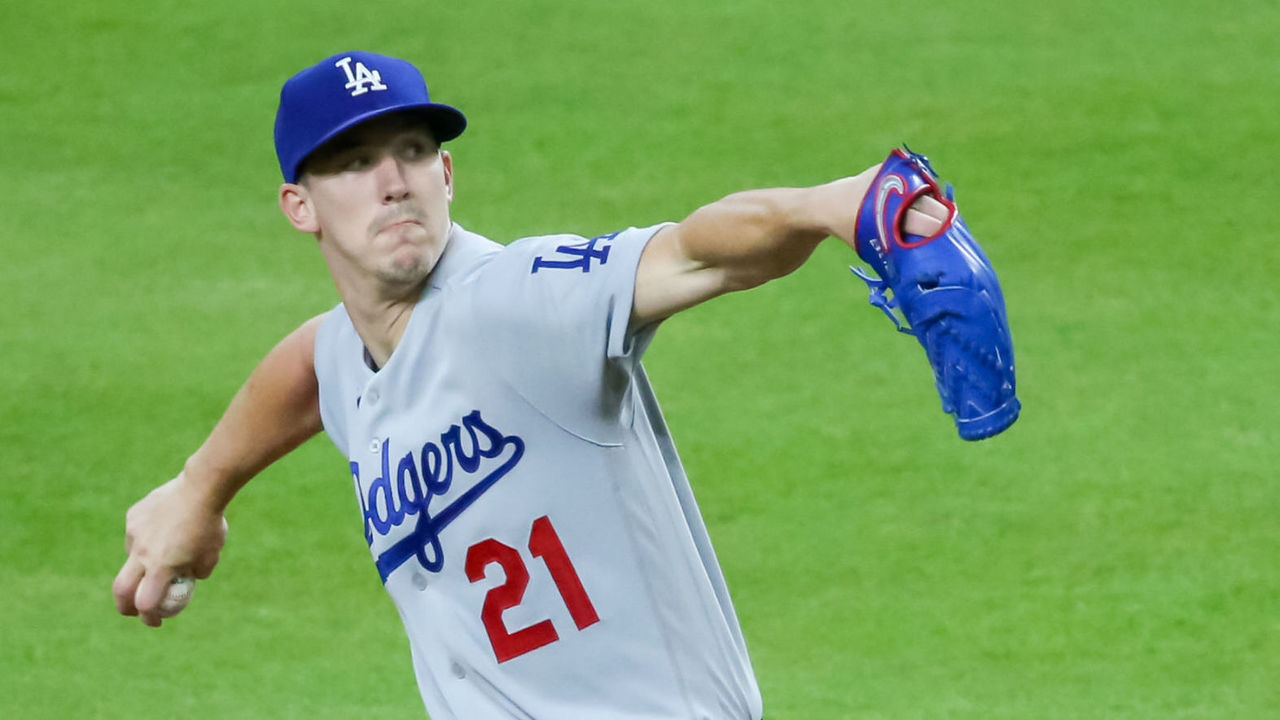 The Dodgers are always entertaining thanks to their bevy of stars, but blowouts get boring fast, and their Game 1 matchup is poised to be a lopsided one with Milwaukee unable to start either of its top two starters opposite Buehler. (Plus, you know, the Brewers are a sub-.500 team.) Corbin Burnes, who should get some down-ballot National League Cy Young votes, is out of commission through at least the wild-card round because of an oblique strain, and Brandon Woodruff, who followed up his breakout 2019 campaign with another superb season, threw 108 pitches over eight innings Saturday.
As such, the Brewers will either throw out some schlub and pray, or they'll try to bullpen their way through it, which doesn't exactly make for the most exciting brand of baseball. Either way, this series opener - pitting the best team in the majors against the National League's worst postseason team, by record - doesn't look like a barn burner.
6. St. Louis Cardinals at San Diego Padres
LHP Kwang Hyun Kim vs. TBA, Sept. 30, 5 p.m. ET
No matter who starts for the Padres in their first postseason game since 2006, be it ailing co-ace Dinelson Lamet or Zach Davies (it seems Mike Clevinger, beset by a biceps injury, is unavailable) their series opener will be a gripping one. Every pitch will be fraught if Lamet starts against the Cardinals, with the Padres holding their breath to see if he aggravates his own troubled biceps. If Davies starts - a clear indication Lamet isn't healthy - Game 1 takes on a heightened significance for the Padres; San Diego would then have to rely on a couple of less-than-ideal starters - scuffling sophomore Chris Paddack and possibly veteran Garrett Richards - to get through the first round, with one of those two potentially starting opposite Jack Flaherty, a Cy Young contender in 2019, in a hypothetical Game 3.
5. Toronto Blue Jays at Tampa Bay Rays
RHP Matt Shoemaker vs. LHP Blake Snell, Sept. 29, 5 p.m. ET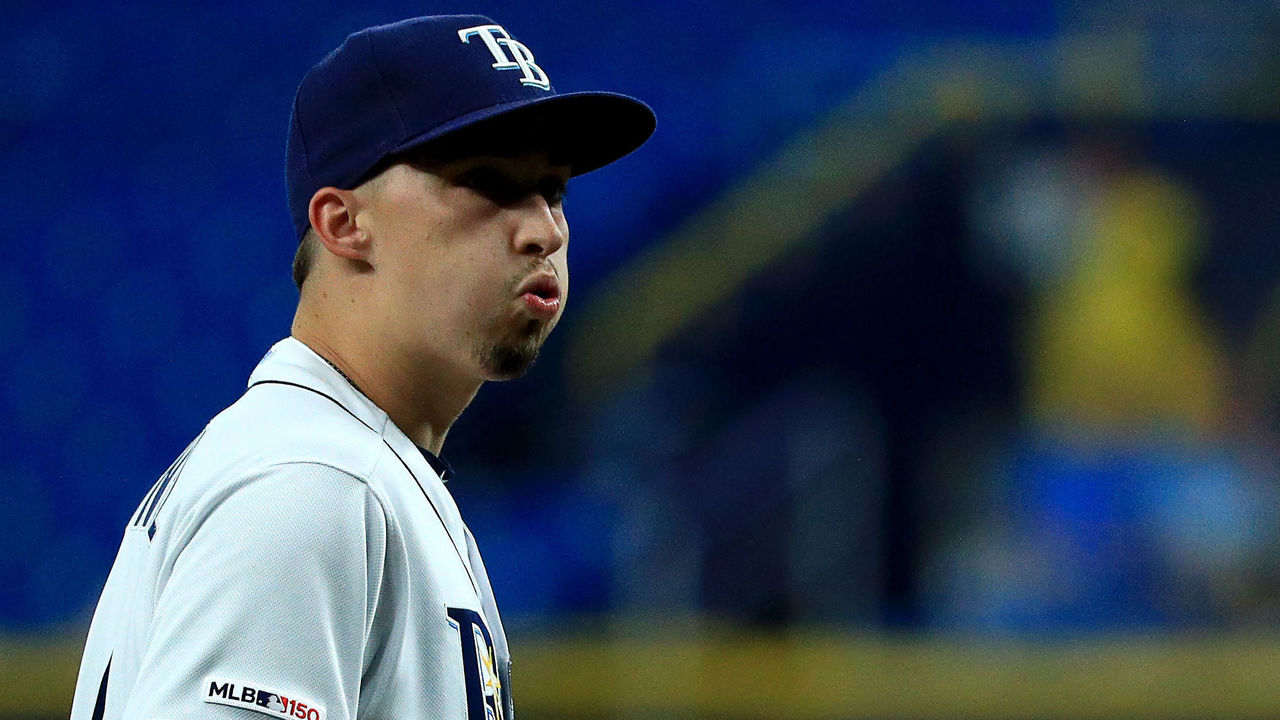 The Rays haven't won a postseason series since 2008. (Winning the wild-card game doesn't count. Sorry.) The Blue Jays haven't been to the postseason since 2016. Both of these clubs are hungry coming into Game 1, and their familiarity with one another adds an extra layer of drama. Toronto and Tampa are the only division rivals squaring off in the wild-card round, and their regular-season series was decidedly even: The Rays won six of 10 games, but the Blue Jays outscored Tampa 48-44. And while the Rays are undoubtedly favored with Snell, one of their co-aces, starting Game 1 opposite Shoemaker, who's pitched just once in the last five weeks, consider this: Toronto went 12-8 against left-handed starters this year, posting the 10th-highest wRC+ in the majors (107) against southpaws. Unlike the other one-versus-eight matchup, there at least seems to be some upset potential here.
4. Chicago White Sox at Oakland Athletics
RHP Lucas Giolito vs. LHP Jesus Luzardo, Sept. 29, 3 p.m. ET
Few teams are as fun to watch as the emergent White Sox, who bashed the bejeesus out of the ball this year. That's especially true when they have Giolito on the mound pitching their first postseason game in over a decade, a Game 1 matchup that will showcase their glut of young talent to a wider audience. The Athletics will counter will a burgeoning star of their own in Luzardo, the 22-year-old rookie who authored a 3.83 ERA over nine starts in 2020 and averaged more than a strikeout per inning. At the risk of being reductive, it should just be a damn good baseball game. Too many first-round matchups pit good teams against mediocre ones, but this series features two high-quality clubs with legitimate World Series aspirations.
3. Houston Astros at Minnesota Twins
RHP Zack Greinke vs. RHP Kenta Maeda, Sept. 29, 2 p.m. ET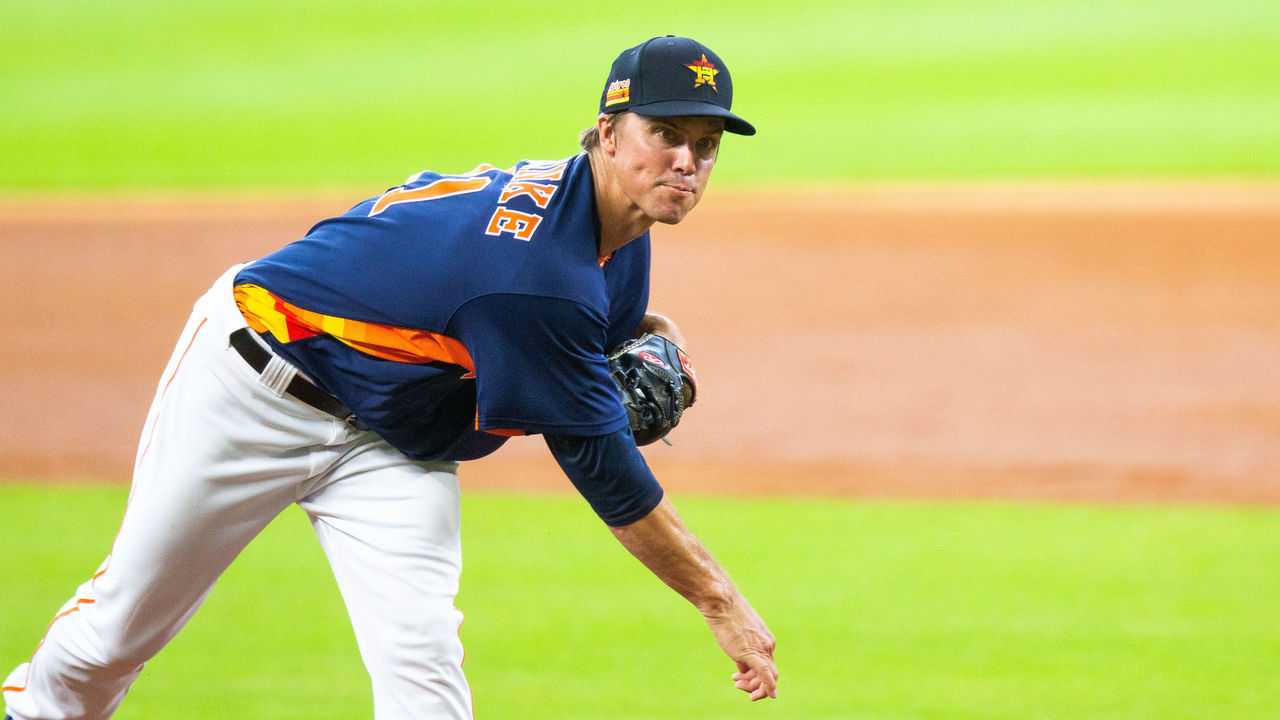 Both of these teams have something to prove this October, and both of these teams will have their respective aces going in Game 1, giving their series opener at Target Field some serious cachet (the afternoon time slot notwithstanding). The embattled Astros, for their part, are trying to shut everybody up and prove their success in recent years was not, in fact, fueled by their sign-stealing operation. Maeda, who posted a career-best 2.70 ERA and led the majors in WHIP (0.75) this year, won't make it easy on them. Meanwhile, the Twins, who have lost 16 consecutive playoff games dating back to 2004, are desperate to show they're not pushovers anymore. Greinke, who managed his lowest fielding independent pitching mark (2.80) since 2015, won't make it easy on them. This should a good one.
2. Cincinnati Reds at Atlanta Braves
RHP Trevor Bauer vs. LHP Max Fried, Sept. 30, noon ET
Not only is the projected pitching matchup a beauty, but Bauer - the National League leader in ERA, WHIP, and shutouts - facing a ridiculously potent Braves offense is going to be excellent theater. There's also a unique power dynamic to this game. While the Reds are the underdogs, it feels like the pressure is on Atlanta heading into Game 1. The Braves are in serious trouble if they drop the series opener with Fried on the mound: Their survival would then hinge not only on rookie Ian Anderson delivering a fine start in Game 2 but on Kyle Wright - who stumbled to a 5.21 ERA in 2020 - outdueling two-time All-Star Sonny Gray in a potential Game 3.
1. New York Yankees at Cleveland Indians
RHP Gerrit Cole vs. RHP Shane Bieber, Sept. 29, 7 p.m. ET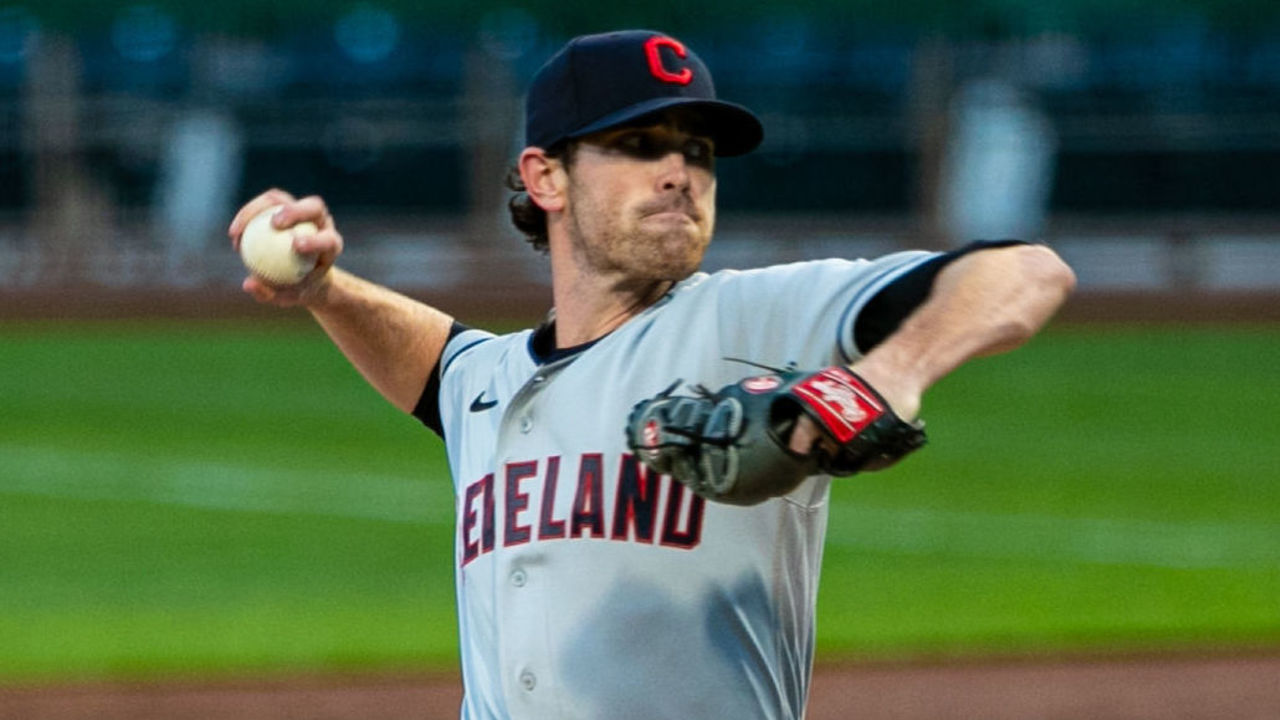 If ever there was a must-see, drop-everything-and-watch Game 1 in the first round of a postseason, it's this one, which offers as tantalizing a pitching matchup as you'll ever see. Cole, who authored a 2.84 ERA in the first year of his record-breaking, $324-million contract with the Yankees, is arguably the American League's top starter. Bieber, who was so dominant in 2020 that he'll likely earn MVP votes, is also arguably the American League's top starter. Were it not for Jacob deGrom's unrelenting brilliance, both pitchers would have a claim to being the best starter in the majors, and this is the first time they're squaring off against one another. This is some Ali-Frazier stuff right here, and while the stakes aren't quite as high, Game 1 at Progressive Field has the makings of an instant classic.
Jonah Birenbaum is theScore's senior MLB writer. He steams a good ham. You can find him on Twitter @birenball.