Nothing can dampen the never-ending nature of transfer talk. Here's a look at the wild rumors making the rounds this week.
PSG, Juventus alerted to Griezmann garage sale
"It's difficult to put him on without destabilizing the team," Barcelona boss Quique Setien said after Antoine Griezmann's contemptuous added-time introduction against former side Atletico Madrid ruffled feathers.
It's easy to see why Griezmann has become persona non grata. The €120-million summer signing has one more league goal (eight) than midfielder Arturo Vidal despite playing 1,000 minutes more than the Chilean, and with Ansu Fati now ahead of Griezmann in the pecking order, transfer alarms are ringing.
Sport reckons Paris Saint-Germain are keen to help balance Barcelona's books with a move for Griezmann - because of course they are - and RMC Sport alleges the Frenchman has been offered to Juventus as the Catalans consider Douglas Costa or Adrien Rabiot as swap options.
Continental colossuses thirsty for Milik man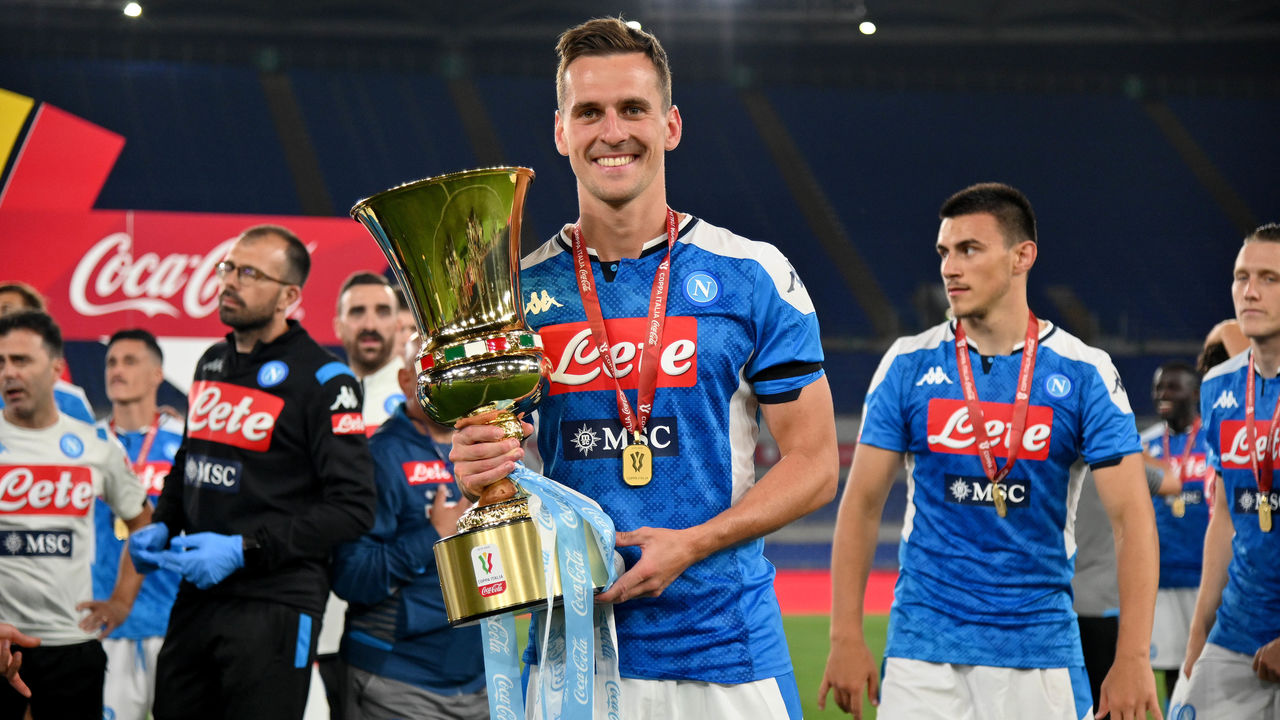 With Spanish reports claiming Edinson Cavani is off to Roma after Atletico Madrid failed to meet the Uruguayan free agent's wage requests, Los Colchoneros have instead shifted their focus to Napoli's Arkadiusz Milik.
Not so fast, say Juventus. According to Goal's Romeo Agresti, Milik - who is entering the final year of his deal and is also on Tottenham Hotspur's radar - has demanded Napoli entertain Juve's advances.
But wait, there's more. Atletico might tempt Napoli with a barter for Arsenal target Thomas Partey, while Juve's offer of on-loan defender Cristian Romero was rejected, with Napoli eager instead to discuss the availability of Luca Pellegrini or Adrien Rabiot. This is all getting a bit silly.
Napoli raid Lille's cupboards for reinforcements
Milik's impending exit will leave a sizeable void in Gennaro Gattuso's attack, and Napoli will look to fill it with Lille striker Victor Osimhen. According to The Guardian's Fabrizio Romano, the relevant parties are in advanced talks.
Napoli's fascination with Lille players doesn't end there. Get News French Football (great name) suggests the Italians will bid more than €100 million for both Osimhen and in-demand Brazilian center-back Gabriel Magalhaes, who has been linked with Chelsea and Everton this summer.
Broke Schalke will take pennies for McKennie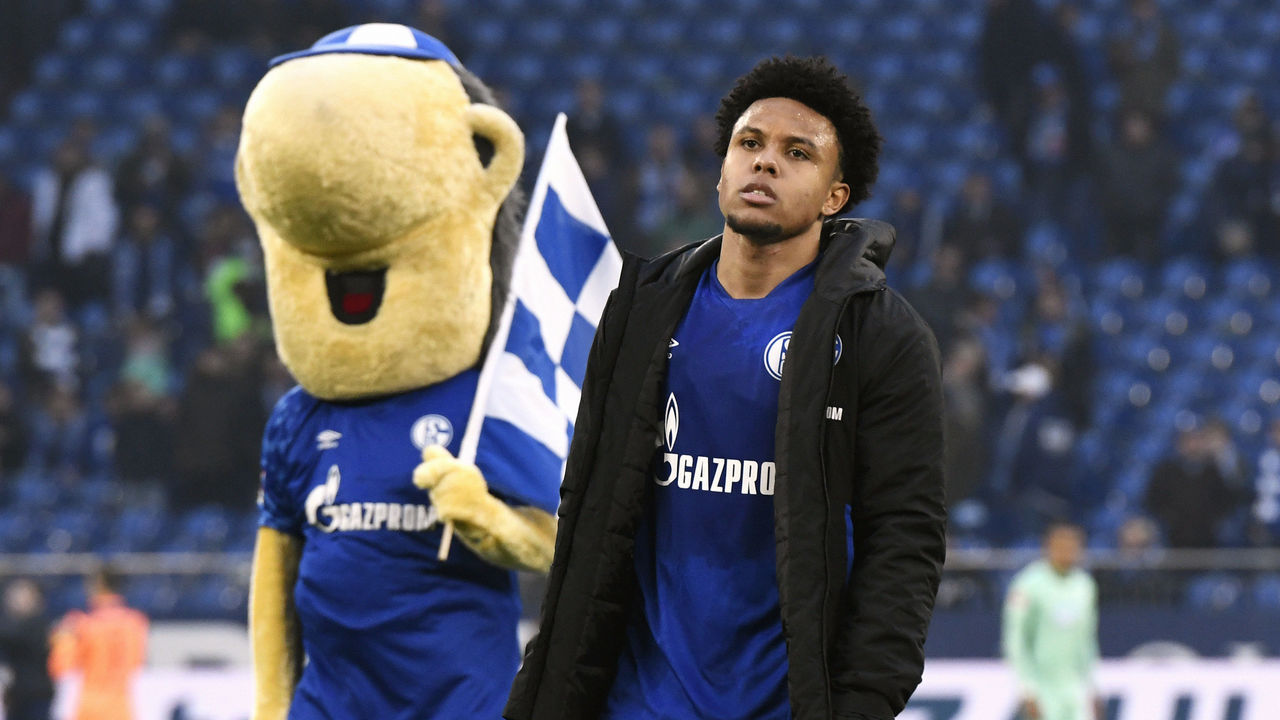 Shifting the focus to Germany, nouveau riche Hertha Berlin have spared little in recent recruitments for Matheus Cunha, Krzysztof Piatek, Santiago Ascacibar, and Lucas Tousart. Schalke's Weston McKennie could be next.
According to German outlet Sport1, Hertha financier Lars Windhorst is tabling another €150 million for transfers, €25 million of which would go toward a move for 21-year-old USMNT star McKennie. Schalke could use the coin after admitting earlier in the week that the club is in financial ruin.
Almiron's agent manufactures Atletico interest
Creating transfer speculation from nothing is the hallmark of a decent football agent. Want to pad the pockets of you and your client? Fabricate a story. Still, you can't slap a bow on a pig and sell it at a cattle auction.
That brings us to Newcastle United's Miguel Almiron. His agent, Daniel Campos, told a Paraguayan radio station about informal discussions with Atletico Madrid. Campos said that Almiron's release clause is high, but his client fits Diego Simeone's system perfectly. You sure about that, bud?
Barkley reunion on Moyes' radar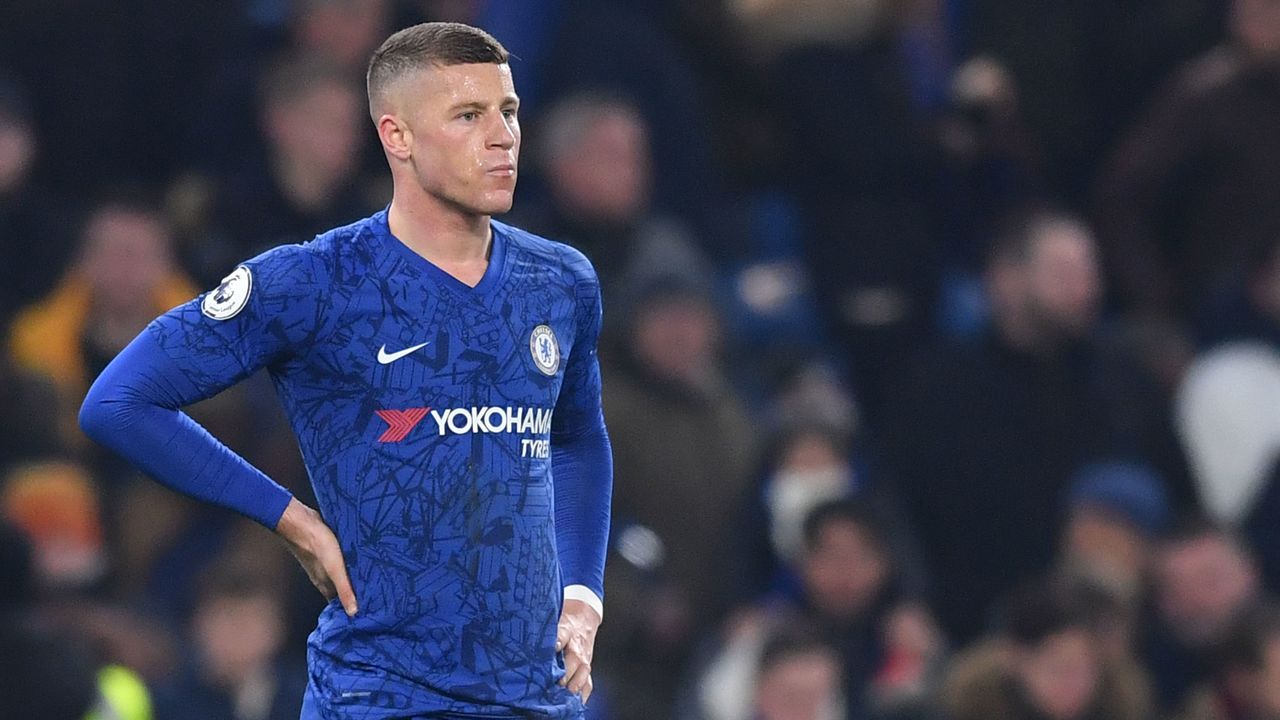 Thanks to Aston Villa and Bournemouth's inability to complete 90 minutes sans tragedy, West Ham United look set to secure safety. If David Moyes has his way, the Irons' second top-tier term on the spin will involve Ross Barkley.
According to the Mirror, Moyes wants to reunite with former Everton pupil Barkley, hoping that the current fringe first-teamer at Chelsea will prioritize opportunities to play over success in an attempt to catch England coach Gareth Southgate's eye ahead of next summer's European Championships.
Sevilla offer salvation for calamitous 'keeper Kepa
In other Chelsea news, Sevilla could offer Spanish shot-stopper Kepa Arrizabalaga a lifeline amid a mercurial season in England. There's a catch: Kepa's £150,000-a-week wages are a bit rich for Sevilla's tastes.
The Sun report that Sevilla are keen to take the £72-million signing on loan. Perhaps they've not seen Kepa play. Either way, Chelsea traditionally require teams to pay 100% of a loanee's wages, which Sevilla are hesitant to do in this case. Can't blame them.
Bits and bobs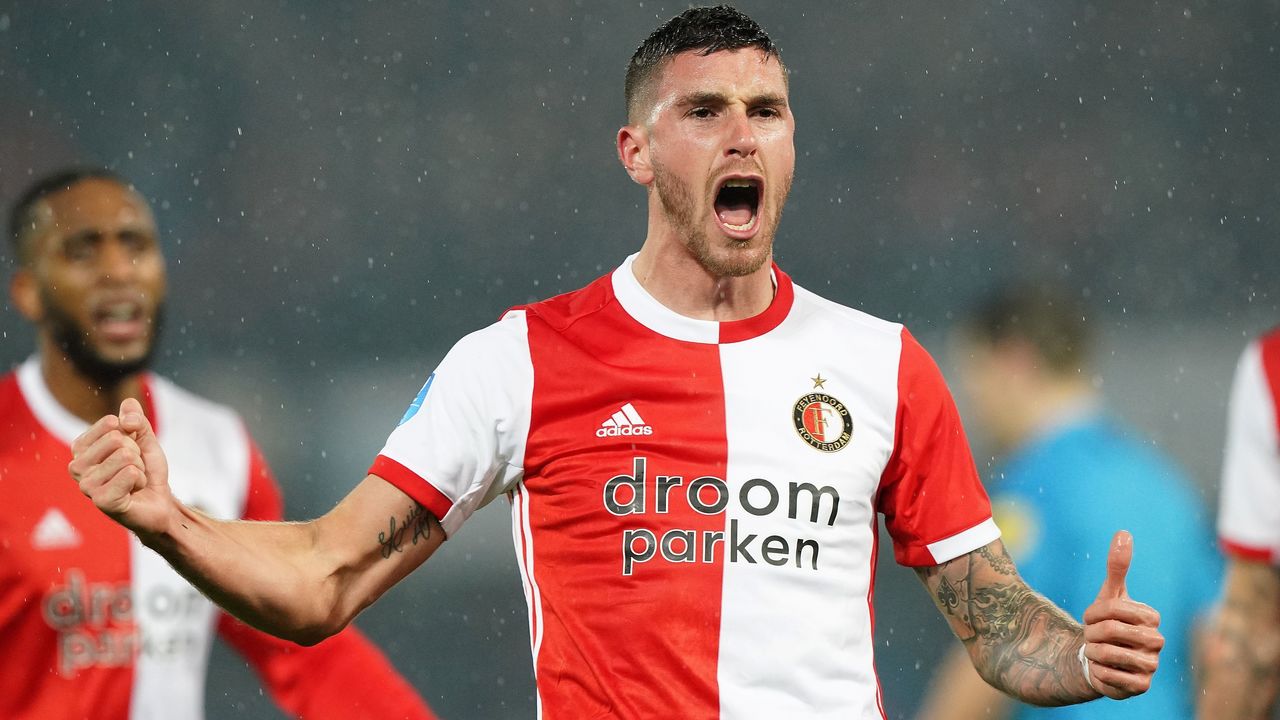 Center-backs are in high demand in Spain. Sevilla are close to securing a move for Feyenoord defender Marcos Senesi, while Valencia could address their needs with a cut-rate loan for Manchester United's Eric Bailly. Barcelona are also monitoring Manchester City stud Eric Garcia as the La Masia product enters the final year of his deal.
In Italy, Inter Milan boss Antonio Conte's obsession with Premier League reclamation projects continues with interest in Chelsea left-back Emerson. David Alaba's name has also popped up. Apples and oranges. Elsewhere, Lazio hope a €5.5-million bid will be enough to pry Newcastle loanee Danny Rose from Tottenham's clutches.