Takeaways from the NBA's latest pre-bubble roster decisions
Jason Miller / National Basketball Association / Getty Images
After taking stock of the first wave of pre-bubble roster decisions, we're back with some takeaways from the past week, as the 22 teams headed to Orlando faced a July 1 deadline to set their rosters.
A reminder: Beyond July 1, teams can still replace players who test positive for the coronavirus and/or who decide not to play. However, if a team's forced to replace a player once the play-in games or playoffs begin, replacements can only have 0-3 years of experience.
Nets lose Chandler, Jordan, possibly Dinwiddie; sign Anderson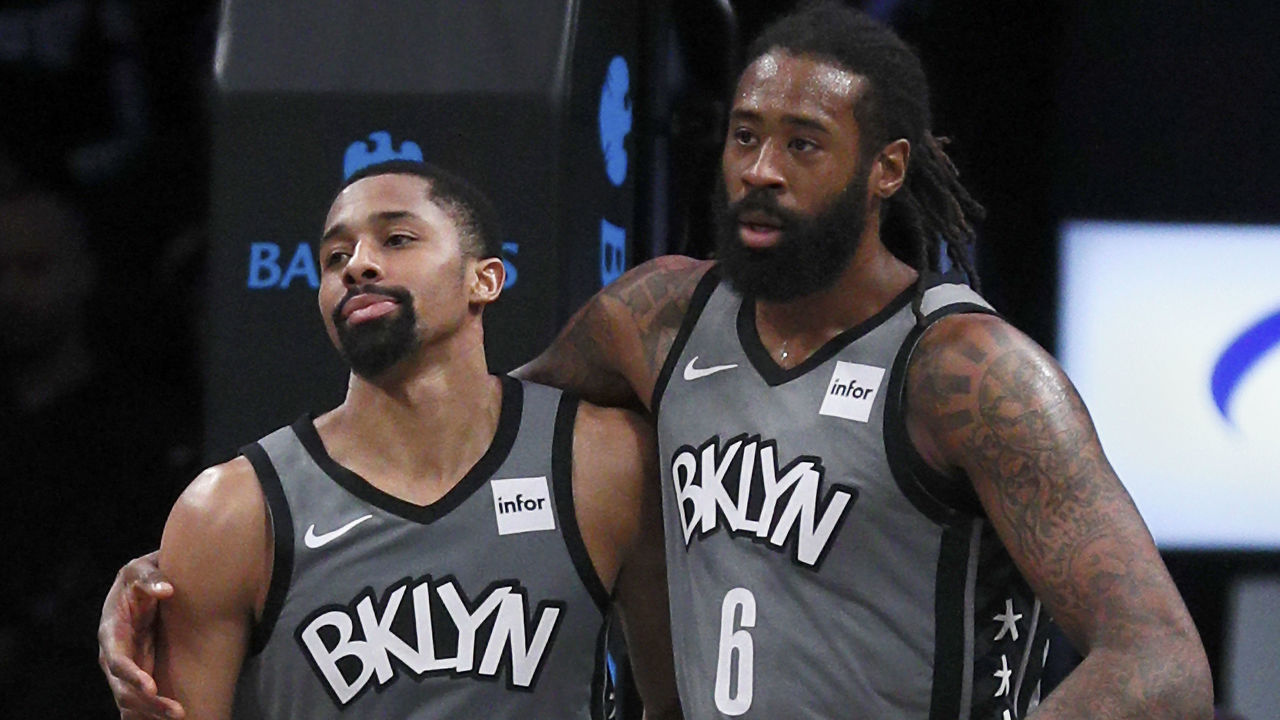 It was exactly a year ago when the Nets were on top of the NBA world after landing a stunning free-agent bonanza. Remember that? Yeah, me neither.
No team in the NBA could've imagined this season playing out the way it has, but it's been a particularly sobering comedown for Brooklyn, which is primed to enter the Disney bubble with a crew that would body-shame a skeleton. Kyrie Irving and Kevin Durant were already out, and now Wilson Chandler's opted out for family reasons, and DeAndre Jordan and Spencer Dinwiddie have COVID-19.
Jordan already announced he'll skip the remainder of the season due to his diagnosis, while Dinwiddie is still mulling things over. If any NBA player seems inclined to seriously consider the financial ramifications of sitting out, it's probably the market-obsessed guy who tried to turn himself into a cryptocurrency investment vehicle. But on top of the coronavirus symptoms he's dealing with, Dinwiddie will surely think long and hard about whether it's worth jeopardizing his future earning potential to go and play for an already decimated 30-34 squad whose best-case scenario is a first-round exit.
If he does ultimately opt out, Brooklyn will be at real risk of falling out of the playoff picture entirely, even with a six-game lead on Washington heading into the restart. Remember, the Wizards only need to get within four games to force a play-in, and while the Nets have one of the softer remaining schedules, there's a good chance they'll be underdogs throughout given all their absences.
After a rough start to the year, Jordan was actually quite effective in his role as a rim-runner and deep-drop defender in the second half of the season, and without him the Nets have virtually no center depth behind Jarrett Allen. (Nicolas Claxton, a rookie who played 187 minutes this season, looks like their best bet.) Chandler is no great shakes at this point in his career, but he filled a specific need for a team that's light on power forwards and has few options for defending 3/4 types (a role in which Taurean Prince struggled all season). Scratch Dinwiddie and the Nets lose their best remaining scorer, as well.
Maybe signing Justin Anderson, who played three games for the Nets this season in between an excellent G League campaign, can give them a small boost on the wing. But there just isn't a lot left here. As fond as I am of Allen and Caris LeVert (who might average 35 a game out of sheer necessity), this looks like a team that could struggle to win a game in Orlando. Even absent Davis Bertans, it's not hard to see the Wizards beating them twice in a row in the play-in to earn the No. 8 seed.
The bigger question might be whether this is the start of a mass exodus, as the remaining Nets players realize they have increasingly little to play for.
Lakers sign JR Smith, Howard undecided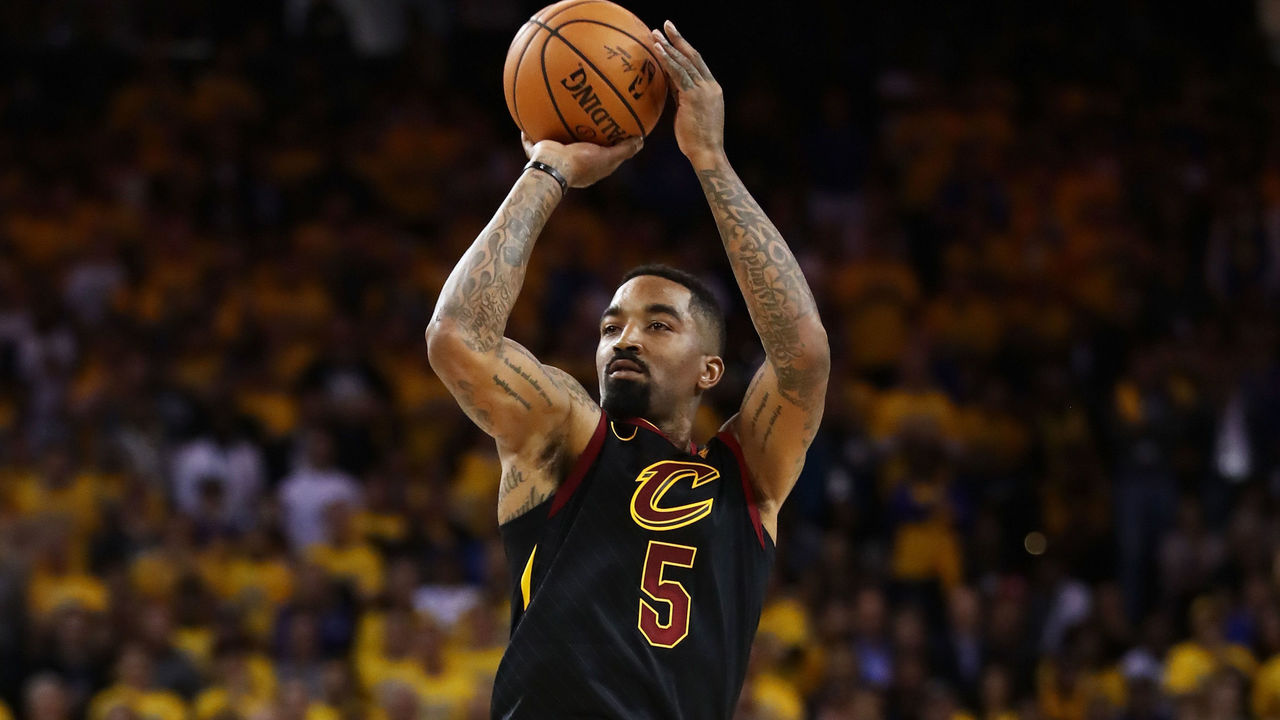 If Dwight Howard elects not to play, the Lakers' defense will be dealt another blow after already losing Avery Bradley's 3-and-D presence.
Howard wasn't going to eat as many crunch-time minutes as Bradley, but his consistency was a pleasant surprise this season. Whether it was as a dependable rebounder and rim protector as the lone big man on the court, or as part of a fearsome frontcourt duo with Anthony Davis, Howard's presence gave the Lakers more defensive depth and versatility than anyone envisioned.
JaVale McGee can fill some of those two-bigs minutes with Davis, and the Lakers are still a title threat without Howard, but losing a starter and a key reserve could be devastating given how tiny the margins for error are at the championship level, and how evenly matched the Lakers and Clippers are in the West.
As for the Smith signing, it's tough to find much hope here unless you're simply searching for comedy.
JR's antics shouldn't distract from the fact he was one of the best shooters of his generation, but he's also been out of the league for 20 months and was a 31 percent 3-point shooter the last time we saw him (early in the 2018-19 season). Could he string together a few games, or a hot streak here and there? Absolutely. Can he provide overall positive value over the course of two-plus months? Highly unlikely.
Two years ago, after a Finals sweep at the hands of the mighty Warriors that included Smith's unforgettable Game 1 gaffe, LeBron spoke of the need to surround himself with more basketball IQ. Now, JR Smith is replacing Avery Bradley on a James-led contender. It reeks of desperation, but you can't blame the Lakers for doing it. They've taken a hit while rival contenders like the Clippers and Bucks so far haven't.
Clippers sign Joakim Noah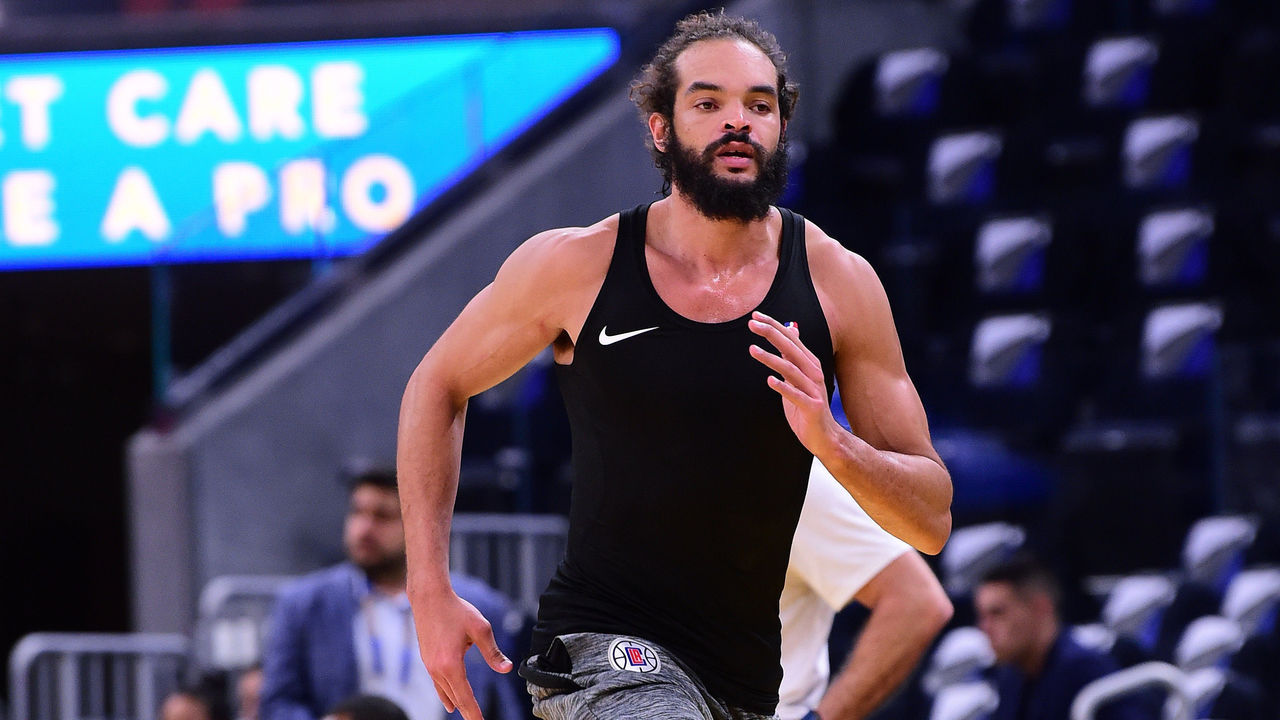 This one's been in the works for a while. The Clippers inked Noah to a 10-day contract in March, shortly after his 35th birthday, but the season was suspended before he could step on the floor. Now they signed him for the remainder of the season.
The match made sense then and it makes sense now, even if we don't quite know what Noah will look like after being out of the league for about 15 months. All season, the Clippers' biggest soft spot has been their interior defense. Ivica Zubac is a strong rim protector, but he can struggle to defend in space and doesn't appear to have Doc Rivers' trust. Montrezl Harrell is a center on offense but is severely undersized for that position at the defensive end. Noah, the NBA's Defensive Player of the Year six years ago, should be able to help shore up the back line.
After knee and shoulder injuries curtailed his prime and his Knicks tenure flopped spectacularly, it seemed like Noah's career was over. He spent a year in NBA exile, but then latched on with the Grizzlies last season and was legitimately good in his 42-game stint, to the point that it was surprising to see him go unsigned in the offseason. He averaged 7.1 points, 5.7 rebounds, and 2.1 assists on 57.1% true shooting in 16.5 minutes per game, and Memphis was 7.4 points per 100 possessions better with him on the floor than off. Can he approximate that production after spending another year in the wind?
The Clippers will likely deploy Noah situationally and sparingly, but there are matchups in which they should be able to make good use of him (the Lakers and Nuggets come to mind). He's still huge, still has tremendous basketball IQ, and was moving pretty well the last time we saw him. Provided he hasn't lost a step since then, Noah might prove to be one of the most significant additions of the signing window.
Mavs lose Cauley-Stein, sign Burke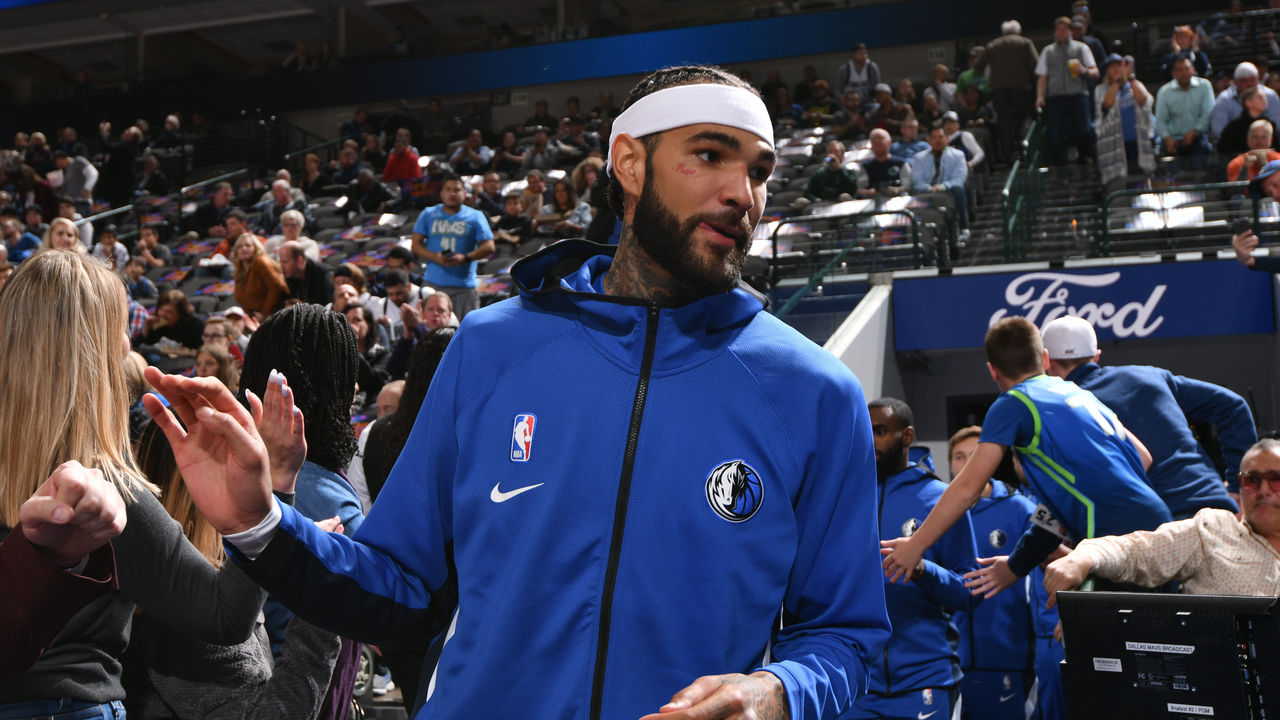 Willie Cauley-Stein gave the Mavs some solid minutes after coming to Dallas in a January trade, but won't be in Orlando due to the fact he's expecting a child in July. The team's already without big man Dwight Powell, who suffered a torn Achilles in January, as well.
That seemingly means more responsibility will fall on Kristaps Porzingis' shoulders, which is concerning given that Porzingis' comeback season - while impressive - has been interrupted by a long layoff just as he was getting his legs back. Maxi Kleber should see an uptick in his minutes, while perhaps even Boban Marjanovic now factors a little heavier into Dallas' plans.
Trey Burke is far from a game-changer, but given how desperate the Mavs are for some depth right now, they weren't going to do much better than adding the former ninth overall pick. Burke can handle the ball and run the offense for brief stints, and has become a pretty solid 3-point shooter. Burke's bigger problems are on the defensive end and in the basketball IQ department, where he won't come close to replacing the missing contributions of injured Jalen Brunson and Courtney Lee.
Thunder convert Dort's contract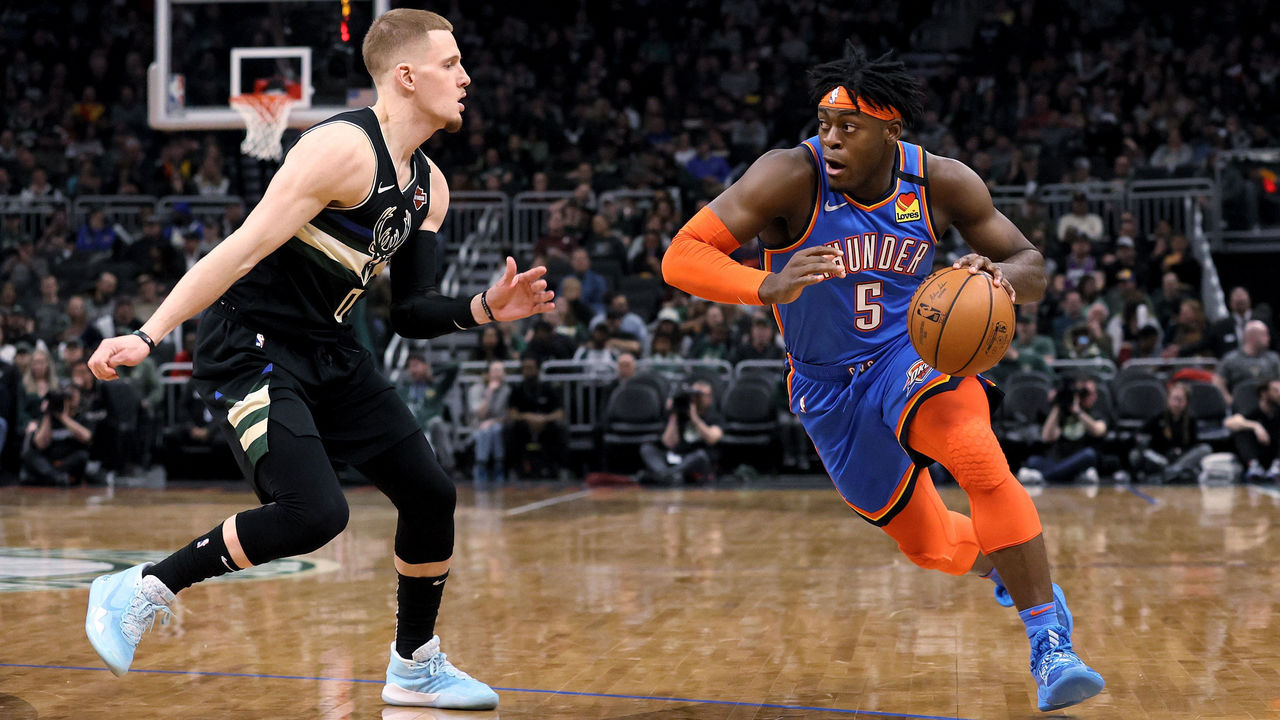 What a year it's been for Luguentz Dort. The undrafted Canadian opened the season on a two-way contract, was a starter on a 40-24 Thunder team by the time the league shut down due to the pandemic, and will now enter the Orlando portion of the campaign on a multi-year contract.
If you didn't watch Dort play this season and are only now stumbling upon his stats page, you might be a little dumbfounded as to why the Thunder were in such a rush to lock up the 21-year-old. Here's the thing: Forget the stats. Dort's a high-energy, defensive menace who's already flashed the type of versatility teams crave in the modern NBA, logging time at four positions in his first 29 games as a pro.
That jives perfectly with the type of roster OKC's built - the team's best lineup this season featured three point guards.
And while Dort's offense is a work in progress, he did manage to shoot 36.5% from deep on one made 3-pointer per game over his final 19 contests.
Put it all together, and while Dort signing a $5.4 million deal that could run through 2023 and includes approximately $2.3 million in guarantees seems like a feel-good story given where he was a year ago, it actually might prove to be a drastic underpay for a youngster with an intriguing ceiling.
Suns sign Cameron Payne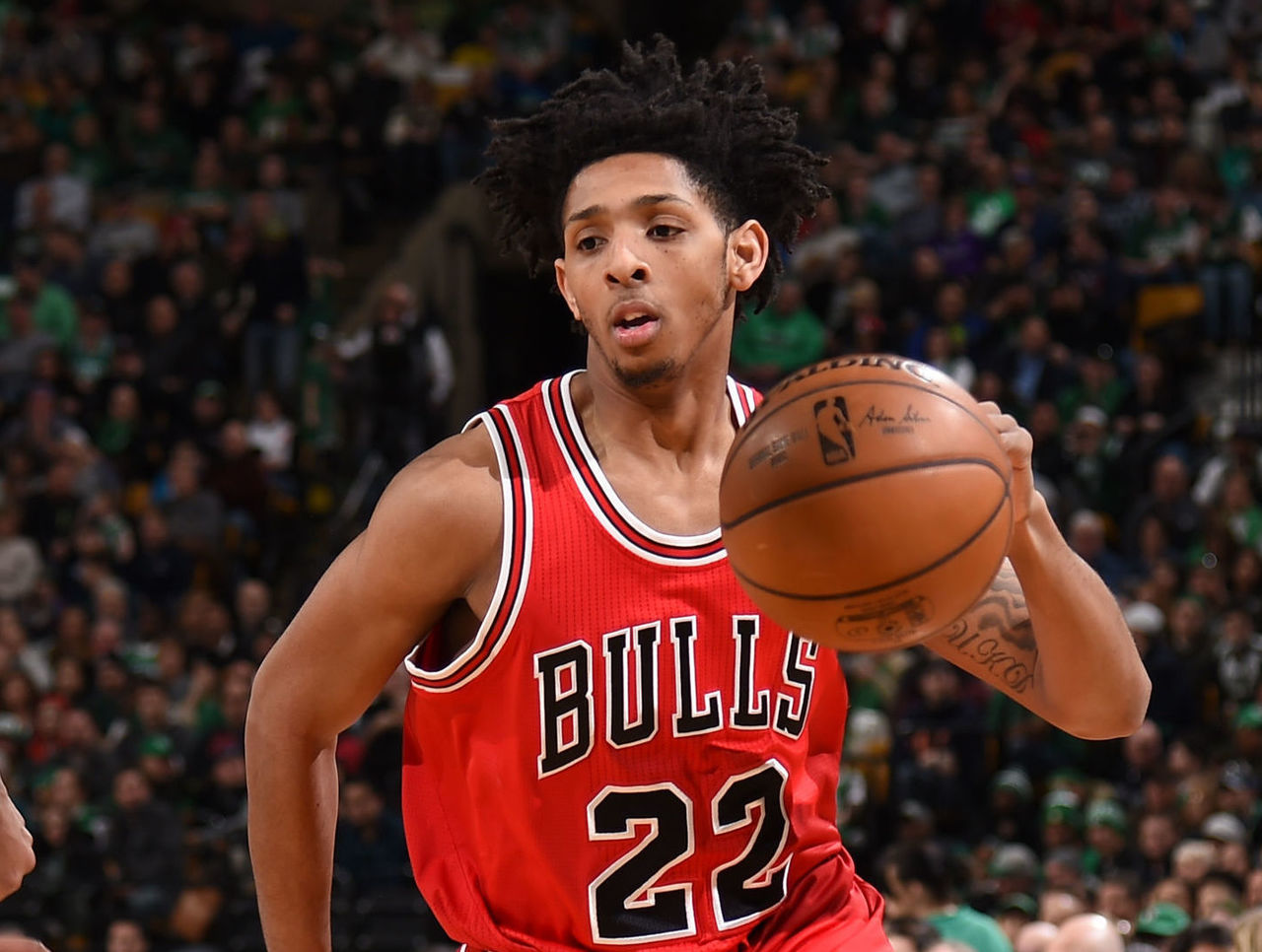 Payne's averaged six points and 2.5 assists over parts of four seasons with Chicago, Oklahoma City, and Cleveland. He's generally been a net negative on both ends of the court, has had only one good shooting season, hasn't played NBA ball in 18 months, and his best skill at this point might be that he takes care of the ball fairly well.
To Payne's credit, he averaged 23.2 points, 7.3 assists, 4.7 rebounds, and 2.1 steals in the G League this season, so perhaps his time away from the Association did him well. In any event, it's tough to envision him making much of an impact for a Suns squad that needs to leapfrog four teams and make up at least two games in the standings to qualify for a play-in scenario.
And now, some minor transactions from a couple of non-bubble teams ...
Cavs sign Bell as Zizic departs for Madrid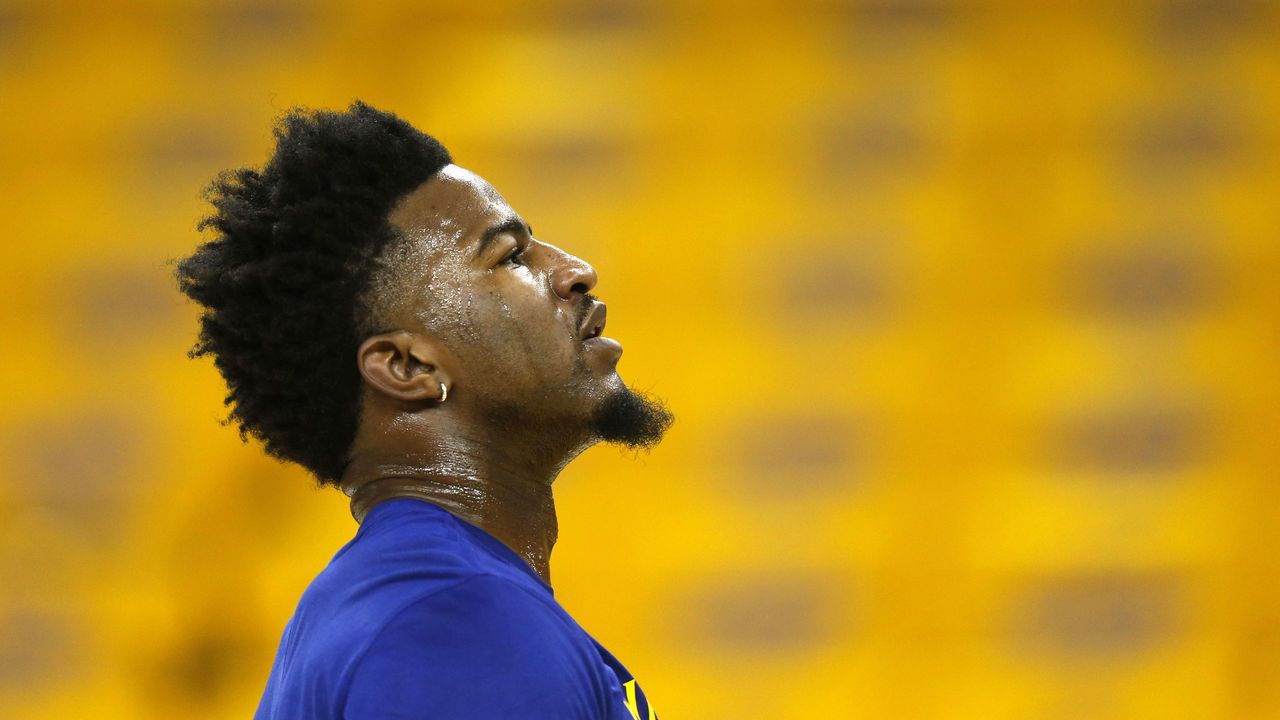 Jordan Bell's "two-year" deal is actually closer to a zero-year deal, as the Cavs are reportedly just paying him out for the remainder of this season and tacking on a non-guaranteed year in 2020-21. He may wind up not playing for the team at all.
But with uncertainty over Andre Drummond's player option, Tristan Thompson's free agency, and the possibility of Kevin Love being traded, there's no harm in the Cavs adding a bit of big-man depth, even on a team that finished the 2019-20 season with maybe the biggest frontcourt logjam in the league. That's especially true given that center Ante Zizic, a first-round pick in 2016 who the Cavs acquired in the Irving trade, is reportedly leaving the NBA to sign with Real Madrid.
The Cavs are planning for the long term and can afford to give Bell a shot. He's shown some flashes since the Warriors drafted him back in 2017, but his development's stalled. He's a player with the skill set of a center but the body of a wing. To an extent, his athleticism can make up for his lack of size at the offensive end, where he can be an effective rim-runner. But it's going to be tough for him to grow into a reliable contributor without honing his ball skills or his defensive instincts.
Knicks waive Trier, sign Pinson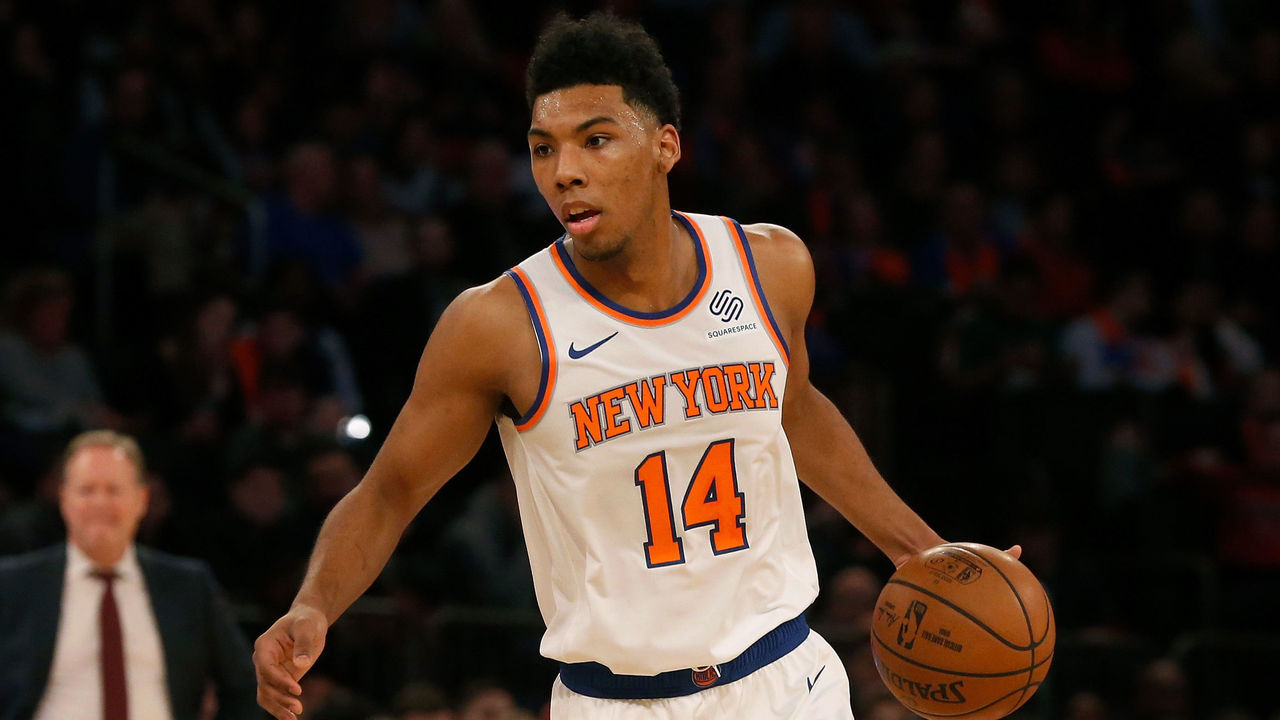 New York's season's already over, but that won't stop the Knicks from making a head-scratching move.
Undrafted Allonzo Trier won over fans as a rookie last season, carrying himself with a level of swagger and fearlessness the MSG faithful adore. He also has some tangible NBA skills and can shoot the ball, whereas ex-Net Theo Pinson has yet to display any kind of staying power.
In fairness to New York's new front office, there is some sense to be found in these minor transactions. Pinson's contract for next season is non-guaranteed, and he could be a trade chip before that October guarantee date kicks in, whereas Trier - whose iso-heavy game and poor decision-making began to overshadow his early success - was set for restricted free agency and a potential $4.5 million qualifying offer that might've scared the Knicks away.
Still, Trier seems like the type of intriguing player a more solid organization will take a flier on this offseason, to see what its development staff can make of him. That the Knicks - who've yet to prove they are that solid organization or that they employ a legitimate development staff - cut him loose shouldn't be an indictment.