Beware of Dayton's short price to win NCAA Tournament
Joe Robbins / Getty Images Sport / Getty
Find line reports, best bets, and subscribe to push notifications in the Betting News section.
If you built a trendy March Madness team from scratch - replete with highlight plays and star power and an offense that analytics love - it'd be hard to do better than this year's Dayton Flyers.
The likely Atlantic 10 champions were once 1000-1 long shots to win the tournament, but they've morphed into contenders behind arguably the country's most exciting scoring attack. Nearly 15% of their 2-point attempts result in dunks, and more than 60% of their shots are assisted. And the team's best player is an unheralded recruit who's turned into a potential lottery pick, and he can rock the rim and shoot from deep.
Imagine a cross between 2013 Florida Gulf Coast and 2018 Villanova, with a better record than either team (26-2) following a 17-game winning streak. Unsurprisingly, bettors are pouncing.
While fellow mid-major San Diego State is ranked higher in the polls, Dayton is the torchbearer for high-upside Cinderellas. The Flyers are among the most popular futures bets at theScore Bet in New Jersey, where they're 12-1 to win it all, tied for the sixth-shortest odds.
Sure, it's easy to like Dayton. But is it really worth such a short price?
First, the good: Obi Toppin is a stud with NBA talent, and he's rightfully on the Wooden Award short list of 20 players released earlier this month. He's the catalyst for the nation's second-most efficient offense that's converting on 62.1% of its 2-pointers - nearly five percentage points higher than the next-best team.
A dominant interior attack is a recipe Gonzaga and Duke rode to last year's Elite Eight, and Villanova turned that strength into titles in 2016 and 2018. And Toppin, whose 69.3% mark on 2-pointers ranks eighth-best nationally, is the type of star who can spearhead a March title run.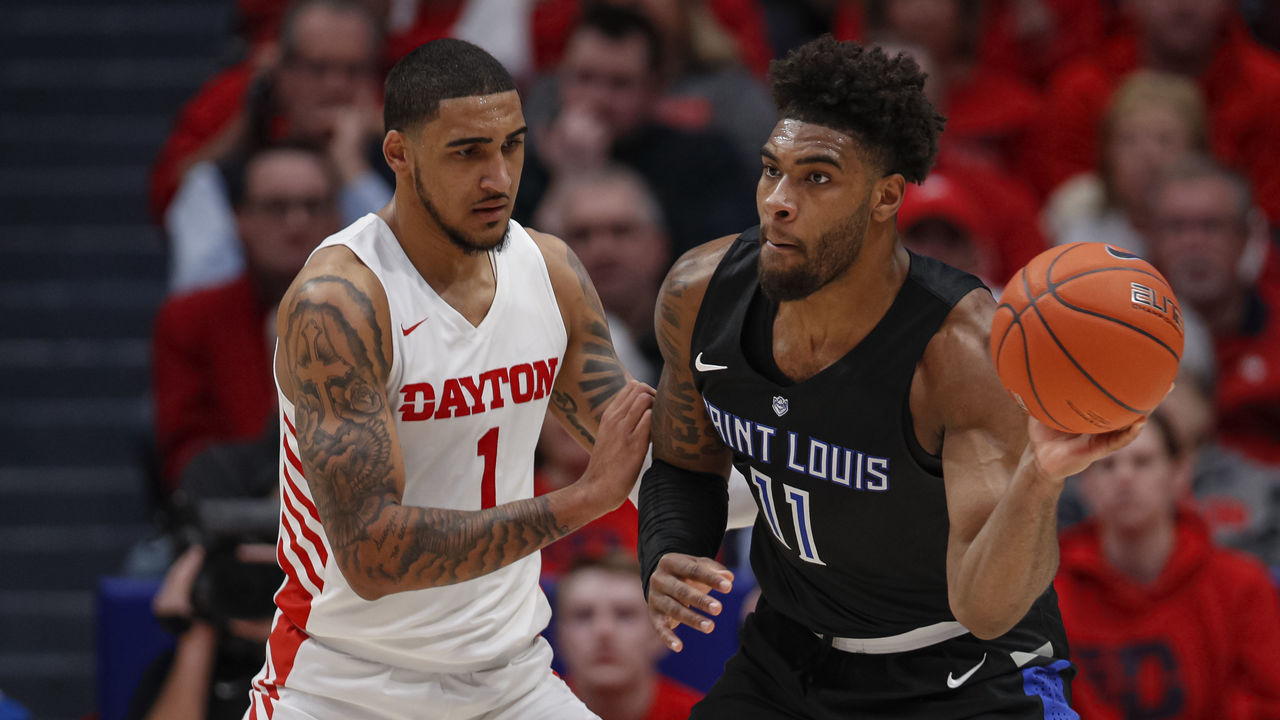 Yet all those teams boasted defenses far superior to Dayton's unit, which ranks 51st in adjusted efficiency through the squad's first 28 games this season. Even without factoring in the strength of the Flyers' opposing offenses - the third-worst of any ranked team - they'd still rank 40th in raw defensive efficiency.
That's essentially a death knell for title chances. In the KenPom era (since 2002), no title team has finished worse than 18th in adjusted defensive efficiency, with the last eight winners all featuring a top-11 defense. Dayton's defense is nowhere close to that.
In fact, past teams with the Flyers' profile - great offense and suspect defense - have consistently disappointed in the NCAA Tournament.
Over the last 15 seasons, 30 teams have entered the tournament with an adjusted offensive efficiency in the top five and an adjusted defensive efficiency outside the top 50. Only one of those squads escaped the Elite Eight, and three times as many underperformed their seed (12 teams) as overperformed it (four). Nine of those 30 teams lost in the first round, and another nine lost in the Round of 32.
All teams of that statistical makeup are grouped in there, including ones seeded far worse than the top three, Dayton's likely position. So here's the full list of top-three seeds that fit the bill over the last 15 years, with efficiency ranks and tournament results:
| YEAR | TEAM (SEED) | OE | DE | RESULT |
| --- | --- | --- | --- | --- |
| 2017 | UCLA (3) | 2 | 78 | Sweet 16 |
| 2015 | Notre Dame (3) | 2 | 110 | Elite Eight |
| 2014 | Michigan (2) | 3 | 82 | Elite Eight |
| 2014 | Creighton (3) | 1 | 101 | Round of 32 |
| 2014 | Duke (3) | 2 | 77 | Round of 64 |
| 2012 | Missouri (2) | 1 | 80 | Round of 64 |
| 2011 | Notre Dame (2) | 3 | 61 | Round of 32 |
| 2010 | Villanova (2) | 5 | 63 | Round of 32 |
| 2006 | Gonzaga (3) | 4 | 174 | Sweet 16 |
| 2005 | Wake Forest (2) | 1 | 90 | Round of 32 |
| 2005 | Gonzaga (3) | 5 | 143 | Round of 32 |
That's an uninspiring list, to say the least. If history is any indicator, Dayton is more likely to lose in the first round than make it to the Final Four - let alone win a championship. Is that worth laying 12-1 odds?
The Flyers' defense has reared its ugly head throughout the year. Of their 26 wins, 10 have come by 10 or fewer points. Further, seven of those victories came when the opponent scored at least 0.99 points per possession. In its only two games against ranked opponents, Dayton allowed 90 points to Kansas and 78 points to Colorado, matchups that were also two of the team's four worst defensive outings of the campaign.
And in a down year for college basketball, the Flyers' sixth-ranked adjusted efficiency margin (+23.44) also isn't all that impressive. That would have ranked 14th last year and no higher than 10th in any season since 2012.
So consider the past before betting on Dayton's future, which is likely to include a defensive test that the Flyers - or any team built like them - simply haven't passed. Even the trendiest of March Madness betting options can't escape that.
C Jackson Cowart is a betting writer for theScore. He's an award-winning journalist with stops at The Charlotte Observer, The San Diego Union-Tribune, The Times Herald-Record, and BetChicago. He's also a proud graduate of UNC-Chapel Hill, and his love of sweet tea is rivaled only by that of a juicy prop bet. Find him on Twitter @CJacksonCowart.
Comments
✕
Beware of Dayton's short price to win NCAA Tournament
  Got something to say? Leave a comment below!