LeBron James' earning power also extends to Instagram.
The Los Angeles Lakers star cashes in $300,850 per sponsored post, making him the highest-earning NBA player on the social media platform, according to a study by OnlineGambling.ca.
Stephen Curry is the second-highest earner at $155,100 per post, followed by retiree Dwyane Wade at $83,600, Russell Westbrook at $79,750, and Kyrie Irving at $74,800.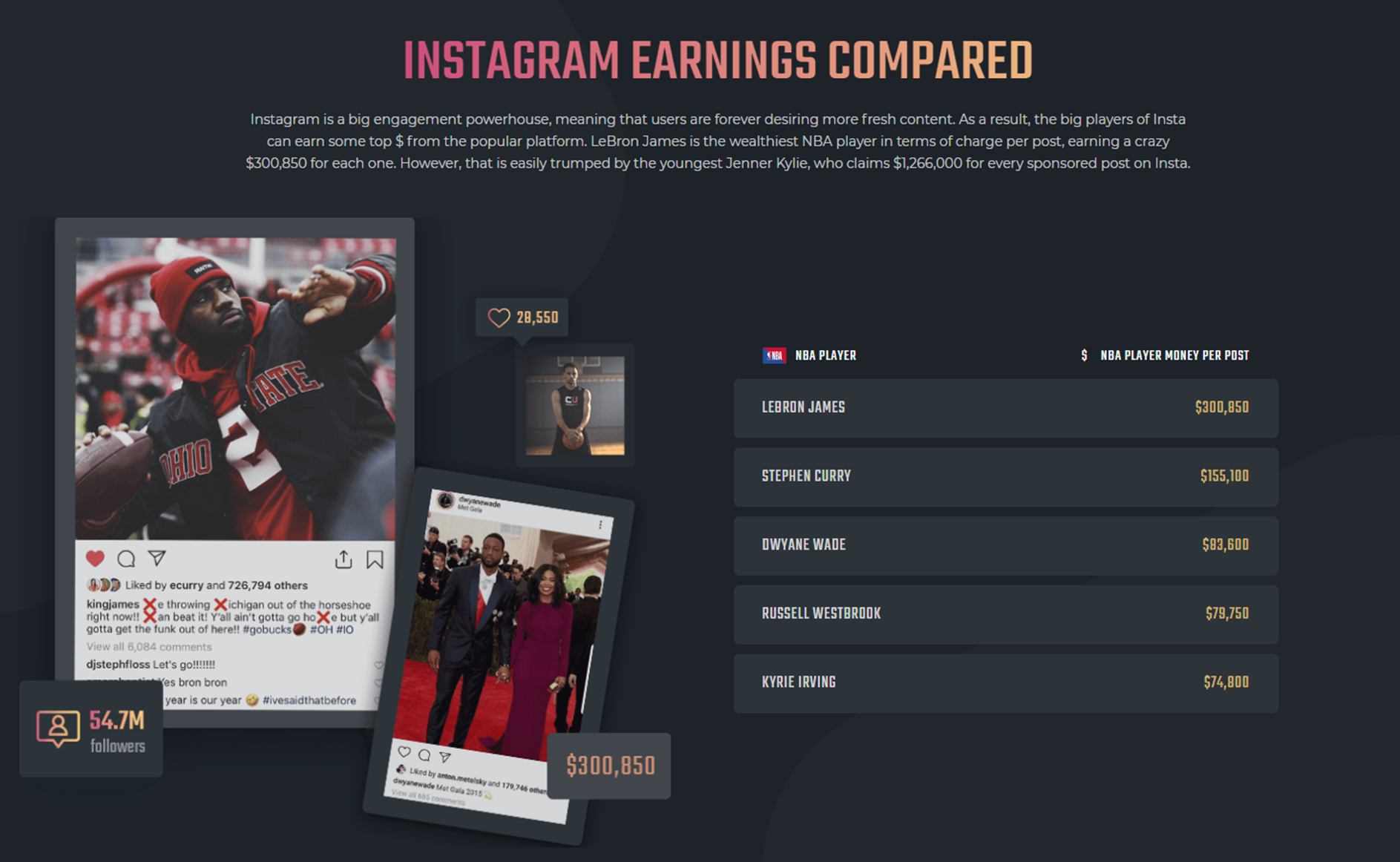 Although James' Instagram income is significantly higher than the rest of the NBA's, it pales in comparison to the platform's top earners like Kylie Jenner and Cristiano Ronaldo, who receive $1,266,000 and $975,000, respectively, per sponsored post.
James' total earnings for the 2019-20 season are an estimated $92.4 million, more than any other active NBA player.