Twitter map shows Bills have most playoff rooting interest across U.S.
The Buffalo Bills are narrow favorites when it comes to rooting interest from fans in this year's NFL playoffs, according to new Twitter data.
Using more than 200,000 geotagged tweets that were gathered in the last week - including those with fan hashtags like #BillsMafia - Sportsinsider.com created a map that shows which team has the most rooting interest in each state. Fans across the United States appear divided, but the Bills are the front-runners with seven states backing them.
The Kansas City Chiefs and New England Patriots are tied for second place with six states apiece.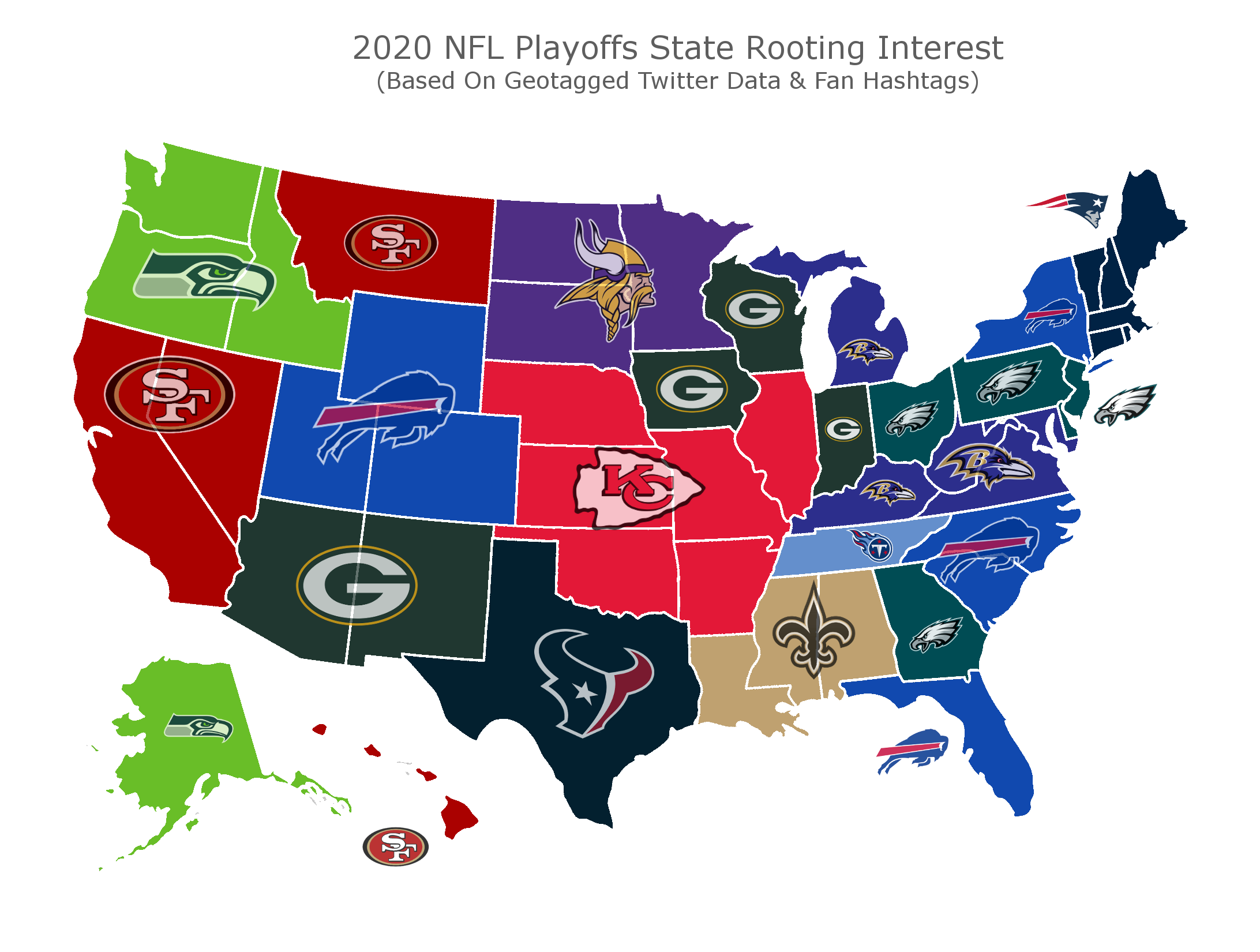 Here's the full breakdown:
Buffalo Bills: 7 states
Kansas City Chiefs: 6 states
New England Patriots: 6 states
Baltimore Ravens: 5 states
Green Bay Packers: 5 states
Philadelphia Eagles: 5 states
Seattle Seahawks: 4 states
San Francisco 49ers: 4 states
Minnesota Vikings: 3 states
New Orleans Saints: 3 states
Tennessee Titans: 1 state
Houston Texans: 1 state