Top 100 NHL players: 40-31
Leading up to the start of the 2019-20 season, theScore will be counting down the top 100 players in the game today, as voted on by our NHL editors. We'll reveal 10 players every day until the top 10 is unveiled Oct. 2.
100-91 | 90-81 | 80-71 | 70-61 | 60-51 | 50-41 | 40-31 | 30-21 | 20-11 | 10-1
40. Artemi Panarin, Rangers
Panarin has never registered less than 74 points in a season over four years in the NHL and he hit a career-high 87 points for the Blue Jackets last season. He was rewarded with a seven-year, $81.5-million contract by the Rangers and, along with rookie Kaapo Kakko, will look to bring some offensive excitement to the Big Apple.
39. Elias Pettersson, Canucks
Pettersson produced nearly a point per game in his impressive rookie campaign, as he claimed the Calder Trophy after overcoming an early-season concussion. The Canucks phenom is a special talent who's only going to get better in the years to come.
38. Kris Letang, Penguins
Letang has been a staple on the Penguins' blue line for over a decade, and the 32-year-old hasn't shown signs of slowing down when he's healthy. The 6-foot rearguard matched his career high with 16 goals in 2018-19 and finished the campaign with 56 points despite being limited to 65 games.
37. Drew Doughty, Kings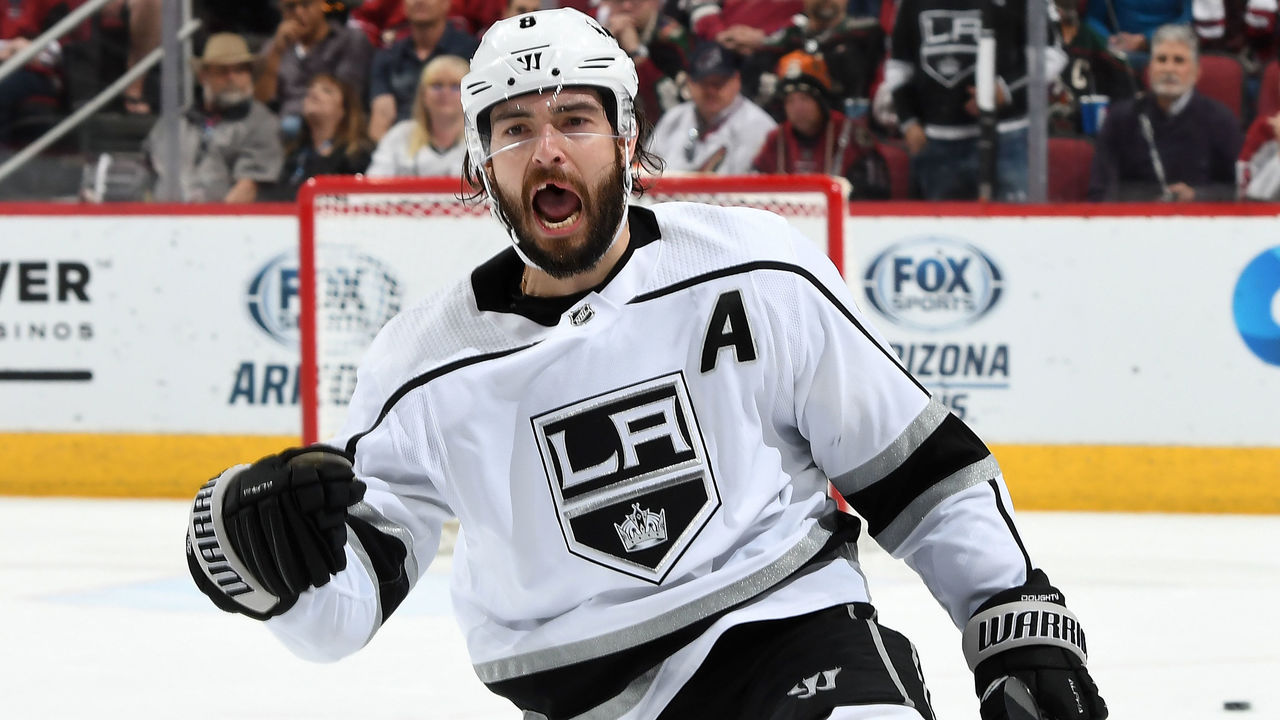 Anyone writing Doughty off after one bad year will likely regret it. The former Norris Trophy winner is feeling extra motivated entering the season, and as one of the NHL's most candid players, he usually means what he says. Doughty is one of the few elite defensemen in the NHL that plays with a legitimate mean streak, making him tough on opposing forwards.
36. John Gibson, Ducks
Last season may have been a down year for the Ducks, but Gibson still performed at a very high level. The 26-year-old managed a 26-22-8 record while Anaheim was just 9-15-2 with Gibson on the bench. The Ducks just didn't have the ability to stay competitive without Gibson between the pipes.
35. Carey Price, Canadiens
Price returned to form in 2018-19 and is still undoubtedly one of the NHL's most dependable goaltenders. The 32-year-old has some miles on him now, but the Canadiens will have nothing to worry about in their crease as long as he occupies it.
34. Jack Eichel, Sabres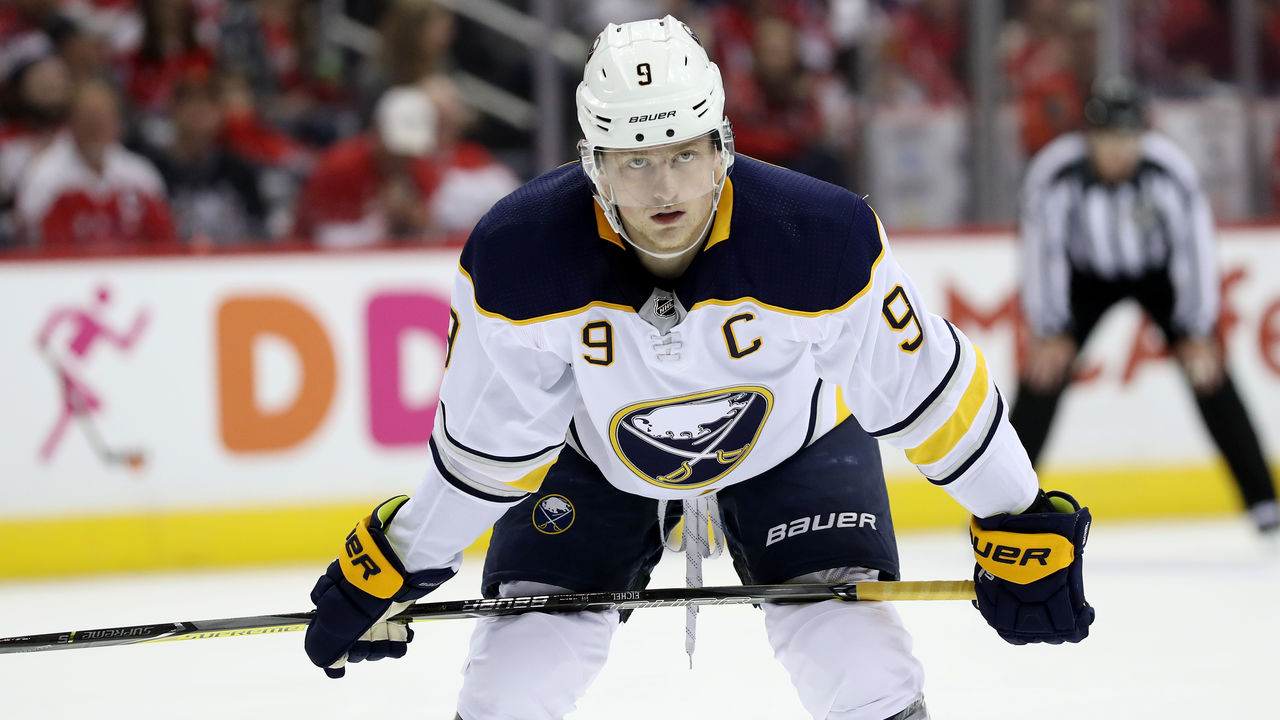 The Sabres franchise talent took a major step forward last season with a career-best 82 points in 77 games. Eichel is an incredible skater who sees the game at an elite level and contributes at an efficient rate. His points-per-game mark of 0.91 ranks 26th in the NHL since his debut in 2015-16.
33. Mark Giordano, Flames
If these rankings were strictly based off last season, Giordano would be much higher. The 35-year-old enjoyed a career year, posting 74 points and ranking third among defensemen with 73 takeaways. A repeat of his Norris Trophy-winning season may be unlikely, but Gio remains an ageless wonder and one of the game's elite blue-liners.
32. David Pastrnak, Bruins
Pasta only appeared in 66 games last season and still managed to collect career highs in goals (38) and points (81). He added another 19 points in the playoffs as the Bruins went all the way to Game 7 of the Stanley Cup Final before falling to St. Louis. At 23 years old, Pastrnak looks primed to explode this upcoming season.
31. Seth Jones, Blue Jackets
One of the most underappreciated defensemen in the league, Jones is responsible in his own end and productive in the offensive zone, making up one half of a promising top pairing for Columbus alongside Zach Werenski.
Comments
✕
Top 100 NHL players: 40-31
  Got something to say? Leave a comment below!