Top 100 NHL players: 80-71
Leading up to the start of the 2019-20 season, theScore will be counting down the top 100 players in the game today, as voted on by our NHL editors. We'll reveal 10 players every day until the top 10 is unveiled Oct. 2.
100-91 | 90-81 | 80-71 | 70-61 | 60-51 | 50-41 | 40-31 | 30-21 | 20-11 | 10-1
80. Colton Parayko, Blues
Parayko was a key contributor during the Blues' Stanley Cup run, playing over 25 minutes per game during the postseason, second-most on the team behind only Alex Pietrangelo. At 26 years old, Parayko is set to enter his prime. While he may have registered a career-low 28 points last season, his value as a shutdown defenseman will continue to rise.
79. Marc-Andre Fleury, Golden Knights
Fleury will turn 35 in late November, but he's still quite dependable. The Vegas goaltender started 61 games last season - his most since 2014-15 - and finished fourth in Vezina Trophy voting. Fleury will likely shoulder a big workload again this season, but he's proven to be one of the league's most reliable netminders.
78. Timo Meier, Sharks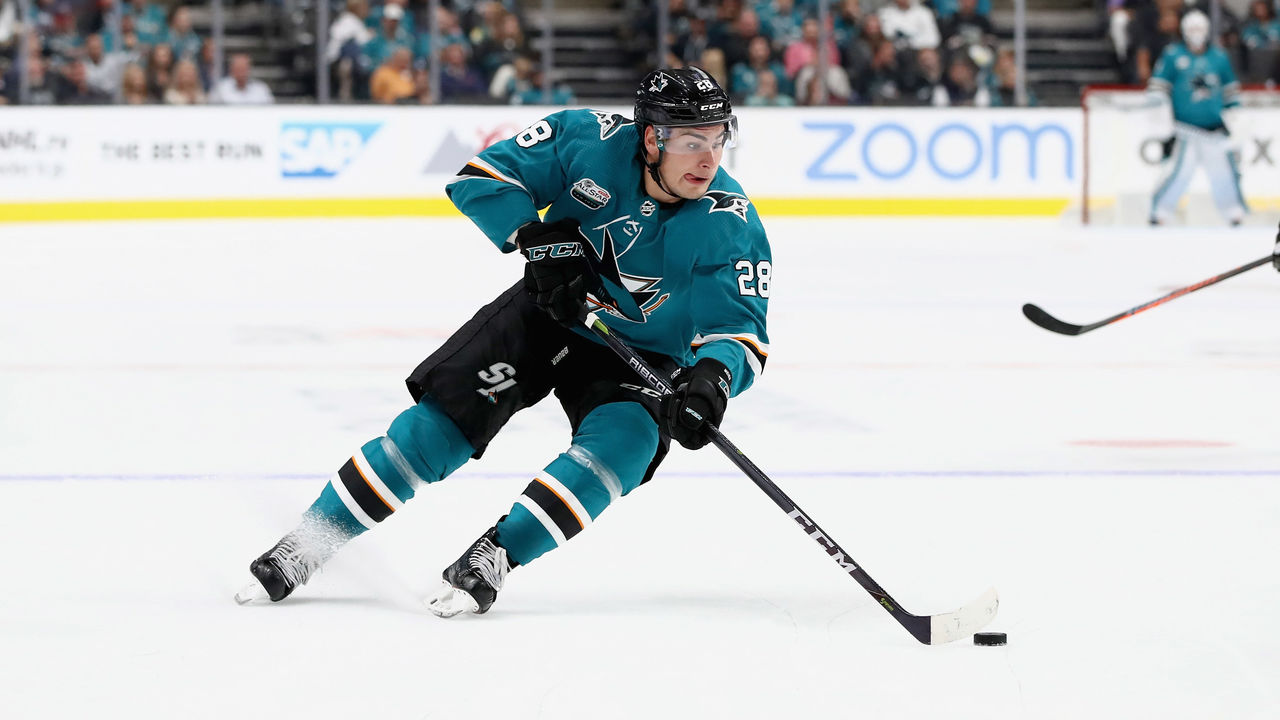 Meier had an incredible breakout campaign in his third NHL season in 2018-19. The 2015 first-round pick notched a career-high 30 goals and 66 points and ranked third among Sharks forwards with 99 hits. The 22-year-old is already a savvy two-way forward and will play a significant top-line role in San Jose for years to come.
77. Pekka Rinne, Predators
Even at 36 years old, Rinne remains one of the NHL's most reliable goalies. He's registered a save percentage of .918 or better in four of his last five seasons. Perhaps the most underrated part of his game is his ability to handle the puck, which might only be bested by Mike Smith.
76. Miro Heiskanen, Stars
The former third overall pick made an impressive debut last year during his rookie season, as he finished fourth in Calder Trophy voting and led all rookie defensemen with 12 goals. Heiskanen beefed up during the summer, adding eight pounds of muscle; the added strength should help elevate his play to another level.
75. Brock Boeser, Canucks
With a new contract signed, Boeser can now focus on helping the Canucks continue to progress in what will be his third full campaign with Vancouver. The talented American winger has already shown a knack for scoring, even though we haven't seen him play more than 69 games in a season.
74. Oliver Ekman-Larsson, Coyotes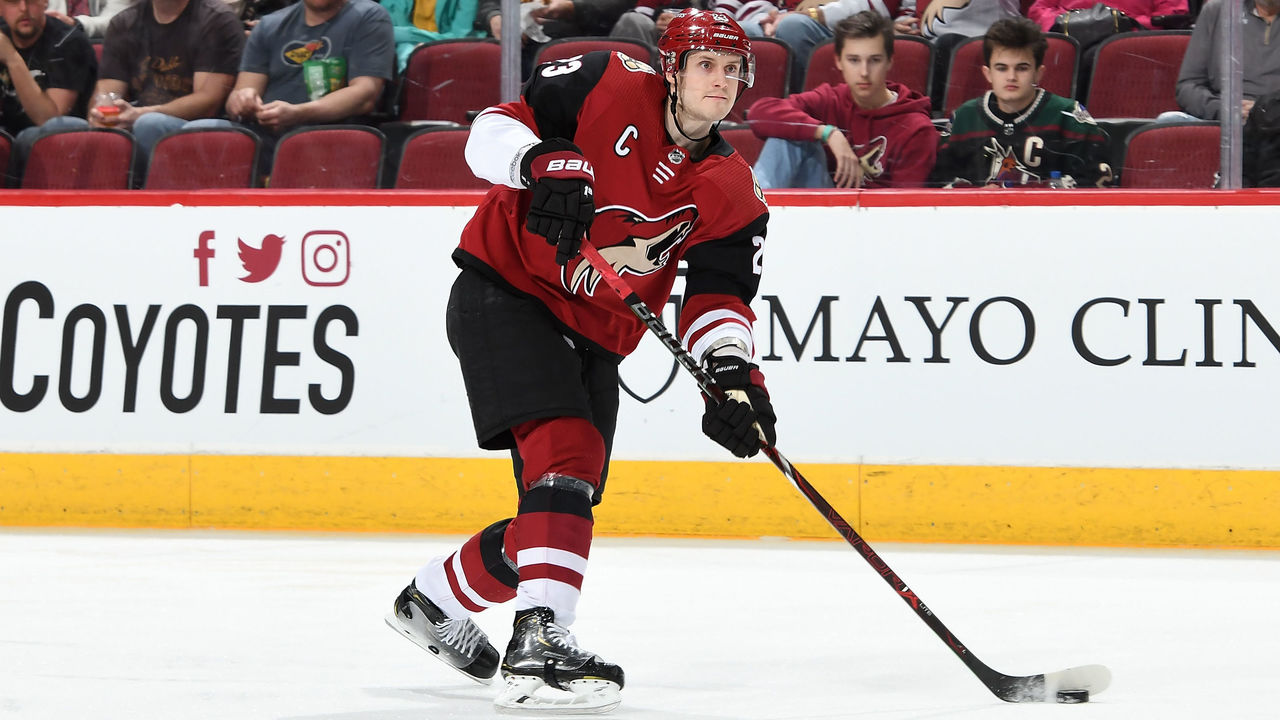 The Coyotes captain is a premier blue-liner with significant offensive upside. Ekman-Larsson ranks third among defenseman in goals (102) since the 2012-13 campaign and has reached double digits in that department in six straight seasons. The 6-foot Swede has only missed 13 games over his nine-year career and has logged 24:20 of ice time per contest since his sophomore campaign.
73. Filip Forsberg, Predators
Forsberg uses a combination of strength, speed, and skill as one of the league's best players at driving to the net. This ability attracts defensemen's attention, which creates time and space for him and his linemates. He's yet to reach 35 goals or 70 points, but that will change soon. It's still mind-boggling that he was traded for Martin Erat and Michael Latta.
72. Matt Duchene, Predators
Duchene joins his fourth team in three years, though it appears he's found a home in Nashville. The Predators inked Duchene to a seven-year, $56-million contract after he scored a career-high 31 goals last season and are counting on him to spark an offense that was in the bottom half of the league a year ago.
71. Gabriel Landeskog, Avalanche
Playing on arguably the best line in hockey certainly isn't a bad gig, but Landeskog has proven he belongs alongside Nathan MacKinnon and Mikko Rantanen. The Avalanche captain set career-highs in goals, assists, and points in 2018-19 while playing more than 21 minutes per contest for the first time in his career.
Comments
✕
Top 100 NHL players: 80-71
  Got something to say? Leave a comment below!