Everyone has something to look forward to this season.
Whether your team is gunning for the title or building for the future, here's a positive storyline to follow for every NBA franchise in 2019-20.
Atlanta Hawks
Not only do fans get to watch Trae Young and John Collins develop without pressure for another year, but 42-year-old Vince Carter will also be putting a bow on a 22-year Hall of Fame career.
Boston Celtics
Celtics fans might be ecstatic about the team's lack of storylines entering the season. Kyrie Irving was a big summer loss, but drama marred his second campaign in Boston. In that regard, there may be no better replacement than Kemba Walker, who likely hasn't received a negative review from a teammate.
Brooklyn Nets
Speaking of Irving, he's still very, very good, and the risk of drama in Brooklyn should be erased because the six-time All-Star was able to choose his destination for the first time, settling on his childhood team.
Charlotte Hornets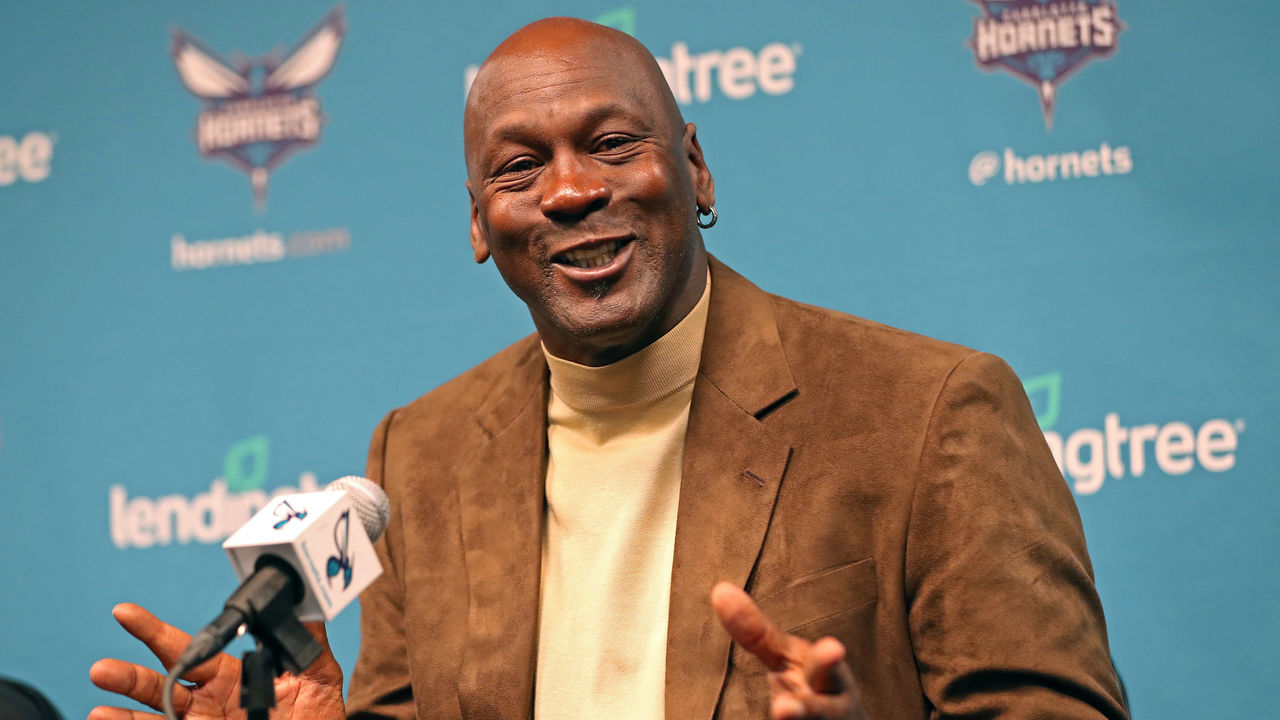 Losing Walker was tough, but Hornets fans should accept that as evidence owner Michael Jordan and general manager Mitch Kupchak are finally embracing change over trotting out the same mediocre product every year. That's worth something.
Chicago Bulls
Coby White is already looking like one of the steals from the 2019 draft. The seventh overall pick has been among Chicago's best players in the preseason, giving Bulls die-hards hope the team has found its starting point guard of the future.
Cleveland Cavaliers
Rookie Darius Garland is showing star potential early, and the Cavaliers could add even more to their intriguing young core when (read: if) they move Kevin Love ahead of the trade deadline.
Dallas Mavericks
Dirk's era is no more, but a healthy Kristaps Porzingis finally teaming up nightly with Luka Doncic may be what finally takes Dallas back to the playoffs after three grueling seasons.
Denver Nuggets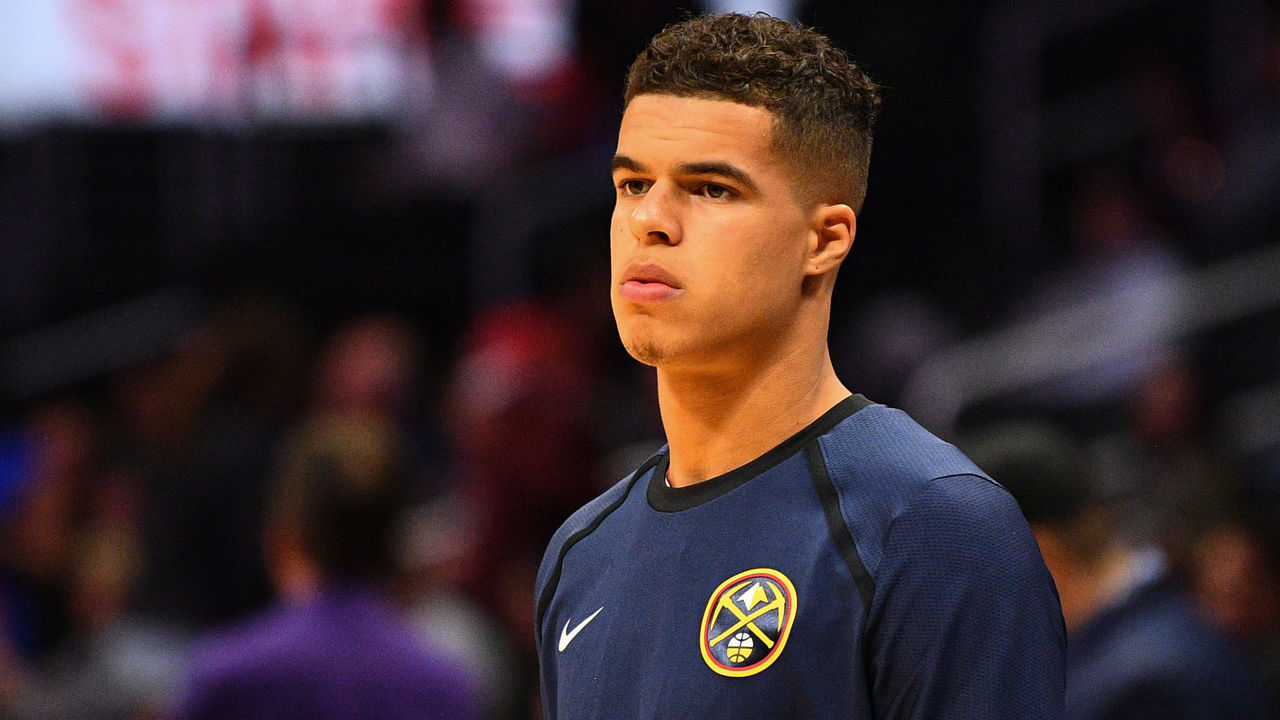 Denver didn't hold a first-round pick this summer, but the team still might feature one of the season's best rookies. Michael Porter Jr. missed the 2018-19 campaign due to back surgery, and the 21-year-old has been notably efficient during the preseason. He should make an already scary Nuggets club even better.
Detroit Pistons
An abundance of veteran experience will boost the Pistons this season, which should make a world of difference in the playoffs. Derrick Rose, Markieff Morris, and Joe Johnson are expected to serve in reserve roles, taking some of the load off Blake Griffin and Andre Drummond.
Golden State Warriors
Dread over losing Kevin Durant should be quickly erased when fans remember how Stephen Curry played before teaming up with the 10-time All-Star. Curry took over 11 threes per game(!) in 2015-16 while hitting 45.4% and averaging 30.1 points. He was unanimously named MVP, and the Warriors finished with an NBA-record 73 wins.
Houston Rockets
Russell Westbrook playing alongside James Harden again arguably gives Houston the league's most dynamic backcourt duo. Concerns about their playing styles not synchronizing perfectly might be quieted fast.
Indiana Pacers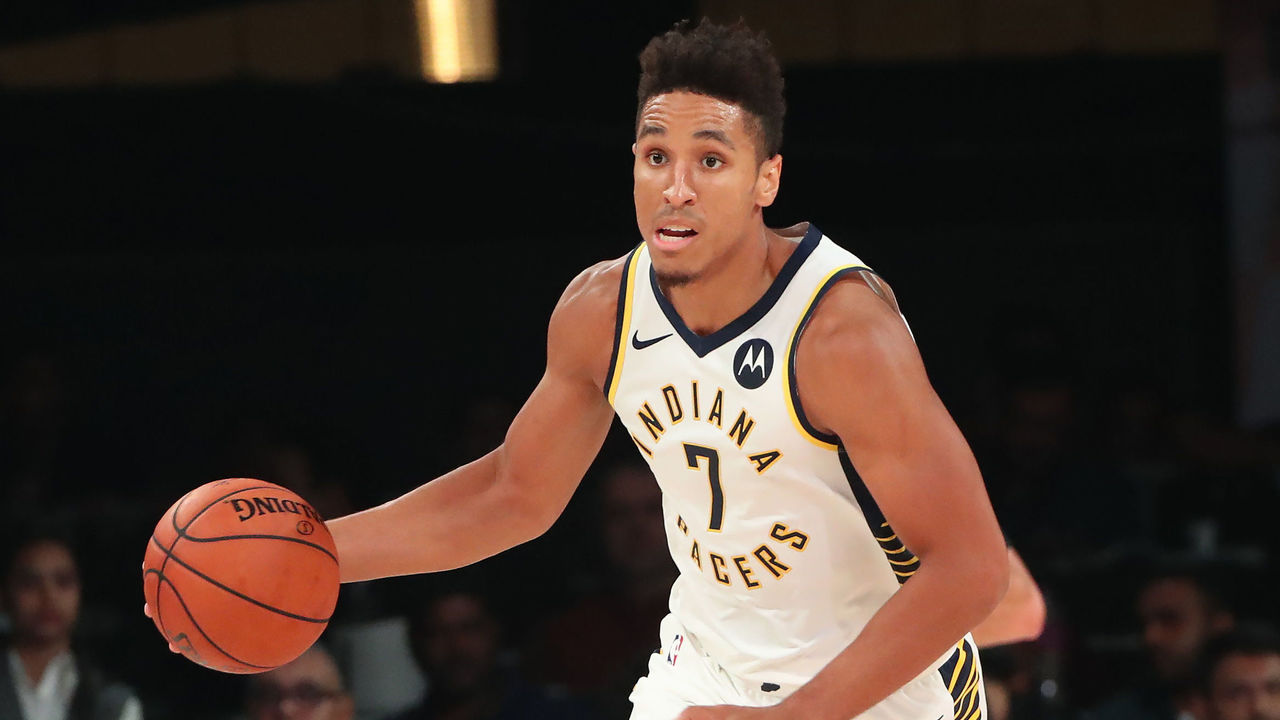 Malcolm Brogdon is due for a massive step up. The 2017 Rookie of the Year was an underrated pickup in free agency, and he'll serve as the team's primary ball-handler and tempo-setter while Victor Oladipo recovers.
L.A. Clippers
Injury concerns are the only potential impediments to a stellar Clippers season, but it already looks like Kawhi Leonard and Paul George are in better shape than some believed. Leonard says his quad has given him no issues so far this preseason, and George expects to be back from two shoulder surgeries as soon as mid-November.
Los Angeles Lakers
Anthony Davis and LeBron James might be the league's most formidable pairing of the millennium. Watching them adjust to each other as the Lakers rack up nonstop highlights and wins will be sensuous for their fans.
Memphis Grizzlies
"Grit and grind" is gone, but No. 2 pick Ja Morant now takes over as the face of a new Grizzlies era that will also feature double-double machine Jonas Valanciunas, forward Jaren Jackson Jr., and summer league MVP Brandon Clarke. More young talent could be on the way, too, if Andre Iguodala is eventually dealt.
Miami Heat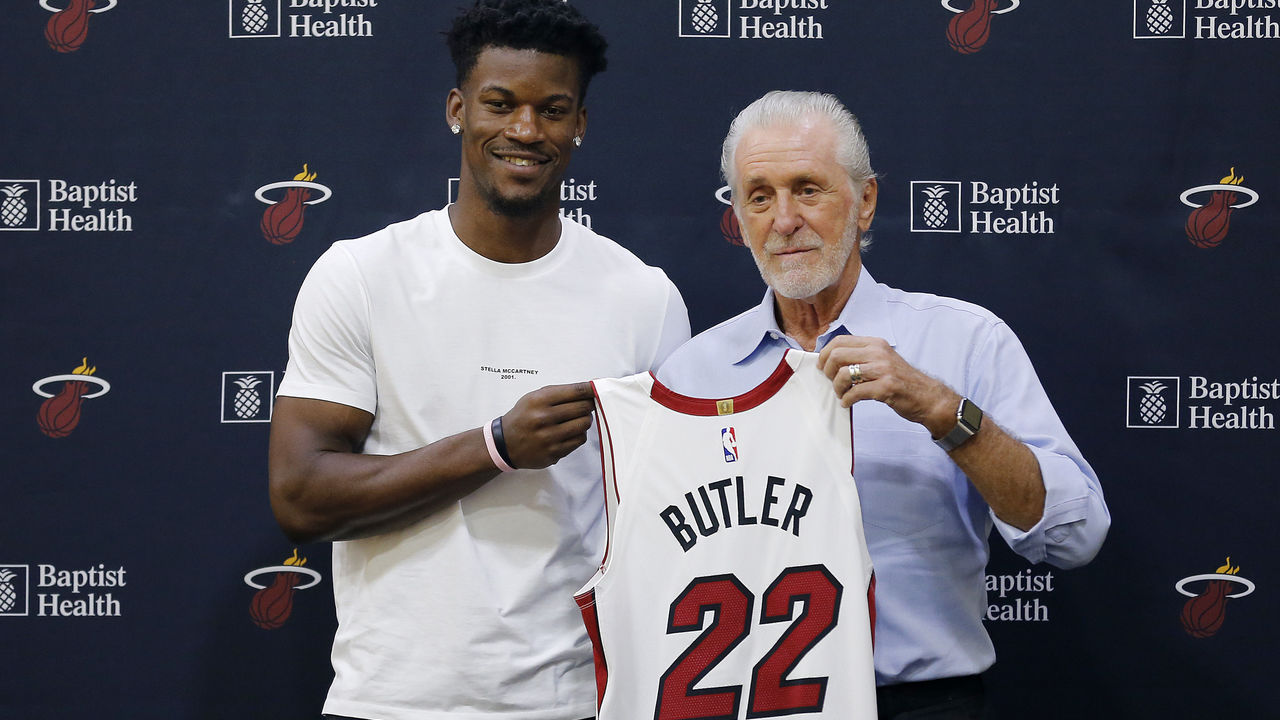 Jimmy Butler may have been born to play in Miami. The 30-year-old is a perfect fit both on and off the court for a franchise counting on him to lift it from a postseason slump.
Milwaukee Bucks
Aside from the Bucks being legitimate title contenders, what more positive storyline do you need than Giannis Antetokounmpo's career? The Greek Freak bested James Harden's historic season in 2019 to win the MVP Award, and at 24 years old there's still unfathomable room for improvement.
Minnesota Timberwolves
After years of questionable decisions, the Timberwolves hired esteemed executives Gersson Rosas and Sachin Gupta as their new president and vice president, respectively, to revamp the front office. That alone won't make their players perform better, but at least the franchise is now on the same page.
New Orleans Pelicans
First-year phenom and No. 1 pick Zion Williamson is already an overwhelming favorite to be named Rookie of the Year. Even if that doesn't translate to wins for the Pelicans, they'll still be every neutral fan's favorite squad to watch in 2019-20.
New York Knicks
The Knicks will get clowned for their questionable free-agency decisions. But that shouldn't push aside the fact that their young core of RJ Barrett, Julius Randle, and Mitchell Robinson will turn plenty of heads this season, even if the team doesn't win much.
Oklahoma City Thunder
The Thunder's roster is filled with talent at the point guard position, with or without Chris Paul. If they succeed in trading him to accelerate their rebuild, touted emerging star Shai Gilgeous-Alexander will get the keys to the offense. If they don't deal him, there aren't many better veterans to keep around than the nine-time All-Star.
Orlando Magic
Now distanced from the spotlight of being a No. 1 pick in Philadelphia, Markelle Fultz can begin to comfortably reset a stalled career, and rebuild his confidence while in Orlando's much smaller market. From what we've seen in the preseason, the early signs look good.
Philadelphia 76ers
Ben Simmons blew everybody's mind this preseason when he - technically unofficially - hit the first three-pointer of his career. Though some of the reaction was hilariously over-the-top, his new shooting touch will make the 76ers considerably scarier if it's a real thing.
Phoenix Suns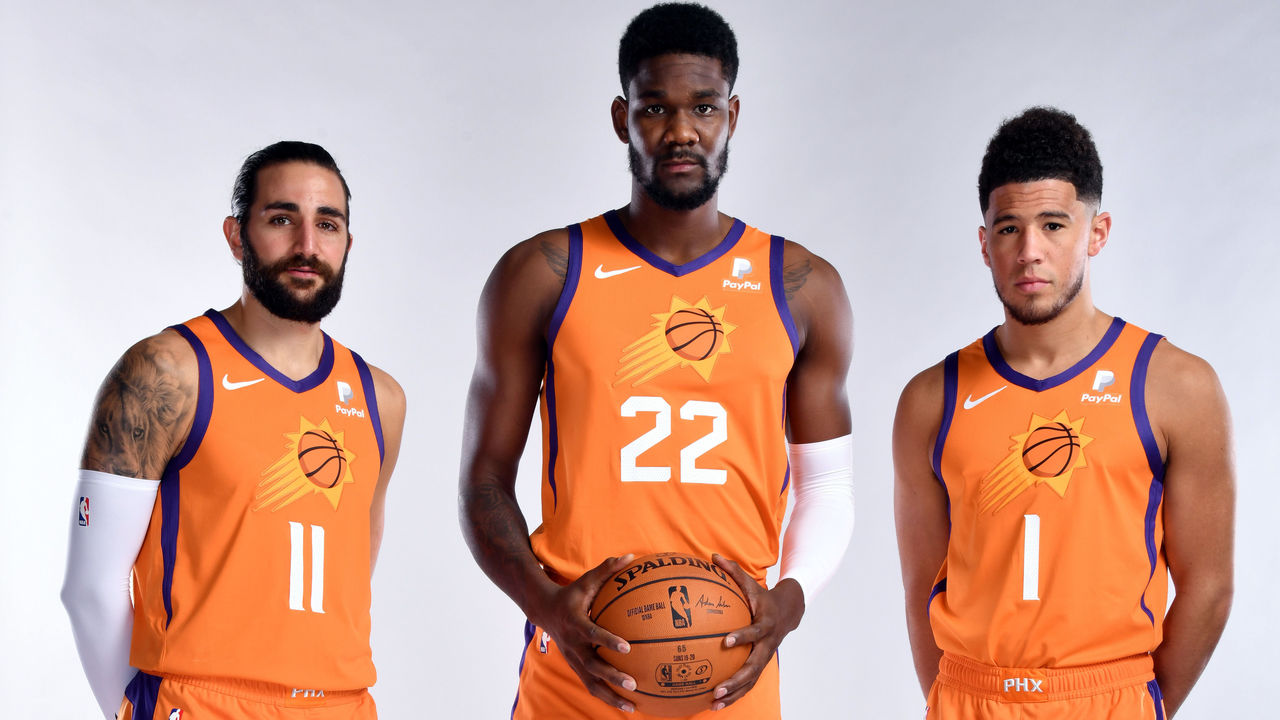 Devin Booker finally gets to play alongside a more conventional, pass-first point guard in Ricky Rubio, who also doubles as a veteran leader in a youthful locker room where the average age is just under 24 years old.
Portland Trail Blazers
Hassan Whiteside's search for career redemption could be just what the Trail Blazers need with Jusuf Nurkic out indefinitely. Damian Lillard and CJ McCollum are expected to shoulder the load offensively, making Whiteside the perfect defensive complement in the paint.
Sacramento Kings
The Kings have finally shaken their status as a "basketball hell." With a young core of De'Aaron Fox, Buddy Hield, and Marvin Bagley, Sacramento will boast one of the most fun-to-watch teams in the Association, and the club could sneak into the postseason.
San Antonio Spurs
Dejounte Murray has been cleared to return for the Spurs after missing 2018-19 with a torn ACL. Though Derrick White fared brilliantly as a starter in his absence, the competition between two rising point guards for the same position is a welcome "problem" for head coach Gregg Popovich.
Toronto Raptors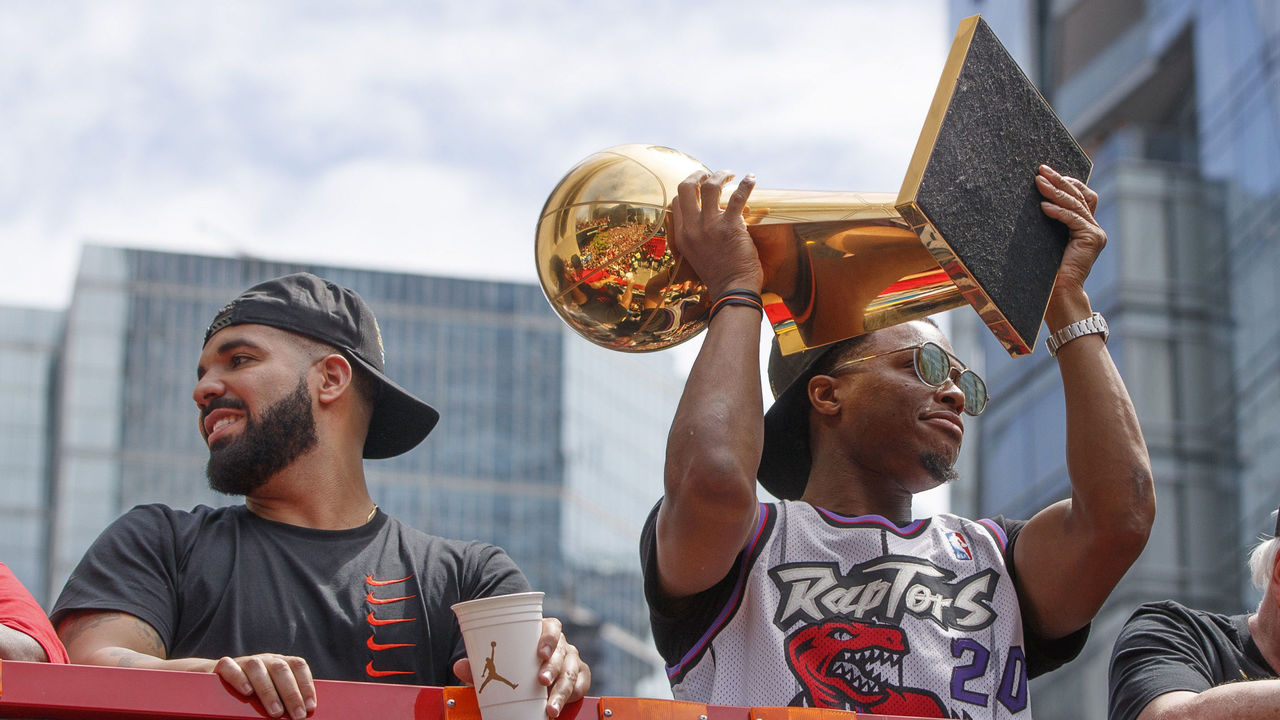 With or without Kawhi Leonard, nothing is changing the fact that the Raptors are walking into this season as defending champions. If anything, Toronto fans now get to relish their victory lap without the pressures and expectations of doing it all over again.
Utah Jazz
Watching Mike Conley carry the ball up the court in a non-Grizzlies uniform will look strange at first. But it'll make sense once the 12-year vet quickly adjusts to life in Utah, running incisive pick-and-rolls with Rudy Gobert and providing the ideal mentor for franchise star Donovan Mitchell.
Washington Wizards
One small solace for Wizards fans is that new general manager Tommy Sheppard has confirmed he'll let the team develop at its own pace rather than making hasty moves to claw for wins this season. That's good news for Japanese rookie sensation Rui Hachimura, who can adapt to the NBA as John Wall recovers on the sideline.