Christian Yelich's season-ending knee injury has thrown both the Milwaukee Brewers' playoff chances and the National League MVP race into disarray.
Yelich was almost single-handedly keeping the Brewers alive, and the 27-year-old had a realistic shot at repeating as the league's most valuable player. His unfortunate absence down the stretch injects both races with a little chaos.
Let's take a look at how his kneecap fracture impacts the MVP picture by assessing the leading candidates.
Cody Bellinger, Dodgers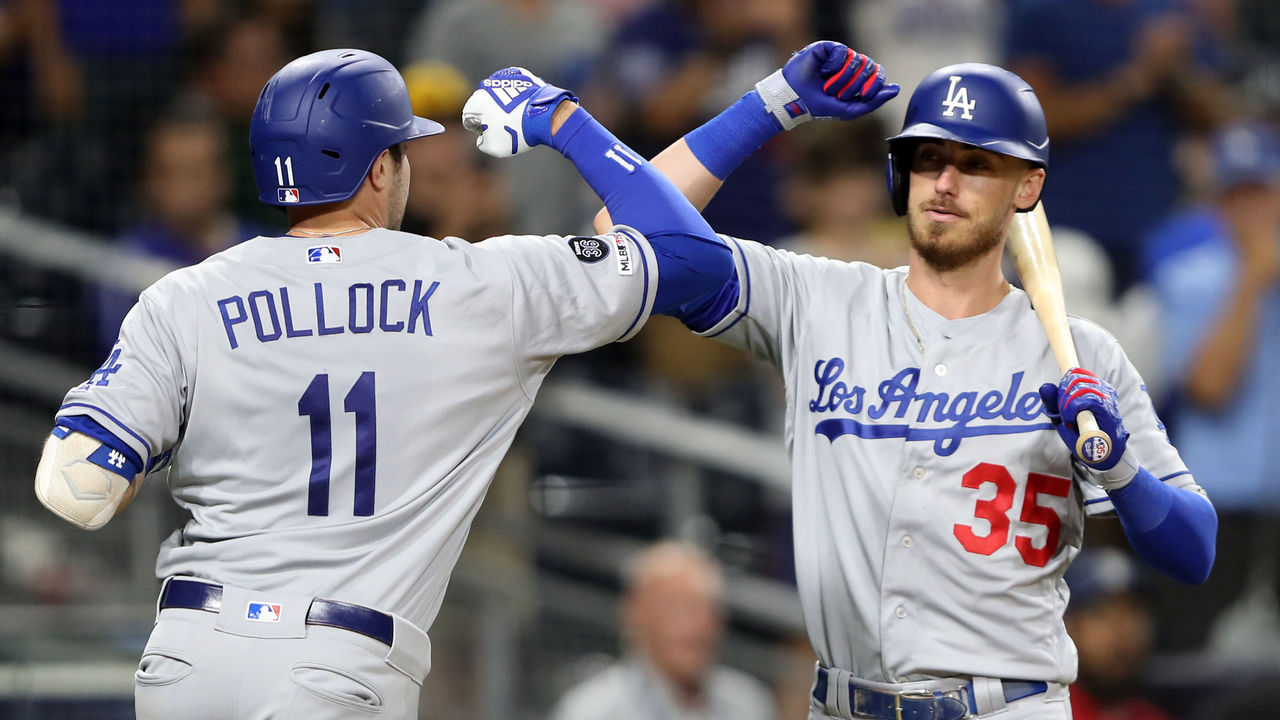 Before Yelich went down, it looked like he was in a two-horse race with Bellinger. They're tied in home runs (44), but the Dodgers star should surpass Yelich soon and has a decent shot at 50.
The 24-year-old has improved his game from top to bottom in 2019. He's already set a career high in homers, and his strikeout rate fell from 23.9 percent to 16.2 while he raised his walk rate from 10.9 percent to 14.8. Bellinger's become the de facto front-runner, but he isn't a lock.
Anthony Rendon, Nationals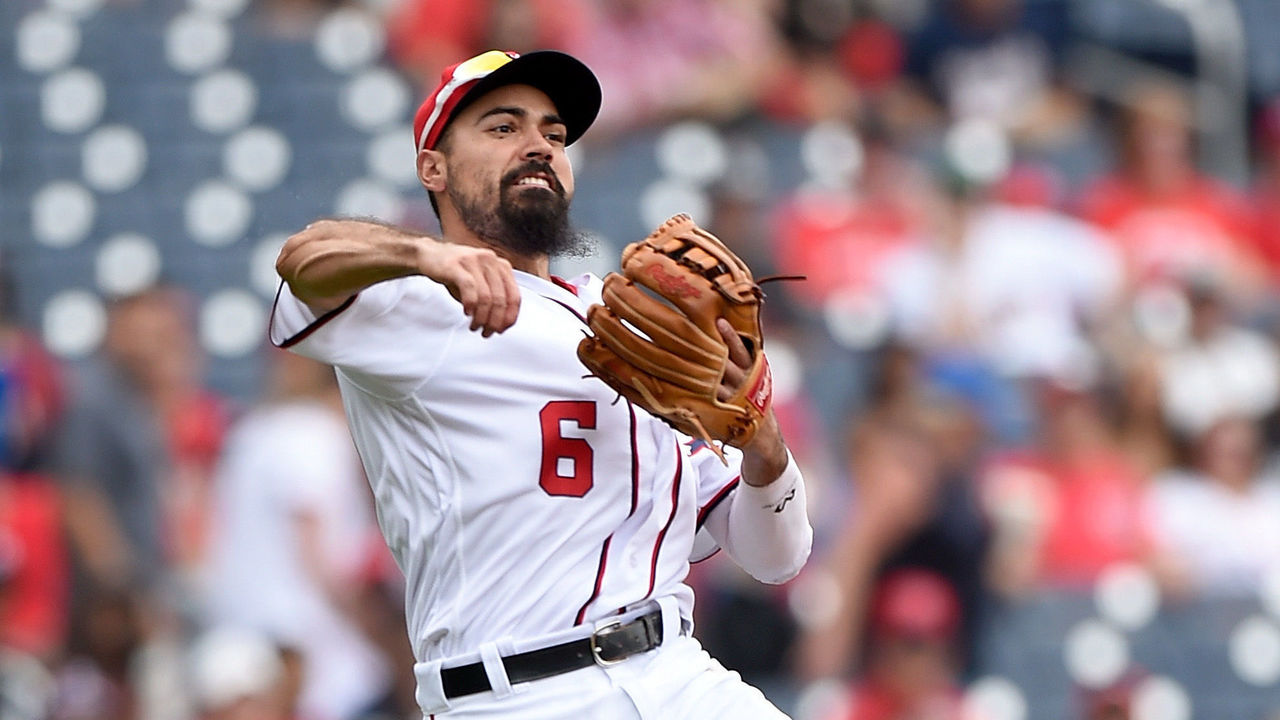 How much is a batting title worth? Though Yelich won it in 2018, it's hardly a prerequisite for MVP. Still, Rendon is probably (still) baseball's most underrated superstar. His .335 batting average narrowly leads Pirates rookie Bryan Reynolds (.330), his 41 doubles are tied with Charlie Blackmon for tops in the NL, and his 32 home runs are already a career high.
After Bryce Harper signed with the Phillies, Rendon needed to step up. Alongside Juan Soto, who should receive downballot votes of his own, he's helped keep the Nationals relevant. Washington almost definitely wouldn't be atop the NL wild-card standings without him.
Ronald Acuna Jr., Braves
The sophomore star checks off a lot of boxes, and Acuna has a chance at accomplishing one of the rarest feats in baseball: a 40-40 season.
Acuna has 38 home runs so, barring injury or a disastrous final stretch, reaching 40 shouldn't pose an issue. He does need six more stolen bases, though. He's swiped three bags in nine September games and the Braves have 16 games remaining entering Wednesday.
While Acuna would be only the fifth player to ever notch a 40-40 season, the achievement hasn't guaranteed much in the past. Only the first player to do it, Jose Canseco in 1988, was named MVP in the same year. Barry Bonds (1996) finished fifth, Alex Rodriguez (1998) finished ninth, and Alfonso Soriano (2006) finished sixth in voting. Given the fairly competitive field - and impressive performances by teammates Freddie Freeman, Ozzie Albies, and Josh Donaldson - Acuna may not have enough juice to take the league's top honor.
However, the Braves are running away with the NL East despite their division rivals' splashier offseasons. That could boost Acuna's odds. There is always the argument that "most valuable" doesn't mean "best," and it's worth wondering where Atlanta would be without Acuna playing in 145 of the club's 146 games to date.
Scherzer, deGrom, Strasburg, Flaherty, etc.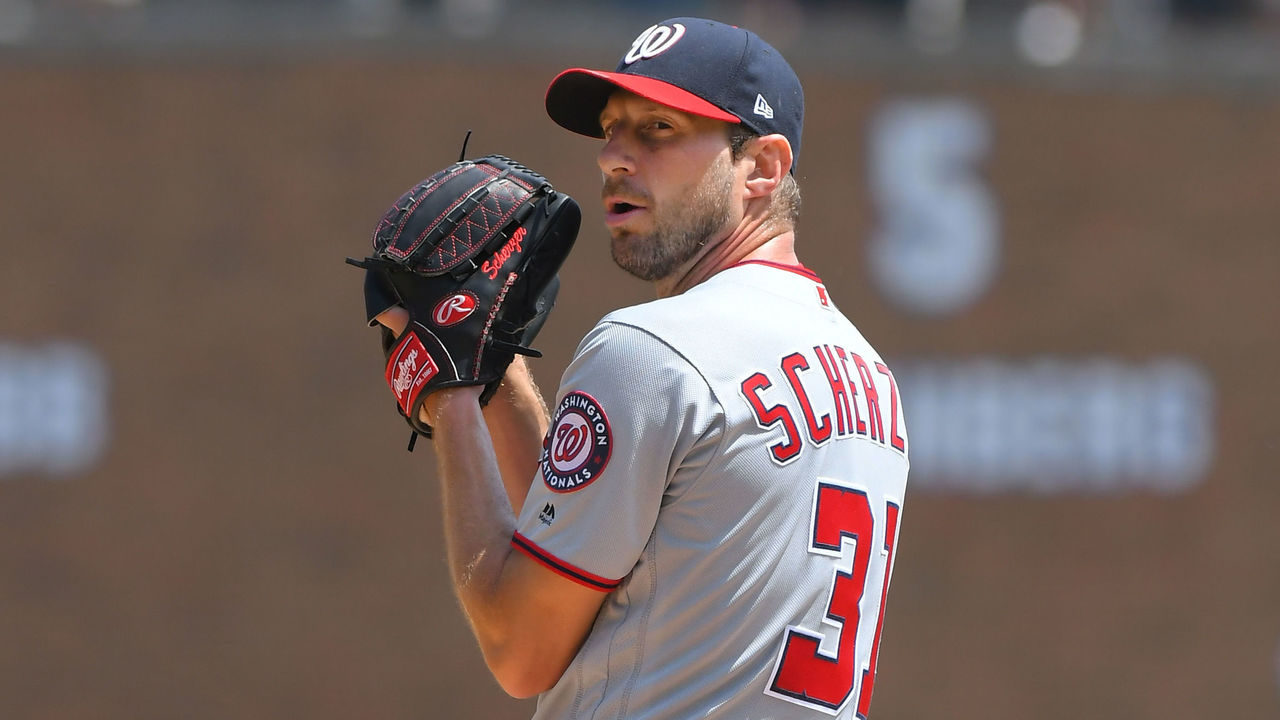 In almost any other year, Yelich's exit would open up a greater possibility of a pitcher being named MVP. This is not that year. Max Scherzer has been dominant when healthy, but at 154 2/3 innings, he's not going to reach 200 on the season, which will be counted against him. Jacob deGrom has been incredible, but not as world-beating as he was in 2018. If he didn't win MVP last year, he won't this year.
Stephen Strasburg and Max Fried are tied for the NL lead in wins (a stat that's preposterously still important to voters), but their 3.50 and 4.02 ERAs, respectively, will hurt their cases for the Cy Young, never mind MVP. While Jack Flaherty's second half has been incredible, a disappointing beginning will likely cost him the top pitching prize and keep him out of the MVP running.
Only Clayton Kershaw (2014) and Justin Verlander (2011) have won MVP awards from the mound since Dennis Eckersley did it in 1992, and the distinction will only become rarer as pitchers throw fewer innings. 2018 deGrom may have been the last great chance.
Ketel Marte, D-Backs
Marte - and the Diamondbacks - feel like afterthoughts, and it's a shame. The club's been dismissed as punching above its weight class after dealing Paul Goldschmidt in the offseason and Zack Greinke at the trade deadline. But here the D-Backs are in the thick of the wild-card race, and it's largely thanks to Marte putting up incredible numbers. No one saw this coming.
Marte is batting .329 with a .985 OPS. He could challenge Rendon for the batting title fairly easily. He's dwarfed his previous high in homers (14) by mashing 32 in 137 games, and he's managed all this success while splitting time between center field (a position where he'd played two games prior to this season) and second base.
He remains a major dark horse, but Marte - and his underdog team - deserves recognition for a stunning season.
Pete Alonso, Mets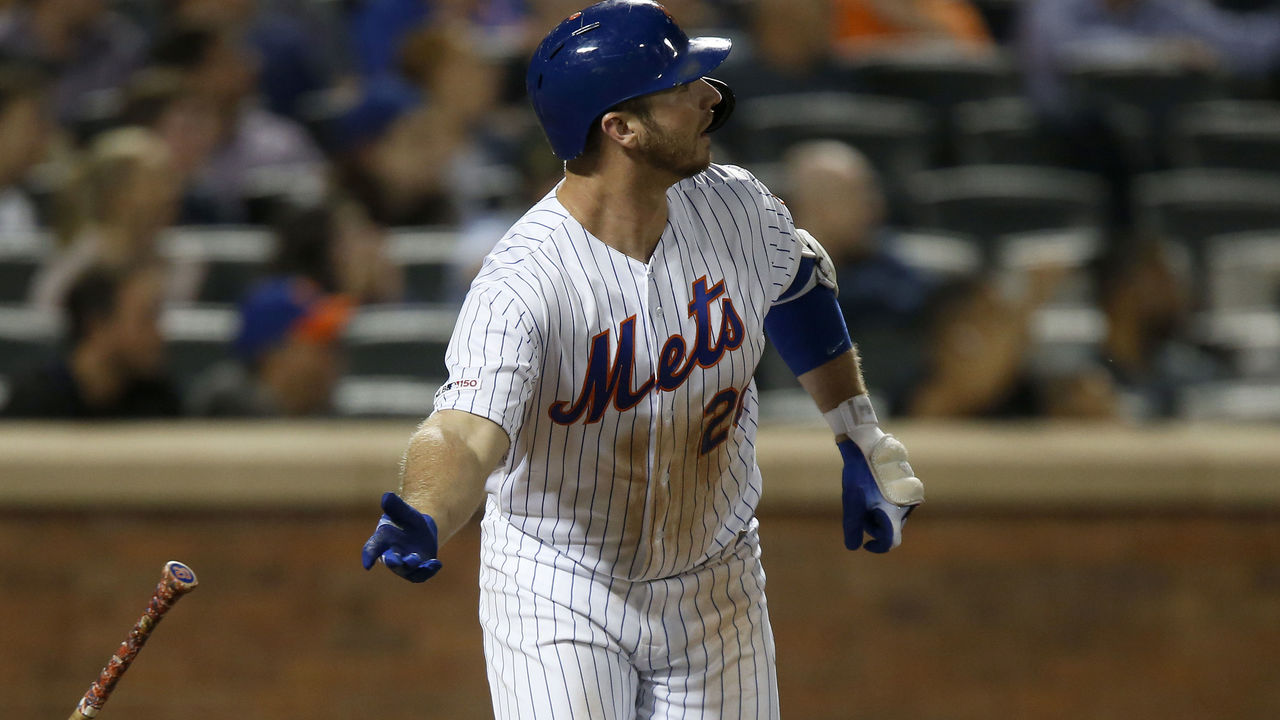 The runaway favorite for NL Rookie of the Year is in a position to challenge for the MVP. Alonso is the major-league leader in home runs at 47. He will absolutely get votes, but as a power hitter at a devalued defensive position, he could be perceived as one-dimensional. If Alonso goes on a monster tear and reaches 60 homers, it might be enough. Otherwise, in an era where everyone seems to go deep on a regular basis, he'll probably have to settle for well-earned rookie honors.
Christian Yelich, Brewers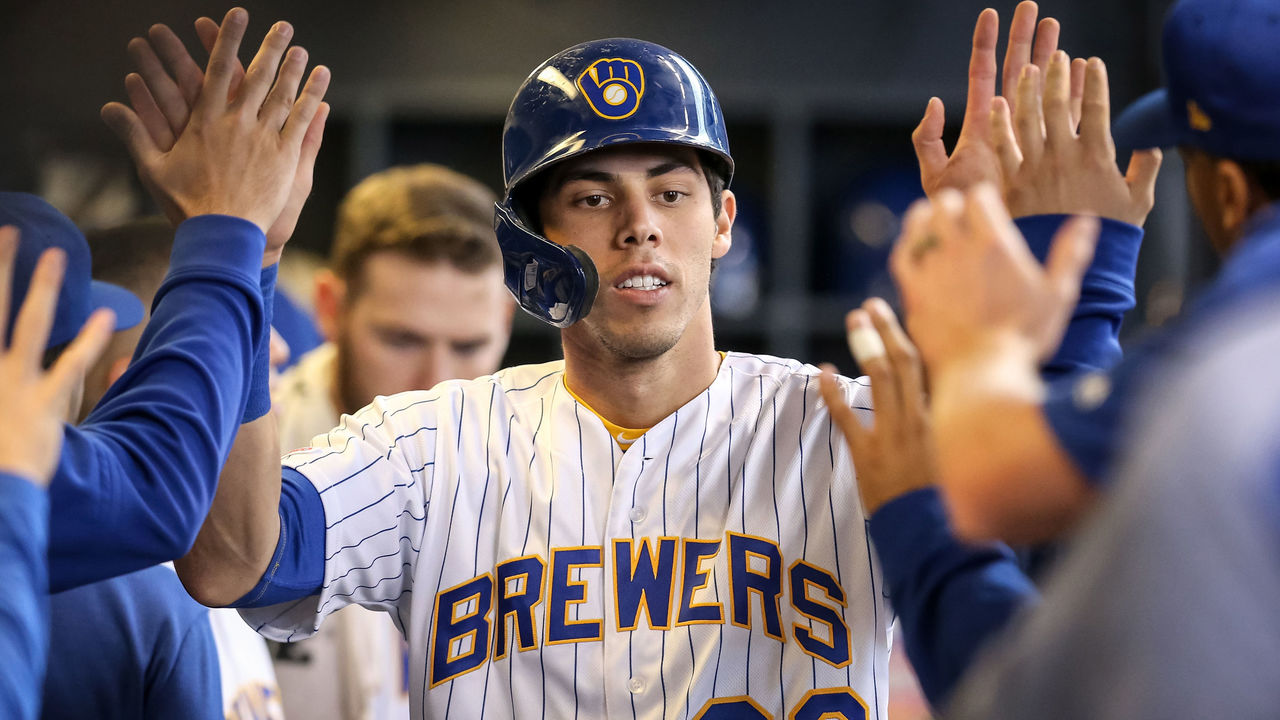 Not only does Yelich still have a compelling and plausible case for the award, but his injury may even bolster his argument. The Brewers were clinging to their playoff lives before he exited Tuesday's game, and while they're still in contention, watching Yelich drop to the ground in massive pain was tantamount to seeing their season end in miniature. Even if they can overtake the Cubs in the wild-card standings, survival in the postseason is nigh impossible.
If Yelich truly means that much to the Brewers - who did nothing of significance to improve a bad rotation and saw drop-offs from key contributors like Travis Shaw and the since-traded Jesus Aguilar - how can he be ignored with only a couple weeks remaining?
Remove Bellinger from the Dodgers and they're still World Series contenders. The Braves' supporting cast could conceivably have kept them afloat without Acuna. No other playoff hopeful would suffer nearly as much as the Brewers if its top player went down with a season-ending injury. Look at the Chicago Cubs: Javier Baez probably won't play again in the regular season, but that isn't going to be their death knell.
The Brewers are toast, and Yelich shouldn't be disqualified from MVP consideration simply because he won't play down the stretch.
Also in the hunt: Eugenio Suarez, Reds; J.T. Realmuto, Phillies; Trevor Story, Rockies