The last time the Memphis Grizzlies went through an earnest rebuild was in 2008 when they flipped Pau Gasol to the Los Angeles Lakers. Eleven years later, they traded Pau's brother Marc (acquired in the Pau trade) to kick-start another one.
The Grizzlies' recent transformation came about in startlingly rapid fashion. A little over a year ago, this was a creaky vehicle running on fumes, clinging to the last vestiges of an era and identity that had defined it for a decade. The team seemed to lack direction and vision, dwelling on the past rather than planning for the future.
Since then, the Grizzlies have accomplished a lot. They drafted dynamic big man Jaren Jackson Jr., traded Gasol, and hired a rookie general manager (30-year-old Zach Kleiman) who hired a rookie head coach (former Bucks assistant Taylor Jenkins). They surged to the second pick in the draft lottery, traded Mike Conley, drafted his potential replacement in Ja Morant, and selected high-motor forward Brandon Clarke (using one of the picks they got in exchange for Conley). They acquired a Hail Mary second-draft guy in Josh Jackson (just two years removed from going fourth overall) and a toolsy guard prospect in De'Anthony Melton from the Suns. They stockpiled some future draft capital - including an additional first-round pick from Utah in the Conley deal and another first from the Warriors simply for absorbing Andre Iguodala, whom they may yet be able to flip for another asset.
Just like that, without even maximizing the returns for their two longtime franchise anchors, they assembled a promising young core. Their middling, veteran-laden roster (the fourth-oldest in the league last season) has given way to a deep collection of 23-and-under talent - Jackson, Morant, Clarke, Melton, Grayson Allen, Dillon Brooks - supplemented with "young veterans" such as Jonas Valanciunas, Kyle Anderson, and Tyus Jones. And they have the means to keep adding pieces in the coming years.
Lottery luck played a big part, but that's a deft pivot for a team that has long needed an infusion of youth, speed, athleticism, and possibility. This is a franchise that had gotten literally nothing out of the draft since selecting Conley in 2007. It seems like they may have finally hit on the right guys. They nailed the Jackson Jr. pick last year, and this year they got Morant, a guy with franchise-point-guard upside. They pulled off perhaps the steal of the draft when they traded up two spots to snag Clarke - who just won Vegas Summer League MVP - at No. 21.
When executed properly, and when there's talent on the team to begin with, this is what the natural regenerative cycle of an NBA team looks like. Your core players age and your competitive window closes; you flip your aging players for whatever young players and picks you can get; you sink toward the bottom of the standings, continue to replenish your talent base in the draft, and begin the cycle anew.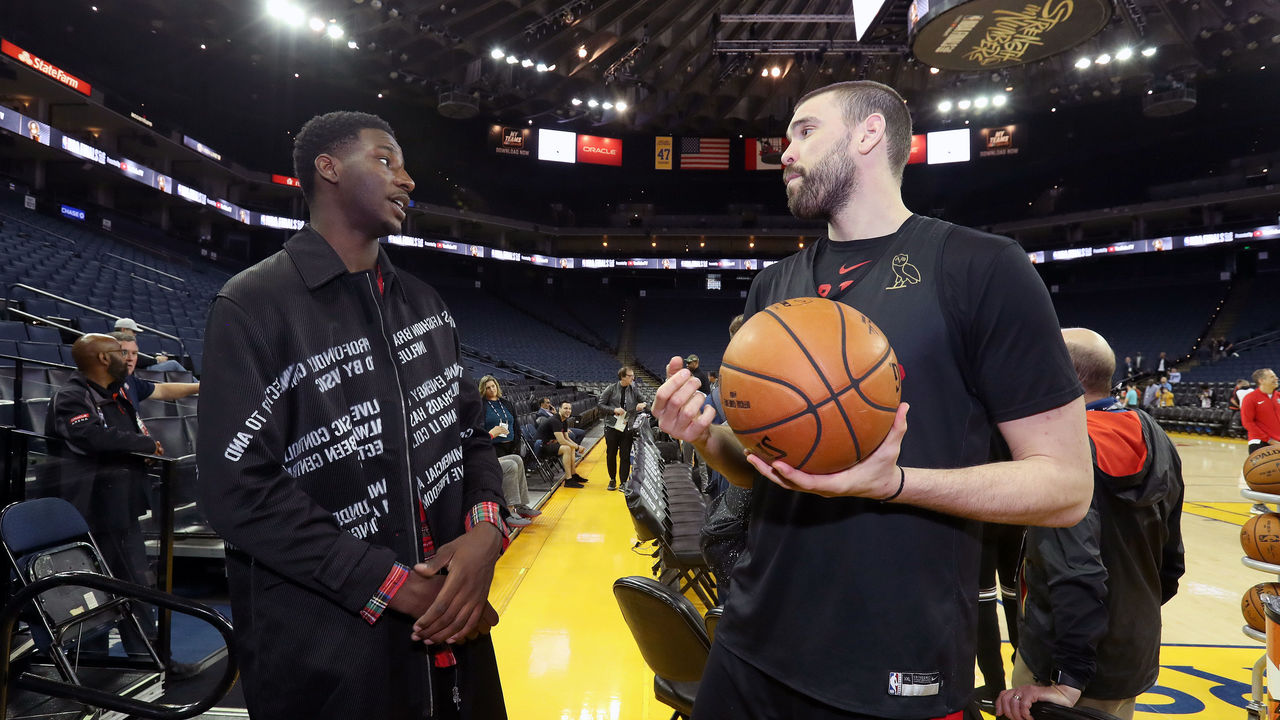 The Grizzlies didn't quite bottom out (they were 33-49 last year), but they landed the second overall pick with help from the newly flattened lottery odds, which should allow more teams to get top draft talent without the soul-sucking slog of a sub-20-win season. It's like building from the middle out, rather than from the ground up.
It will behoove Memphis to finish near the bottom of the standings this year, lest its top-six-protected draft pick fall into the Celtics' hands due to a 2015 trade. But the team should at least be feisty in Year 1 of its new era. It won't be good, but it can start to build a healthy culture without the cloud of deliberate self-sabotage hanging over the locker room.
Sustaining a dream
The question facing the Grizzlies now is: How do you build a sustainable, small-market contender in an era of constant roster upheaval, superstar self-determinism, and market disparity? Perhaps more to the point, to what extent is there such thing as a homegrown contender anymore? There are recent anomalies - the pre-Durant Warriors, the ever-anomalous Spurs of 2013 and 2014, possibly even this year's Nuggets - but champions are increasingly built through either blockbuster trades or star free-agent signings.
It makes projecting the futures of young teams feel a bit futile. How many of the players being projected will be on their current teams in two years, let alone five?
That type of extrapolation appeals to our false sense of linearity; we expect to watch these teams develop together because that's the most straightforward path. But think about other young collections of promising young players whose nascent careers we've tried to extrapolate, and think about how many of those groups developed the way we expected. It's not a long list. Most of them either don't quite click, like the Towns-Wiggins Timberwolves, or the team winds up using its young players as trade bait, like the Ball-Ingram Lakers.
That hasn't stopped us from trying to identify the Next Great Young Core - a popular NBA parlor game since at least the early aughts, when the Clippers were teasing a bright future led by Lamar Odom, Darius Miles, and Quentin Richardson. The practice continues today, with the likes of the Young-Collins Hawks, the Zion-led Pelicans, the Fox-Hield-Bagley Kings, the Booker-Ayton Suns (for optimists), and these Grizzlies.
One or more of those cores may well remain intact and reach their perceived potential. Others, surely, will go off the rails, or morph into different entities.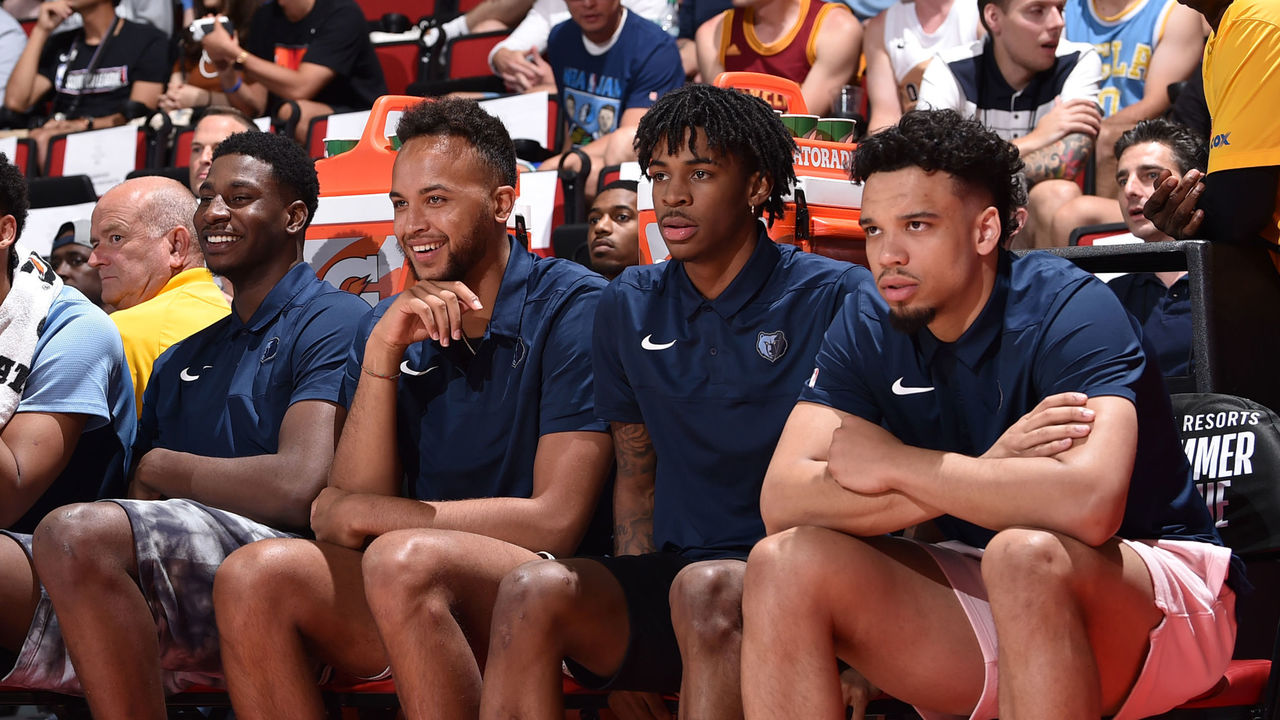 That said, those are all teams in unglamorous markets, where continuity becomes more imperative. Those teams can't build the way the Lakers do, with an eye permanently fixed on free agency and the trade market. They could cobble together a trade package somewhere down the line if they get close enough to competing, or they could nibble at the fringes of free agency, but it's safe to assume the superstar signing won't happen. Progression largely needs to come from within.
But drafting and developing stars is only half the battle; you have to find a way to keep those players around long-term. That means making sure all the pieces around them fit and continually recalibrating the right conditions for both personal and organizational success. As we've seen recently, even that may not be enough. It seems like the Grizzlies have all the time in the world, but these windows can open and close quickly. Countless small-market front offices have felt confident in their plans until a butterfly flapped its wings and the team's microscopic margin for error evaporated.
For now, though, you can't really ask for much more than having two guys on the same timeline who represent a seamless fit, at least on paper. Ideally, the Grizzlies have just transitioned from one foundational 1-5 pairing to another. It's a completely different tandem stylistically - more athletic, more positionally fluid, less methodical, less cerebral - but one you can imagine growing into a similarly nasty, inside-out pick-and-roll combination.
Jackson Jr. looked right at home in the NBA last season, despite being the league's second-youngest player. As a rookie, his defensive instincts were astonishingly advanced, and he showed no qualms about bombing away from beyond the arc, from whence he hit 35.9 percent of his attempts. He may never be the passer or interior defender Gasol was, but he profiles as a better shooter, finisher, and switch defender. With Gasol and Conley gone, he may already be the best player on the roster. He's still just 19 years old, but this is his team now.
He'll need a running mate, and while Morant is far from a sure thing - there's the shaky jumper, the recklessness that made him a turnover machine in college, his slight frame, and his potential defensive struggles in the NBA - there's also a lot to dream on. The Grizzlies won't look back years from now and wonder how they could've gotten the pick so wrong, the way they did with former No. 2 pick Hasheem Thabeet. Even in hindsight, picking Morant won't feel like a reach or a gamble, because the pairing of him and Jackson Jr. has the chance to be something special: the marauding point guard who can put pressure on the rim next to the popping big who can open the floor for those rim runs and cash in all those kickouts.
The future really rests with those two, just as it did with Conley and Gasol.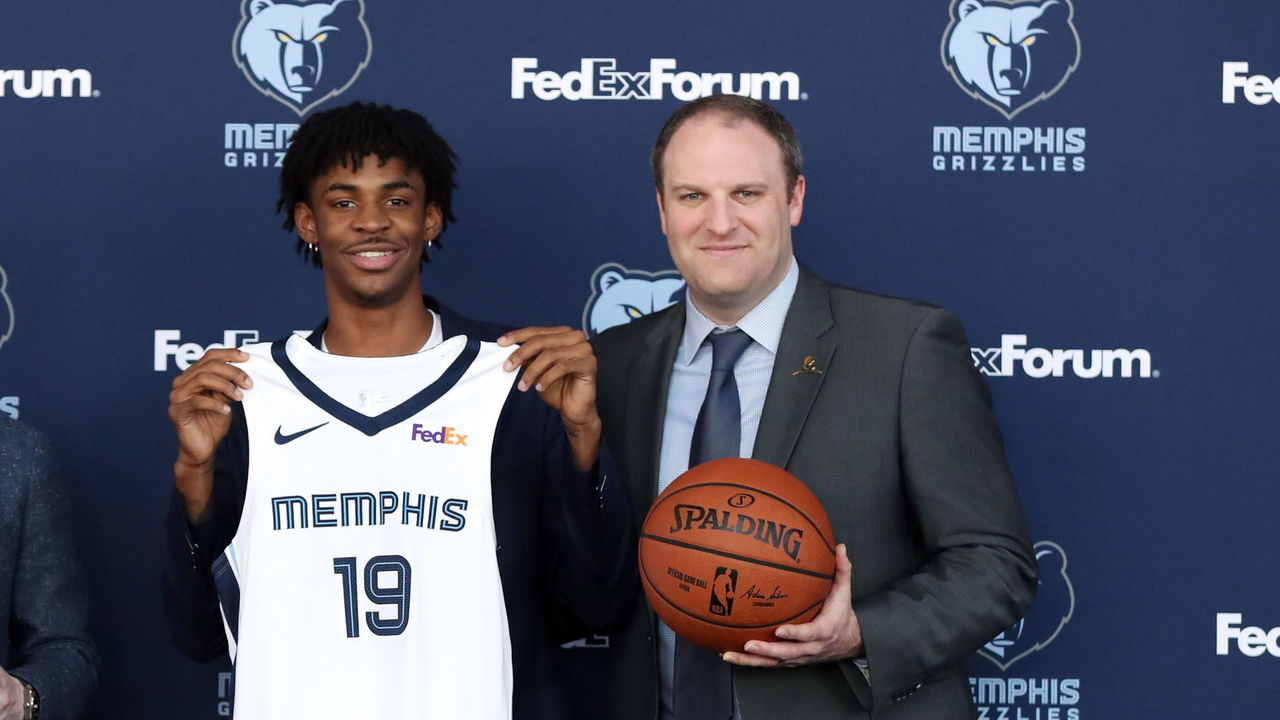 Small-market formula 2.0
This iteration of the Grizzlies has a chance to be more dynamic and aesthetically pleasing than Grit 'N' Grind was. Whether it can be as sustainably successful or carve out the same cultural footprint are different matters entirely. The Conley-Gasol era Grizzlies didn't come within sniffing distance of a title, but making the playoffs for seven straight years in the Western Conference - with three 50-plus-win seasons and playoff series wins over the juggernaut versions of the Spurs, Thunder, and Clippers - is nothing to sneeze at. At the dawn of a team's new life cycle, franchises tend to dream bigger than that (as they should), but such a run would represent a fortunate outcome for almost any rebuilding outfit.
Those bygone Grizzlies teams were proudly anti-modern; almost iconoclastic. They flaunted their menacing physicality and reveled in their old-school approach. They didn't play the beautiful game so much as they sought out ways to make it ugly. They could be punishing, ruthlessly effective, and compelling in their own way. But the same things that made them special also capped how far they could go in a rapidly changing league. Even as they successfully bucked the trend by slowing the game down and beating teams up inside, they were undone by their lack of outside shooting and perimeter creation. Can the new version fuse two ideals? Can they capture the same spirit while moving in a more adaptable direction?
The early signs are mostly encouraging; the new-look Grizzlies have a ton of defensive upside, with the potential to be more offensively versatile than they've been in the past. There are also familiar areas of concern. A lack of quality wings between their two lineup pillars will be a repeat problem if one of their young perimeter guys - Jackson, Allen, Melton, Brooks - doesn't pop in a significant way, and this team, as currently constructed, figures to have a similar problem with spacing. (Jackson Jr. may be the team's most reliable 3-point shooter.)
But they'll have plenty of opportunities to plug those gaps and add the right pieces, even if those pieces aren't A-plus free agents. Remember: The NBA had collectively tossed Zach Randolph into the "character concerns" bin before the Grizzlies scooped him up and watched him grow into an indispensable on-court contributor and off-court culture setter. Tony Allen's defensive dirty work went underappreciated for years until he literally created Grit 'N' Grind.
There's still no foolproof method for building a sustainable small-market contender in today's NBA, but this is as good a starting point as any. The Grizzlies came close once. Now that they're trying again, they can draw on their past - both the successes and the mistakes - to lay the groundwork for their future.