A woman who alleged that Antonio Brown made an unwanted sexual advance toward her in 2017 said she received "intimidating" texts from the New England Patriots receiver on Wednesday night, according to a letter that the unnamed artist's lawyer sent to the NFL and Sports Illustrated's Robert Klemko obtained.
In Klemko's story published on Monday, the woman claimed Brown invited her to his Pennsylvania home to paint a mural of him, but "ghosted" after she rebuffed his advance.
While kneeling down on her second day of work, the woman says she turned to find Brown behind her, naked, holding a small hand towel over his genitals.
This week, the woman said she received a text chain that appeared to come from the same phone number Brown provided to her in 2017. In the group message, which has four other phone numbers on it, the texter accuses the artist of fabricating her story "for money."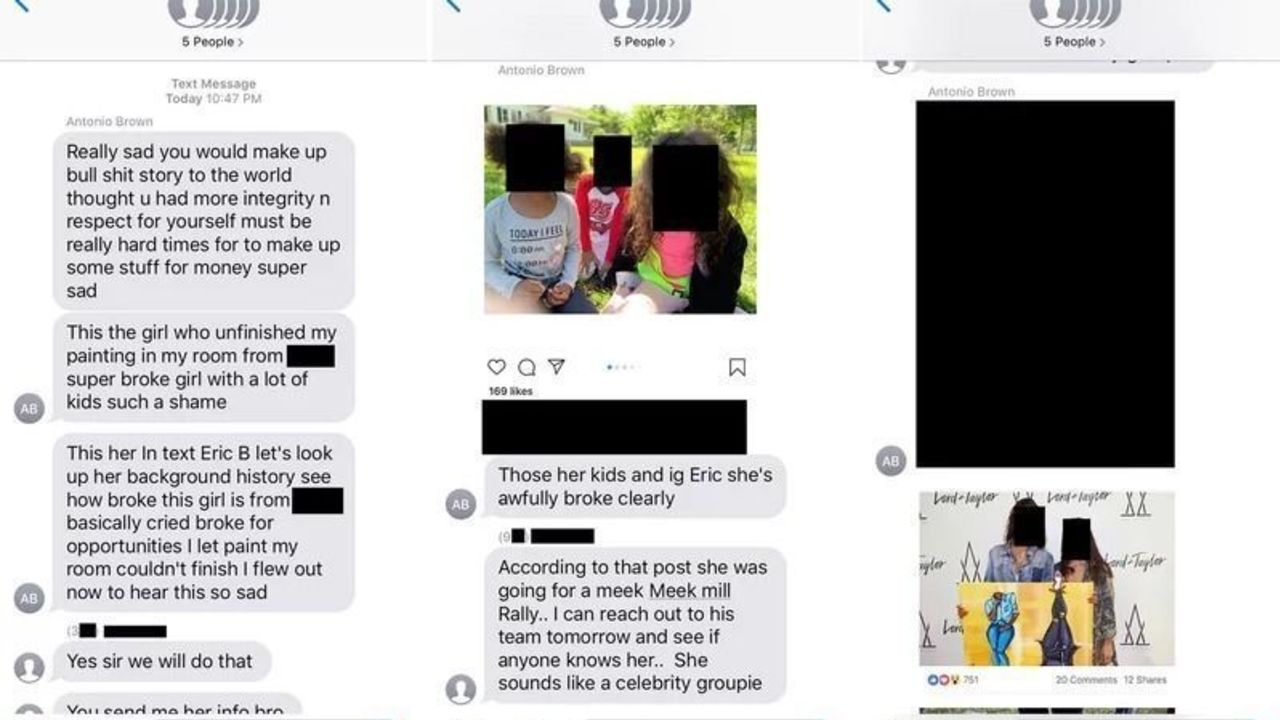 The texter then refers to her as a "super broke girl with a lot of kids," and then asks "Eric B" to investigate her past.
A screenshot of the woman's children from an Instagram post was also included, with the texter adding that "she's awful broke clearly."
Brown's lawyer, Darren Heitner, was included in the group message, but he didn't repsond to the texts.
The artist's lawyer, Lisa J. Banks, wrote to the league on Thursday evening, calling Brown's conduct "intimidating and threatening" and a violation of the NFL's personal conduct policy.
"Our client ... is understandably frightened by these text messages, which are clearly intended to threaten and intimidate her," the lawyer wrote. "While she certainly qualifies as a 'starving artist,' she has never approached Mr. Brown, nor will she, about seeking money to compensate her for his sexual misconduct, contrary to his allegations in the text messages."
Within an hour of receiving the letter, the NFL arranged a phone call between investigators and the attorneys for the artist, a source told Klemko.