Construction Season: Retooling the NHL's Central Division teams
Icon Sportswire / Getty Images
The NHL offseason is officially in progress and the draft begins Friday night. The question being asked around the league is: How can general managers use late June and early July to improve their clubs? What kind of tasks are on their to-do lists and how might they get creative?
On Tuesday, we focus on the Central Division. Others in this series:
Nashville Predators
David Poile doesn't hold the distinction of being the NHL's longest-tenured GM because he's subtle and afraid to take chances. No, he's perfectly comfortable making a big splash, if the circumstances warrant a cannonball.
The current state of the Predators - hugging the salary cap following a disappointing season - might fall under that category. Poile told The Athletic last week that he isn't rebuilding or overhauling Nashville's roster, so don't expect full-scale changes. Instead, a sizeable move or two - and we're not counting the recent acquisition of AHLer Connor Ingram - seems plausible.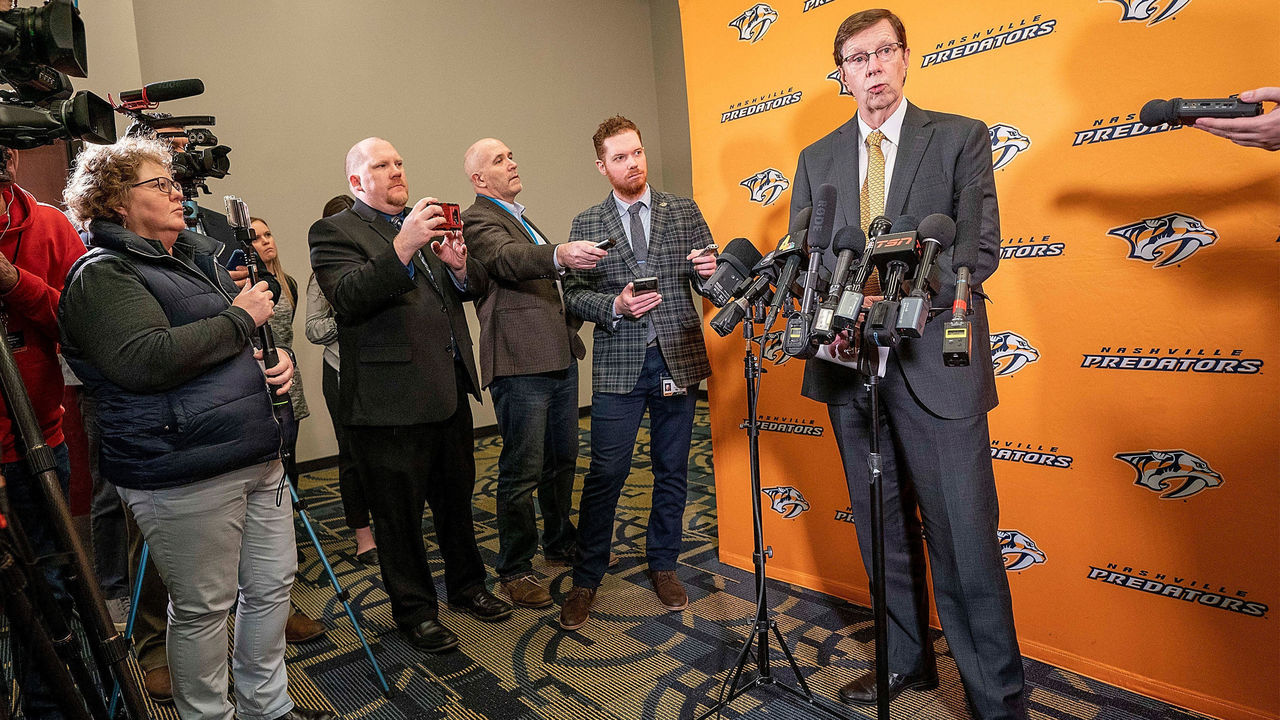 Here are three high-stakes scenarios to ponder:
Defenseman PK Subban, who's coming off a down year, has been mentioned in the odd trade rumor, and rookie Dante Fabbro is waiting in the wings. At some point, that stacked Nashville blue line won't have enough ice time to go around. Perhaps Subban is the headliner in a draft-weekend deal? This team is desperate for scoring and Subban could fetch a nice return.
Kyle Turris, the supposed answer to the Predators' depth problems at center, excelled for Canada at the world championship in May (10 points in 10 games) after a subpar season in Nashville (23 PTS in 55 GP). Could teams be intrigued by a possible change-of-scenery trade involving Turris, or does Poile bank on a bounce-back campaign from the 29-year-old?
Matt Duchene, one of this summer's top unrestricted free agents, is said to be very interested in Nashville, a place he visits frequently in his free time. Can Poile, who already has $75.9 million tied up in 21 players for next season, afford Duchene without shipping out a key player in the process?
Also of note: Restricted free-agent forwards Rocco Grimaldi and Colton Sissons need new contracts. Unrestricted free agents Zac Rinaldo, Wayne Simmonds, Brian Boyle, and Cody McLeod could all conceivably find work elsewhere. - Matisz
2019 draft picks
| Round | 1 | 2 | 3 | 4 | 5 | 6 | 7 |
| --- | --- | --- | --- | --- | --- | --- | --- |
| Pick | 24 | - | 75 | 109 / 117 | 148 | 179 | 210 |
Dallas Stars
The Stars' 2018-19 season was dramatic, to say the least, capped with a Game 7 overtime elimination in the second round of the postseason by the eventual Stanley Cup champions Blues.
GM Jim Nill, who re-signed depth pieces Roman Polak and Mattias Janmark last week, has plenty remaining on his plate this offseason and a little bit of cap flexibility with $70.6 million committed to 17 players for 2019-20. That leaves roughly $12 million for six players who'll occupy mainly lower spots on the NHL roster.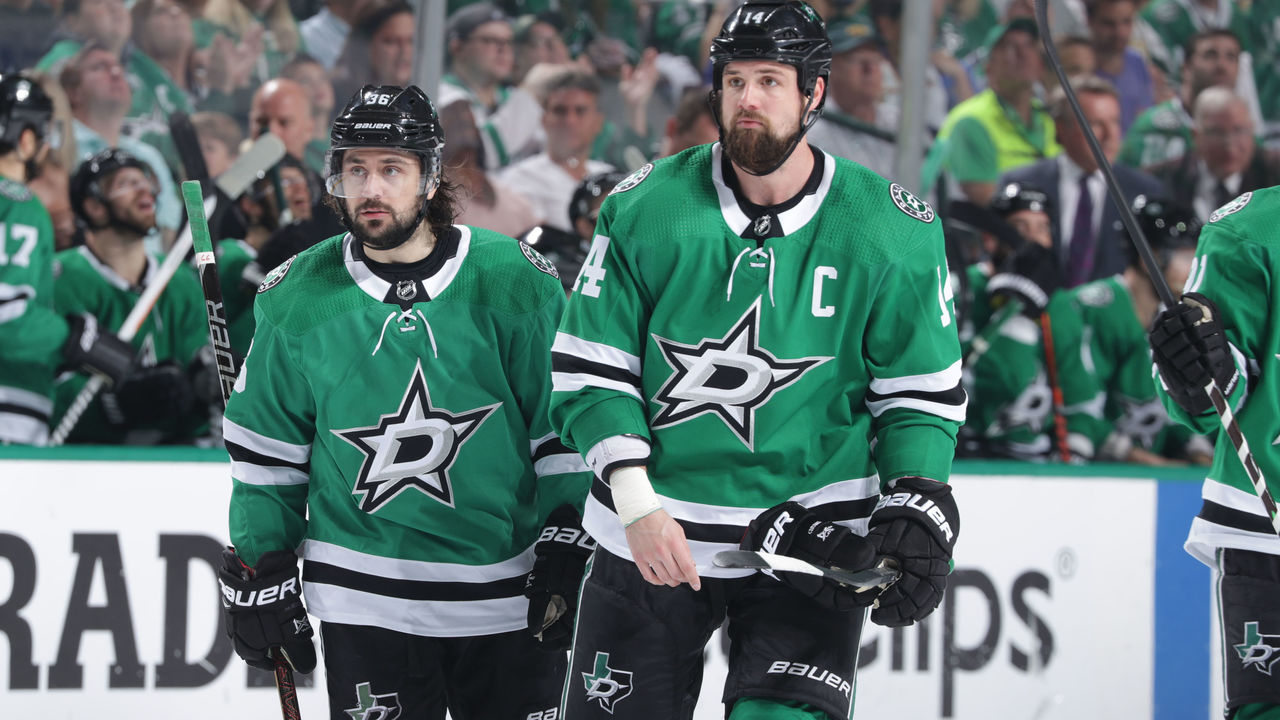 The Stars will need to find common ground with restricted free agents Jason Dickinson and Julius Honka. Nill has said veteran unrestricted free agents Jason Spezza and Marc Methot won't be receiving offers. However, he is open to retaining Ben Lovejoy, Taylor Fedun, and Zuccarello.
Zuccarello's an interesting case, as his trade from the Rangers to the Stars appeared to work out well in the short term for both player and team. The Norwegian added much-needed scoring punch to Dallas' top-six forward group in the playoffs. Something to keep in mind: If Zuccarello ends up staying put in Dallas, New York upgrades its third-round pick from Dallas to a 2020 first-rounder.
Sportsnet's Elliotte Friedman speculated a few days ago that buying out Valeri Nichushkin's contract is a possible trick up Nill's sleeve. In that situation, the Stars would only be on the hook for roughly one-third of the 24-year-old winger's $2.95-million salary, spread out over two years, according to CapFriendly.com. Nichushkin failed to score a goal in 57 games last season, his first since returning to North America from the KHL.
The emergence of defenseman Miro Heiskanen and center Roope Hintz this season was a welcome development. Dallas' core of Tyler Seguin, Jamie Benn, Alexander Radulov, John Klingberg, and Ben Bishop - all 27 or older, except for Klingberg - is now bolstered by a potential future Norris Trophy winner and a solid second-line leader. It changes the dynamic of the franchise.
Interestingly, from a big-picture perspective, the Stars have only 10 players on the books for 2020-21 and six for 2021-22. In other words, beyond this coming season, they're in fantastic financial shape. - Matisz
2019 draft picks
| Round | 1 | 2 | 3 | 4 | 5 | 6 | 7 |
| --- | --- | --- | --- | --- | --- | --- | --- |
| Pick | 18 | - | – | 111 | 142 | 173 | - |
Winnipeg Jets
The Jets face a crucial offseason, with more key players up for new contracts than they'll be able to accommodate.
GM Kevin Cheveldayoff has $57.6 million committed to 14 players, leaving a little more than $25 million to round out his roster with some blue-chip players in line for a big payday.
Patrik Laine and Kyle Connor - the latter of who is coming off a career-high 34-goal season - are the Jets' main priorities, and those two alone will likely eat a significant portion of the remaining money.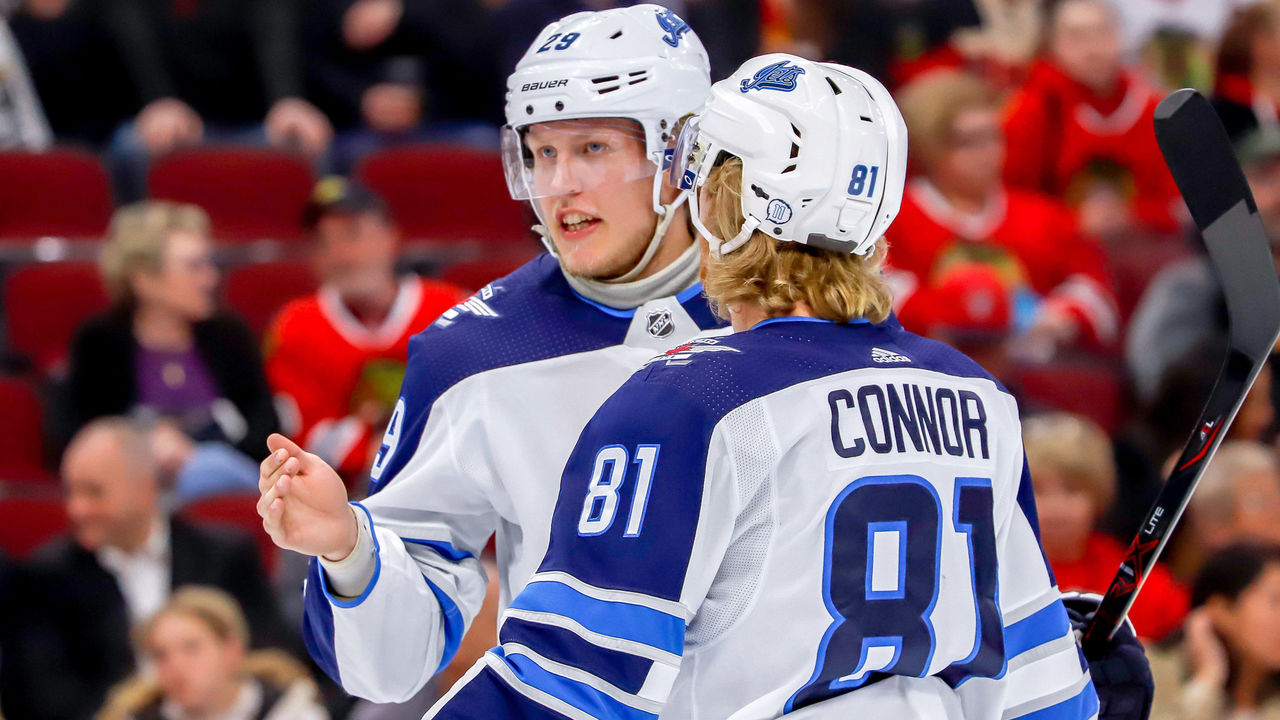 Contracts like 31-year-old Brian Little's $5.2-million cap hit also put the Jets in a bind. However, with 2015 first-round pick Jack Roslovic reportedly asking for a trade last season, Cheveldayoff may be able to include the sophomore forward in a package to rid himself of Little's contract. The veteran winger is on the books through the 2023-2024 season, though, so perhaps a player like Mathieu Perreault and his $4.1-million cap hit through 2020-2021 would be a more practical place to start. Every dollar helps.
Cheveldayoff did get a deal done for restricted free agent Jacob Trouba in order to create extra cap space, and although the return wasn't optimal, the Jets did get a young defenseman in restricted free agent Neal Pionk. Considering Winnipeg has just three regular blue-liners from last season under contract, acquiring Pionk - who can be signed at a much cheaper price than Trouba - wasn't insignificant.
- Teague
2019 draft picks
| Round | 1 | 2 | 3 | 4 | 5 | 6 | 7 |
| --- | --- | --- | --- | --- | --- | --- | --- |
| Pick | 20 | 51 | - | 113 | 134 / 144 | - | - |
St. Louis Blues
Blues GM Doug Armstrong has already stated that rookie netminder Jordan Binnington will be rewarded handsomely on his first big-league contract, which should be priority No. 1 this offseason.
The Blues have six restricted free agents other than Binnington to sort out, including 2014 first-round pick Robby Fabbri, 31-point scorer Oskar Sundqvist, and steady defenseman Joel Edmundson. However, with 13 key players already under contract, keeping the core of the championship team intact for another chance at the Stanley Cup is in the cards.
Armstrong could attempt to clear some extra cap space by trying to move veteran forward Alex Steen. The 35-year-old carries a $5.75-million cap hit through the 2020-21 season, though, and moving an aging player at that price may require sacrificing other assets to sweeten the deal.
If it ain't broke, don't fix it - Armstrong should focus on bringing back as many pieces as possible and filling the remaining holes through free agency. - Teague
2019 draft picks
| Round | 1 | 2 | 3 | 4 | 5 | 6 | 7 |
| --- | --- | --- | --- | --- | --- | --- | --- |
| Pick | - | 62 | 93 | - | 155 | – | 217 |
Colorado Avalanche
The most pressing matter for Avalanche GM Joe Sakic is getting blue-chip winger and restricted free agent Mikko Rantanen signed to a new deal.
With a projected $37 million in cap space available and just six forwards under contract for next season, the Avalanche will have to make some important decisions as to how they want to round out their offense. Sakic said in May that the team plans to be more aggressive in free agency this year, so perhaps he retains some of his young talent while adding veteran pieces in free agency to deepen the roster.
The Avalanche also own the fourth-overall selection at the draft with a chance to add another talented piece to their young core.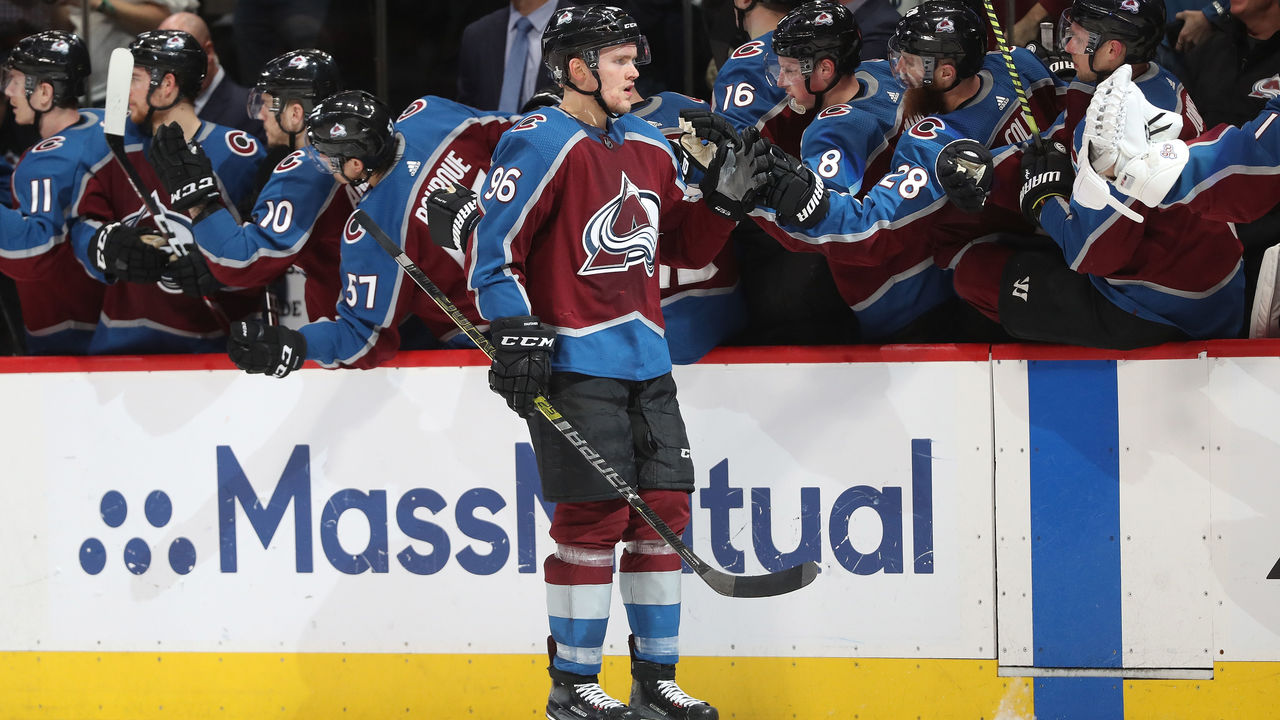 Sakic will need to shore up the crease with Philipp Grubauer the only goalie under contract for next season. Following Grubauer's strong playoff performance, it's unclear where the club sits with longtime netminder Semyon Varlamov - the 31-year-old is set to become an unrestricted free agent July 1. - Teague
2019 draft picks
| Round | 1 | 2 | 3 | 4 | 5 | 6 | 7 |
| --- | --- | --- | --- | --- | --- | --- | --- |
| Pick | 4 / 16 | 47 | 63 / 78 | - | 140 | 171 | 202 |
Chicago Blackhawks
The Blackhawks head into the offseason with some cap space for the first time in a while, with a projected $17.2 million to spend and nobody on the roster in line for a costly payday.
With Patrick Kane and Jonathan Toews each coming off career seasons in their early 30s, GM Stan Bowman should look to continue to rebuild on the fly and add some productive forwards from what should be a decent pool in free agency.
The Blackhawks also own the third overall pick in the draft and could select a promising forward with the potential to make an immediate impact such as Alex Turcotte from the U.S. National Team Development Program or Saskatoon Blades center Kirby Dach.
Bowman bolstered the blue line by acquiring Finnish defenseman Olli Maatta from the Pittsburgh Penguins. Adding another depth blue-liner through free agency certainly wouldn't hurt after the Blackhawks ranked 30th in the league with 292 goals against last season. - Teague
2019 draft picks
| Round | 1 | 2 | 3 | 4 | 5 | 6 | 7 |
| --- | --- | --- | --- | --- | --- | --- | --- |
| Pick | 3 | 43 | - | 105 / 123 | - | 167 | 194 |
Minnesota Wild
Paul Fenton tried to shake things up in his first season as the Wild's GM with a slew of deals around the trade deadline that yielded less than desirable results. Consequently, the team's six-year playoff run came to an end.
Fenton has expressed his desire to get younger, but with veterans Eric Staal and Zach Parise still in the fold and captain Mikko Koivu with one year left on his current contract, it's unlikely Minnesota hits the rebuild switch.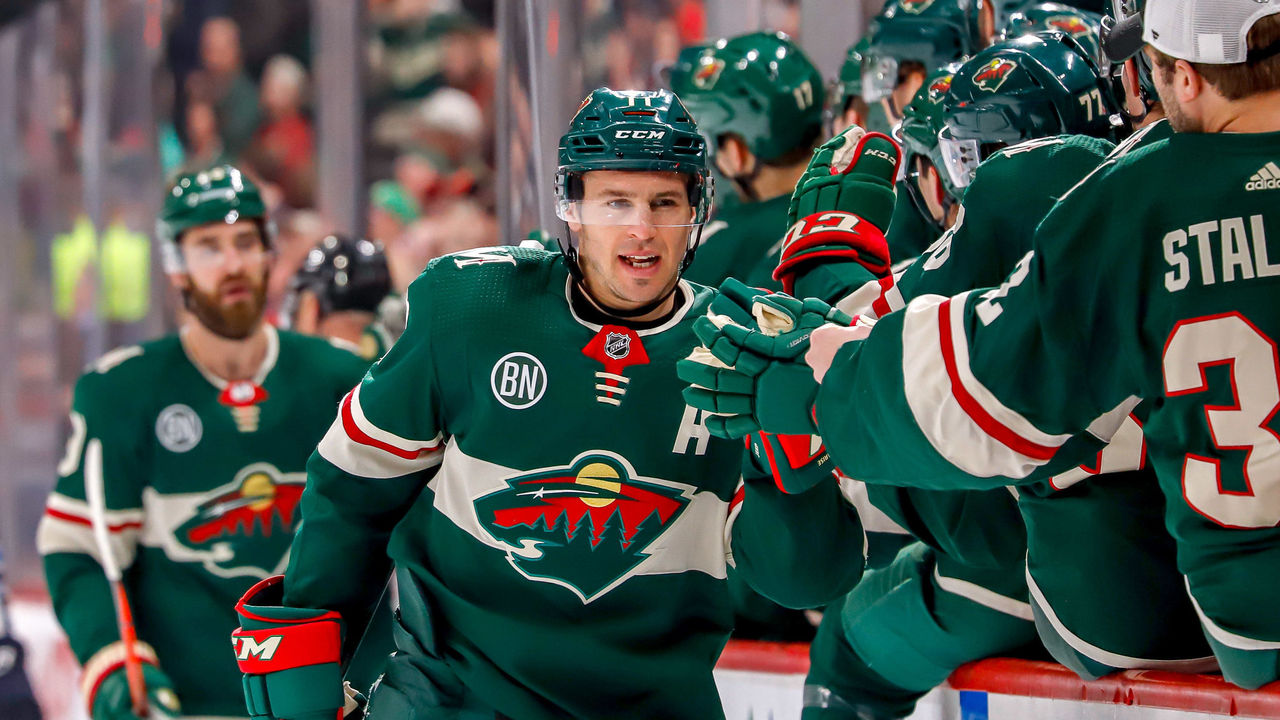 The Wild need to bolster their offense after ranking 27th last season in goals per game. Signing young restricted free agents Kevin Fiala, Joel Eriksson Ek, and Pontus Aberg will help in the future, but the team needs to add some immediate scoring.
Minnesota looked to be on the verge of doing just that by acquiring Phil Kessel for speedy winger Jason Zucker, but the veteran Penguins forward nixed the deal. Unless Fenton is willing to package his younger assets to acquire a player with significant offensive upside, the free-agent pool is likely his best bet in adding some scoring punch. - Teague
2019 draft picks
| Round | 1 | 2 | 3 | 4 | 5 | 6 | 7 |
| --- | --- | --- | --- | --- | --- | --- | --- |
| Pick | 12 | 42 | 73 | 99 | 149 | 166 / 172 | 197 |
Comments
✕
Construction Season: Retooling the NHL's Central Division teams
  Got something to say? Leave a comment below!