Get ready for your season with theScore's 2019 Fantasy Football Draft Kit and subscribe to push notifications in the NFL Fantasy News section.
In an effort to shine a light on the unnoticed or outright ignored, we've built a list of players way off the fantasy radar who could become relevant if things fall their way during the season.
Keep them on your watch list and be ready to pounce when their opportunity arises.
Average draft position (ADP) data courtesy of Fantasy Football Calculator and is based on 12-team leagues with PPR scoring.
More from this series
Ryan Tannehill, QB, Titans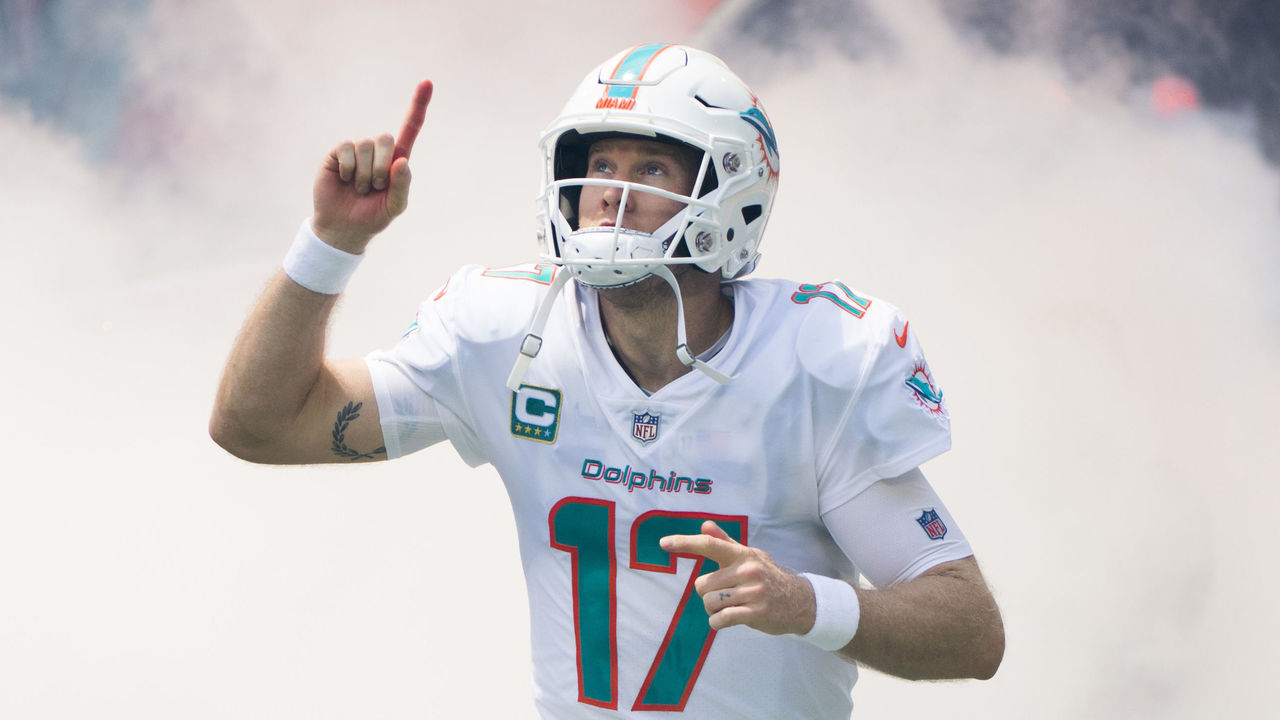 After failing to meet the expectations inherently placed on a passer drafted in the top 10, Tannehill's seven-year run in South Beach came to an end when he was traded to Tennessee.
Oddly enough, the Titans are in a similar quarterback conundrum as their former second overall pick Marcus Mariota has put together four underwhelming, injury-filled seasons as a pro. Now, Mariota enters the year needing to prove himself or he may land on the bench or even the street. And for the first time in Tannehill's career, all the pressure is off.
However, before we go any further, let's make one thing clear: Tannehill is not a good real-life quarterback. Fortunately for us, we're focused solely on his fantasy value and in that area, Tannehill has proven he can deliver. In 2014, Tannehill finished with the eighth-most fantasy points among QBs, and though he missed time last season, he had multiple three-game stretches where he produced top-15 numbers.
The Titans are also loaded at the skill positions with Corey Davis, A.J. Brown, Delanie Walker, Adam Humphries, Derrick Henry, and Dion Lewis, as well as a solid set of blockers up front.
If Mariota struggles or suffers another injury, Tannehill could be the stopgap Tennessee needs and the fringe QB1 fantasy owners never saw coming.
Overachiever potential: ★★★☆☆
ADP: Undrafted
Brian Hill, RB, Falcons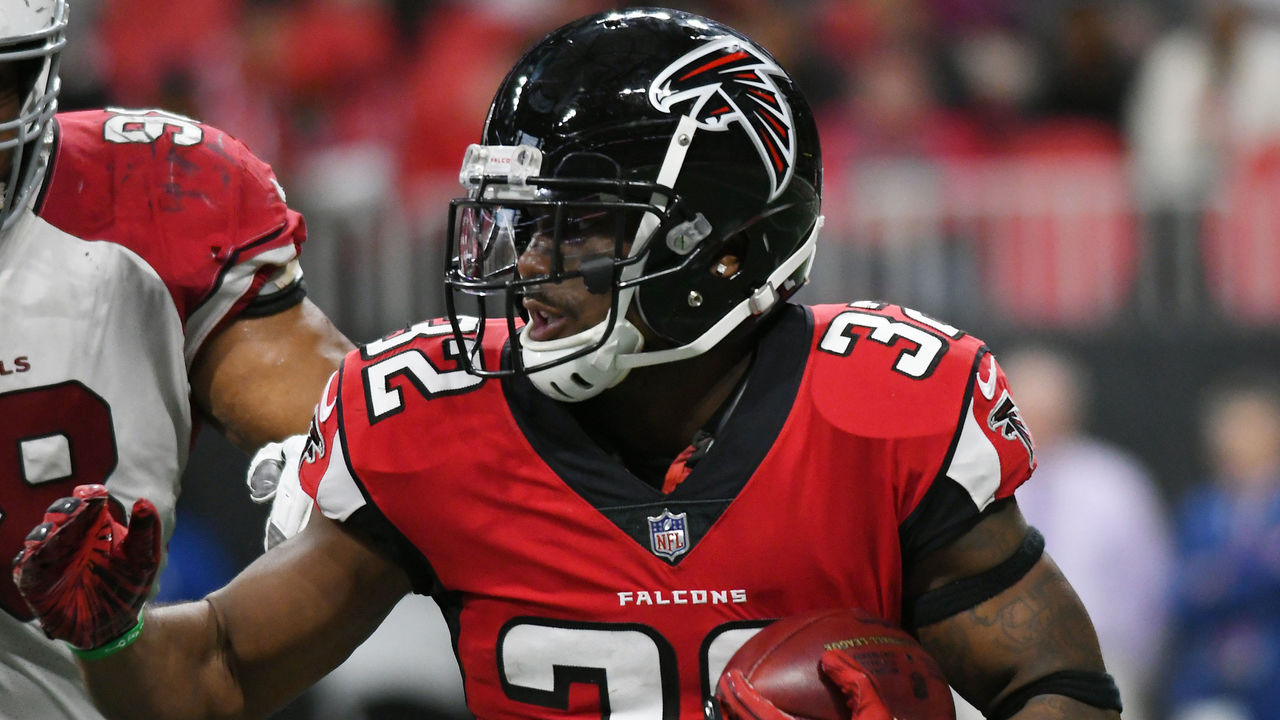 The departure of Tevin Coleman has left an opening in the Falcons' backfield. Not for a starter - that's Devonta Freeman's job - but rather for the sidekick role that's been productive for fantasy owners in recent years.
Freeman, who's dealt with a variety of injuries over the last two seasons, was sidelined for most of the 2018 campaign. That thrust Coleman into a bigger workload with Ito Smith serving in the No. 2 spot. If Smith is going to secure those duties again, he'll need to bring more to the field than what we saw as a rookie when he topped 50 yards just twice while averaging 3.5 yards per carry. Smith's fantasy value was completely dependent on him finding the end zone, which he did four times.
The 5-foot-9, 195-pound Smith doesn't project as a short-yardage back, a specialty more suited for Hill or Qadree Ollison, who each play in the 220-pound range.
Hill made the most of a late-season rise in snaps, turning 21 touches into 166 yards from scrimmage over the final four weeks.
"At the core, this league is a production league," running backs coach David Brock told the Atlanta Journal-Constitution. "So, he's got a phenomenal opportunity in OTAs now and going into the summer and training camp to show exactly what type of player he is and build on what he did in those games at the end of the year."

Freeman's durability concerns increase the fantasy value of the other backs in Atlanta. Smith may profile closest to Freeman's skill set, but the winner of the camp battle between Hill and Ollison (my bet is on Hill) has a chance to add a new dimension to the Falcons' rushing attack. Whether Hill is incorporated into the offense at the start of the season or gets promoted later due to an injury, he has the potential to be a waiver wire star on one of the best offenses in football.
Overachiever potential: ★★★★☆
ADP: Undrafted
Travis Homer, RB, Seahawks
Before they spent a first-rounder on Rashaad Penny, the Seahawks were successfully acquiring running back talent with late-round picks or in the undrafted free-agent market. Justin Forsett, Thomas Rawls, Alex Collins, and Chris Carson were all uncovered outside of the top four rounds of the NFL draft.
Homer will be the next name added to that list.
The Miami product is a compact runner with a nice build despite a smaller frame. There really aren't many weaknesses in his game; he's a steady yard-gainer, good pass-catcher, and remarkable blocker for his size.
During his first rookie minicamp in Seattle, Homer showed an "extra gear," according to ESPN's Seahawks reporter Brady Henderson, who also highlighted the plays he was making downfield in the passing game. If Homer's going to earn an early role, it'll be by landing Mike Davis' former pass-catching spot over C.J. Prosise, J.D. McKissic, and Bo Scarborough.
Current starters Carson and Penny will handle the bulk of the carries, but neither has an extensive history as a receiving back.
Homer doesn't have a direct path to starter's snaps, but few players in this article do. The Seahawks led the league in rushing attempts in 2018 and are aiming to be just as run-centric once again, allowing for the possibility of two simultaneous fantasy starters. If either of those backs miss time, Homer is the handcuff to own.
Overachiever potential: ★★★★☆
ADP: Undrafted
Devine Ozigbo, RB, Saints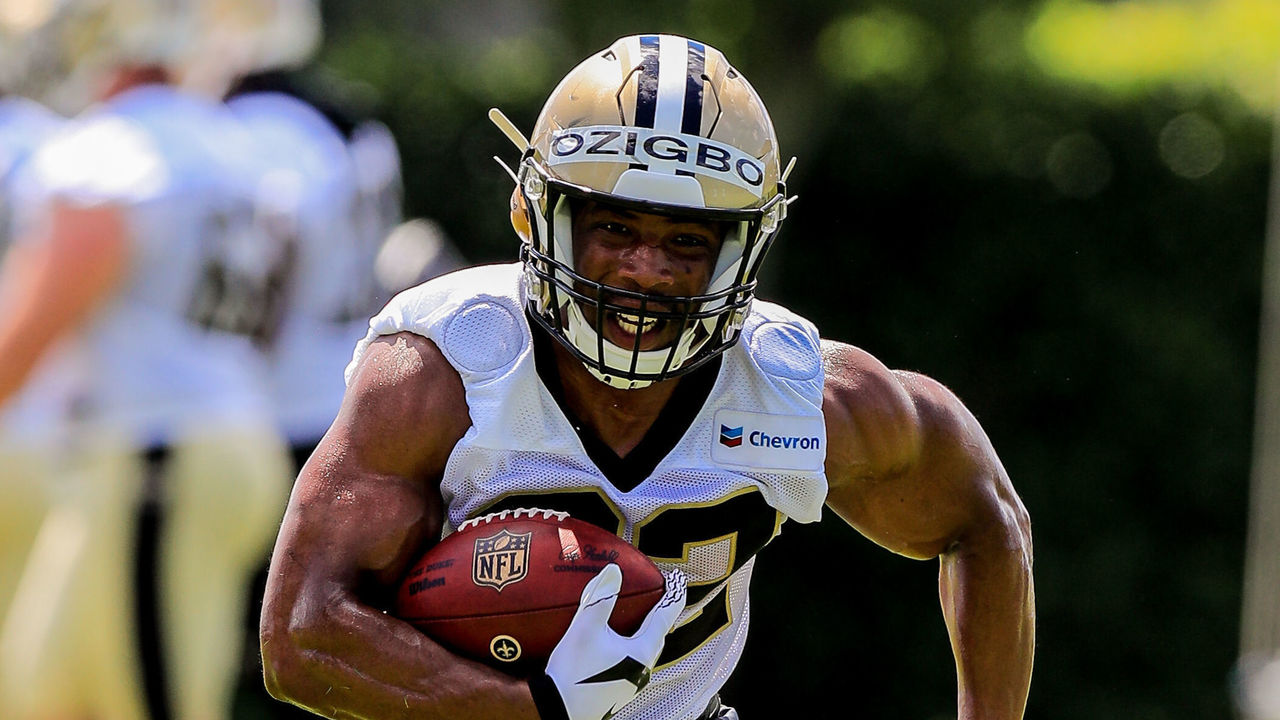 Ozigbo checks a lot of the same boxes that Homer does. He's a rookie who will start his NFL career on an offense that already has a dynamic one-two punch at running back with Alvin Kamara and Latavius Murray.
As an undrafted free agent, Ozigbo doesn't have draft capital working in his favor, so he'll need to prove himself in OTAs and training camp while battling veteran backups like Javorius Allen and Dwayne Washington.
He lacks the receiving chops to be a star in fantasy, but his strong legs and ability to drive the pile make him an ideal power runner and short-yardage back. In the pre-draft process, I wrote that Ozigbo would likely go off the board later than expected because he's far too reliant on the offense to create yards for him. In fact, in college, he had a tendency to take advantage of weaker opponents while fading in tougher matchups.
In New Orleans, the running game has flourished over the last few seasons. The team has let its dominant offensive line champion the cause en route to the fifth- and sixth-most rushing yards over the last two years, respectively. Murray is slated to inherit Mark Ingram's carries with Ozigbo as his understudy.
If Kamara goes down, Murray would be given lead-back volume with Allen stepping in on passing downs. However, if Murray hits the trainer's table, Ozigbo would be the perfect fill-in to pair with Kamara and could immediately become a high-end RB3 in fantasy.
Overachiever potential: ★★★★☆
ADP: Undrafted
Preston Williams, WR, Dolphins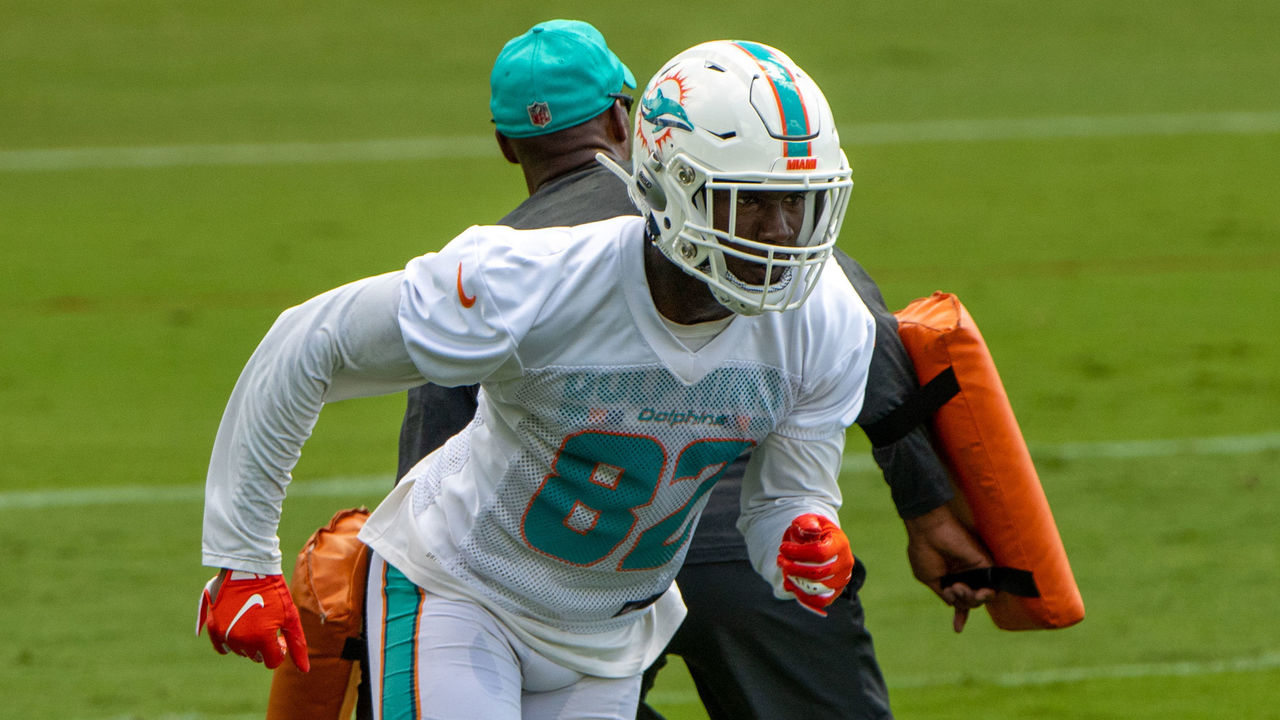 You know it's OTA season when stories about DeVante Parker's outstanding practice performances begin circulating. It's an annual tradition, but we know how this story ends.
Even with a new coaching staff in Miami, Parker has provided little evidence that he'll sustain a breakout for anything more than a game or two. He's a late-round flier for fantasy owners willing to take the plunge again.
All the Parker hype may have overshadowed a solid debut for Williams, an undrafted rookie whose immense talent is offset by a plethora of off-field issues. Betting that players with checkered pasts will change their ways can be a risky proposition, so proceed with caution.
On the field, Williams is a very intriguing 6-foot-4, 211-pound wideout who blew up in his final collegiate campaign to the tune of 96 catches, 1,345 yards, and 14 touchdowns. It was his red-zone work that was particularly noticeable to those in attendance at Dolphins practices the last couple weeks.
Kenny Stills is expected to move into the slot this season, leaving Parker and Albert Wilson as Williams' primary competition on the outside. The new regime might give Parker a fresh start, but it also might be more willing to move on when he inevitably falters.
Or, perhaps Williams will slide into Wilson's spot in the lineup. Wilson has struggled to get healthy after a hip ailment sent him to injured reserve in October.
For now, monitor any information coming out about Miami's receiver depth chart and put Williams on your preseason watchlist. He's already on mine.
Overachiever potential: ★★★★☆
ADP: Undrafted
Blake Jarwin, TE, Cowboys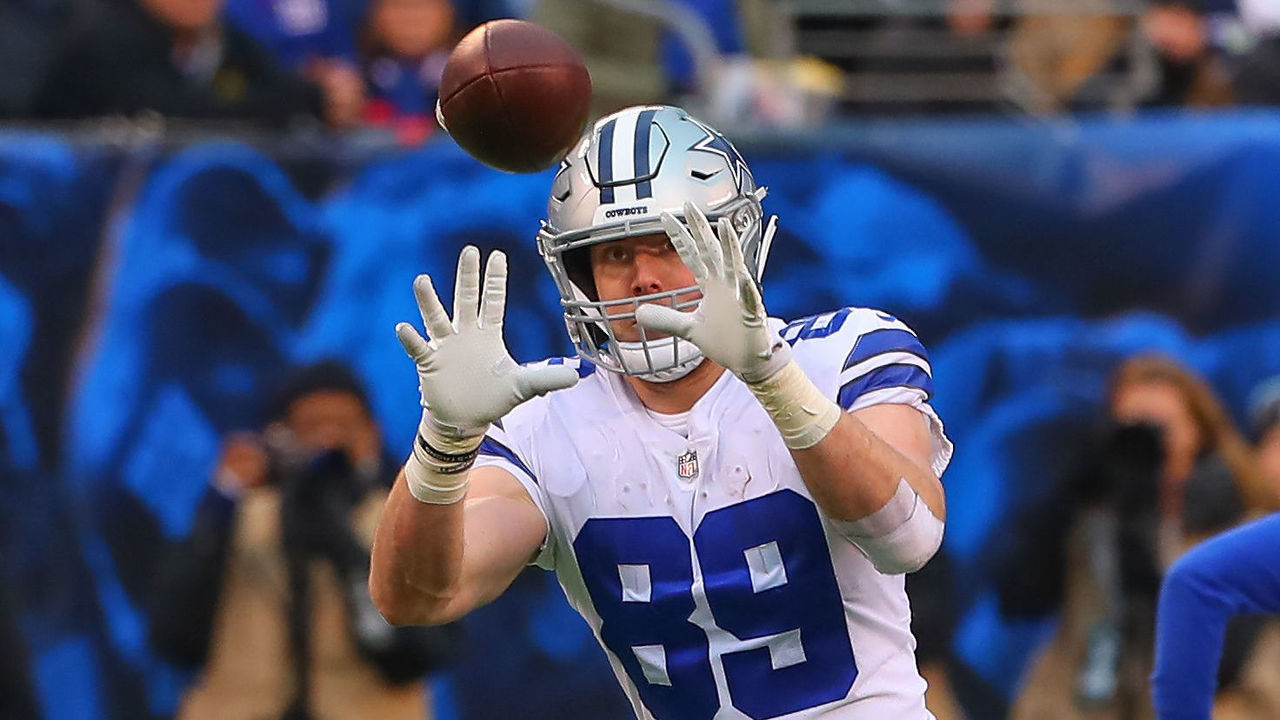 The last time we watched Jason Witten play football, he was a 35-year-old tight end in full decline. Analysts were falling over themselves to make jokes about him being a "dad runner." And though he somehow put together a low-end TE1 fantasy season, he did it while being force-fed targets on a team whose only legitimate receiver was Dez Bryant.
The current iteration of the Cowboys is a much deeper offense with a true No. 1 option in Amari Cooper, a talented sophomore in Michael Gallup, and a veteran slot receiver in Randall Cobb. Dallas has also wisely worked Ezekiel Elliott into the passing attack.
The now 37-year-old isn't coming out of the Monday Night Football booth to be a full-time player in the NFL. The team has hinted that his snaps will be limited. So who else will be lining up at tight end?
Last year's starter Geoff Swaim was injured during the campaign and didn't re-sign with Dallas in free agency. His late-season replacement was Jarwin, who impressed down the stretch.
Even if you discount Jarwin's seven-catch, 119-yard, three-touchdown performance in Week 17, the tight end still had some notable lines in December, including 7-56 and 4-45.
While casual fantasy owners are laughing at Witten's return to action, you should be writing down Jarwin's name and preparing for him to emerge as the real starter in Dallas.
Overachiever potential: ★★★☆☆
ADP: Undrafted
More from this series