SEVILLE - In the modern era, fans tend to view splurges in the transfer market as proof of their club's ambition.
Real Betis haven't shied from such investments since Lorenzo Serra Ferrer took over as sporting director in 2017 and, in the aftermath of Saturday's 3-2 defeat to Gran Derbi rivals Sevilla, it was no different.
On Tuesday, Real Betis turned Giovani Lo Celso's loan from Paris Saint-Germain into a permanent transfer costing €25 million. It was a move that raised doubts over the sense in PSG's recruitment policy but, for Betis, safeguarded the future of a gifted technician who can lead an exciting Verdiblancos era - or simply demand a much larger fee in the future.
There have been other impressive hires. In-demand Mexican teenager Diego Lainez elected to join Betis in January. Lo Celso's initial loan was struck last summer, and his arrival coincided with paid moves for wise midfielder William Carvalho, Sidnei, and Antonio Barragan, and free pinches of Sergio Canales, Takashi Inui, Pau Lopez, and Joel Robles.
It wasn't so long ago that bringing players of this repute to Heliopolis was unthinkable. Before manager Quique Setien's exciting game plan and the clutch of hipster favorites in his squad, Betis were a mess.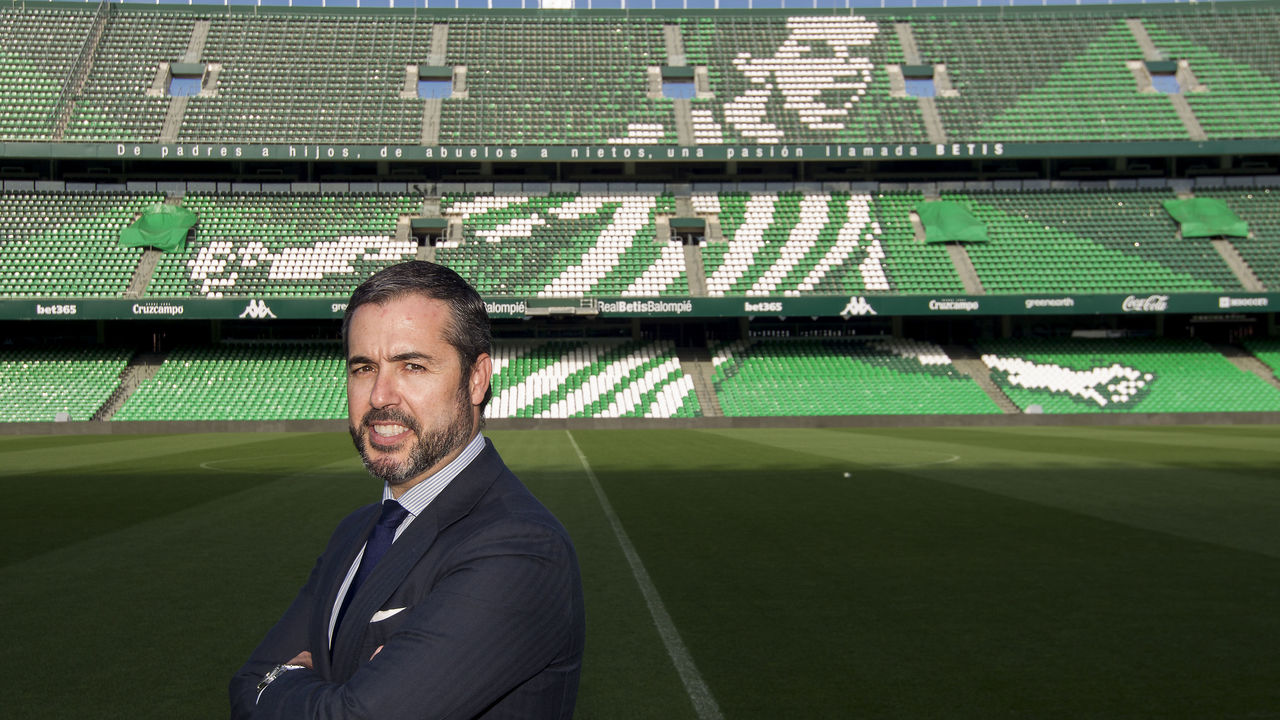 "Maybe four years ago we had a bad debt of €28 million," Betis communication director Julio Jimenez Heras told theScore. "Now we are €140 million (above the break-even point)."
Sporting director Serra Ferrer previously coached Betis over two separate spells. His second stint, when he collected the 2005 Copa del Rey title and secured qualification for the Champions League, established him as one of greatest managers in the club's history.
But Serra Ferrer's success acted as a smokescreen to the turmoil behind the scenes: between his second departure in 2006 and Setien's appointment under 23 months ago, there were 17 separate regimes in the technical area.
The managers' biggest hurdle was debt. Controversial ex-president Manuel Ruiz de Lopera's mindless spending plunged Betis into deep financial mire, and those issues were inherited by a rapid succession of club presidents and vice presidents after Lopera left in 2010.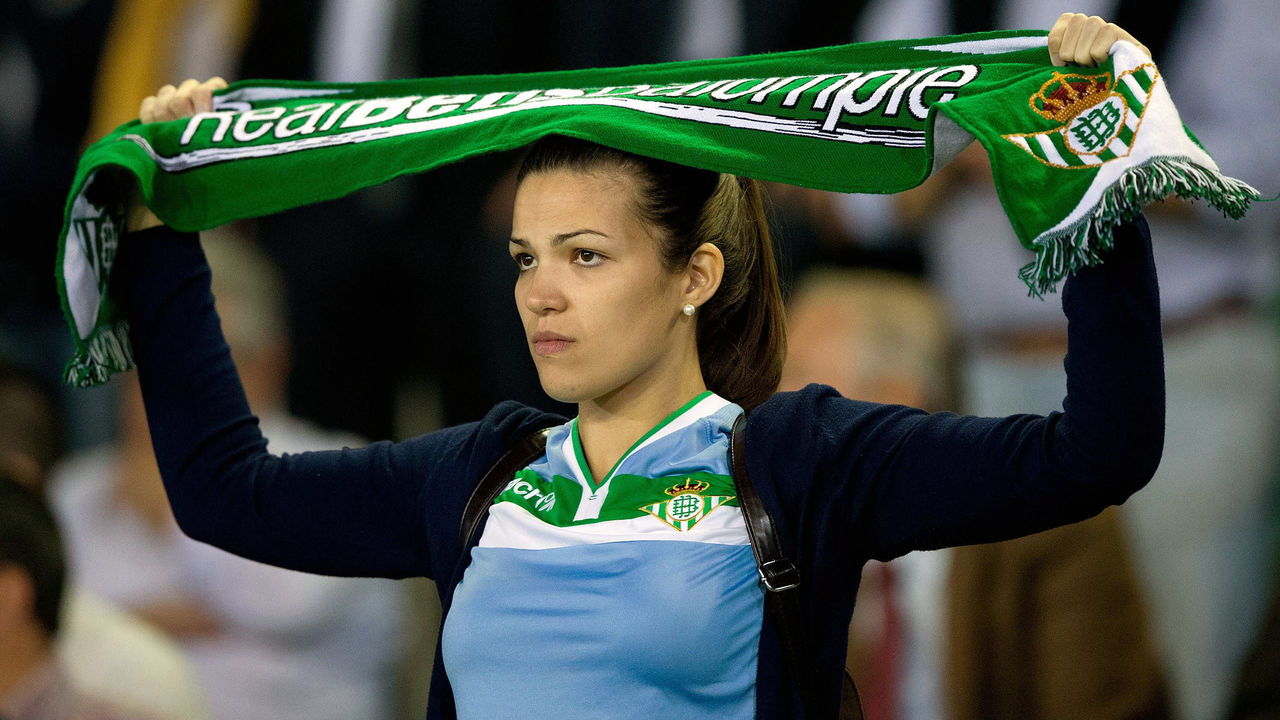 In the past 10 seasons, Betis have played in the second tier for three years and battled back from administration by paying €10 million annually toward their debt. Sevilla, meanwhile, crammed in five Europa League successes between 2006 and 2016 and beat Barcelona 3-0 in the 2006 UEFA Super Cup final. The contrasts between the Andalusian rivals were stark.
It wasn't until Angel Haro and Jose Miguel Lopez Catalan - forward-thinking businessmen and lifelong Betis fans who had never previously worked in football - took over in 2016 and started selling shares to supporters that today's club began to take shape.
"We have no sheikh or an American investor or a Chinese investor. The club is the property of the fans," Jimenez explained. "Fifty-five percent of the property of the club is fans; the fans can own less than one percent of the shares. The remaining 45 percent is property of 25 former players, legends, local entrepreneurs, celebrities, members of the board."
He added: "Today (the club is the) property of 14,000 people. That's one more reason why we are very proud of it. If maybe the next president doesn't do well ... we can change it."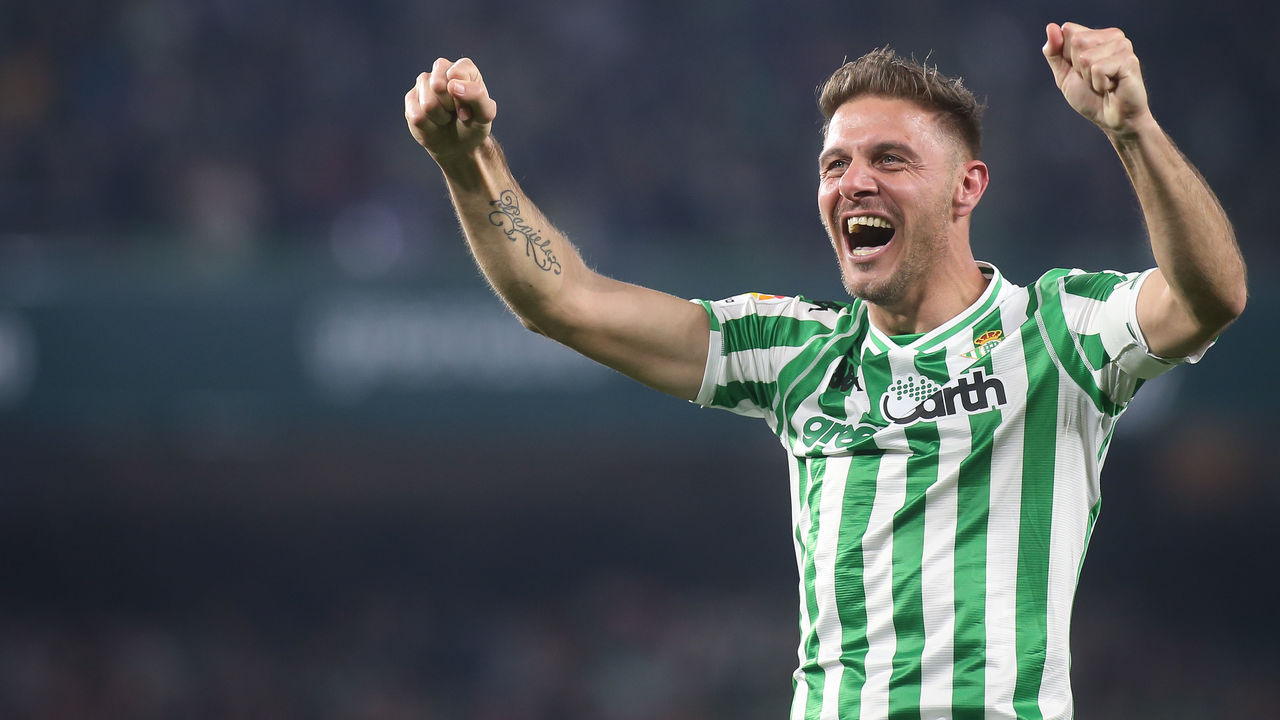 One of the biggest portions of the club is owned by Joaquin, the club legend who is still a regular feature on the right flank at the age of 37. "It's a way of giving something back after everything Betis have given me," he said to BBC Sport last week.
Betis can now challenge Sevilla's supremacy thanks to their newfound boardroom stability, Serra Ferra's recruitment, and Setien's coaching. Before the weekend's loss in El Gran Derbi, Betis had taken seven points from a possible nine in recent scuffles with their neighbors. If it wasn't for Jese Rodriguez's wastefulness, they may have beaten their foes once more.
"Now, like Sevilla, they have money," ElDesmarque journalist Ignacio Caceres Dastis told theScore. "They can sell their product really well. They can persuade players like William Carvalho, Canales - all those kind of players."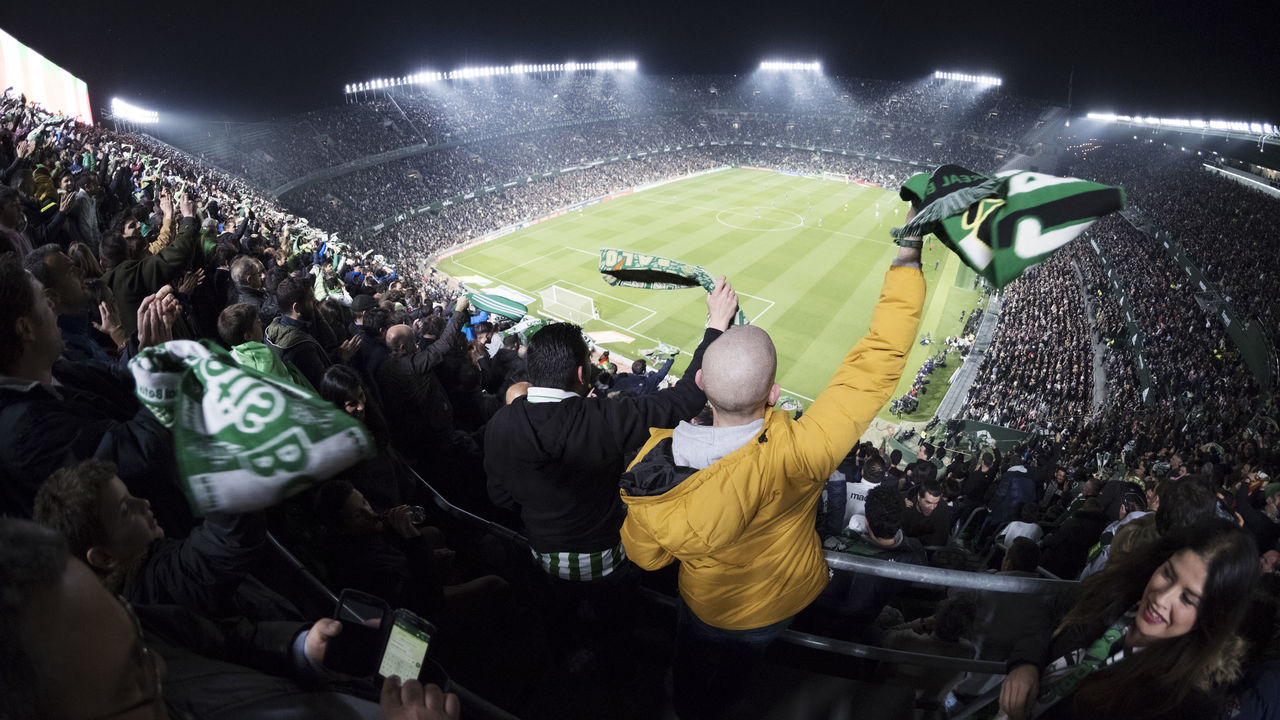 Betis aren't content with just challenging Sevilla. They want to grow beyond Spain's borders. Pairing Andres Guardado and Lainez at the club has helped cultivate an online Mexican following, and the decision to unveil Inui in his native Japan last summer attracted over 120 journalists. The Chinese and American markets are also being targeted.
"Without a goal you can't dream," Marca wrote of Betis after Saturday's El Gran Derbi.
Betis' on-pitch effectiveness still needs work, but foundations are being laid. Los Verdiblancos are on course to secure European qualification in back-to-back league seasons for the first time in their history, therefore earning extra revenue that can further underpin their ambitions.