How Holland can make the most of the Oilers' mess left by Chiarelli
Minas Panagiotakis / National Hockey League / Getty
Ken Holland is entering a sticky situation after reportedly agreeing to become the general manager of the Edmonton Oilers. He has world-class talents Connor McDavid and Leon Draisaitl at his disposal, but thanks to the previous regime led by Peter Chiarelli, there isn't much else to smile about.
Due to some of the bad contracts Chiarelli signed during his tenure as GM, Holland will have limited spending flexibility throughout his first few seasons at the helm. And even though the Oilers' roster has more holes than a block of Swiss cheese, there's still a formula Holland can follow to make the Oilers more competitive next season without derailing their long-term contention plan.
Shed contracts via buyout
Milan Lucic provides zero value to the Oilers on the ice. Even though his seven-year, $42-million contract is bonus-heavy, Edmonton is better off buying him out. Here's what it would look like, courtesy Cap Friendly:
| Season | Pre-buyout cap hit | Post-buyout cap hit |
| --- | --- | --- |
| 2019-20 | $6M | $3.625M |
| 2020-21 | $6M | $5.625M |
| 2021-22 | $6M | $4.125M |
| 2022-23 | $6M | $5.625M |
| 2023-24 | | $625K |
| 2024-25 | | $625K |
| 2025-26 | | $625K |
| 2026-27 | | $625K |
It's certainly not ideal, but the buyout would save the Oilers $2.5 million, and give Holland significant cap flexibility in two of the next four seasons.
In addition to Lucic, Holland should also buy out Andrej Sekera's contract. After signing a six-year, $33-million deal in 2015, Sekera enjoyed two solid campaigns with the Oilers. However, a torn ACL in 2017 and a torn Achilles tendon in 2018 have limited the 32-year-old to 60 games over the past two seasons, where he's been a shell of his former self.
The Oilers could buy out Kris Russell instead, but Sekera's durability is a major concern, and his buyout would save the club more money. Here's what it would look like:
| Season | Pre-buyout cap hit | Post-buyout cap hit |
| --- | --- | --- |
| 2019-20 | $5.5M | $2.5M |
| 2020-21 | $5.5M | $2.5M |
| 2021-22 | | $1.5M |
| 2022-23 | | $1.5M |
In total, it would save the Oilers $3 million while opening a spot for a younger, more mobile defenseman, which brings us to Holland's next task.
Trade Jesse Puljujarvi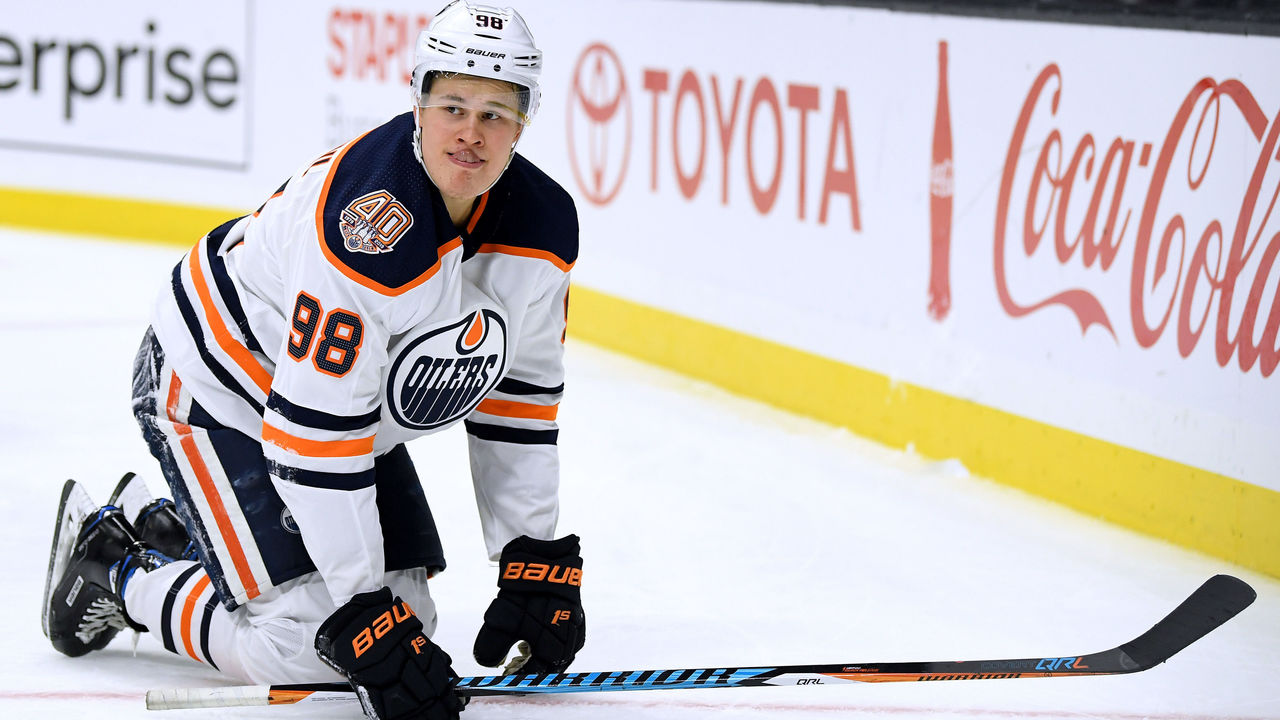 This may be a tough pill to swallow for some Oilers fans, but a Jesse Puljujarvi trade seems inevitable at this point. Back in February - after Chiarelli had already been fired - the Oilers were reportedly open to trading him, and Puljujarvi's agent also suggested a change of scenery would be beneficial for both sides. This doesn't necessarily mean Holland will want to deal the former fourth overall pick, but with no prior ties to the restricted free agent, he likely doesn't care about the investment the old regime made in him, and will take the best offer he can get.
Quantifying Puljujarvi's trade value is not easy. He still has upside, but flashes of his potential - although tantalizing - have been few and far between at the NHL level. It isn't often that players of his age and with his draft status get moved after posting such a lack of production.
Former third overall pick Dylan Strome, who was dealt from the Arizona Coyotes to the Chicago Blackhawks this past season, is the most recent example, but even his sample size in the NHL was much smaller than Puljujarvi's.
Obviously the Strome trade hasn't looked good for the Coyotes, as he flourished upon his arrival in the Windy City. He was sent to Chicago along with Brendan Perlini in exchange for a quality top-six forward in Nick Schmaltz. As a center with more intrigue, Strome's trade value was higher than Puljujarvi's is now, even though some had already labeled him a bust.
For the Oilers to get their best return on Puljujarvi, it would have to involve a team that has a great incentive to acquire the forward, and perhaps no club possesses this more than the Carolina Hurricanes. After seeing how Strome flourished in a reunion with junior teammate Alex DeBrincat, the Canes could be intrigued by Puljujarvi, who was part of a dominant line for Finland at the 2016 world juniors with Sebastian Aho - Carolina's No. 1 center.
Here's a possible trade that could benefit both sides:
| Oilers receive | Hurricanes receive |
| --- | --- |
| F Lucas Wallmark | F Jesse Puljujarvi |
| D Trevor van Riemsdyk | |
| 2019 2nd-round pick | |
This return is not as sexy as Oilers fans might've hoped for, but it would immediately make them a better team. Wallmark is a high-floor, 23-year-old two-way center who would give Edmonton's next coach more options if he wants to play McDavid and Draisaitl together. He'll be an RFA after 2019-20.
Van Riemsdyk, 27, didn't see significant ice time because of Carolina's deep defense core, but he proved during his days with the Chicago Blackhawks that he's capable of effectively playing top-four minutes. He'll be a UFA after next year, so this hypothetical trade would be attached to a reasonable four-year extension with a $3-million cap hit. He recently underwent shoulder surgery and is expected to miss four-to-six months, meaning, at worst, he'll miss the first month of 2019-20. At best, he'd be ready in time for training camp.
Find value in free agency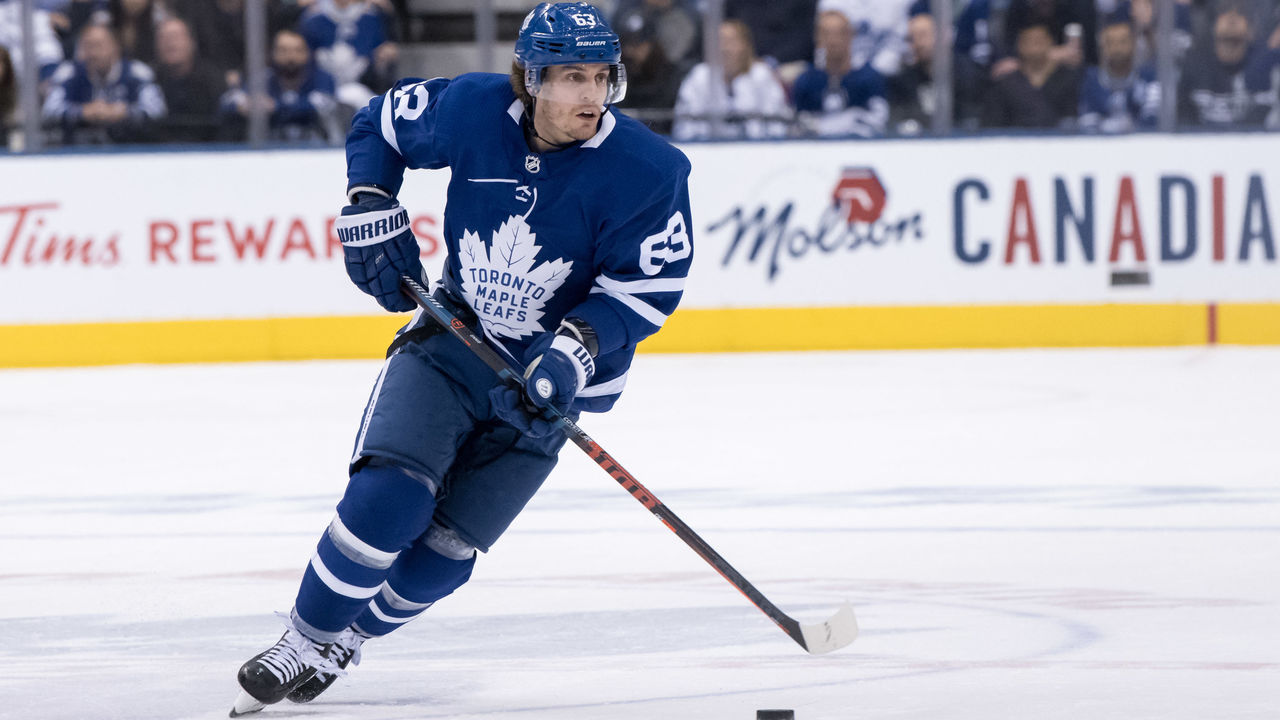 With limited cap space, Holland is going to have to find bargains in free agency to fill out the rest of the Oilers' roster. With the defense mostly intact, and plenty of center options, Holland's attention should fall on speedy wingers who can drive possession and complement Edmonton's talent down the middle, and possibly a backup netminder.
Brandon Tanev
Tanev is a speedy, gritty, versatile forward capable of playing either wing up and down the lineup. He would help the Oilers' penalty kill and is coming off a career-high 14-goal season. At age 27, he's likely seeking a multi-year deal, so let's give him a four-year contract worth $3 million per season. The term may seem steep, but that'll likely be the going rate. With a low cap hit, there's minimal risk involved.
Tyler Ennis
Ennis was bought out by the Minnesota Wild prior to the 2018-19 campaign, and inked a one-year prove-it deal with the Toronto Maple Leafs. Playing a limited fourth-line role, Ennis finished seventh in the entire NHL in goals per 60 minutes (minimum 300 minutes). He proved he still has the skill and quick first step that made him a serviceable top-six forward during his early days with the Buffalo Sabres. We'll give the Edmonton native a two-year deal worth $2.5 million per season, though it's possible he could take less to return home.
Brandon Pirri
All Pirri does is score goals. He's played at a 20-goal pace in his career, and finished last season sixth in goals per 60 minutes (minimum 300 minutes), but has had difficulties carving out an everyday role. He has the offensive upside to flourish alongside the Oilers' high-end talent. Let's pencil him in for a one-year, $1.5-million contract.
Curtis McElhinney
It's tough to upgrade Edmonton's goaltending after Chiarelli unnecessarily handed a three-year, $13.5-million extension to unproven 30-year-old Mikko Koskinen. However, with open cap space available for the 2019-20 season, McElhinney could be a nice fit. He may want the security of a multi-year deal after bouncing around the league, but for the first time in his career he'd enter training camp with a legitimate chance to win the starting job, and may jump at a generous one-year, $4-million contract.
Hire the right head coach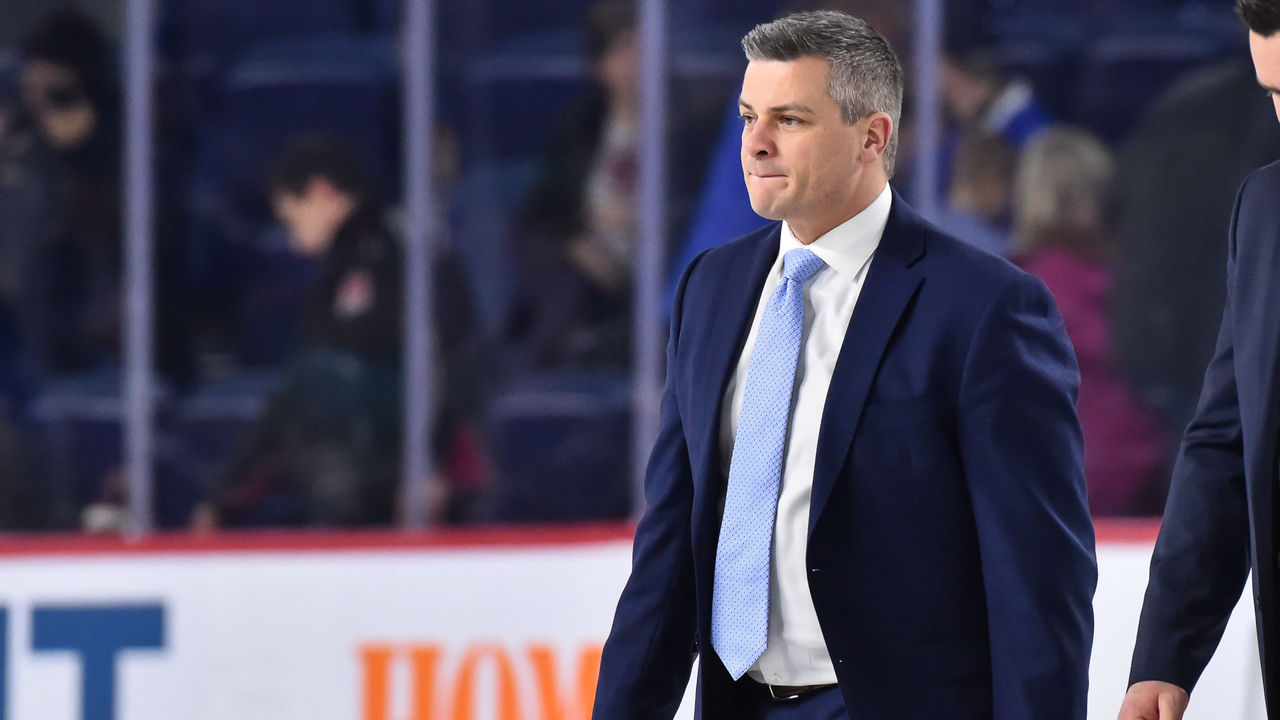 Holland's most pressing task as the Oilers' new GM will be finding a head coach to replace Ken Hitchcock. Four candidates he should target are Toronto Marlies head coach Sheldon Keefe, University of Minnesota Duluth head coach Scott Sandelin, Syracuse Crunch head coach Benoit Groulx, and St. Louis Blues assistant coach Steve Ott.
Keefe, Sandelin, and Groulx are bright, forward-thinking bench bosses who boast impressive winning resumes and seem ready to make the step to become NHL head coaches. Ott is a bit of an outlier, as he's been an assistant coach for just two years since retiring as a player in 2017, but fits the Rod Brind'Amour motivator mold.
This list is subject to change if one of the league's current head coaches became available, but as of now, none of the retreads provide inspiring options.
The end result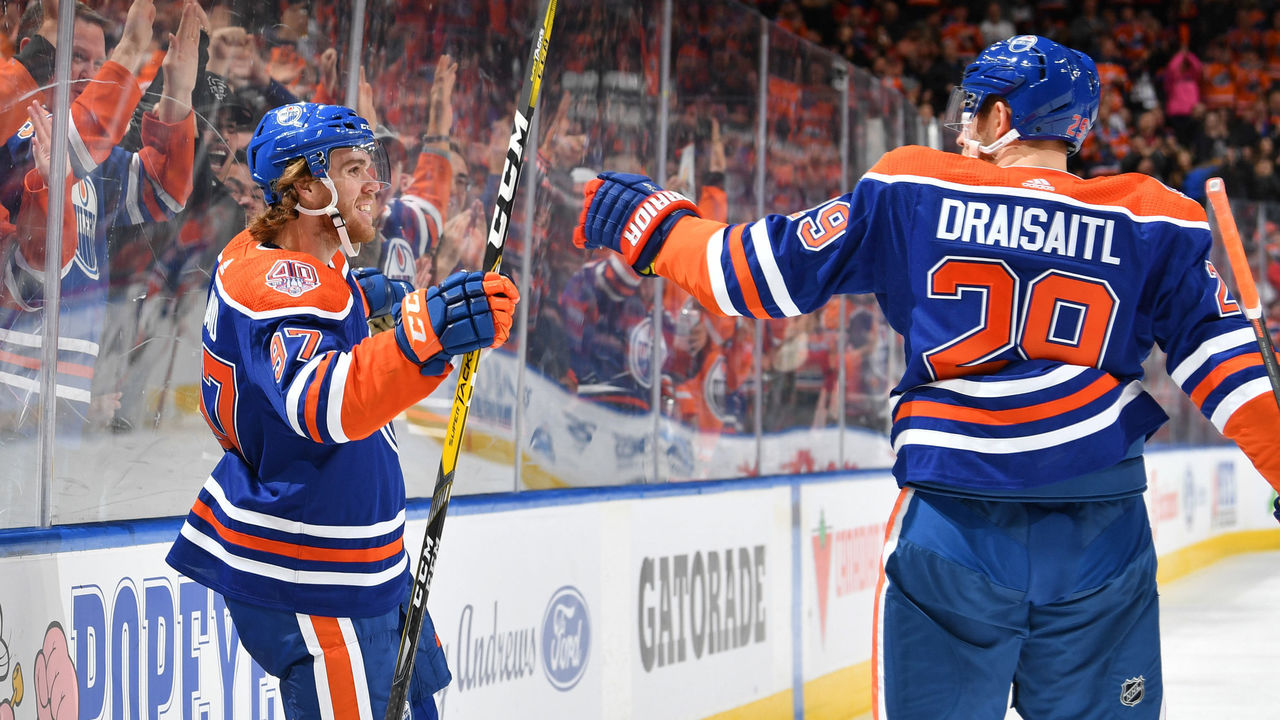 After all the proposed changes, the finished product would result in an Oilers team that's younger, deeper, faster, and more skilled without handing out poor, long-term contracts, or giving away draft picks and prospects.
Forwards: $43.5M
| LW | C | RW |
| --- | --- | --- |
| Leon Draisaitl | Connor McDavid | Zack Kassian |
| Brandon Pirri | Ryan Nugent-Hopkins | Tyler Ennis |
| Brandon Tanev | Lucas Wallmark | Sam Gagner |
| Tyler Benson | Colby Cave | Kailer Yamamoto |
| Jujhar Khaira | Kyle Brodziak | |
It remains to be seen whether the new coach would want to play McDavid and Draisaitl on the same line or not, but for the sake of this projection, we've kept the dynamic duo together. Nugent-Hopkins would be flanked by two skilled wingers with 25-goal potential. Benson, a 21-year-old former second-rounder, produced nearly a point per game in the AHL this year. It's easy to see either him or Yamamoto playing their way up the lineup out of training camp.
Defense: $20.7M
| LD | RD |
| --- | --- |
| Oscar Klefbom | Adam Larsson |
| Darnell Nurse | Trevor van Riemsdyk |
| Kris Russell | Evan Bouchard |
| | Matthew Benning |
Nurse would be the biggest beneficiary of the Puljujarvi trade, as he'd have a mobile, positionally sound partner who can help move the puck. Bouchard was the OHL's top defenseman this year, but if he's not ready to break with the team out of camp, some AHL seasoning could serve him well. In that case, Benning would become the sixth defenseman.
Goalies: $8.5M
G
Mikko Koskinen
Curtis McElhinney
McElhinney will push Koskinen for starts, and serves as a nice stopgap until Shane Starrett, who posted a .918 save percentage in the AHL last year, is NHL ready.
Buyout cap hit: $7.75M
Buried cap hit: $1.175M
Total cap hit: $81.64M
Projected 2019-20 salary cap: $83M
Notable departed players: Puljujarvi (trade), Lucic (buyout), Sekera (buyout), Alex Chiasson (UFA), Tobias Rieder (RFA), Ty Rattie (RFA), Alex Petrovic (UFA), Kevin Gravel (UFA), Anthony Stolarz (UFA).
This new squad is still far from perfect, but it would give the Oilers their best shot at making the playoffs in 2019-20, and set them up better long term. Plus, if this postseason has been any indication, anything can happen once the playoff ticket is punched - especially with team-carrying stars like McDavid and Draisaitl.
(Advanced stats courtesy: Natural Stat Trick)
Comments
✕
How Holland can make the most of the Oilers' mess left by Chiarelli
  Got something to say? Leave a comment below!