Stanley Cup Playoffs: Western Conference preview
Scott Rovak / National Hockey League / Getty
The Western Conference was as wild as ever this year. It doesn't seem too far-fetched to believe all eight teams have a legitimate chance of advancing to the second round. With that said, let's dive into our predictions, X-factors, and breakdowns for each Western series.
View the Eastern Conference preview here.
Calgary Flames vs. Colorado Avalanche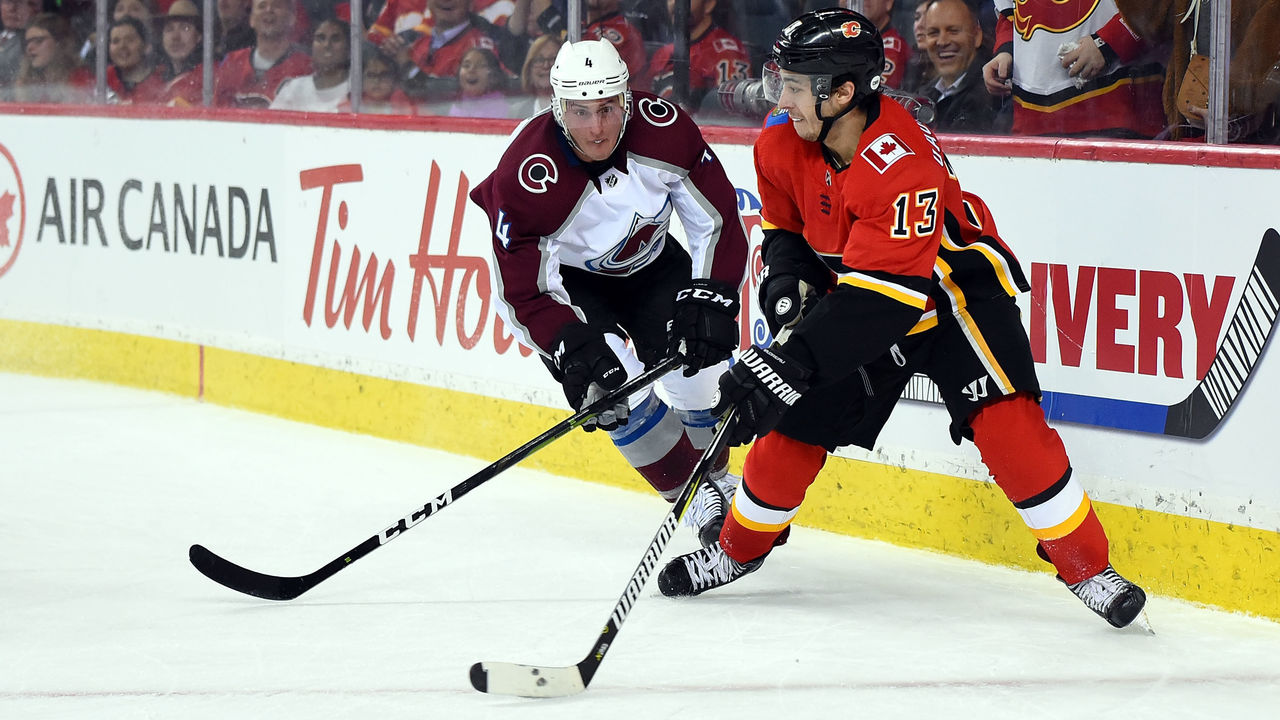 Prediction: Flames in six
Avalanche goaltender Philipp Grubauer was red-hot down the stretch, going 9-2-2 with a .956 save percentage and three shutouts in his final 14 contests. He may be able to steal a game or two against the Flames, but stifling the league's second-ranked offense over a seven-game series will be a tall task.
Calgary's depth - both up front and on the blue line - should prevail in this series. Colorado's top line of Nathan MacKinnon, Gabriel Landeskog, and Mikko Rantanen may go off in a couple of games, but its lack of secondary scoring should ultimately lead to a first-round exit.
X-factor for Flames: Mikael Backlund
With home-ice advantage, the Flames' top line of Sean Monahan, Johnny Gaudreau, and Elias Lindholm will have its way with whichever soft matchup it encounters. If Calgary's checking line, centered by Backlund, can keep one of hockey's best trios in check - or better yet, force the Avs to break it up - this series could be over early.
X-factor for Avalanche: Mikko Rantanen
Though nothing is set in stone, the Avalanche expect Rantanen to be ready for Game 1 after he missed the last eight games of the regular season with an upper-body injury. If he misses time in this series or is ineffective due to his ailment, Colorado doesn't stand much of a chance. But if he's playing like his normal self, don't be shocked to see the Avs push this series to the limit on the shoulders of their top line.
San Jose Sharks vs. Vegas Golden Knights
Prediction: Golden Knights in seven
The Sharks and Golden Knights meet in a rematch of last year's second-round clash, which Vegas won in six games. As most series between two evenly matched clubs go, the team with the better goaltending should prevail. That could prove especially true in a series featuring two of the league's top teams in terms of generating scoring chances, and it means the Golden Knights have a sizable edge.
Martin Jones is coming off the worst regular season of his career by far. He does boast an impressive playoff resume, but returning to that form isn't as simple as flipping a switch.
Marc-Andre Fleury, meanwhile, is well rested after missing nearly a month with a lower-body injury. He showed some rust in his two-game tune-up to cap the regular season, but it's hard not to trust Flower after a solid campaign.
X-factor for Sharks: Erik Karlsson
If San Jose gets the 2017 playoff version of Karlsson, it's difficult to imagine the Sharks losing this series. But the superstar Swede is coming off a groin injury that cost him 17 games before he returned for the season finale. He's excelled on one good ankle before, but can he thrive if his groin fails? Time will tell.
X-factor for Golden Knights: Mark Stone
The other former Ottawa Senator in this series projects to play a huge role. Stone tallied eight points in his first 10 games in new threads but managed just three in the eight contests that followed. Everyone knows Stone is a defensive stalwart, but he needs to produce offensively if the Knights are to advance.
Nashville Predators vs. Dallas Stars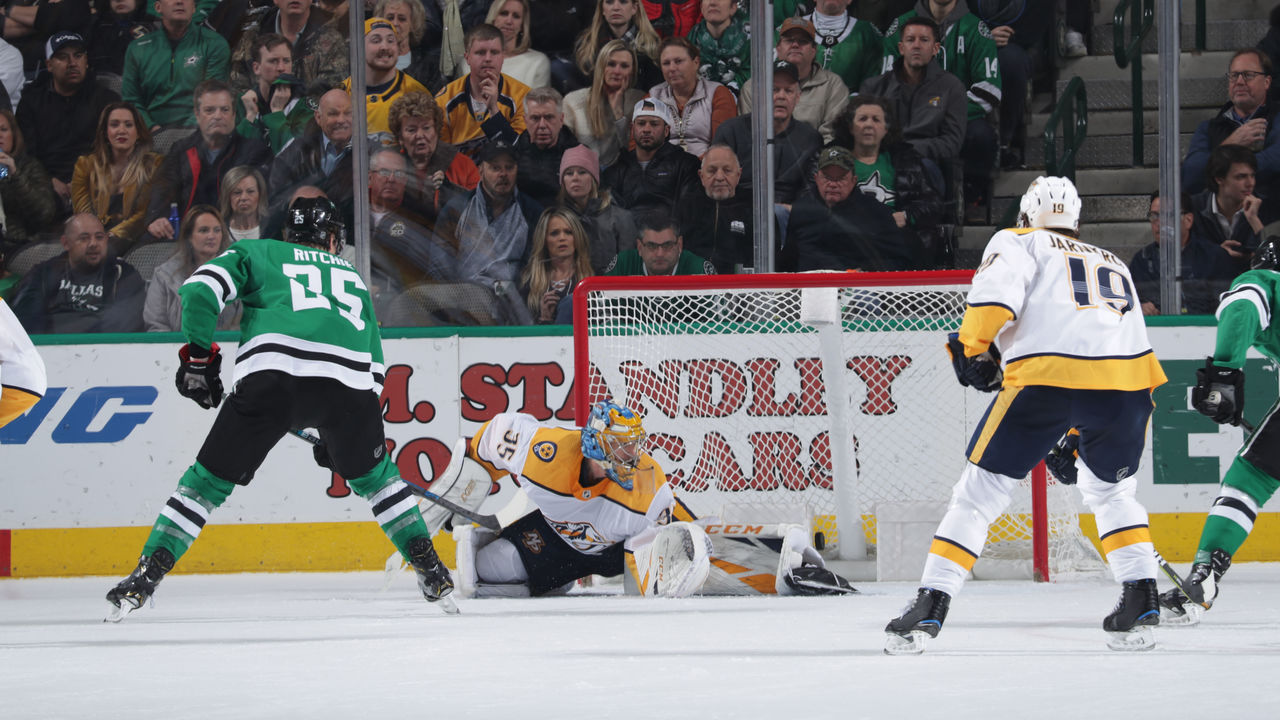 Prediction: Predators in five
The Predators and Stars meet in the only playoff series to feature two teams that ranked in the bottom half of the league in offense. In what projects to be a low-scoring matchup, the advantage goes to the battle-tested Predators, who have far more playoff experience.
Playoff hockey requires depth scoring and the Stars rely almost exclusively on their top line for goals. Putting all the scoring weight on the shoulders of Tyler Seguin and Alexander Radulov doesn't bode well against a Predators squad that can neutralize opposing offenses with one of the best top-four defense corps in the league. Jamie Benn has struggled this year, but the postseason is a great time to rediscover one's form.
X-factor for Predators: Filip Forsberg
Nashville's Achilles' heel is its lack of true game-changers up front, but Forsberg certainly fits the bill. Coming off one of his worst seasons since entering the league, he'll need to elevate his game in the playoffs - as he's done in the past.
X-factor for Stars: Ben Bishop
If the Stars are going to win this series, Bishop is going to have to steal it. He certainly seems capable of doing so after posing a .934 save percentage and a 1.98 goals-against average during the regular season.
Winnipeg Jets vs. St. Louis Blues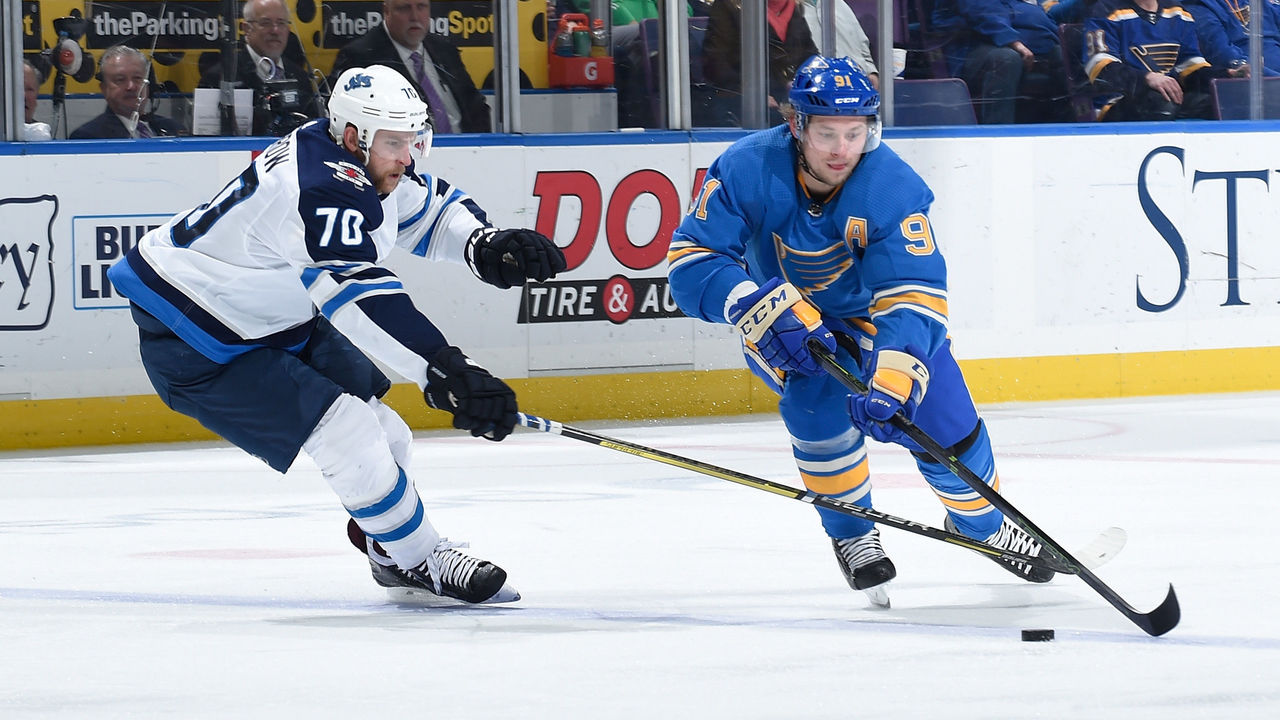 Prediction: Blues in seven
The Blues' 2018-19 campaign was a tale of two calendar years. From October through December they were 15-18-4 and sat dead-last in the league on Jan. 2. They went 30-10-5 from that point onward in one of the most spectacular second-half turnarounds in recent memory.
The Jets, meanwhile, stumbled their way to the finish line, compiling a 13-14-3 record over their final 30 games. Injuries certainly played a part, but they were plagued by inconsistent play throughout the lineup.
Winnipeg may be the more talented squad on paper and is certainly capable of turning it on at any moment, but it's difficult to go against a team that comes in riding an unbelievable second half.
X-factor for Jets: Josh Morrissey
Morrissey hasn't played since Feb. 24 due to an upper-body injury and his status for Game 1 is still up in the air. Even if he plays, it could take him some time to return to game shape. He's one of the most underrated blue-liners in the league and one of the Winnipeg's most valuable players. The Jets went 36-19-4 with him in the lineup, but just 11-10-1 without.
X-factor for Blues: Colton Parayko
Parayko didn't make the significant strides many expected of him this season, but the playoffs seem like the perfect setting for his coming-out party. If the Blues are going to go deep, the 6-foot-6 defenseman will have to be a horse on the back end.
Comments
✕
Stanley Cup Playoffs: Western Conference preview
  Got something to say? Leave a comment below!