With free agency and the draft still ahead, NFL rosters will undergo seismic changes over the next few months.
Before the shuffling begins, let's take an early look at the players positioned to let us down when the 2019 season kicks off.
More from this series
Arizona Cardinals
Larry Fitzgerald, WR - Fitzgerald, who signed a one-year deal to return for his 16th NFL season, will be 36 years old in Week 1. While he's still a valuable asset for the Cardinals, his upside in fantasy is far less than it was even a couple years ago. The Fitzgerald we saw in 2018 - a 69-reception, 734-yard showing over all 16 games - is a sign of things to come. Even with new head coach Kliff Kingsbury projected to bring a higher-volume passing attack back to Arizona, Fitzgerald's days as a 100-catch, 1,000-yard receiver are finished as he passes the torch to rising star Christian Kirk.
Atlanta Falcons
Mohamed Sanu, WR - With Julio Jones and Calvin Ridley finishing as top-20 fantasy wideouts, you might be surprised to know Sanu snuck into the top 35 in both standard and PPR leagues. His career-high 838 receiving yards are impressive considering the circumstances, though that's more of an outlier than the expected result going forward. The competition for targets will get more challenging with Jones entrenched as the superstar No. 1 option, Ridley the emerging first-round pick, and tight end Austin Hooper continuing to carve out a bigger role after his 71-catch season. Unless there's an injury above him on the depth chart, Sanu's numbers will dip in 2019.
Carolina Panthers
Greg Olsen, TE - Olsen is adamant about playing another year, though, before that can happen, he'll need to complete his recovery from foot surgery. Foot issues have removed him from the fantasy map in each of the last two seasons, costing him 16 total games. As much as we want to trust a tight end who had three straight years with at least 75 grabs and 1,000 yards, foot injuries are hard to come back from, especially for someone turning 34 in March. The Panthers are loaded with young, talented pass-catchers, including 22-year-old tight end Ian Thomas, who impressed in Olsen's absence late in the year.
Chicago Bears
Jordan Howard, RB - It'll be interesting to see whether the Bears view Howard as a worthy starter heading into next season, or if they decide to look for an upgrade at the position. Aside from his late-season surge in December, Howard averaged fewer than 50 rushing yards per contest with very little involvement in the passing game. He was a touchdown-dependent fantasy play who made four of his nine trips to the end zone during the final three weeks of the regular season. If he maintains his spot atop Chicago's depth chart, Howard will have an RB2 ceiling, but he comes with a dangerously low floor due to his limited skill set.
Dallas Cowboys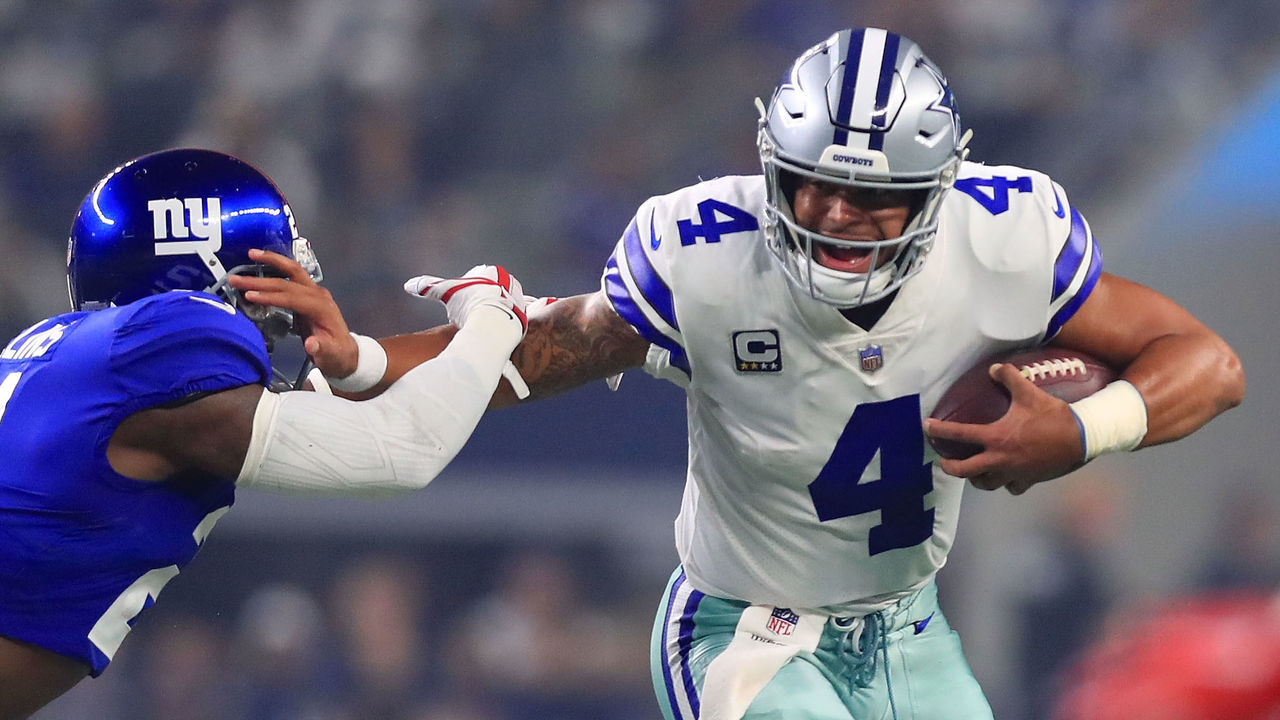 Dak Prescott, QB - The arrival of Amari Cooper changed everything for Prescott, and fantasy managers will enter the 2019 season likely remembering only the highs. Just don't forget the risks that come with Prescott. As Jason Garrett heads into the final year of his contract, Dallas has handed play-calling duties to 29-year-old offensive coordinator Kellen Moore - a move that comes with some level of uncertainty. We also have to account for Prescott's reliance on rushing touchdowns, as he led all quarterbacks in ground scores over the last three seasons - something very few passers can maintain. These factors, combined with the depth at quarterback, make Prescott a fantasy QB2 with a wide range of outcomes.
Detroit Lions
Matthew Stafford, QB - After signing an extension in August, almost all of Stafford's stats declined as he delivered his worst season since 2010. You can blame the Golden Tate trade and the Marvin Jones injury, but Stafford had the 18th-most fantasy points through the first eight weeks with both receivers at his disposal. As expected, his numbers were even worse the rest of the way, likely playing a huge role in the dismissal of offensive coordinator Jim Bob Cooter. In Darrell Bevell, head coach Matt Patricia has found someone who shares his affinity for the run, which doesn't bode well for Stafford's fantasy outlook.
Green Bay Packers
Jimmy Graham, TE - The latest reports indicate the Packers are planning to pay Graham his $5-million roster bonus and keep him around after an abysmal first season in Green Bay. The 32-year-old was an afterthought on a Packers team which continues to struggle to get anything out of its free-agent tight ends. Graham topped 50 yards just twice after the Week 7 bye and finished with two touchdowns, tying his lowest mark in nine seasons. Even with a new coaching staff, Graham doesn't deserve a spot on fantasy rosters.
Los Angeles Rams
Jared Goff, QB - The Super Bowl loss was a sad reminder that Goff's performances are very much reliant on Sean McVay pulling the right strings. As we saw last year, if one small thing throws off the balance, Goff is rarely able to overcome it. After Cooper Kupp suffered a season-ending injury, Goff threw multiple scores just once from the Week 12 bye through to the end of the playoffs - a stretch that featured four games with zero touchdowns. That doesn't mean McVay can't orchestrate another low-end QB1 campaign out of the 24-year-old, but the chance Goff has a fantasy collapse is high.
Minnesota Vikings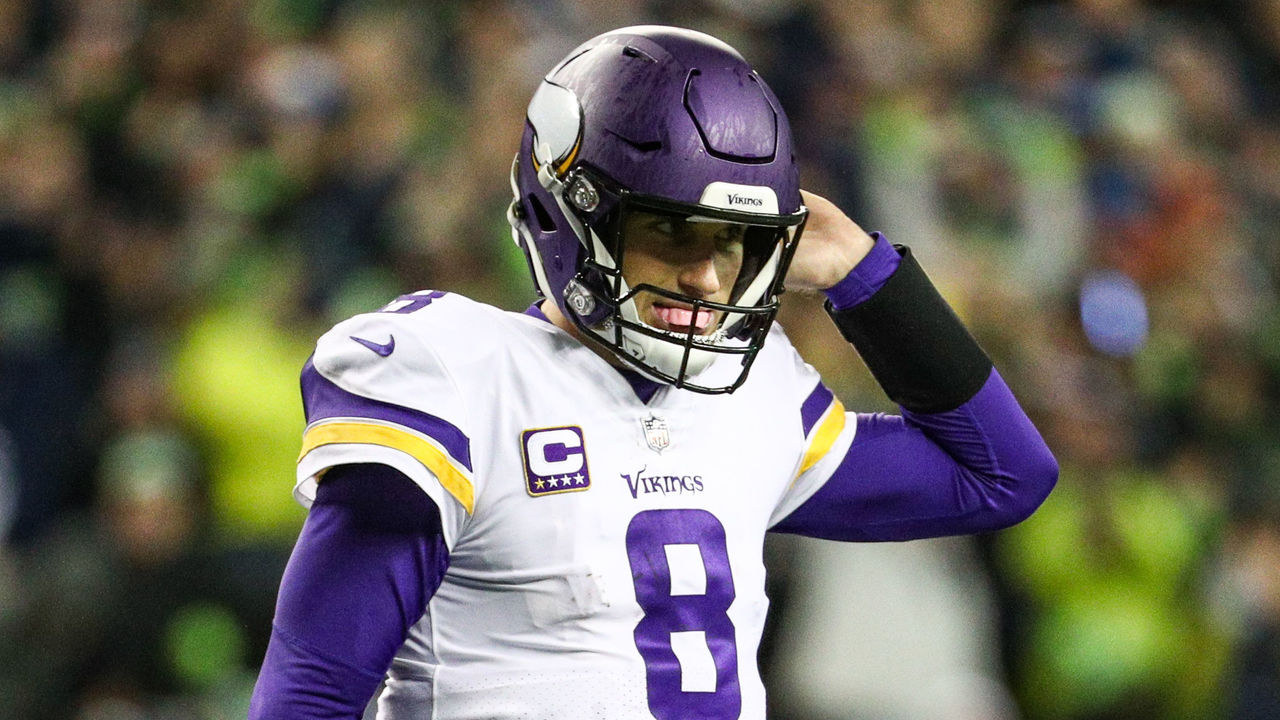 Kirk Cousins, QB - Cousins could be a victim of a run-heavy approach entering Year 2 in Minnesota. It's a trend that began this season when he averaged 43 attempts and 20.6 fantasy points per game over the first half of the year compared to just 33 attempts and 15.4 fantasy points in the second half. Even with an outstanding supporting cast and an offensive line that should be addressed in the offseason, Cousins' volume will be his downfall in fantasy.
New Orleans Saints
Ted Ginn, WR - Ginn was productive in 2018 when healthy. The problem was that he was rarely healthy, as a knee injury limited him to five regular-season appearances and two playoff outings. He turns 34 in April, an ominous age for a speed-based wideout whose replacement - 23-year-old Tre'Quan Smith - is already on the roster.
New York Giants
Evan Engram, TE - The Athletics's Jay Glazer's bold prediction that the Giants will trade Odell Beckham Jr. should spark excitement for those rostering Engram. The third-year tight end excelled with OBJ out of the lineup, most recently posting 75 yards or more in four consecutive games in December. Engram failed to accomplish that even once when the pair shared the field seven times earlier in the season. Despite the rumors, general manager Dave Gettleman says Beckham won't be traded, which would cap Engram's fantasy intrigue.
Philadelphia Eagles
Josh Adams, Wendell Smallwood, Corey Clement, RB - Take your pick of the Eagles running backs listed here, because it's very unlikely any of them start Week 1. The trio had their moments filling in for an injured Jay Ajayi, but none were able to capture lead back duties. Adams came closest with a couple strong efforts in late November and early December, only to have a one-touch outing in the playoffs. Expect Philly's front office to address the backfield in free agency or the draft.
San Francisco 49ers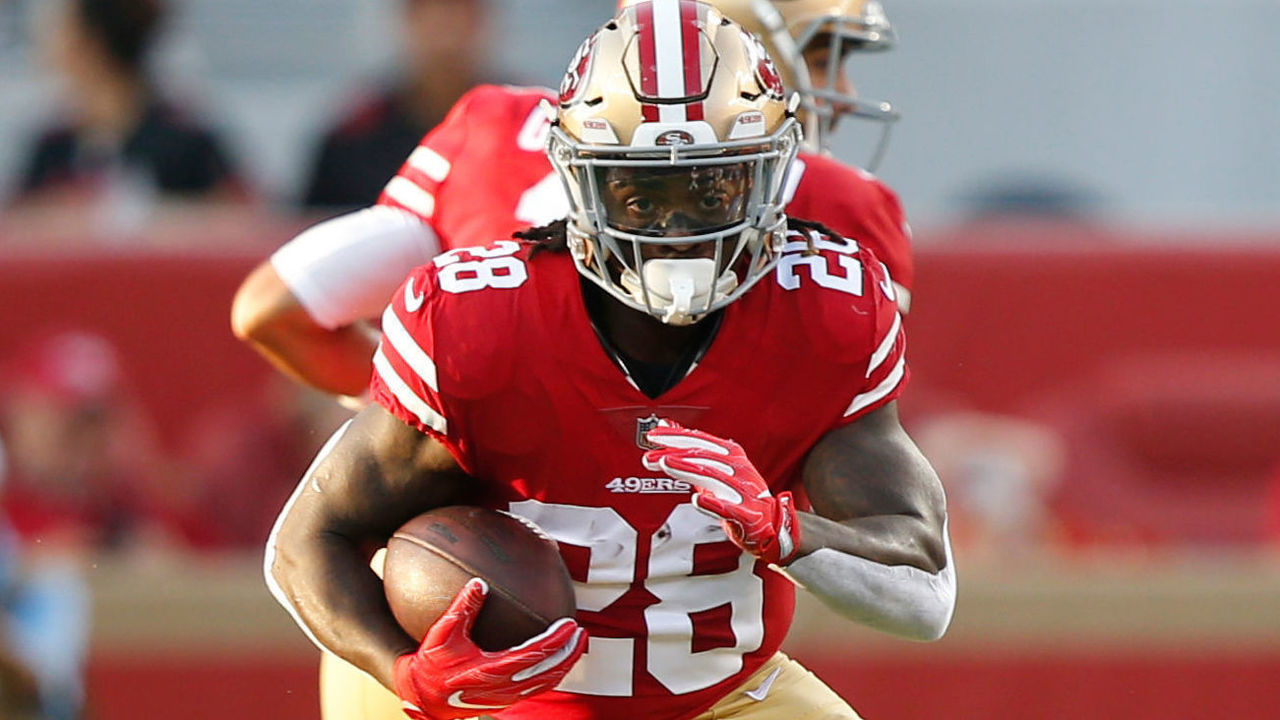 Jerick McKinnon, RB - McKinnon was a consensus third-rounder in last year's fantasy drafts before a torn ACL ended his debut season with the 49ers before it even began. Since then, we learned that Kyle Shanahan's rushing attack is as potent as ever, with Matt Breida, Jeff Wilson, Raheem Mostert, and even Alfred Morris being worthy of fantasy starts at times in 2018. The problem for McKinnon is that Breida showed enough to make Shanahan state his desire to use both backs next season, lowering McKinnon's fantasy ceiling to more of a fringe RB2.
Seattle Seahawks
Tyler Lockett, WR - It's hard to put Lockett on this list after he had an unbelievable year that resulted in 57 receptions, 965 yards, and 10 touchdowns. However, the reason it's unbelievable is that Lockett's targets didn't change much from his previous three NFL seasons, yet his production rose dramatically - 300 yards and four touchdowns above his former career bests. He was also playing with Doug Baldwin functioning at less than 100 percent for most of the year, which will likely not be the case in 2019. The talent is there, but unless the targets go up, regression will come for him.
Tampa Bay Buccaneers
Ronald Jones, RB - We don't need to spend much time on this one since I warned you about Jones last year. When rookies hit the practice field you begin to get a sense of what they can offer their new team, and for Jones, that wasn't much. He failed to beat out Peyton Barber for the starting job, and Jones' subpar receiving skills prevented him from serving as the passing-down option before injuries sealed his fate as a first-year bust. Even so, many fantasy owners will talk themselves into Jones as a rebound candidate under a new coaching staff. Let's hope the Bucs bring in a true starter to avoid another letdown.
Washington Redskins
Jordan Reed, TE - You would have thought Reed had a monster year if you knew he made it through 13 games. Instead, he posted top-12 fantasy numbers in just three of those contests before ending his season a few weeks early in a familiar spot on the injured reserve. A long injury history coupled with uncertainty at quarterback sets up Reed for another disappointing campaign.
More from this series