With free agency and the draft still ahead, NFL rosters will undergo seismic changes over the next few months.
Before the shuffling begins, let's take an early look at the players positioned to let us down when the 2019 season kicks off.
More from this series
Baltimore Ravens
Michael Crabtree, WR - There will be plenty of offseason stories about Lamar Jackson working on his passing accuracy, but until the Ravens commit to a more balanced offense, it's impossible to trust any of their receivers. Despite seeing 100 targets on the season, Crabtree was limited to 54 receptions, 607 yards, and three touchdowns - and the majority of that came in the first seven weeks. Baltimore's shift toward the running game contributed to his decline, but the 31-year-old also ranked among the league's worst in drops and yards after the catch. Crabtree's only hope of remaining fantasy relevant is being released by the Ravens, and some beat writers have speculated that might happen.
Buffalo Bills
LeSean McCoy, RB - An obvious bust heading into last season, very little has changed for the 30-year-old McCoy. His offensive line is still among the worst the NFL has to offer, contributing to his average of 3.2 yards per carry in 2018 - by far the lowest of his career. He also crossed the goal line just three times as the Bills' trips to the red zone became less frequent. With rookie quarterback Josh Allen handling some of the rushing work himself, McCoy failed to reach 1,000 yards from scrimmage for the first time since his rookie season. Though general manager Brandon Beane said McCoy will be back in Buffalo for the final year of his contract, the veteran's days as an impact fantasy player are nearing an end.
Cincinnati Bengals
A.J. Green, WR - Green missed all but one game in the second half of the season and ultimately needed surgery to repair ligaments in his toe. He's already out of the walking boot, but Virginia Zakas of Inside Injuries addressed his recovery timeline on theScore Fantasy Football Podcast, indicating this will be a long process that will keep him out most of the offseason and could limit him early in the year. Zakas noted that every movement a receiver makes puts stress on that toe, and if it's not 100 percent, his play will be affected. Missing practice time in the spring and summer could also hurt Green with a new coaching staff taking over in Cincinnati. This doesn't mean he's undraftable, but expectations might need to be adjusted.
Cleveland Browns
Jarvis Landry, WR - In his first season with the Browns, Landry was paid and deployed as a more traditional No. 1 receiver, and his average depth of target nearly doubled from his time as the Dolphins' default dump-off option. Unfortunately, his efficiency took a big hit - his catch rate fell to a career-low 54.4 percent and he was among the league leaders in drops. From a fantasy perspective, Landry caught 31 fewer passes and five fewer touchdowns than he did the year before, though he didn't face much competition for targets. Younger pass-catchers like Antonio Callaway and tight end David Njoku should continue to develop and Cleveland will likely add at least one more receiving weapon for Baker Mayfield in the offseason. Even a slight reduction in targets would jeopardize Landry's viability as a fantasy starter.
Denver Broncos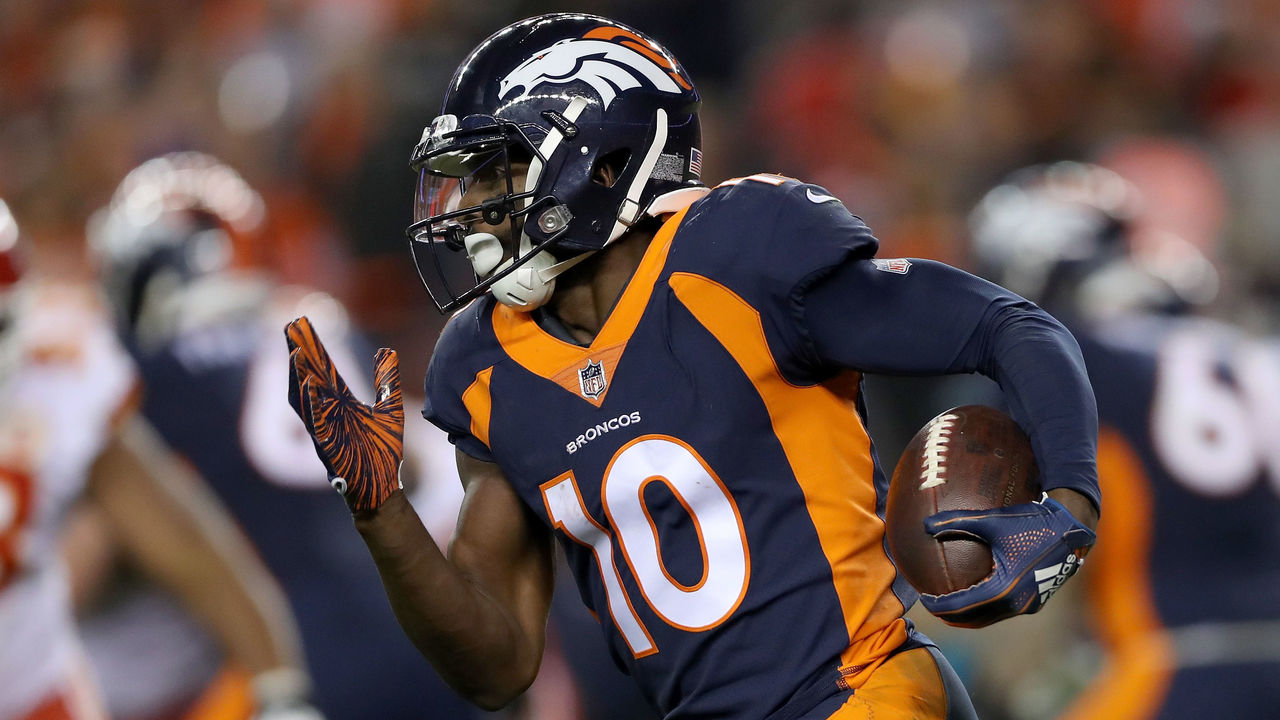 Emmanuel Sanders, WR - A torn Achilles is a tough injury to come back from for any player, and it's even more worrisome when it happens to a soon-to-be 32-year-old receiver late in the season. Sanders cracked the 1,000-yard mark in each of his first three campaigns in Denver, but he hasn't played more than 12 games in either of the last two years, and he'll be a candidate for the PUP list, which could cost him at least six games. After the Broncos loaded up on receivers in last year's draft, Sanders' role in the offense isn't as secure as it once was, and this injury could hinder him all season.
Houston Texans
Lamar Miller, RB - A lot of optimism surrounded Miller after his performance alongside Deshaun Watson in the quarterback's injury-shortened rookie campaign. And though Miller had his moments in 2018, including a solid stretch in the middle of the season, it's clear the Texans could be getting more from their running back position. Miller's tendency to break down late in the year was on display again as he posted rushing yardage totals of 33, eight, 56, and 18 over his final four games while sitting out Week 16 with an ankle injury. His limited involvement in the passing game also hurts his fantasy upside. It will be a surprise if Houston doesn't invest in its backfield through free agency or the draft.
Indianapolis Colts
Jack Doyle, TE - A career year from Eric Ebron combined with Doyle's mounting list of injuries altered Indy's tight end usage. Doyle missed 10 games this season, allowing Ebron to emerge as the Colts' second receiving threat behind T.Y. Hilton. When Doyle returned to the lineup in November, he played more snaps than Ebron, but his targets were way down. It was Ebron who continued to shine with 66 catches, 750 yards, and 14 total touchdowns on the season. Though the team's confident Doyle will be able to play in 2019 after a kidney issue sent him to injured reserve, Zakas believes his lingering hip injury could be a bigger problem than anyone is currently acknowledging. All of these factors contribute to Doyle's status as someone you can leave off your fantasy draft board.
Jacksonville Jaguars
Leonard Fournette, RB - The Jaguars and Fournette appear to have to put their late-season squabbles to rest, but until the 24-year-old proves his durability, it'll be tough for fantasy owners to spend an early pick on him. Fournette's missed 11 games over his first two NFL seasons and the nagging lower-body injuries that cost him time in college are now haunting his pro career. Even with major upgrades on the offensive line, Fournette's production took a hit; his yards per carry dropped from 3.9 as a rookie to 3.3 this season as he faced eight or more defenders in the box at the third-highest frequency among running backs, according to NFL.com's Next Gen Stats. Fournette's talent is not up for debate. However, his health and the offense around him should give you pause.
Kansas City Chiefs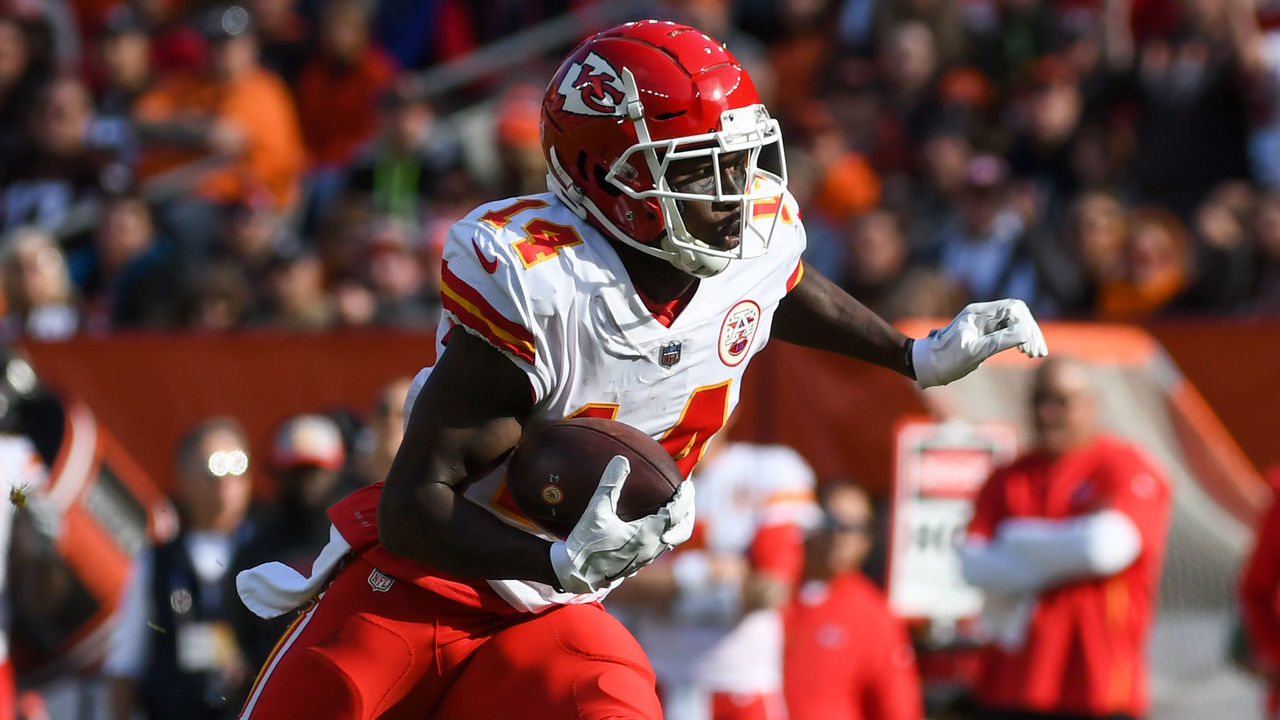 Sammy Watkins, WR - Getting a piece of the Chiefs' offense should be a priority for fantasy owners since there aren't many players set up to fail in Kansas City. Watkins is more of a gamble than a bust candidate, given his extremely high ceiling, terrifyingly low weekly floor, and an injury history that's cost him 15 games over the last three seasons. The 25-year-old hasn't delivered a 600-yard campaign since his second year with the Bills in 2015. With all that said, he's one of the only players on this list I'm willing to own a few shares of in 2019.
Los Angeles Chargers
Austin Ekeler, RB - Though Ekeler finished as the RB25 in PPR leagues and the RB27 in standard formats, he'll have a hard time repeating those numbers. You can't assume Melvin Gordon will be sidelined for four games again, and you can't count on Ekeler being the unquestioned handcuff for Gordon. Rookie Justin Jackson saw extensive run when Gordon was out and flashed starting-caliber qualities. Ekeler is a nice change-of-pace back, but he's got less fantasy upside than he did a year ago.
Miami Dolphins
Kenyan Drake, RB - For as much as Adam Gase refused to feature Drake, the Dolphins rusher salvaged an RB2 season in fantasy thanks to 1,012 yards from scrimmage (477 receiving yards) and his nine combined touchdowns. Unless his touches increase, however, that touchdown total will be tough to replicate - five of them came on receptions. Drake could conceivably be reinstalled as the lead back in Miami, but until we know more about the new coaching staff's offensive plans, he's a combustible fantasy asset.
New England Patriots
Rob Gronkowski, TE - Don't let a pair of strong performances in the AFC championship and Super Bowl outweigh a disappointing campaign for Gronk, who posted his lowest yards-per-game average (52.5) since his rookie year and tied his career low with just three touchdowns. The result was a finish outside the top 10 tight ends, a sign Gronk is in his decline phase as he approaches his age-30 season. After the Super Bowl, he admitted retirement is a possibility and said he hopes to make a decision about his future in the next couple weeks. If he returns for a 10th NFL season, he should be viewed as a mid- to low-end TE1 in fantasy, no longer on par with the likes of Travis Kelce, George Kittle, and Zach Ertz.
New York Jets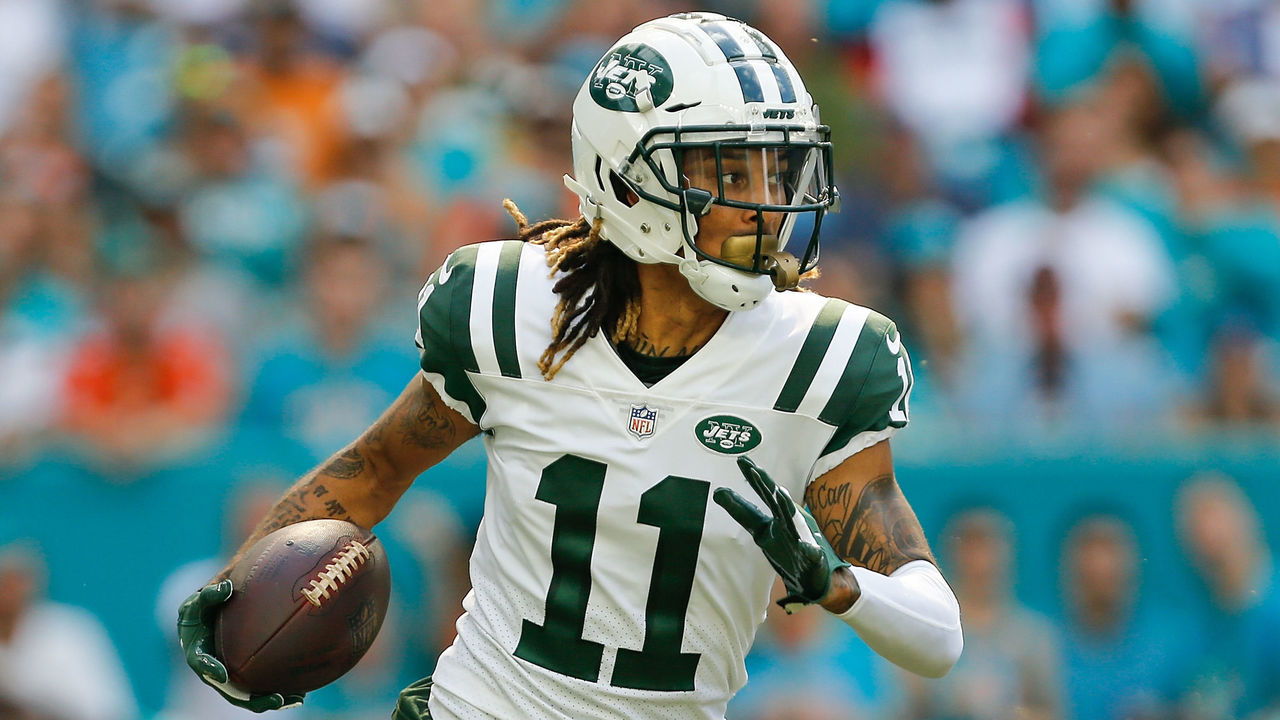 Robby Anderson, WR - Anderson's blazing finish to the season helped propel many fantasy owners to titles, and they'll recall those feelings of triumph when his name is on the board in this year's drafts. Anderson does have the ability to be a weekly difference-maker, but his situation is in flux as we enter an offseason with a new coaching staff in New York. There's also concern about his target share, which jumped from 15 percent over his first nine games to a stunning 30 percent during his sizzling five-game closing stretch. On the season, DeAndre Hopkins was the only receiver to eclipse a 30 percent target share, so it's highly unlikely Anderson will maintain that over a full schedule.
Oakland Raiders
Jared Cook, TE - Cook received the unwanted honor of being mentioned among our five free agents destined to disappoint, so it shouldn't be a shock to see him here. When a 10-year veteran blows away his career highs, an outside variable has normally changed the equation. In Cook's case, he benefited from the lack of playmakers in Oakland's pass-catching corps, which became a black hole after the midseason departure of Amari Cooper. That made Cook the only bankable receiving weapon in Jon Gruden's arsenal - a flaw the team will have to correct this offseason. If the Raiders defy logic instead, Cook may have a chance to flirt with top-five numbers.
Pittsburgh Steelers
Vance McDonald, TE - In an awful year for fantasy tight ends, McDonald snuck into the top 10 at the position - ahead of established names like Gronkowski, Jimmy Graham, and Jordan Reed - and somehow held the spot despite not reaching 50 yards once in his final 10 games. An Antonio Brown trade would make McDonald worth considering as a potential low-end fantasy starter, but if Brown returns, McDonald slides back into the streaming discussion.
Tennessee Titans
Delanie Walker, TE - The broken ankle that prevented Walker from pushing for a fifth straight season with at least 800 yards now threatens his future. Walker will be 35 years old when Week 1 arrives, and his replacement, Jonnu Smith, started to shine in the second half of last year. It's impossible to project Walker producing anything close to his past stats coming off a serious injury in the later stages of his career.
More from this series