Sir Alex Ferguson used to preach that no player was bigger than Manchester United. Disregarding the club's values or generally poor discipline meant a swift exit - even for terrace icons. The departures of Jaap Stam, David Beckham, and Roy Keane were acrimonious and high-profile but, in the eyes of Ferguson, necessary to uphold the club's proud traditions and protect United's image.
It was never about Manchester United for Jose Mourinho. And that, ultimately, was the main reason the Portuguese manager was fired on Tuesday.
It was always about the media respecting his record. It was about how the work of previous regimes somehow conspired against him. It was a transfer policy that scuppered him. And it was his staged fling of a container of water bottles that thieved the limelight from Marouane Fellaini after his late November winner at Old Trafford.
That late Fellaini winner was against Young Boys, a team that merely makes up the numbers on the European stage - emblematic of the economy-brand highs United settled for in the latter part of Mourinho's tutelage.
During his time in the northwest, Mourinho tried to cast himself as an almost mythical being, brought in to restore an ailing behemoth to its former strength while bravely fighting off the pesky media and any insubordinates within the ranks. In reality, he was a tragicomic figure, miserably residing in Manchester's Lowry Hotel.
Satisfying personal grudges in transfer market
Most managers - unless they're training-ground tacticians like Chelsea's Maurizio Sarri - admit recruitment is the main thing that determines whether their tenure at a club is successful. It's widely understood that Mourinho chose the 11 players purchased during his two-and-a-half years in charge. In the wake of some wretched performances from Nemanja Matic, only Zlatan Ibrahimovic can be viewed as an outright success - albeit a brief one.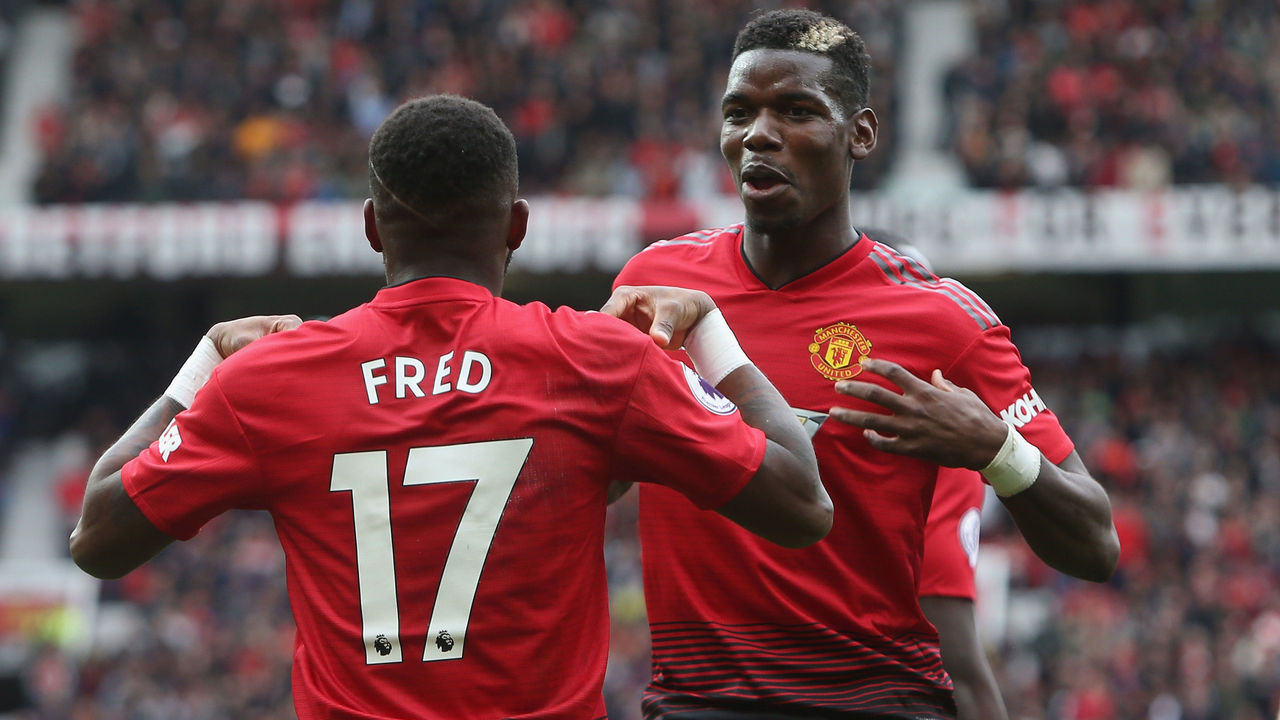 Fred was signed for around £47 million last summer. Why did Mourinho sanction such an aggressive splurge early in the transfer market when his backline - which he'd already bolstered with Eric Bailly, Victor Lindelof, and full-back Diogo Dalot - should have been his priority? When nothing transpired in the final days of the summer transfer window, however, it apparently wasn't his fault. According to the story leaked to the press, the boardroom vetoed Mourinho's transfer targets. If true, it was hard to blame the Old Trafford brass: Mourinho was reluctant to field center-back buys Bailly and Lindelof - who collectively cost over £60 million - together.
Fred wasn't even in the squad for the 3-1 loss at Liverpool that sounded the death knell Sunday. Nor was Alexis Sanchez, who's nursing an enigmatic thigh injury. Paul Pogba was an unused substitute, and Mourinho told the press afterward that he never intended to field the man he made the world's most expensive player in 2016.
All three were linked with a transfer to Manchester City, but United trumped their local rivals to each of them. Was Mourinho anxious to beat his old adversary, Pep Guardiola, in the transfer market rather than actually tend to the squad's needs? The players were poor fits under Mourinho - Pogba never recovered his Juventus form, Sanchez floundered in a squad that already had its fill of left-sided attackers, and Fred couldn't get a game despite Matic's struggles - suggesting he didn't have much of a plan once he'd signed them from under City's noses.
Mourinho inherited United after they finished three places above Liverpool under Louis van Gaal. Then he spent around £400 million, eclipsing the Merseysiders' outlay. And he departs with United 19 points adrift of their Premier League-topping northwest foes.
Using players as political pawns
Pogba and Mourinho's spat in Stretford was a prominent narrative during the Portuguese's turbulent tenure, and a fight he ultimately lost. When Pogba candidly called for more attacking tactics from the Red Devils following a 1-1 home draw with Wolverhampton Wanderers, it made the relationship between player and manager irreparable, and a civil war began.
But challenging Pogba was an ambitious gamble. Mourinho decided the player was worth an initial €105-million fee (not forgetting that United had let him slip through their fingers and into Juventus' clutches in 2012) and represented an ideal marquee signing to begin his tenure. Going on to publicly denigrate and sporadically exile the midfielder showed Mourinho's confidence in his position. Though he'd previously voiced his disappointment over a lack of support in the transfer market, he tried to insulate himself in the squabble by backing executive vice-chairman Ed Woodward - declaring "Woodward won 2-0" when United beat Burnley in the wake of a plane flyover protest organized by fans. With the ex-banker in his corner, Mourinho clearly believed he could flex his political muscle and control over his squad by ostracizing United's most expensive signing.
Under a different manager, Pogba could still become the star everybody saw at the World Cup for France. He's not in the mold of an expensive flop like Juan Sebastian Veron, but rather resembles some of the iconic mavericks that have left an imprint on United, like George Best and Eric Cantona.
Ferguson used to make examples of players to protect the club's values. Mourinho used them as pawns to exert his authority. His lapdog at Manchester United, who may find it difficult to untether himself from this fallen regime, was mediocre and inexperienced midfielder Scott McTominay.
The evening the club's award ceremony for the 2017-18 season began, a Manager's Player of the Year award did not exist. Out of nowhere, Mourinho invented the individual prize to recognize McTominay.
"He is the one who has done everything," he offered. "He started the season in the academy and ended it playing big games in the Premier League. I thought this kid cannot go home without an award."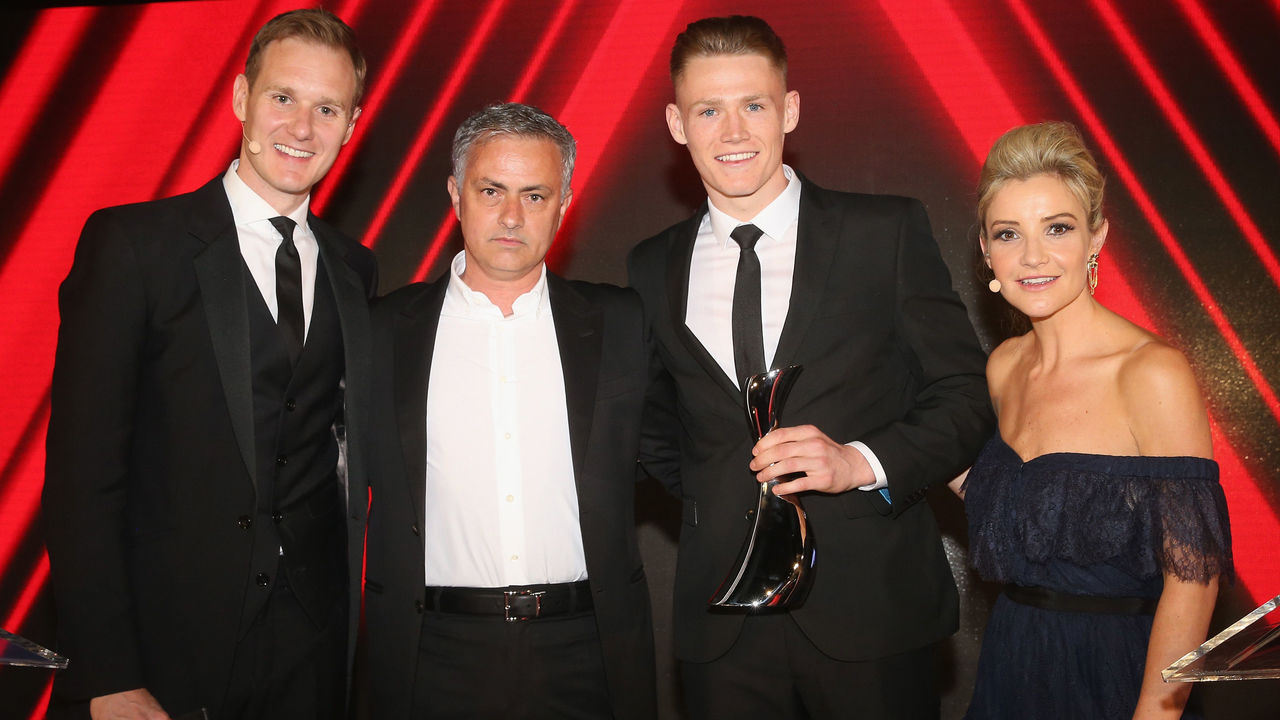 McTominay, 22, is an obedient cog, a trait that Mourinho - in his pursuit of despotic control - covets in his players. McTominay's honor after just seven league starts served as a warning that other members of the playing staff should do as the manager said.
Attacking was the obvious route
Though McTominay's only made three league starts this season, that doesn't mean his manager neglected his usual lineup preference for unadventurous battlers.
Mourinho ignored the history of blissful attacking play at United in favor of stubborn adherence to his personal philosophy. His schemes look outdated compared to the high-tempo, slick-passing era of Guardiola and Jurgen Klopp, and are a far cry from the thrilling and ferocious Fergie football many supporters were reared on.
And Pogba was right: It simply didn't suit his side. An attacking system would have been the likeliest way to glean a positive result, pragmatically liberating the likes of Romelu Lukaku, Anthony Martial, Marcus Rashford, and Sanchez.
It's certainly not as if defending was working. Matic is worn out. Mourinho made it very clear that his backline wasn't good enough, but he persevered with negative football anyway.
The organization was woeful against Liverpool: a narrow, jumbled collective mostly cowered on the edge of its own 18-yard box, allowing Fabinho to flourish and lift an unhurried pass for Sadio Mane's opener. Liverpool played with the ball - entertained with it. Like dazed cats trying to capture a cartoon mouse, United tried to throw themselves on top of it. It was desperate stuff.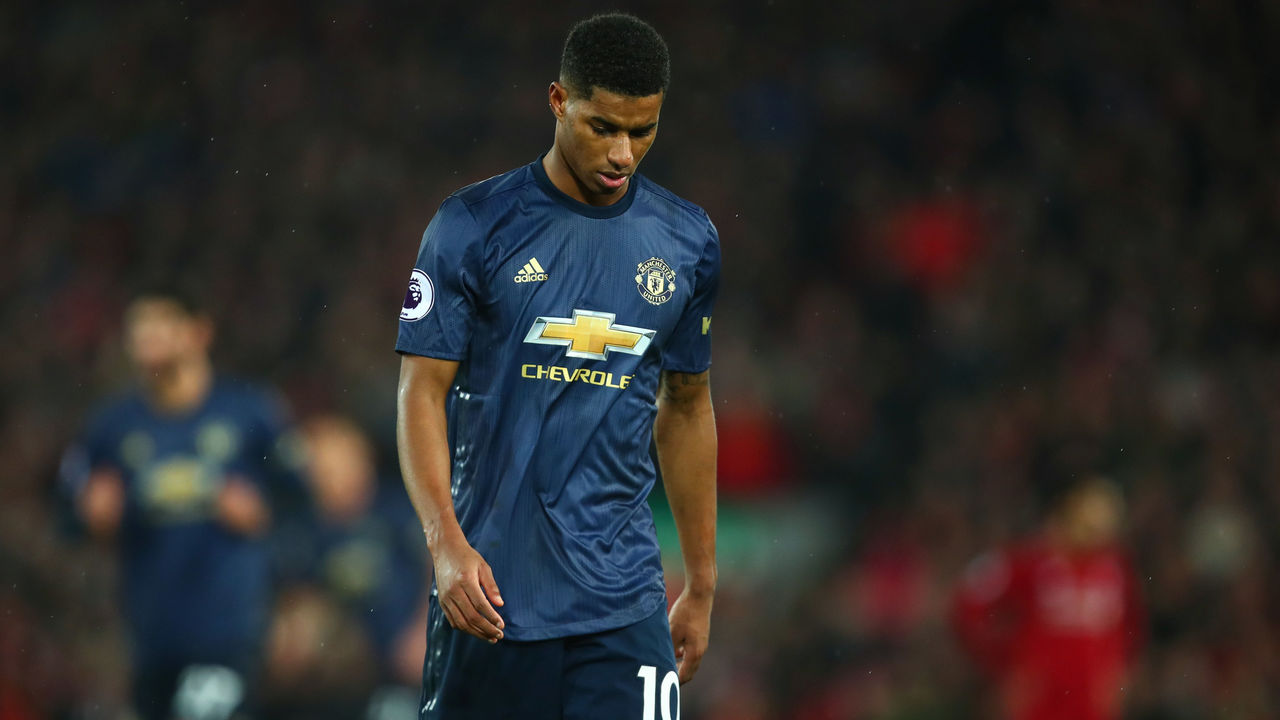 And progression of youth-team players was scarce under Mourinho, as it had been at his other clubs. Rashford didn't improve under his watch, and Angel Gomes didn't seem close to earning a real chance in the senior fold. At a club that birthed the Class of '92, this is simply unacceptable. It was another opportunity to satisfy United's values and energize a fan base - and perhaps even the squad - but it was ignored.
Mourinho exits after overseeing the club's worst start to a season in 28 years. Players such as Lukaku, Sanchez, and Rashford are bereft of confidence. United is laden with a huge wage bill thanks to his recruitment. As the Red Devils barely ventured into the attacking third, his tedious game plan was sometimes nearly impossible to watch.
Mourinho's priority during his tenure was to proclaim his virtues and deny his sins, digging deep for statistics that suggest he's not a spent force in management. Selfishly, he's left a mess, and it will take more than another short-term appointment to fix it.