Paul Fenton woke up on Friday with virtually the same Minnesota Wild roster he inherited six months ago.
For a rookie general manager tasked with elevating a very-good-but-not-great club to new heights, it might seem like he's sleeping on the job. But the relative inactivity is no fluke.
Instead of reconstructing the depth chart, Fenton is exercising restraint through American Thanksgiving - and the Wild are doing just fine despite the lack of moves, holding down second place in the Central Division with a 13-7-2 record and a plus-10 goal differential.
"We were very satisfied, to be honest," Fenton told theScore earlier this week, recalling his headspace following a quiet first offseason at the helm. "You look at this team, it had success to make the playoffs the last six years.
"For me to come in and automatically look at something and say, 'I've got to change this' or 'I've got to change that' - that wasn't my strategy. I guess, by nature, you think you've got to do something, but the patience part was probably the best play that we had."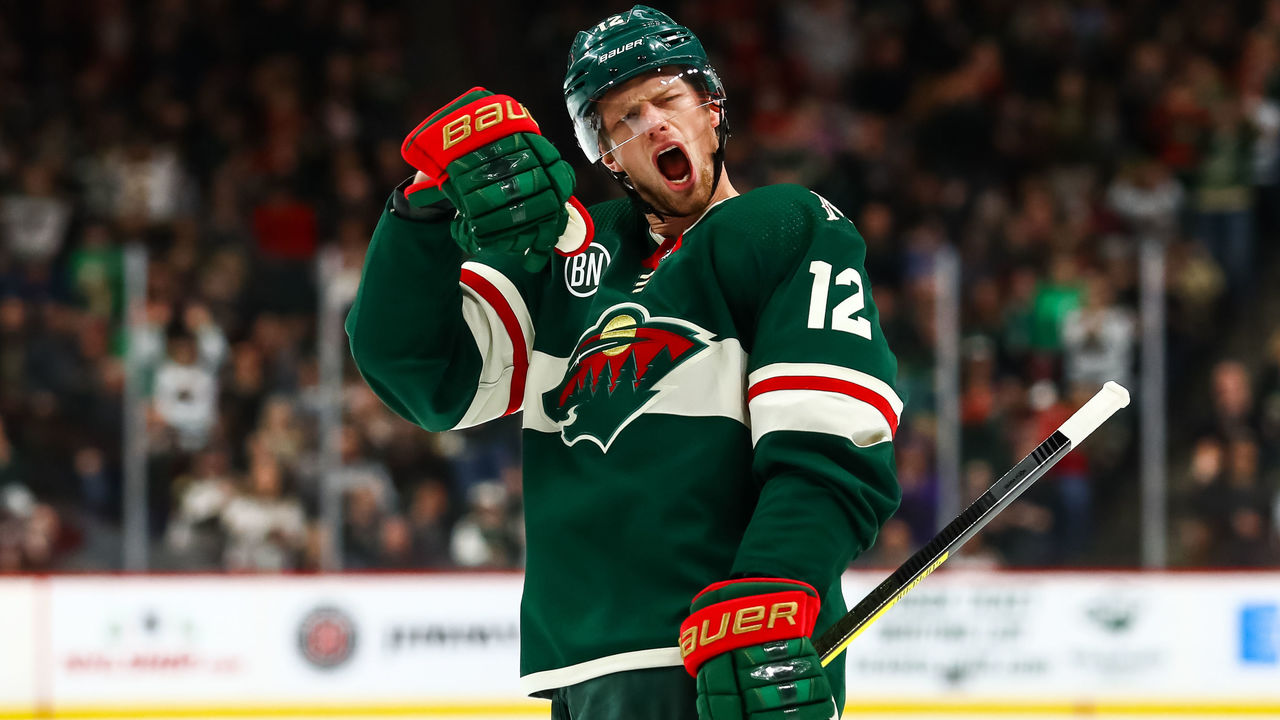 Typically, six months is a short window for a new GM to make a major impact on a franchise. As the person in charge, you want to save your desperate measures for desperate times. Then again, Minnesota's situation is atypical.
The Wild haven't advanced past the second round of the playoffs since 2003, most recently dropping the opening series in back-to-back years to start Bruce Boudreau's tenure behind the bench. Over Boudreau's two-plus years in Minnesota, only three teams have won more often in the regular season - the Washington Capitals, Nashville Predators, and Tampa Bay Lightning.
The knock on Minnesota for a number of years (really, since Marian Gaborik left a decade ago) has been the lack of legitimate high-end talent, the type of players capable of breaking a game or a series open. Washington, Nashville, and Tampa all have those players - as do several other contenders for the Stanley Cup.
But Fenton, who spent 19 years working under Predators GM David Poile before replacing Chuck Fletcher in Saint Paul this past spring, isn't buying it. He disagrees with the notion that a team needs a superstar to win a Cup.
"Yes, I do, to be honest," he said. "You look at the balance. Balance is the key. We have what arguably is as good a two lines (as anywhere). Two lines that are going to be productive going forward here. We've got a third line that is able to put points on the board. And our fourth line just seems to generate chances. Maybe they haven't had the success, or the points, but they've spent the majority of the time playing in the offensive zone. When you have that, you're eventually going to find success."
The Vegas Golden Knights were three wins away from a championship last June, so it's hard to argue with Fenton - especially with seven Wild players on pace for 50-plus points heading into Friday night's game against the Winnipeg Jets:
| SKATER | GAMES | POINTS | PACE |
| --- | --- | --- | --- |
| Mikael Granlund | 22 | 22 | 82 |
| Zach Parise | 21 | 19 | 73 |
| Mikko Koivu | 21 | 19 | 73 |
| Ryan Suter | 21 | 17 | 63 |
| Eric Staal | 21 | 16 | 62 |
| Jason Zucker | 22 | 15 | 56 |
| Matt Dumba | 22 | 15 | 56 |
However, the Wild also have the oldest roster in the NHL, according to Hockey-Reference.com. The hopeful arrival of Russian stud Kirill Kaprizov - "when he's done with his (KHL) contract, we're hoping to have him over," Fenton said - and development of goalie Kaapo Kahkonen might curb that problem. Until then, the clock is ticking on Minnesota's core.
Key forwards Mikko Koivu, Eric Staal, and Zach Parise, No. 1 defenseman Ryan Suter, and starting goalie Devan Dubnyk are all between the ages of 32 and 35, and they'll earn $28.4 million in combined salary in 2018-19. That means five of Boudreau's top 10 weapons are on the wrong side of their career arcs.
Fenton could have altered the trajectory of his roster this offseason by pivoting to youth in some other fashion to put his stamp on the organization. Instead, he opted to take care of smaller business, inking Jason Zucker and Matt Dumba to long-term extensions and bringing in depth pieces like third-pairing defenseman Greg Pateryn and fourth-line center Eric Fehr.
Now 22 games into the season, Fenton has made only two minor trades during his tenure - one on Oct. 3 and the other on Wednesday, both involving non-NHLers. That older core, and particularly Dubnyk, Suter, and the oft-injured Parise, have been the least of his worries.
"Zach is back to playing like he was playing when he broke into the league," Fenton said of Parise. "He's got great energy, great passion around the net - that's the biggest thing. I was talking to him (recently) about eight feet in - that's his game.
"When he's on his game, he's quick to loose pucks, he's tipping pucks, he's able to create chances, he scores off the rush when he has an opportunity to do so. Whenever he can generate quick retrievals of pucks, it seems like our team as a whole plays better."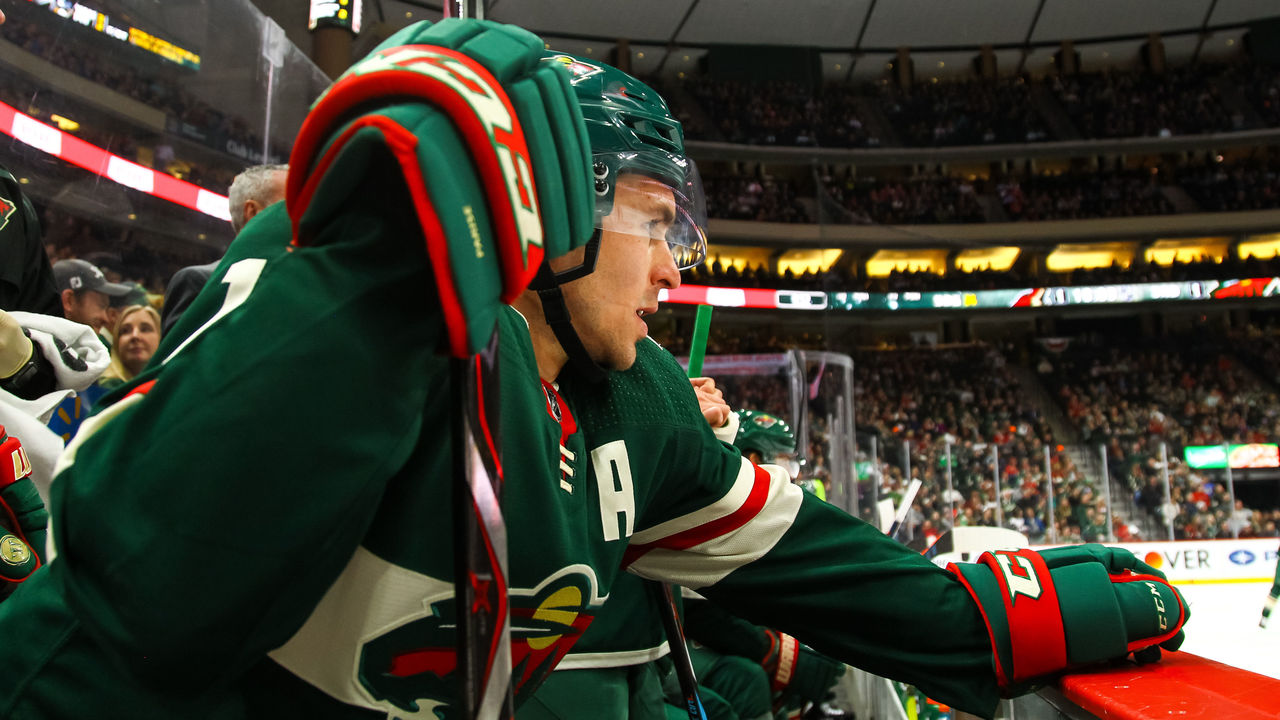 Boudreau's previous Wild teams excelled at suppressing scoring chances, hung around the top 10 in goals for and against, and boasted quality special teams. The 2018-19 squad is checking off all the same boxes, and some fresh talent, namely 21-year-old rookie Jordan Greenway, is contributing.
"He's so big, he's evasive, he's strong," Fenton said of the power forward who scored his third NHL goal in a 6-4 win over Ottawa on Wednesday. "He can battle pucks to the net, he can make plays. He's starting to shoot the puck more and it's only a matter of time until he gets the results we think he's capable of."
Disrupting Boudreau's group might have been the power move, but Fenton's no-panic approach has paid dividends. Winning puts everybody's mind at ease, and so far the same old Wild look mighty dangerous.
But don't mistake the new guy's patience for complacency.
"You're always looking," Fenton said. "You're always looking to improve your team and if it's making a big splash, then you weigh the pluses and the minuses and you try to say, 'If this is going to help our team, I'm going to do something.' It isn't like you don't explore something (new) every day."
"That's how I look at it."
John Matisz is theScore's National Hockey Writer. You can find him on Twitter @matiszjohn.