Espanyol's plan to topple the Barca 'monster' begins, and ends, with the academy
theScore's Gianluca Nesci spent five days in Catalonia ahead of the Clasico between Barcelona and Real Madrid. You can find the complete collection of stories from the trip here.
BARCELONA - Tucked away inside Espanyol's Dani Jarque training complex, the walls of a modest office are lined to the ceiling with a collection of autographed portraits.
Every academy graduate to make an appearance for the senior team has a slot, from iconic scoring leader Raul Tamudo to the late captain Jarque - after whom the facility was renamed following his tragic death in 2009.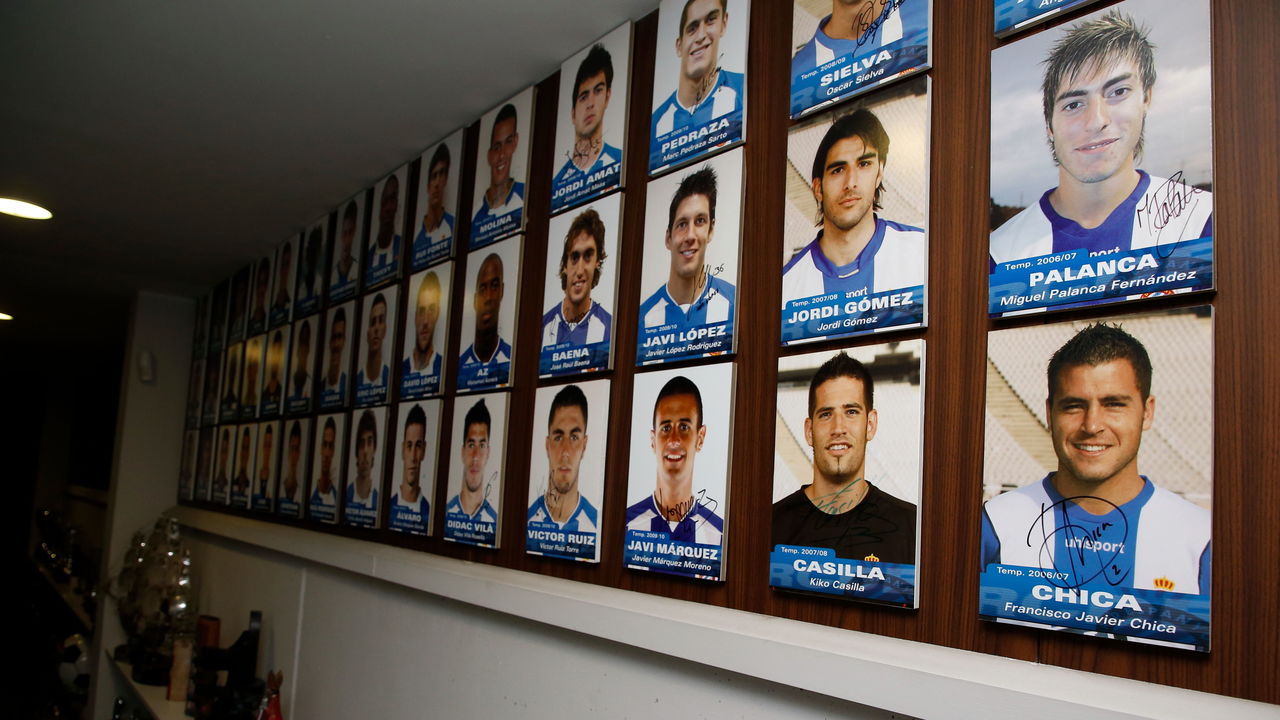 If everything goes according to plan over the next three years, the club is going to need a bigger wall.
As Albert Saus, Espanyol's academies director, explained at length inside a lecture hall at the training compound, the club has lofty ambitions for its youth sector. By the 2020-21 season, the Catalan side wants every single player in the first team to come from its academy.
"We think if we have all the players from our academy, which is one of the best in the world, we think [success] is possible," he said. "It would add value to winning trophies.
"It's very difficult, but it's our dream," he added.
The project, established in 2011, is a direct nod to the club's impressive scouting network. Boasting 211 youth players in total, Espanyol has multiple academies worldwide, including in China, Japan, Iraq, and the United States. Various camps across the globe are also set up every summer, each overseen by a technical director sent from the centralized Barcelona location.
Eric Bailly, Saus explained, joined the Spanish club after he caught the eye of a trainer at one such camp in the Ivory Coast. Villarreal were the main financial benefactors, selling Bailly to Manchester United for nearly €40 million in 2016 after paying around €5 million to sign him from Espanyol just a year earlier. It was a sore spot for Saus, who acknowledged the need to improve in that regard - selling academy players when teams come calling with an open checkbook is just as important to the viability of the club as promoting them in-house.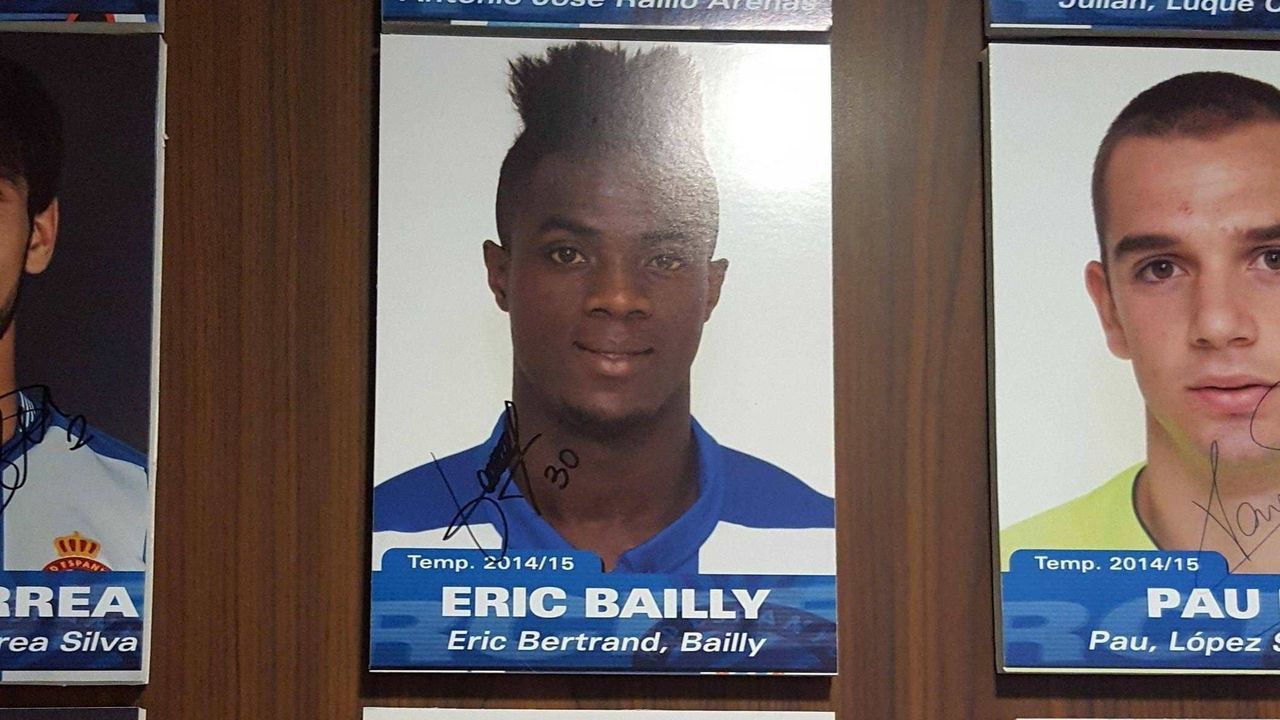 The primary focus, though, is their own backyard. And they're not alone.
Europe's heavyweight clubs scout extensively in Catalonia, Saus explained, noting the presence of Real Madrid, Juventus, United, and others in the area.
"They know we have talent in the region, so all of them come," he said. "This could be a disadvantage for us, but it's an opportunity. We try to be the best in this region."
That's easier said than done when you have a neighbor that casts arguably the largest shadow in the sport.
"We have a monster here next to us," Saus said of Catalan peers Barcelona, who themselves scour the area for talent and boast the type of cachet that few clubs on the planet, let alone in Spain, can rival.
Related - Inside La Masia: Learning the 'three Ps' at Barcelona's famed academy
Their monolithic appeal is daunting.
Even if the pipeline has slowed of late, producing the likes of Lionel Messi, Andres Iniesta, and Xavi - just to name a few - has firmly established Barca as the pinnacle for aspiring footballers. Can Espanyol legitimately expect to compete for young Catalan players who are tantalized by the allure of La Masia and the Camp Nou?
Saus wastes no time when posed with the question.
"This is easy," he told theScore. "How many players in Barca's team come from the academy?" He counts them aloud. "Five, six, seven? At Espanyol they find that they have more opportunities to reach the first team. That's the first way we try to keep the most talented players."
In terms of senior players making an impact, he has a point. Only Sergi Roberto has made the leap from La Masia standout to consistent senior team contributor in recent years.
Espanyol, on the contrary, is heavily comprised of homegrown talent. FIfty percent of players in the squad last season were academy graduates. They're halfway to the magic number.
"We have time," Saus said, smiling. "It's possible. We believe."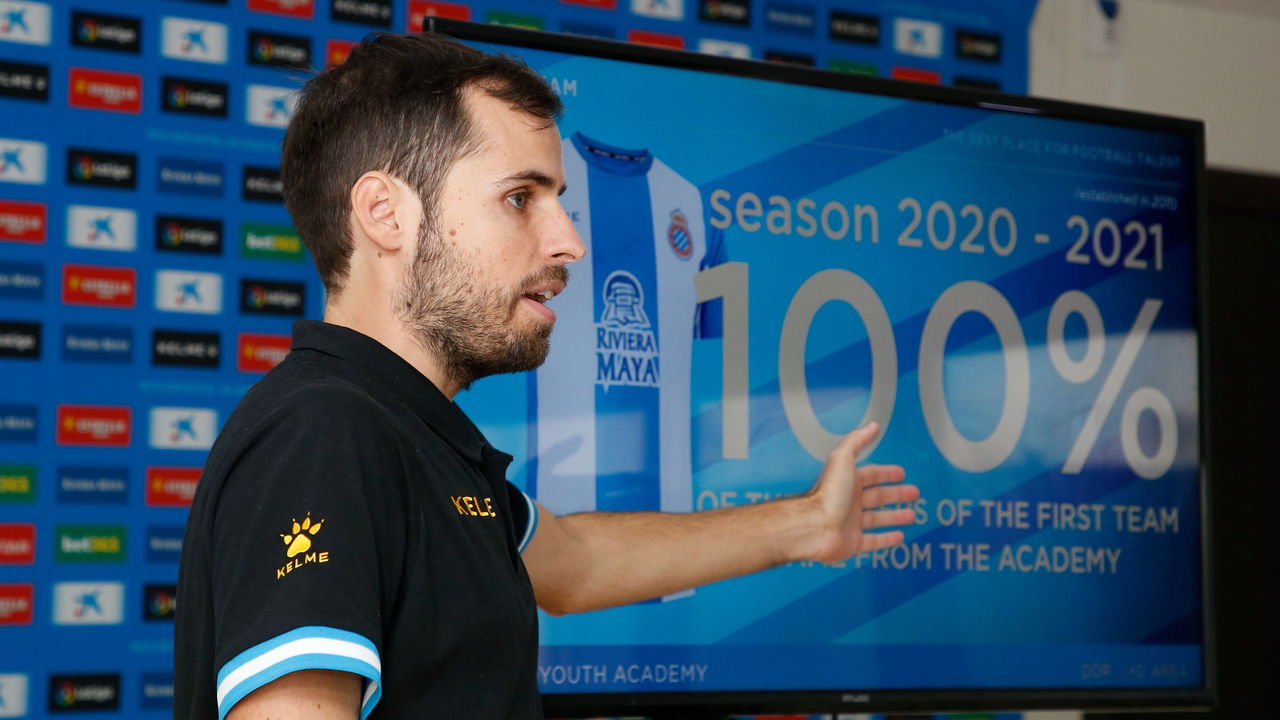 Part of that belief comes from simple observation.
About an hour's flight away, to the northwest of the Periquitos - Espanyol's mascot is a parakeet - Athletic Bilbao have been operating under a similar model for over a century. One of three founding members of Spain's top tier never to be relegated to the second division, Bilbao employ a policy that only allows players from the Basque country to suit up for the club.
Though not an official club mandate, it's observed all the same.
"At Bilbao it works, and we think it's possible here," Saus said. "Every day when we wake up, our directors, we work for the dream."
Reconciling that with success on the pitch, though, is no easy task. In that sense, perhaps playing little brother to Barcelona's dominant presence is actually to Espanyol's advantage. The weight of expectation isn't nearly as suffocating at the RCDE Stadium as it is at the Camp Nou - the club has finished anywhere between 8th and 15th every season since 2005-06.
Every team wants success. There are no disillusions here, though.
"It's difficult because of the money," Saus noted multiple times.
The club's record signing, Borja Iglesias, arrived from Celta Vigo this past summer for a mere €10 million. Barca, the "monster" next door, paid more than that for each of Jasper Cillessen, Aleix Vidal, Lucas Digne, Andre Gomes, and Jeremy Mathieu in recent seasons.
Only Cillessen remains at the club. He's made a grand total of two league appearances in the last two years.
The gulf in spending power is seismic. Frugality in the transfer market isn't so much a choice as it is a necessity. Recruitment, Saus explained, is a last resort.
"When a player joins, it's because we don't have one in our academy, in our home," he said. "First we look in our home. If we don't have him here, then we look outside. But the best [players] are always in our home. Always."
The approach has its drawbacks, certainly. But it can also serve to heighten the sense of accomplishment.
He points out the 1-0 victory over Barca in the first leg of last season's Copa del Rey quarterfinal, a win procured through academy graduate Oscar Melendo's tally. The 21-year-old central midfielder joined Espanyol when he was six.
"When I see a player that came from the academy and now he's playing for the first team, it's something that gives me a lot of power," Saus says, pointing to his right arm - it's about as close to a real-life "inject it into my veins" meme as you're going to see.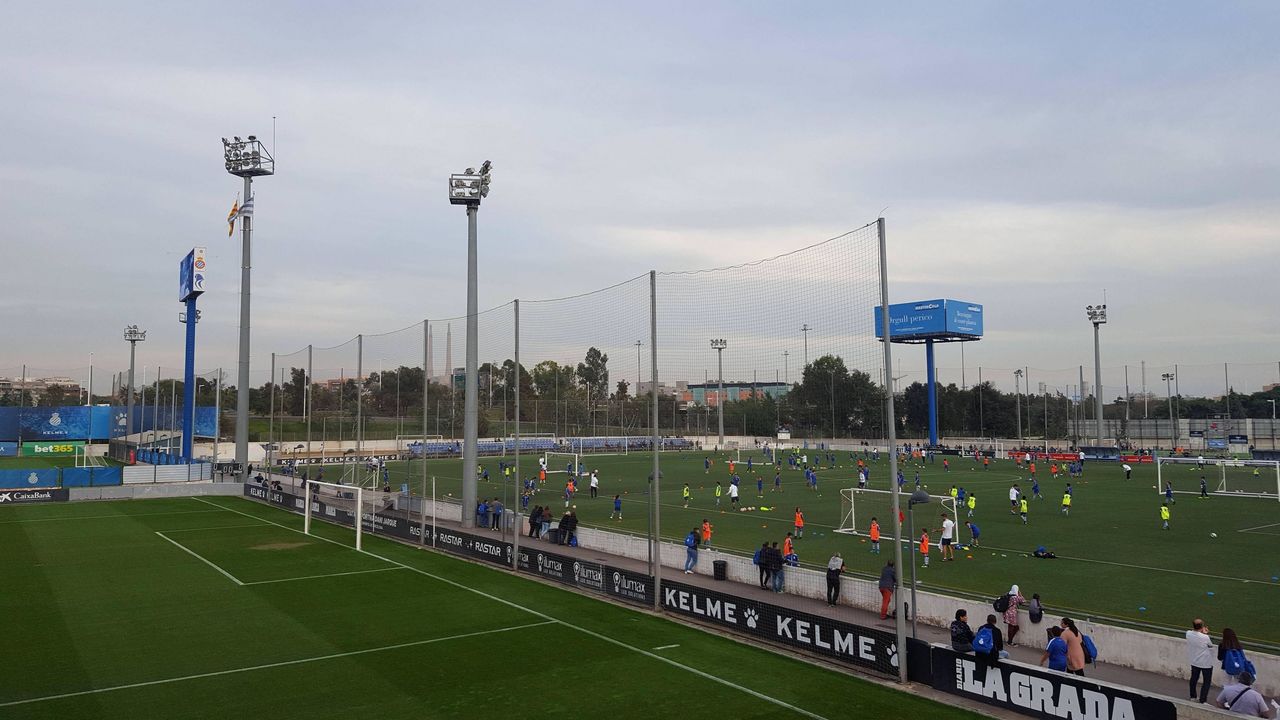 "We are very proud of that."
It's still a work in progress, of course. Barca roared back in the second leg of last season's encounter, winning 2-0 and rendering Melendo's goal useless. The Blaugrana went on to win the competition for a record 30th time.
Espanyol, sitting on a modest four titles - the last of which coming in 2006 - have some catching up to do.
"Our fans suffer a lot," Saus admits.
Turning the tide, even slightly, is going to take time. A lot of it. And it's probably going to be accompanied by a fair amount of heartbreak, just like that 2-1 aggregate setback last season.
But it makes the wins that much sweeter.
As Catalans everywhere were fixated on the Camp Nou for El Clasico last week, Saus and Co. had their attention focused elsewhere. On a Segunda Division B match - the third tier of Spanish football - to be precise, where Espanyol and Barcelona's respective 'B' sides met.
In a 1-0 win for the former, the lone goal came from 21-year-old Victor Campuzano Bonilla, a Barcelona native who has spent the bulk of his football career to date in the Espanyol academy.
A small victory, but a satisfying one. Meanwhile, in the top flight, Espanyol sit second in the table, just three points adrift of their intracity foes.
The master plan is already bearing fruit.
Comments
✕
Espanyol's plan to topple the Barca 'monster' begins, and ends, with the academy
  Got something to say? Leave a comment below!