Phil Mickelson's golf game may not be in peak form, but he's certainly firing on all cylinders when it comes to mind games.
During an interview Thursday with NBA on TNT, Lefty discussed how he plans to take down Tiger Woods in the upcoming $9-million match on Thanksgiving day.
"If it's a downhill putt and I want him to run it by five or six feet, then I might put a challenge on that for $50,000 or $100,000, " Mickelson said. "Try to get him to be a little more aggressive and maybe run it by the hole in an effort to make it. I think part of the challenges are going to be to get in the other person's head."
Side bets aside, Mickelson said the $9 million up for grabs, albeit sponsor-backed money, is more than enough to bring out the best in him and Woods.
"It's going to be very intense. We're also playing for a number that makes us both uncomfortable," he said, admitting he's already started to prepare for the event.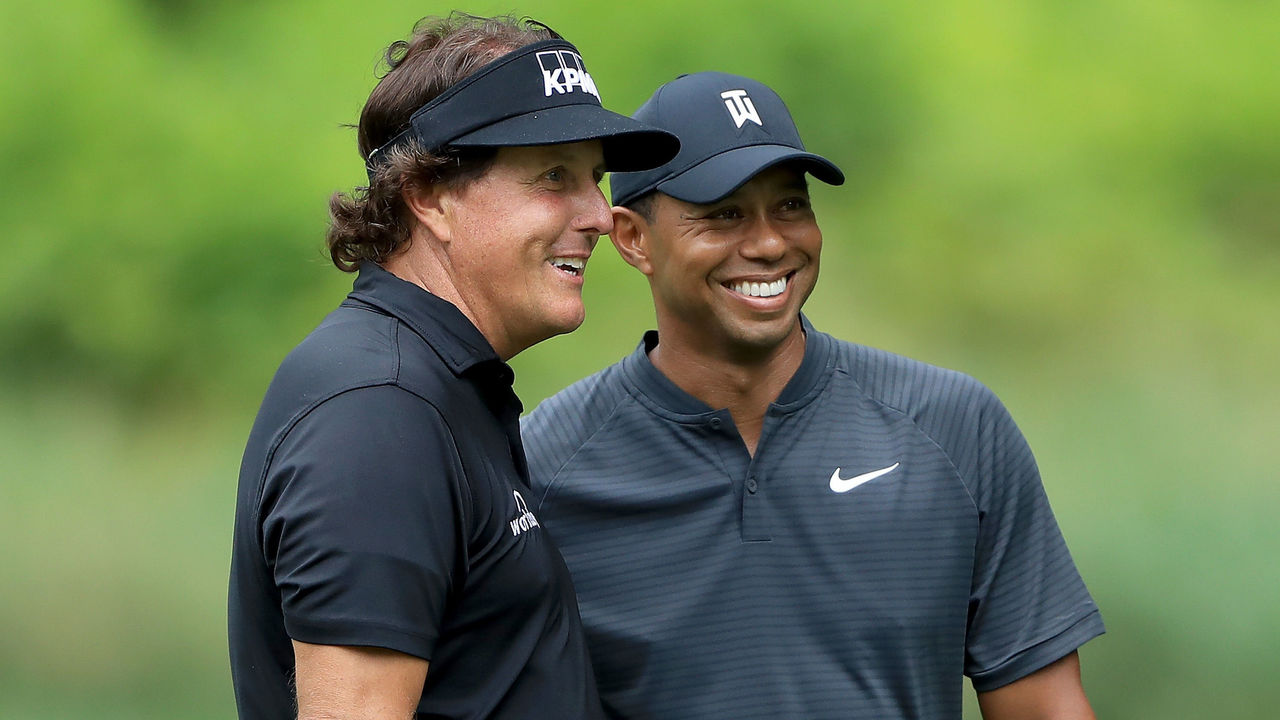 The 48-year-old said the pay-per-view, commercial-free broadcast, which was announced Thursday to carry a suggested price of $19.99, will provide viewers with a "unique experience," as both golfers will be mic'd-up to capture the "banter" between the two.
Mickelson also predicted how the match will unfold, and ultimately end.
"I'm going to make a prediction here where I close him out on 17," Mickelson said. "So, do with that what you want."
The head-to-head match begins at 3:00 p.m. ET on Nov. 23 at Shadow Creek Golf Course in Las Vegas.