Barring massive slips on draft day, avoid the following five big-name players at all costs when selecting your fantasy hockey team.
C/LW Claude Giroux, Flyers
A move from center to left wing did wonders for Claude Giroux in 2017-18, as he set career highs in goals (34), assists (68), and points (102). However, replicating that success seems like a long shot.
Giroux reached the 30-goal plateau for the first time in his career even though his shot total (193) was his lowest over the course of a full season since 2010-11. This led to an inflated 17.6 shooting percentage - seven points higher than his career mark heading into last season.
In terms of assists, he had 35 secondary helpers compared to 33 primary ones, according to Natural Stat Trick. Forwards usually record more primary assists, so Giroux could be due for some regression there as well.
Giroux's first season on the wing wasn't necessarily a fluke - having Sean Couturier as his center gave the Philadelphia Flyers captain far less defensive responsibility, allowing him to think offense first. Considering it'll likely take a first-round pick to obtain Giroux's services, though, it's doubtful he'll provide a good return on investment if he falls back into the 80-point range.
Bust potential: ☠☠☠
C Nicklas Backstrom, Capitals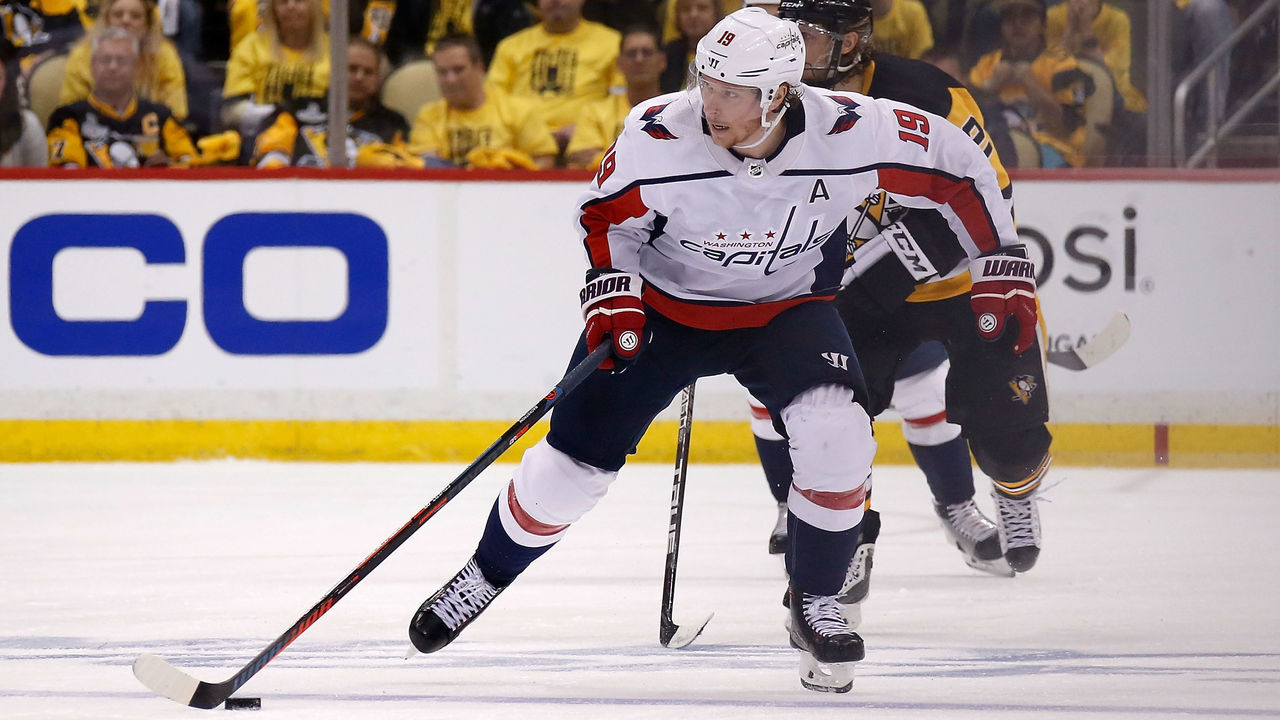 Nicklas Backstrom has been pushed out of fantasy hockey's circle of elite players by Evgeny Kuznetsov. Backstrom spent more than half of last season as Alex Ovechkin's center, but it was evident during the Washington Capitals' postseason run that Kuznetsov is now the best fit for that role.
That's not to say Backstrom's career success is a direct result of riding shotgun with Ovechkin, but the prospects of a full season apart from the Great Eight are scary. The Swede's 0.88 points per game last season was already the third-lowest mark of his career, and his worst since 2010-11.
Even on the second line, Backstrom will pile up a healthy amount of assists, and with a spot on the top power-play unit, he'll get his fair share of points with the man advantage. Still, Backstrom is virtually useless in half of the offensive categories in standard leagues, he plays the deepest position in fantasy hockey by far, and he'll be drafted higher than he should be due to name recognition. Stay away.
Bust potential: ☠☠☠☠
C/LW William Karlsson, Golden Knights
William Karlsson was the poster boy for the Vegas Golden Knights' miracle season. A virtually unknown commodity prior to the 2017-18 campaign, he took the league by storm, potting 43 goals after notching just six the season before.
The obvious issue with Karlsson is that his league-leading 23.4 shooting percentage - more than tripling his previous career mark - is completely unsustainable.
Karlsson could still reach 30 goals, but even then, he'd have to increase his shot total by at least 15. If word gets out on Karlsson and he begins to fall past Round 6 or 7, he could be worth scooping up, but do not draft him in the first five rounds in hopes of another 40-goal season.
Bust potential: ☠☠☠☠☠
C Nazem Kadri, Maple Leafs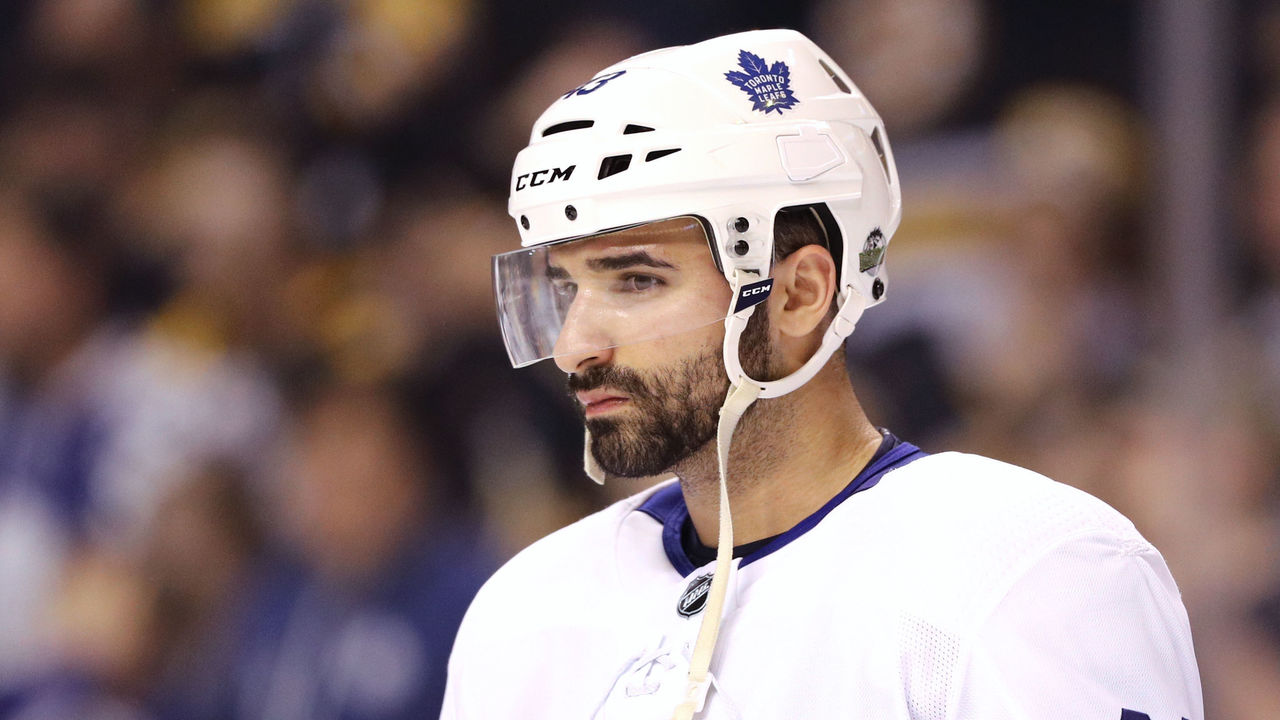 John Tavares is obviously a boon for the Toronto Maple Leafs, but his arrival hurts Nazem Kadri's fantasy value. Kadri will be relegated to a third-line role, which means less ice time and fewer chances to play alongside Mitch Marner.
Marner was moved to Kadri's line midseason last year, and the results were exceptional. Here's a look at some of Kadri's numbers with and without Marner, per Natural Stat Trick.
| Stat | With Marner | Without Marner |
| --- | --- | --- |
| CF/60 | 60.6 | 58.1 |
| SF/60 | 32.7 | 30.5 |
| GF/60 | 2.83 | 2.19 |
| SCF/60 | 31.0 | 28.9 |
(All stats per 60 minutes. CF/60: Shot attempts team generated with Kadri on ice; SF/60: Shots on goal team generated with Kadri on ice; GF/60: Goals team generated with Kadri on ice; SCF/60: Scoring chances team generated with Kadri on ice)
Head coach Mike Babcock has gone on record saying he envisions Marner alongside Tavares and Zach Hyman, likely leaving Kadri with Andreas Johnsson on one wing and either Kasperi Kapanen or Connor Brown on the other. Those players are no slouches, but they pale in comparison to Marner.
Kadri will still get his time on the power play, but another 30-goal, 55-point season seems unlikely.
Bust potential: ☠☠☠
D Rasmus Dahlin, Sabres
The chances of Rasmus Dahlin being a real-life bust are awfully slim, but in fantasy, they're quite high. Even though the potentially generational blue-liner has drawn comparisons to both Erik Karlsson and Nicklas Lidstrom, it's best not to get too excited about him from a fantasy perspective - at least in his first season.
Some rankings project he'll be drafted as early as Round 6 or 7, and ahead of consistent point producers from the back end like Kris Letang, Dougie Hamilton, Torey Krug, Keith Yandle, and Tyson Barrie. Dahlin would need to get 50 points - or at least close to it - to justify such selection in non-keeper leagues.
Only two 18-year-old defensemen have ever cracked the 40-point plateau: Bobby Orr in 1966-67 with 41, and, funnily enough, Buffalo Sabres head coach Phil Housley, who put up 66 in 1982-83.
The sky is the limit for Dahlin's career. However, it will take time for him to adjust to not only the NHL but North America in general before he becomes an elite fantasy defenseman.
Bust potential: ☠☠☠☠
(Photos courtesy: Getty Images)