The NHL named its three stars of the week Monday, with Philadelphia Flyers captain Claude Giroux earning top honors: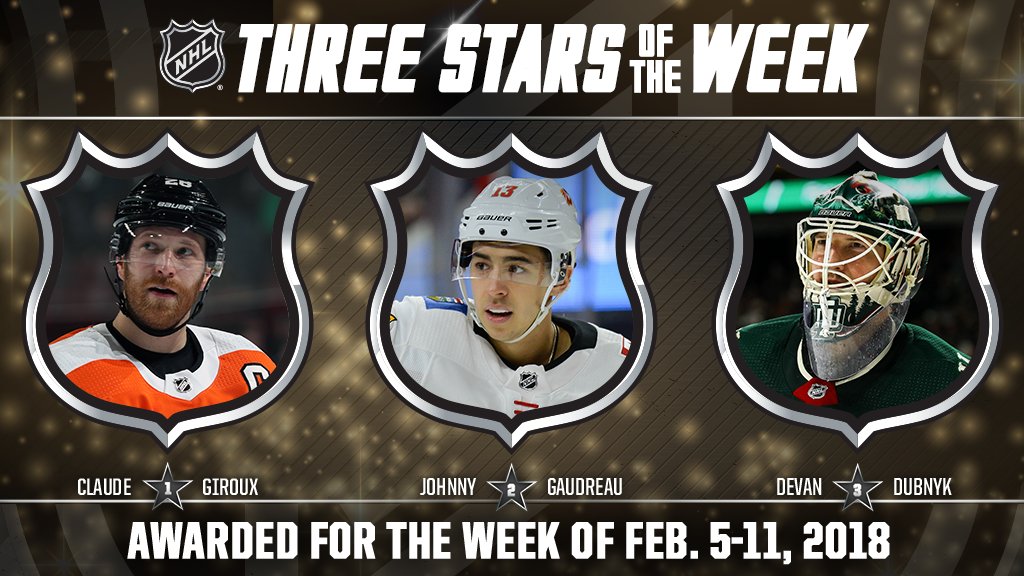 (Courtesy: NHL)
Giroux had three goals and three assists in four games last week, all wins, including one in Las Vegas. The 30-year-old's bounce-back season continues, as he has 64 points in 56 games, surpassing last season's total of 58 in 82 games.
Flames superstar Johnny Gaudreau had two goals and five assists in four games week, three of which were victories. His 66 points rank second in the NHL, three off the pace set by Nikita Kucherov.
Wild goalie Devan Dubnyk helped Minnesota earn five of six possible points. He stopped 115 of the 121 shots he faced, good for a .950 save percentage, and shut out the Blackhawks with an impressive 44-save performance.