Why Ohtani is now every team's most coveted free agent
KAZUHIRO NOGI / AFP / Getty
General managers start your engines.
Shohei Ohtani will be coming to Major League Baseball in time for next season after the league, Players Association, and Nippon Professional Baseball agreed to a new posting system Tuesday that will allow the two-way Japanese star to pursue a career in North America.
Ohtani is arguably the most intriguing international free agent to ever come to the majors, and here's why every team will be hoping to land his signature next month:
It's not about the money
Ohtani forfeited potentially hundreds of millions of dollars in order to pursue a career in MLB two years early. The 23-year-old wouldn't have been held to such strict financial restrictions had he waited to leave Japan two offseasons from now, but his desire to play against the best competition will result in a lighter wallet.
With money not an issue, expect Ohtani to sign with whom he believes is the best fit, as the disparity between what he can earn from team to team being minimal. The maximum signing bonus Ohtani can receive is $3.535 million from the Texas Rangers, while only six teams have at least $1 million to offer him. Meanwhile, the Colorado Rockies and Cleveland Indians can offer the smallest bonus, at just $10,000.
Adding to the intrigue is the fact that Ohtani's preferences aren't well known. Does he have a preferred coast? Does he want to join a contender, or does he want to play for a rebuilding club? Will it be an NL, or AL team that can provide him the appropriate setting to both pitch and hit? So expect him to make the choice on the destination that will allow him to be the player he desires.
He's a legitimate dual threat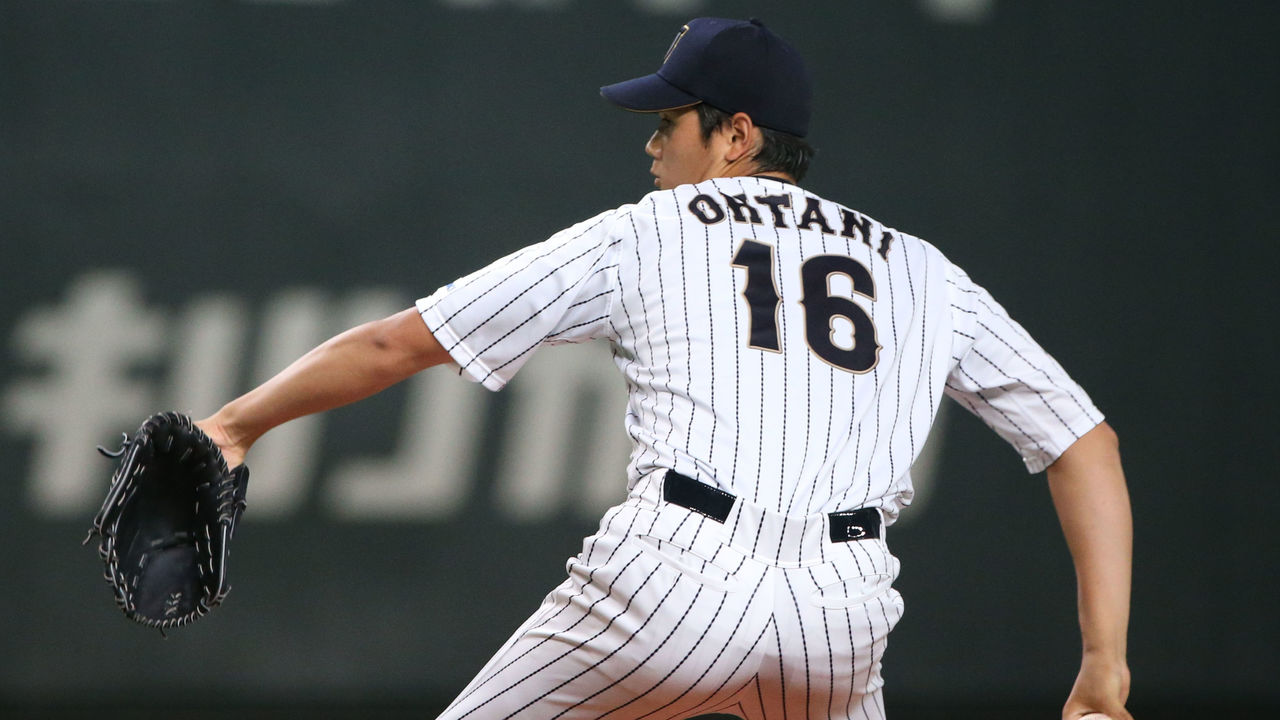 Plenty have had ambitions of being a two-way player, but there hasn't been a player to log at least 30 innings pitched and 350 at-bats since Willie Smith did so with the Angels in 1964. Furthermore, no one has been a star at both since Babe Ruth - arguably the greatest player of all-time.
Players who have had success in the college and high school ranks serving in both roles were forced to settle on one during the minors, but Ohtani had tremendous success doing so in Japan which could bode well for his chances in MLB. During his last full season with Nippon in 2016, Ohtani hit .322/.416/.588 with 22 homers, while also posting a 1.86 ERA, 0.96 WHIP, and 174 strikeouts across 140 innings.
Armed with a high-90's fastball and a power swing from the left side of the plate, the 6-foot-3 Ohtani has made it clear that he wishes to pursue a career as both a pitcher and position player, and teams will have to honor that request initially if they wish to have a shot at signing him.
Even for teams who don't necessarily have a need in the rotation, outfield, or DH, can take a chance on Ohtani given his versatility and affordability.
The reward far outweighs the risk
It's not often you find the San Diego Padres and New York Yankees competing on a level playing field when it comes to free agency. But that's the case when it comes to Ohtani.
For the price of a middle reliever or back-of-the rotation starter, team's can bid on Ohtani at a considerable bargain. The MLB club that wins the bidding for Ohtani will only be forced to surrender $20 million to Nippon, making the cost for a potential superstar acquisition that's under team control for multiple years justifiable for even the lowest payroll clubs.
The International free-agent pool has seen a number of players have both positive and negative impacts on the club they signed with. Yu Darvish, Jose Abreu, and Yoenis Cespedes have all turned into All-Stars, but there are an equal number of high-priced international free agents that haven't worked out.
The Red Sox spent $175.5 million to sign Daisuke Matsuzaka and Rusney Castillo over the past decade, with the pair combining to give the club just 9 WAR. The Dodgers inked Alex Guerrero and Hector Olivera to a combined $94.5 million, with Guerrero appearing in 117 games with the Dodgers, while Olivera never cracked the lineup.
Spending significant money on a lottery ticket is the reason why many low payroll clubs can't find themselves competing with the big-budget sides, but with the minimal price tag on Ohtani, even the smallest clubs can justify setting aside resources to make a push for a star with tremendous marketing potential.
In fact, the argument could be made that lower payroll clubs should make more of an effort to land Ohtani, as a player with this much potential, at such a discount, is an opportunity they can't afford to miss out on.
(Photos courtesy: Getty Images)
Comments
✕
Why Ohtani is now every team's most coveted free agent
  Got something to say? Leave a comment below!