The case for taking Brent Burns 1st overall in fantasy drafts
John Hefti-USA TODAY Sports
Connor McDavid is the consensus No. 1 pick in fantasy hockey drafts, but there's a serious case to be made for Brent Burns being worthy of the top pick, regardless of the format.
Here are three of the strongest arguments for taking Burns first:
Forward production from a defenseman
Over the past two seasons, Burns has averaged 28 goals and 75.5 points. Those are numbers you'd get from Jets right-winger Blake Wheeler, and he's a lock to be picked in the first five rounds of fantasy drafts.
That type of production from defensemen is rare. Erik Karlsson is a perennial 70-point player (though it looks like he could miss the first month of the season), and Victor Hedman joined the 70-point club last season. After those three, though, the production drops off.
If a fantasy owner picks first overall, their second pick will be No. 24 in a 12-team league. With that pick, they'll still be able to snag a forward capable of playing at a point-per-game pace, but they won't be able to get a defenseman who can do so - not even close.
Centers shouldn't be the center of attention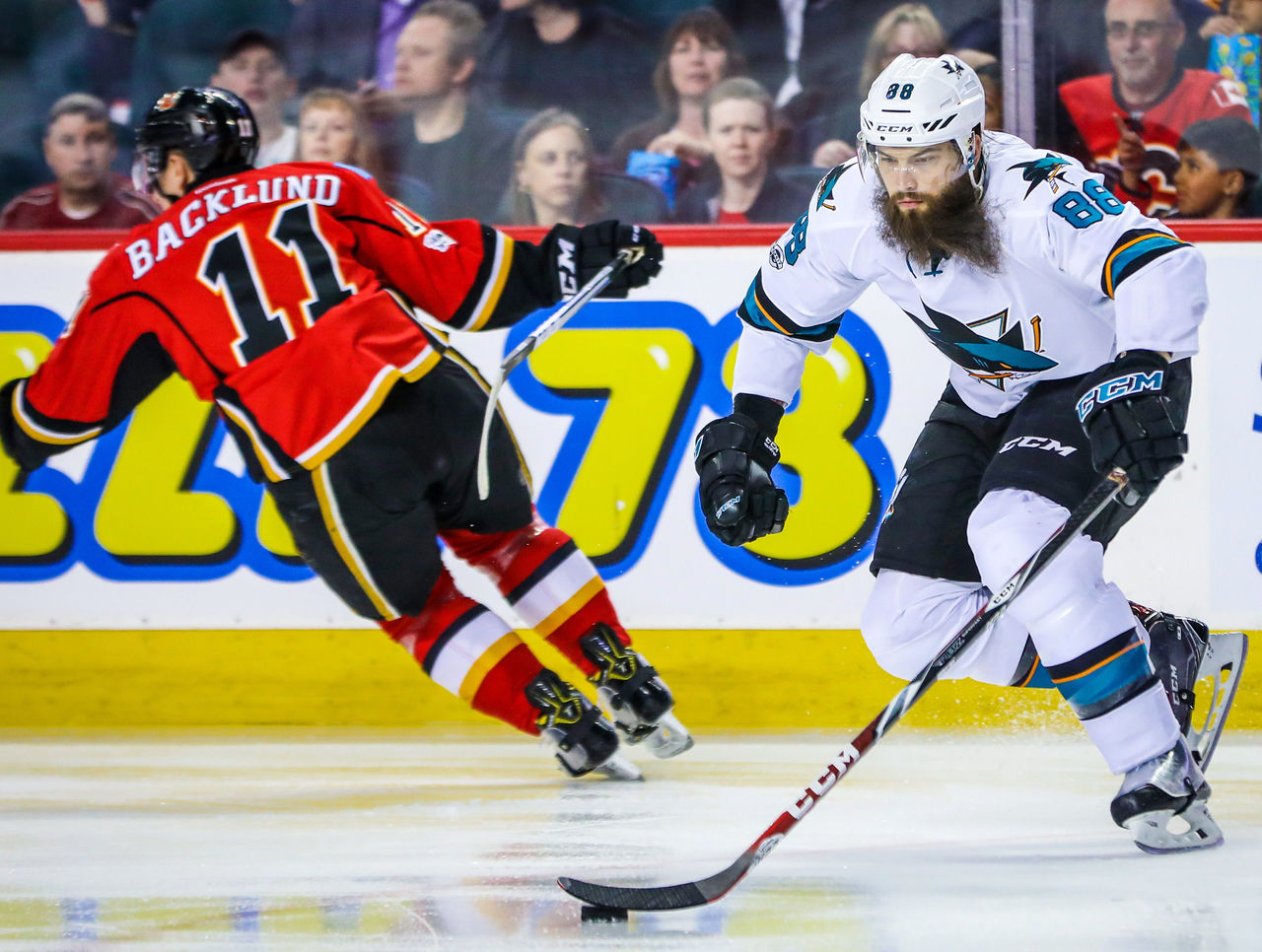 If there's one position you can afford to wait on in fantasy hockey, it's center. Based on Yahoo's positional eligibility, here's how center depth stacks up against defense depth in terms of points from last season:
| C | Rank | D |
| --- | --- | --- |
| 100 | 1 | 76 |
| 77 | 5 | 53 |
| 69 | 10 | 49 |
| 61 | 20 | 42 |
| 50 | 50 | 33 |
Even the 50th-ranked center racked up 50 points, whereas the 50th-ranked defenseman only tallied 33. Unless they make up for it in other categories, a player getting you only 33 points is essentially a waste of space. This makes getting the top defenseman all the more important.
Also, most standard fantasy hockey leagues require four defensemen and only two centers.
Shot generation will sustain production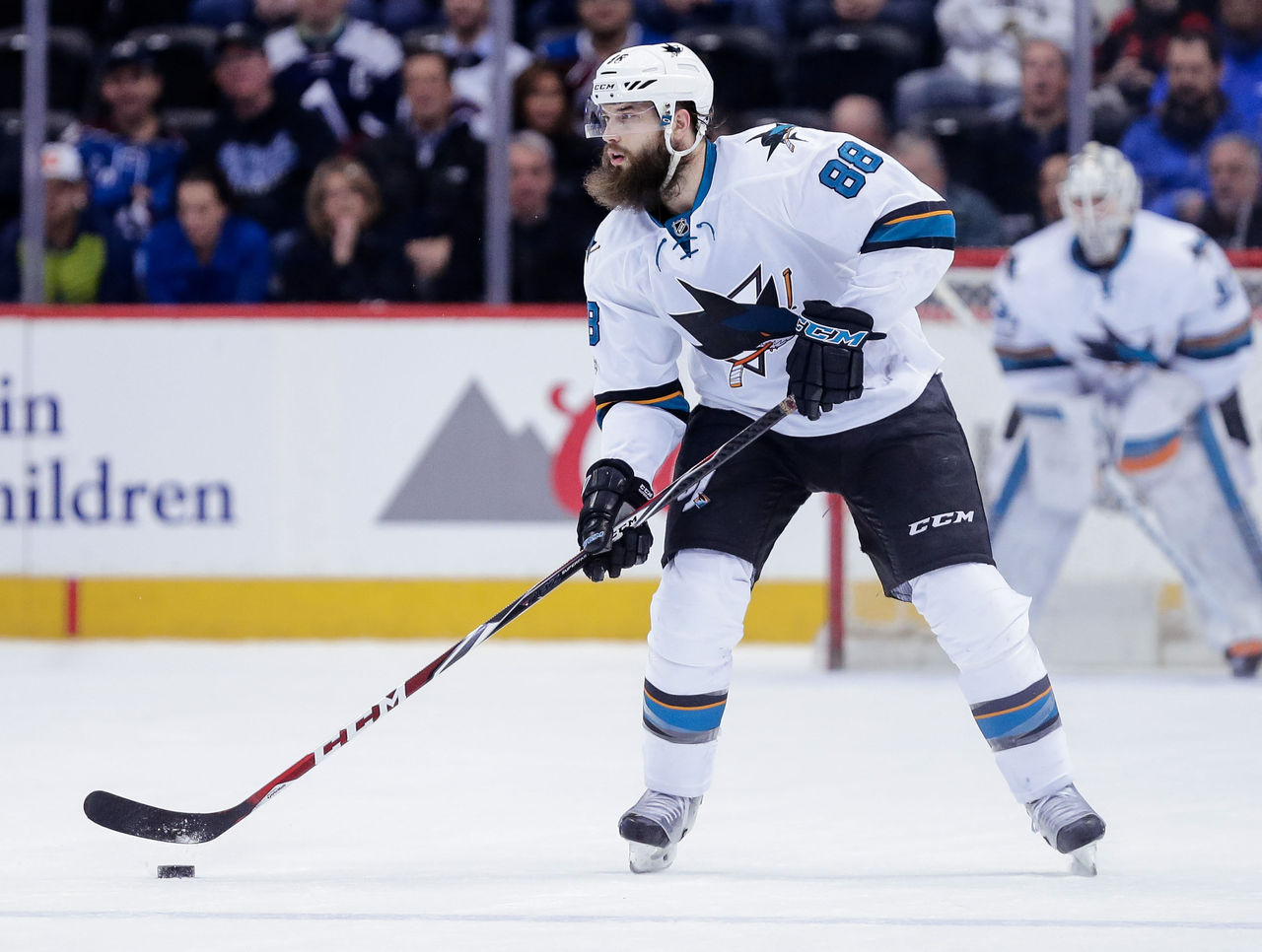 There are many things that make Burns great, including his beard, but what truly separates him from the pack is his prolific shooting. He led the NHL in shots on goal last season with 320. The year prior, he racked up 353.
Not only does he single-handedly provide a massive advantage in one category every week, but his willingness to put pucks on net gives him a high floor year in and year out. In fact, he finished fifth in the league in rebounds created at five-on-five a year ago, according to Natural Stat Trick.
The Sharks may be trending downward, but Burns will continue to be the most productive defenseman in the NHL and the most valuable player in fantasy hockey.
(Photos courtesy: Action Images)
Comments
✕
The case for taking Brent Burns 1st overall in fantasy drafts
  Got something to say? Leave a comment below!