Why the Indians' dominance should excite Blue Jays fans
Jason Miller / Getty Images Sport / Getty
Presented by

When longtime executives Mark Shapiro and Ross Atkins departed from the Cleveland Indians to join the Toronto Blue Jays' front office at the end of the 2015 season, they left behind a core of exciting and talented players.
Traces of both executives can be seen in an Indians team that came one win short of a World Series championship last season and pulled off an incredible 22-game win streak in 2017.
Several other members of Cleveland's front office deserve recognition, but Shapiro and Atkins - Shapiro, in particular - were driving forces behind the decision-making, scouting, development, and transactions that made up the Indians' current roster.
Shapiro joined the Indians in 1992. After serving as the organization's director of player development, he was named general manager in 2001 - a position he held until 2010, when he became president.
Atkins, a former minor-league pitcher with the Indians, was hired in 2001 as the organization's director of Latin American operations. He later served as director of player development and was promoted to vice president of player personnel.
With a limited payroll, the pair helped construct an elite roster by drafting and developing their players while assuring fans their day will come. That day has come in Cleveland, and, under that same direction, it could come in Toronto.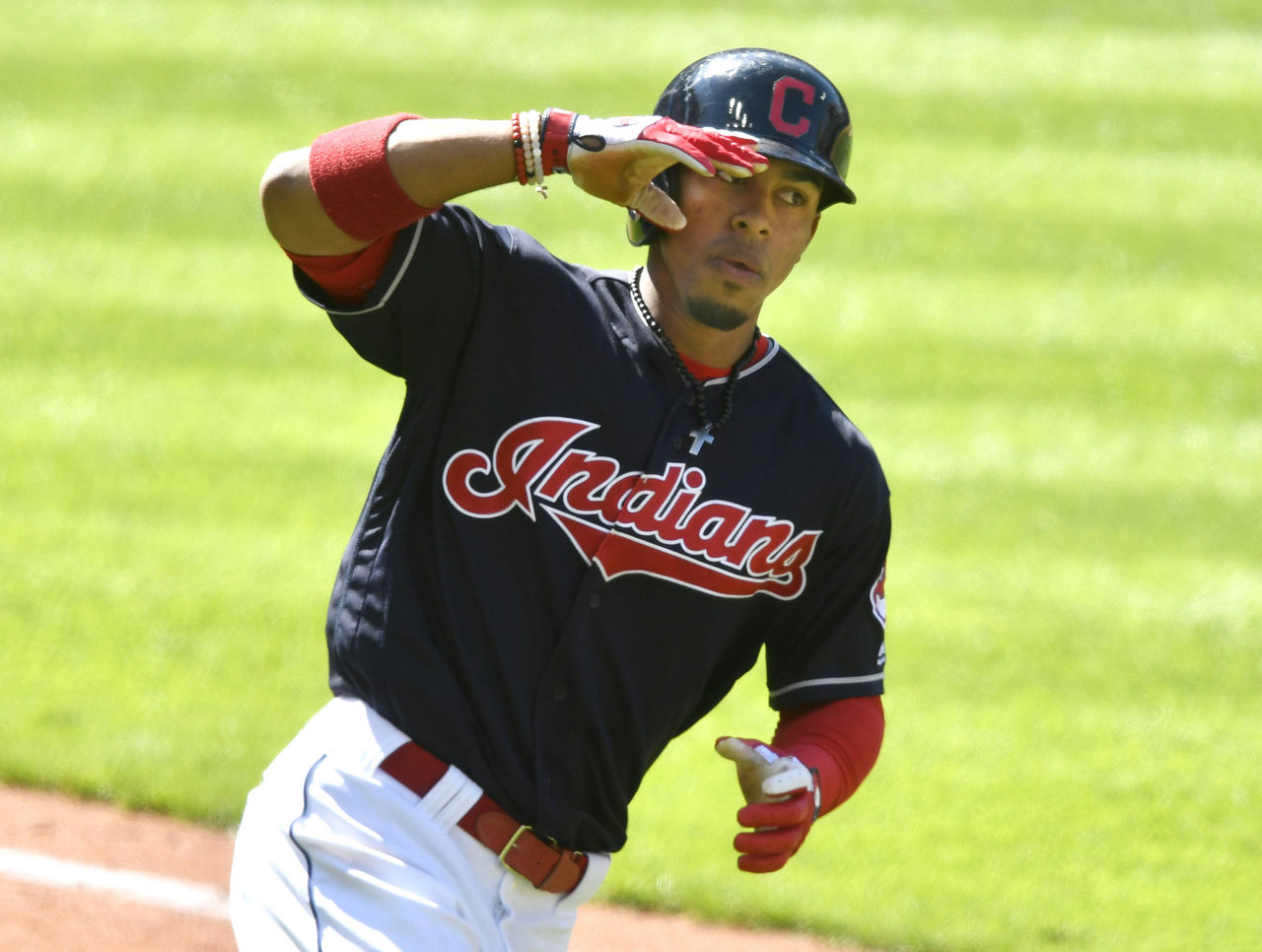 Players drafted under Shapiro and Atkins:
SP Josh Tomlin (581st overall, 19th round, 2006)
LF Lonnie Chisenhall* (29th overall, 1st round, 2008)
C Roberto Perez (1,011th overall, 33rd round, 2008)
2B Jason Kipnis* (63rd overall, 2nd round, 2009)
SS Francisco Lindor* (8th overall, 1st round, 2011)
RP Cody Allen (698th overall, 23rd round, 2011)
SP Ryan Merritt (488th overall, 16th round, 2011)
RP Shawn Armstrong (548th overall, 18th round, 2011)
CF Tyler Naquin (15th overall, 1st round, 2012)
CF Bradley Zimmer**(21st overall, 1st round, 2014)
CF Greg Allen*** (188th overall, 6th round, 2014)
*Current starter
**Entered 2017 as Indians' No. 2 prospect
***Ranked as Indians' 10th-best prospect as of midseason update
International signings:
RP Danny Salazar (2006)
3B Giovanny Urshela (2008)
SS Erik Gonzalez (2008)
3B/2B Jose Ramirez* (2009)
C Francisco Mejia** (2012)
3B Yandy Diaz*** (2013)
*Current starter
**Ranked as the Indians' best prospect as of midseason update
***Ranked as the Indians' eighth-best prospect as of midseason update
Players acquired through trade with Shapiro as president and GM:
1B Carlos Santana* (acquired from Dodgers, 2008)
OF Michael Brantley (from Brewers, 2008)
SP Carlos Carrasco (from Phillies, 2009)
SP Corey Kluber (from Padres, 2010)
RP Zach McAllister (from Yankees, 2010)
SP Trevor Bauer, RP Bryan Shaw (from Diamondbacks, 2012)
C Yan Gomes* (from Blue Jays, 2012)
SP Mike Clevinger (from Angels, 2014)
*Current starter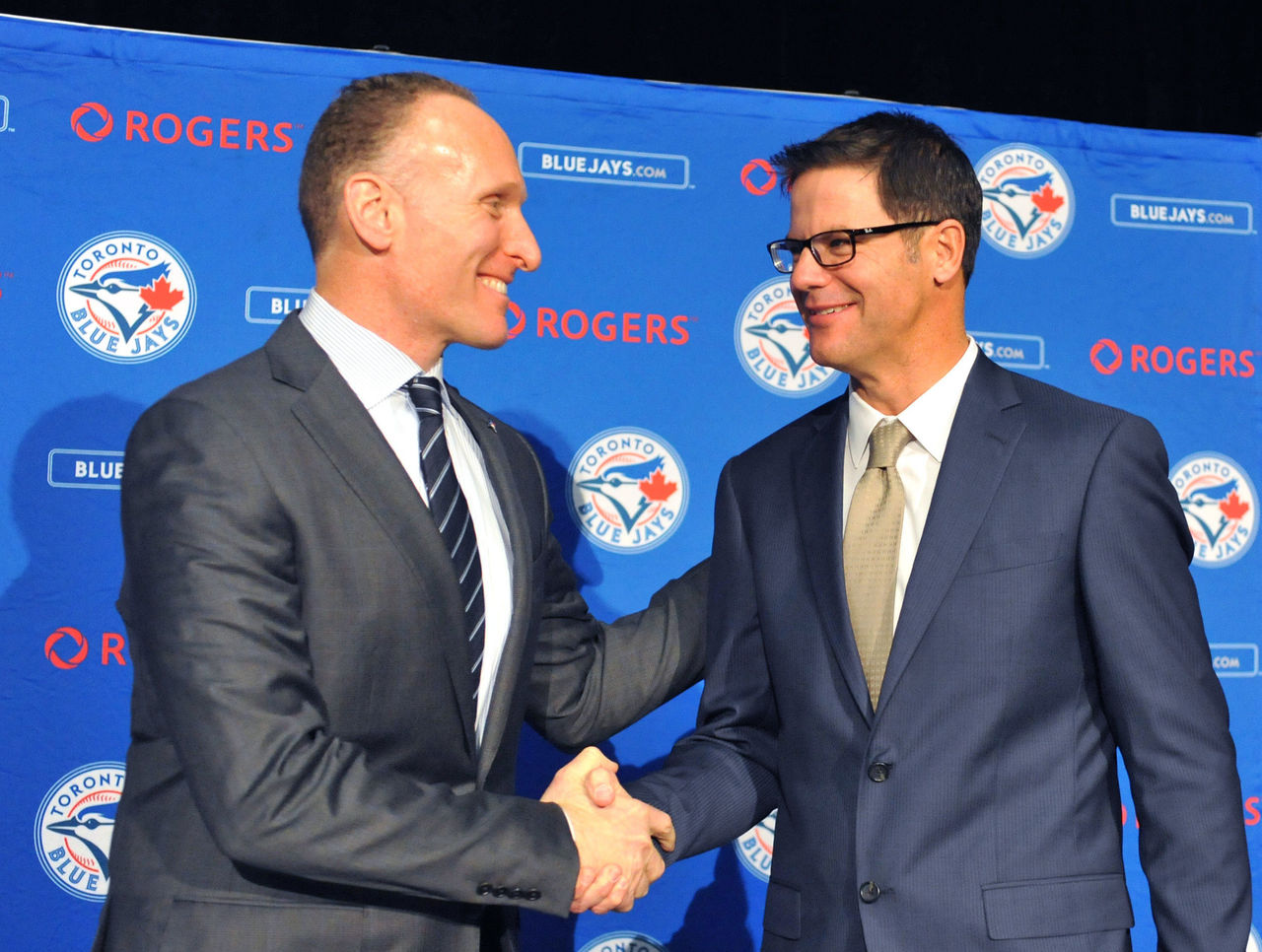 What it means for the Blue Jays
Shapiro, the Blue Jays' president and CEO, and Atkins, the team's GM, inherited a talented but aging roster and a depleted prospect pool in Toronto. Much like their approach in Cleveland, the focus has been getting younger by building from within.
Toronto has two of the game's most exciting prospects in Vladimir Guerrero Jr. and Bo Bichette. The latter was drafted by the new regime, while Guerrero was signed as an international free agent in 2015. Since joining the Blue Jays, Atkins and Shapiro have shied away from dealing prospects, instead concentrating on internal development.
Despite their lost season, the Blue Jays are slowly headed on the right path. With the emergence of the aforementioned Guerrero and Bichette, several young players on the cusp, such as Teoscar Hernandez, Anthony Alford, Ryan Borucki, and Danny Jansen, as well as far more payroll flexibility now compared to their days with Cleveland, there's reason to be optimistic in Toronto.
There's no denying the Indians' superiority to the Blue Jays in terms of talent, but if Shapiro and Atkins proved anything during their Cleveland tenures, it's that patience pays off. It will only be a matter of time before Canada has something to cheer for again.
Comments
✕
Why the Indians' dominance should excite Blue Jays fans
  Got something to say? Leave a comment below!