Well, that escalated quickly.
The Pablo Sandoval era in Boston came to an inglorious end Friday morning when the Red Sox announced the veteran third baseman had been designated for assignment. Sandoval had been on the disabled list with an ear infection, and his minor-league rehab assignment was set to expire Monday, so a decision on his future was coming.
Now, just two-plus seasons after signing the former World Series MVP to what became the Hindenburg of free-agent deals, the Red Sox decided they'd rather eat the $48.66 million left on Sandoval's deal (including the $5-million buyout of his 2020 option) than put him back on the major-league roster - even though third base has been a black hole at Fenway Park all season.
Given his extreme lack of production and large contract, it's highly unlikely that anyone plucks him off waivers. But if Sandoval is given his outright release in 10 days, anyone can grab him for the minimum - while sticking Boston with the bill. Here are three potential landing spots.
San Diego Padres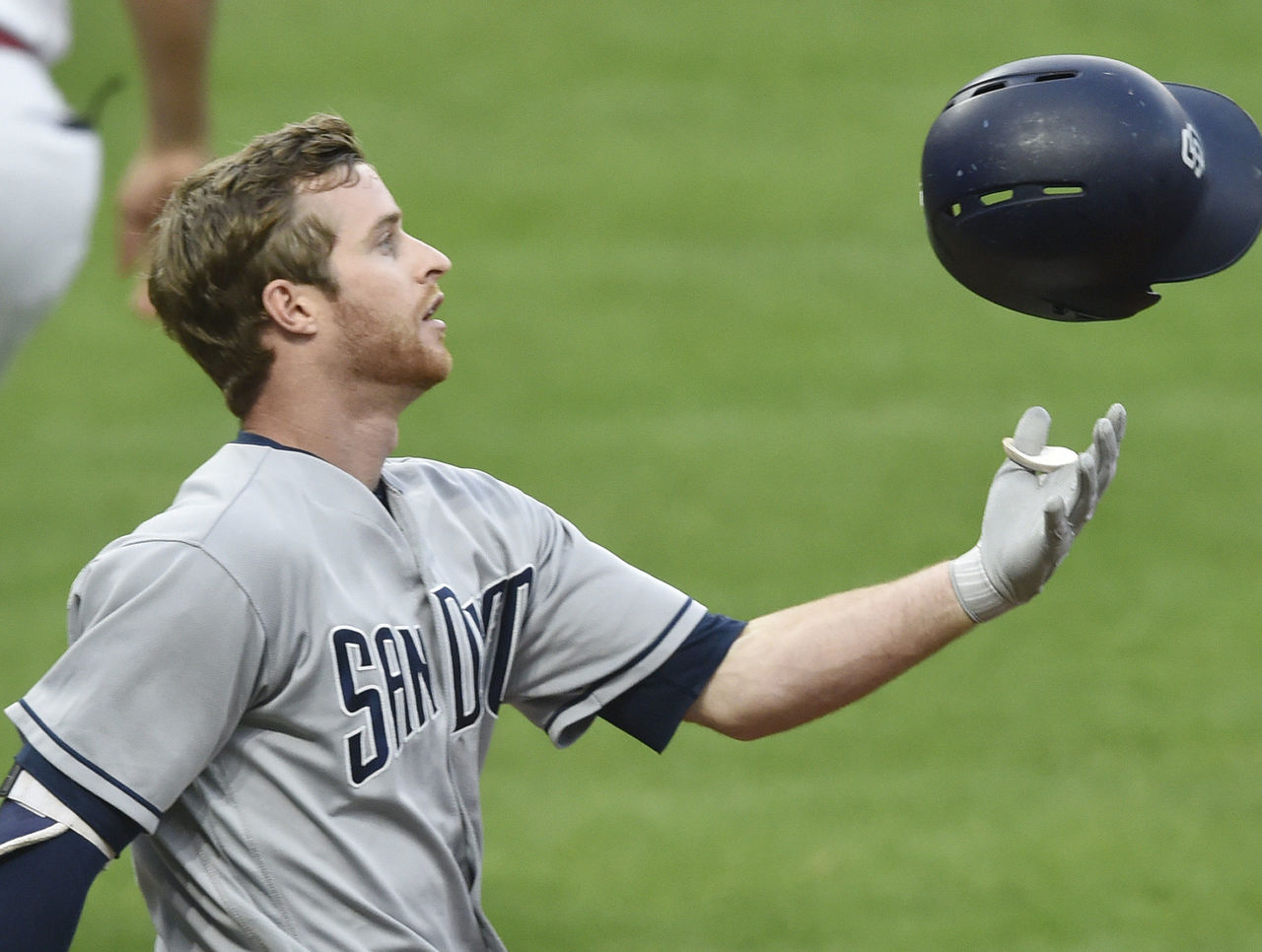 Sandoval spurned the Padres for Boston as a free agent - about the only thing that went San Diego's way in that ill-fated 2014-15 offseason. Nowadays, though, Sandoval on a minimum deal couldn't be any worse than what the Padres have at third. Between Ryan Schmipf, who's currently at Triple-A despite mashing 14 homers, and youngster Cory Spangenberg, the Padres have received replacement-level production - literally, 0.0 WAR, per Fangraphs - from the hot corner this season. The Padres are going nowhere fast, and have nothing to lose by giving Sandoval a trial run at third while continuing to let their youngsters gain confidence and improve in the minors.
Philadelphia Phillies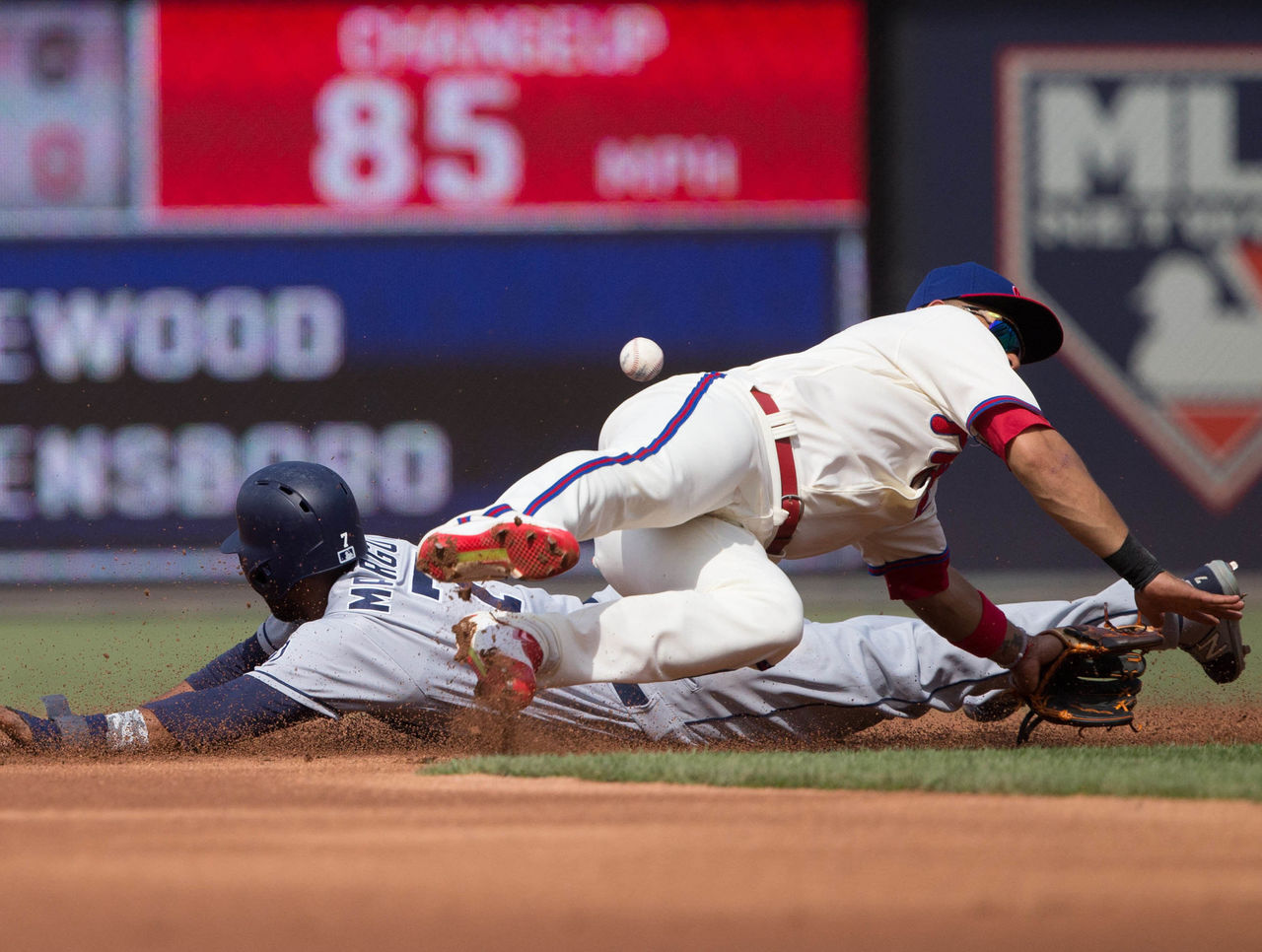 Baseball's worst team has a hot-corner problem. Maikel Franco, while still a promising young player, has taken a step back this year. In his stead, manager Pete Mackanin has turned to Andres Blanco, a 33-year-old veteran with a 16 OPS+ in 102 plate appearances. Hey, you know who has a higher OPS+ than Andres Blanco in a comparable amount of PAs this season? Oh, you better believe it's the Panda. But beyond replacing Blanco on the active roster, Sandoval's presence in the second half would give the Phillies leeway to let Franco work on some things in Triple-A for a month before returning in September - and as a critical piece of Philadelphia's long-term future, getting Franco turned around is far more important than wins this year. As a pure short-term solution who can be cut next spring, Sandoval isn't too far out of the realm.
San Francisco Giants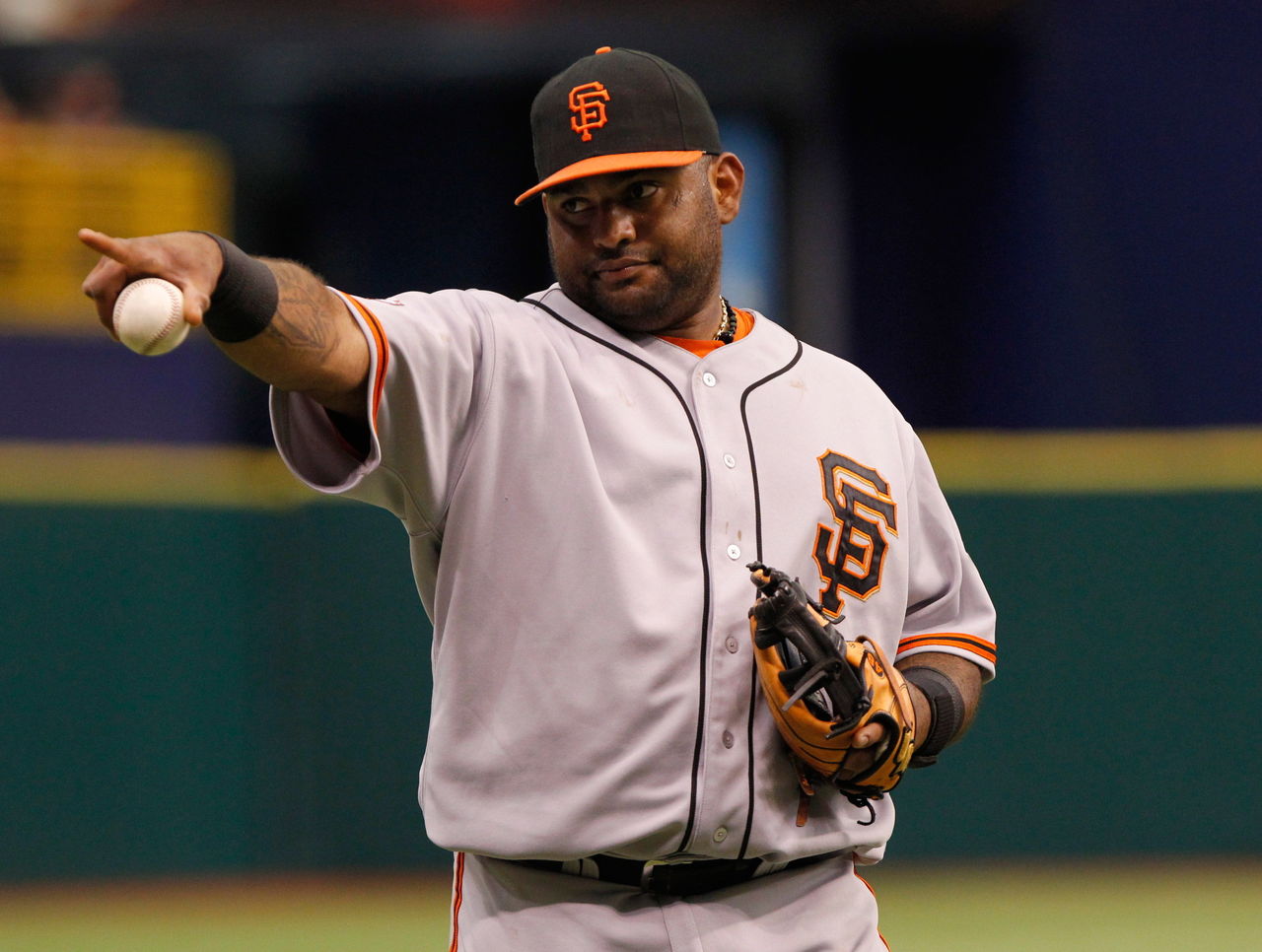 If the Giants were winning as expected, there's no way they'd be here, but amid this awful season a reunion could be in the cards. The history is here, of course - Sandoval made his name as a two-time All-Star for the Giants, posting an .811 OPS and 106 homers over seven years with the club. He's also a very important figure in their modern-day history as the starting third baseman for all three of the Giants' World Series titles in the 2000s - a run that included being named MVP of the 2012 series thanks to a .500 average and a record three homers in Game 1. Considering Eduardo Nunez's injuries and Christian Arroyo's return to Triple-A, it would behoove the Giants to at least ask Sandoval if he left his heart in San Francisco three years ago. Perhaps the Bay Area's golden sun will shine on him again.
(Photos courtesy: Action Images)