Ranking the top 80 unrestricted free agents: 20-11
Nicole Sweet-USA TODAY Sports
Presented by

June is an incredibly busy month for the NHL, but that doesn't mean we can't look ahead to what's coming. Free agency begins at 12 p.m. ET on July 1, and we're ranking the top 80 unrestricted free agents in a seven-post series ahead of the madness.
As we count down the UFA market from 20th to 11th, this veteran group ranks near the best of what may be available this summer:
20. Mike Condon (G)
Age on Oct. 1: 27
2016-17 Cap Hit: $575K
With starter Craig Anderson away from the Ottawa Senators to be with his ill wife, the subsequent acquisition of Condon proved to be a season-saver for the Sens.
Stepping into the Ottawa crease, Condon carried the ball for the Senators, including a stretch which saw the netminder make 27 straight appearances. For Condon, it marked the second time he has been thrust into the starter's job after taking over for an injured Carey Price while with the Montreal Canadiens a year ago.
Now facing the possibility of unrestricted free agency, Condon could cash in on his performance, but there are certainly no assurances he'll get an extended stay with the Senators.
19. Brendan Smith (D)
Age on Oct. 1: 28
2016-17 Cap Hit: $2.75M
A market-value contract should keep Smith on the New York Rangers' blue line. That was the stance from his agent, who in May stated Smith likes the Rangers and his role on the team, but he'll need to be shown the money.
Acquired from the Detroit Red Wings in a trade deadline deal that saw the Rangers part with a pair of draft choices, Smith impressed during his short showing in Manhattan. In the postseason, he was regularly relied on by coach Alain Vigneault, seeing the third-most ice time among New York defenders.
Early reports indicate it will take north of $4 million annually to keep Smith in New York, a substantial raise from his current cap hit of $2.75 million.
18. Patrick Marleau (F)
Age on Oct. 1: 38
2016-17 Cap Hit: $6.667M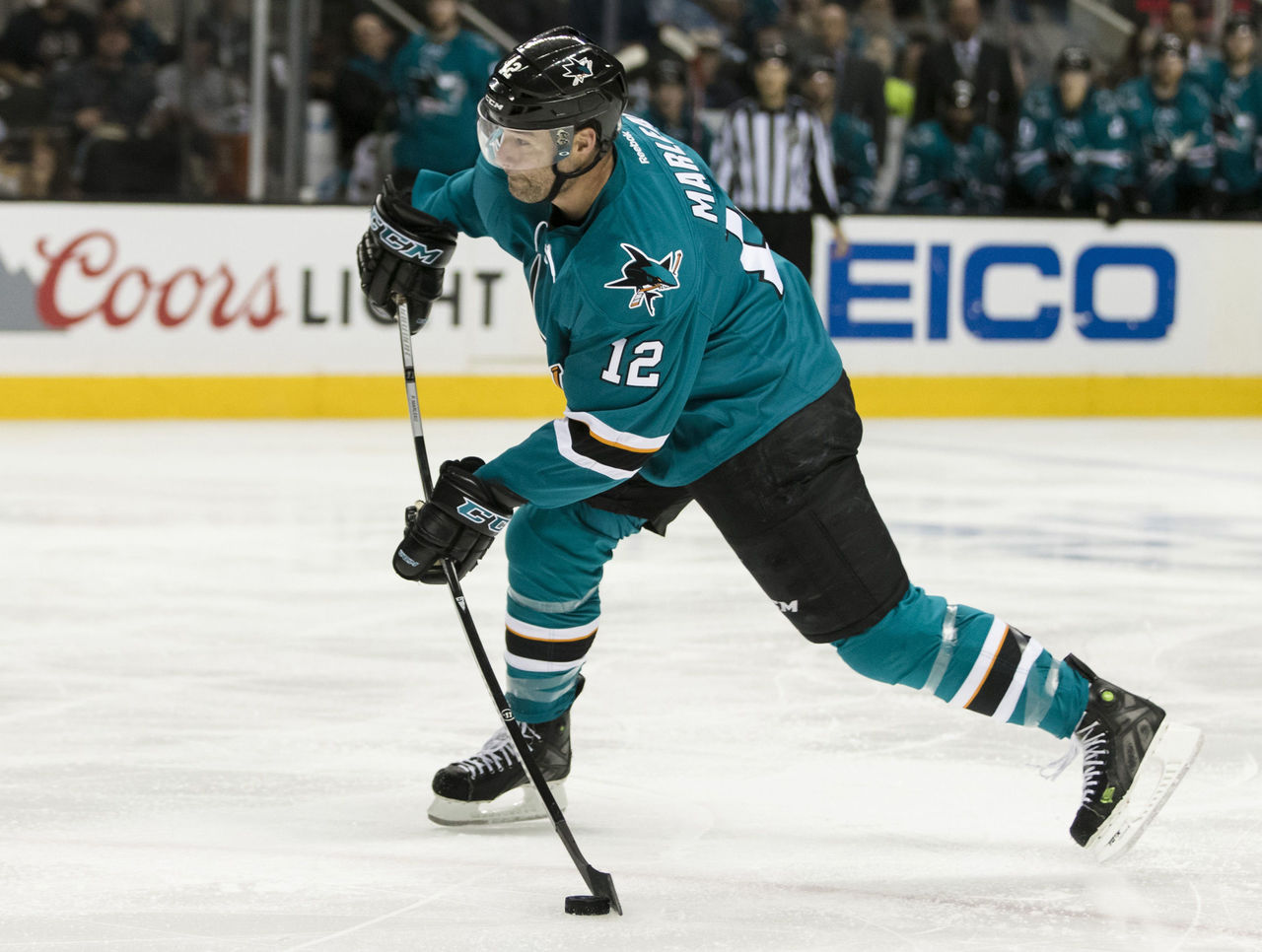 Marleau has been the face of the Sharks since he was selected second overall in 1997, but the team could very well move on from its one-time captain.
Finishing with 27 goals last season, only Brent Burns and Joe Pavelski found the back of the net more often than Marleau. While he's still a contributor, a potential contract extension could pose complications. At 37 years old, it would be favorable for the Sharks to see Marleau accept a one-year deal. Any longer and San Jose runs the risk of an early retirement and being left on the hook for Marleau's cap hit (i.e. the next Pavel Datsyuk).
But in averaging 24 goals over the past three seasons, and not missing a game since 2008-09, Marleau could command a multi-year deal and the dollars to go with it. Still, cap concerns could force Marleau to accept a pay cut if he wishes to remain in the Bay Area.
17. Radim Vrbata (F)
Age on Oct. 1: 36
2016-17 Cap Hit: $1M
Vrbata has made it known he likes life in the desert. After struggling through the 2015-16 season with the Vancouver Canucks, the veteran winger returned for his third tour of duty with the Arizona Coyotes.
Agreeing a bonus-laden contract with Arizona, Vrbata earned a $1-million base salary that later doubled upon reaching games-played and point plateaus. By season's end, Vrbata led the Coyotes with 55 points.
That performance demonstrated that Vrbata hasn't lost his scoring touch. And while he is happy in the desert and is likely to re-sign with the Coyotes, he's proven himself this time around, meaning he's sure to aim for a condition-free contract.
16. Jaromir Jagr (F)
Age on Oct. 1: 45
2016-17 Cap Hit: $4M
Jagr could return to the Florida Panthers next season, but there is no urgency for the future Hall of Famer to put pen to paper.
While the Panthers missed the postseason, it was a successful campaign for Jagr, who surpassed Mark Messier for second all time in NHL scoring, while tallying 46 points to finish fourth in Florida scoring. This coming season, a clean bill of health from top forward Jonathan Huberdeau, who saw just 31 games in 2016-17, should go a long way in returning the Panthers to the playoff picture.
There's no doubt Jagr, a two-time Stanley Cup champion, wants to win, and he'll have a chance to do that next season with Florida.
15. Jonathan Bernier (G)
Age on Oct. 1: 29
2016-17 Cap Hit: $4.15M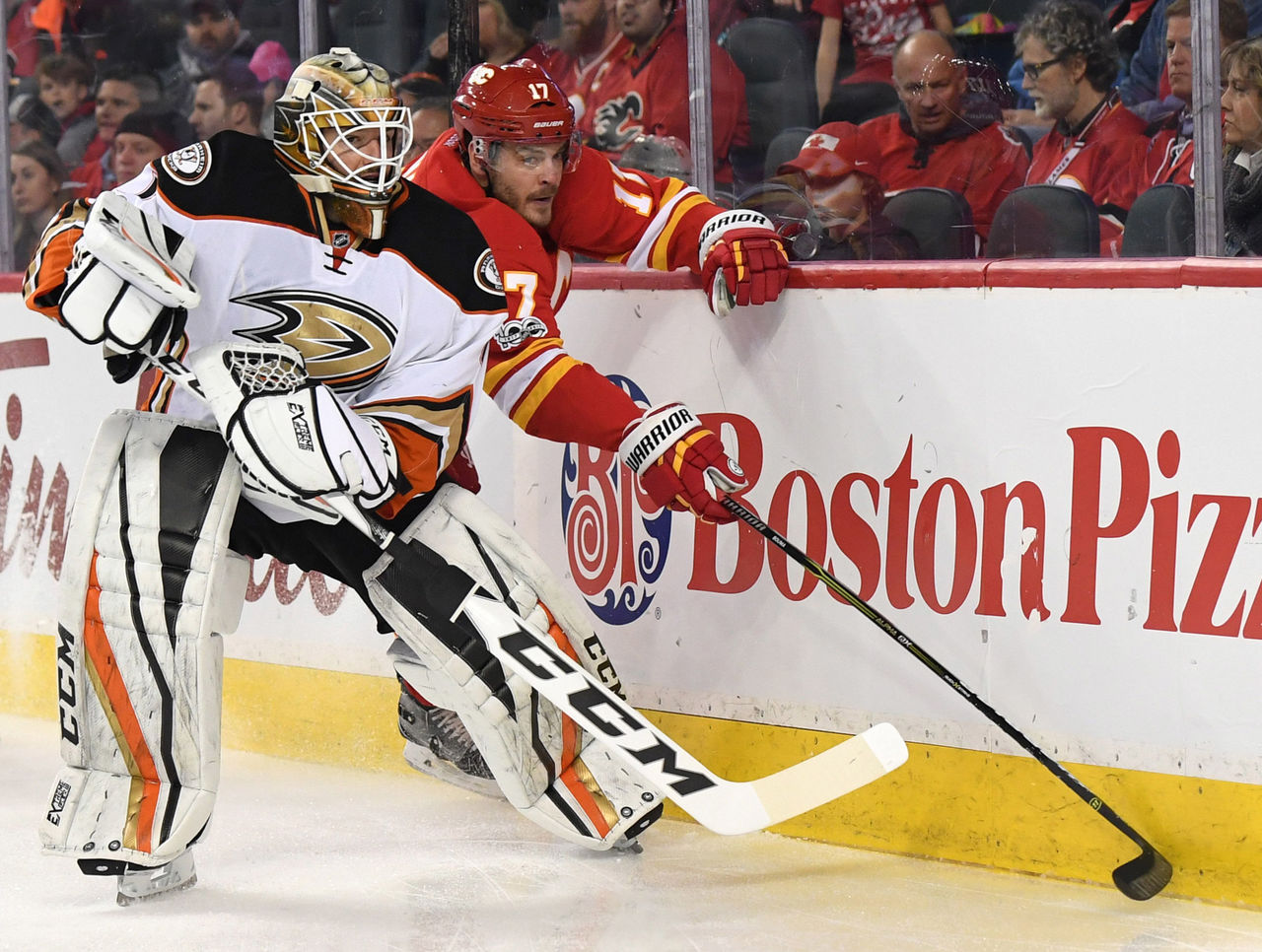 Bernier is in a conundrum. He had a solid season, which normally means more money on a new deal; but the reality is that Bernier is sure to see a pay cut.
That's because his previous deal was signed when he was the No. 1 for the Toronto Maple Leafs. It was a different situation with the Anaheim Ducks, as Bernier played second fiddle to John Gibson.
While there are no assurances Bernier will return to Orange County, the likelihood is he'll only land a similar role elsewhere. At this stage, Bernier is a steady backup who can fill in for a struggling or injured starter. If Anaheim isn't an option, a few teams could add Bernier as part of a goaltending tandem.
14. Brian Elliott (G)
Age on Oct. 1: 32
2016-17 Cap Hit: $2.5M
It was a tale of two seasons in what was surely a short stay for Elliott in Calgary. Acquired from the St. Louis Blues last offseason, Elliott struggled through his early goings in Calgary, winning just three of his first 12 games in a Flames jersey.
That all changed down the season's stretch drive, with Elliott seemingly finding a comfort in Calgary as he rattled off 11 straight victories, pushing the Flames into the postseason for just the second time since 2009.
But in the playoffs, Elliott's play was forgettable, as the Flames were swept by the Ducks. It all came crashing down in Game 4, when Elliott lasted just six minutes, three shots, and one goal against before getting the early hook, effectively ending his time in Calgary.
13. Ryan Miller (G)
Age on Oct. 1: 37
2016-17 Cap Hit: $6M
The Canucks have expressed interest in bringing back Miller, and that feeling may be mutual, with Miller preferring life on the west coast. The issue lies in Vancouver's plans for the veteran netminder, which could see Miller slide into a secondary role behind up-and-comer Jacob Markstrom.
This despite Miller owning a save rate that outpaced not only Markstrom, but the likes of Henrik Lundqvist and Martin Jones, both highly regarded goalies on teams that qualified for the postseason. Not to mention their squads had far superior supporting casts when compared to the Canucks.
While Miller is unlikely to lock down a starter's role, odds are that he can find a situation better than Vancouver, which finished second to last in 2016-17. The 37-year-old remains on the lookout for his first Stanley Cup and he'll need to venture outside of British Columbia for a shot to win it all.
12. Justin Williams (F)
Age on Oct. 1: 35
2016-17 Cap Hit: $3.25M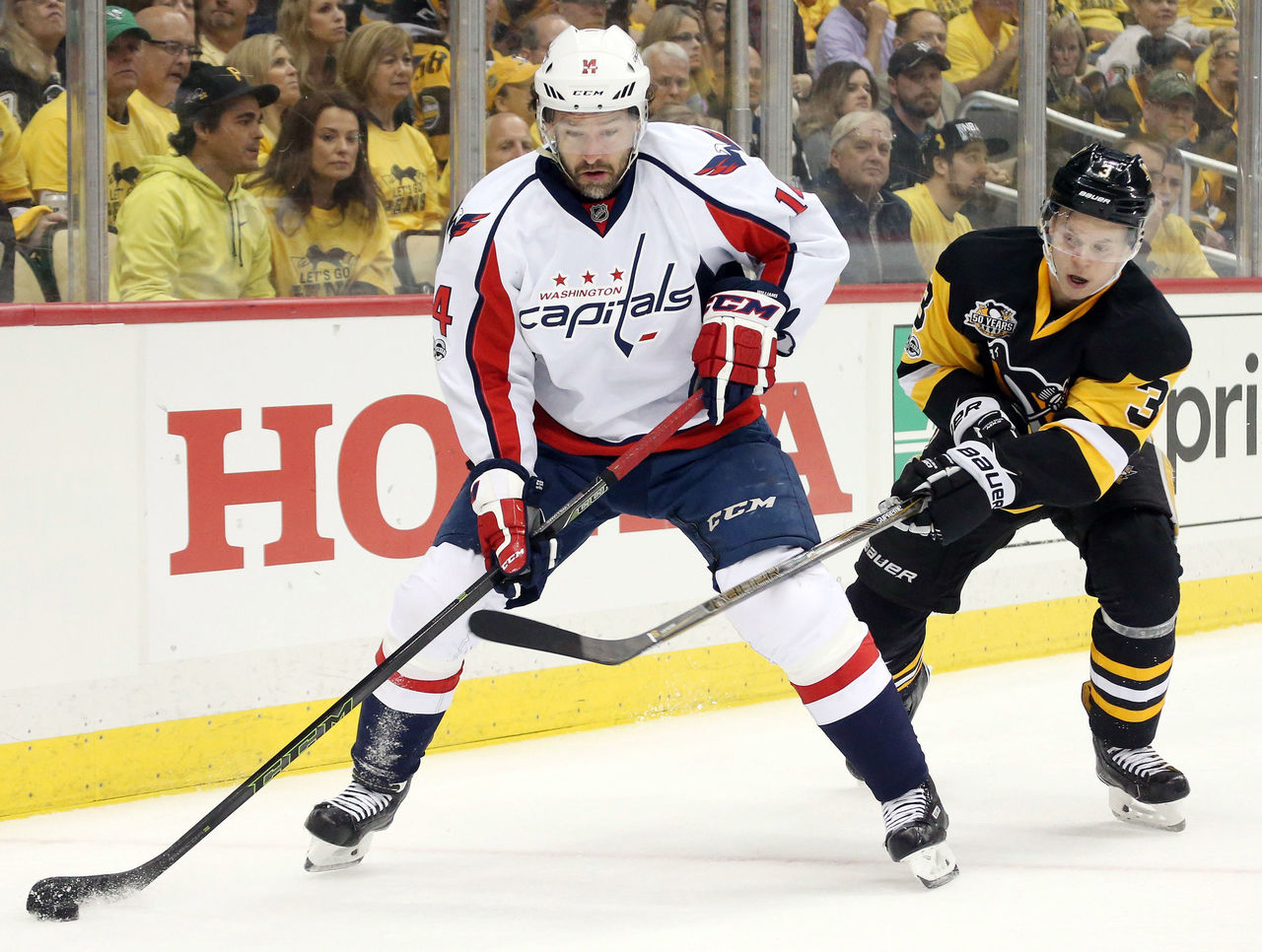 "Mr. Game 7" should have plenty of suitors this offseason. The three-time Stanley Cup champion and 2014 Conn Smythe Trophy winner is one of many Washington Capitals eligible for unrestricted free agency, and that cap crunch could leave Williams looking elsewhere for work.
Williams had a solid season with the Capitals, potting 48 points, which ranks him among the top five right-wingers who could reach free agency. Meanwhile, his 24 goals sit third, behind only Patrick Eaves and teammate T.J. Oshie.
For teams seeking experience, particularly a veteran who often plays the playoff hero, they'd be hard-pressed to fare better than Williams.
11. Andrei Markov (D)
Age on Oct. 1: 38
2016-17 Cap Hit: $5.75M
It would be strange to see Markov suiting up in another uniform, but Montreal fans shouldn't worry. The career Canadien still fills a role for the Habs - that is, a veteran puck-mover on the left side of the blue line. In all likelihood, it's only a matter of time before Markov re-ups in Montreal.
Appearing in 62 games last season, Markov put together a 36-point campaign, second to only Shea Weber among Montreal defensemen. That averages to 0.58 points per game, consistent with Markov's production rate over the past three seasons.
Looking forward, the veteran blue-liner has earned a similar pay clip, but likely on a one-year term, given the restrictions of contracts signed after 35.
Free Agent Rankings
(Photos courtesy: Action Images)
Comments
✕
Ranking the top 80 unrestricted free agents: 20-11
  Got something to say? Leave a comment below!