Weird Week in Football: Fake kits and flashy caskets
Every Monday, theScore will highlight the most outlandish moments from the wacky, sometimes daft, and perennially entertaining world of football. Here's what made us smile - or cringe - on the pitch this past week.
Europe's big leagues bid adieu to the 2016-17 campaign as domestic cups marked seasons' ends, and before we look back at the best of all things outlandish with next Monday's year-end review, here's a week full of bad deliveries, online hijinx, and tenures cut short:
It's not delivery, it's de-useless
Gone are the days of a child in a shoddy, unambiguous sponsor's kit and braces delivering the match ball while being dragged by the clammy hand of Martin Atkinson.
Hull City pity for Bruce blues
Alex Bruce - son of Steve, not quite the footballer his father was, but with a remarkably straighter beak - was among several players with Hull City contracts set to lapse, and like most Premier League sides, Hull tweeted a story about its retained list.
Loaned out to Wigan in January, Alex had to know what was coming for him, though he played the taken-aback centre-back in response to Hull's memo.
And while it turned out Bruce did know of his fate well before Hull's tweet, Scottish side Motherwell got in on the fun, too, as Twitter slid one more notch south toward its irresistible and deserved demise.
Mischievous Monchengladbach
More online tongue-in-cheek Twitter from Monchengladbach, which congratulated former Die Fohlen star Granit Xhaka's FA Cup victory with Arsenal ...
... and reminded Wembley losers Chelsea to look on the bright side, because talented Dane centre-half Andreas Christensen was set to return to West London after two Bundesliga campaigns. Sure.
Varela says auf Weidersehen over ink stink
Guillermo Varela was suspended for Eintracht Frankfurt's season-closing DFB-Pokal final against Borussia Dortmund because he got a tattoo that became inflamed. The on-loan Manchester United defender was poked unmercifully by a sharp object on Monday, though it's the club's statement that is the more needling.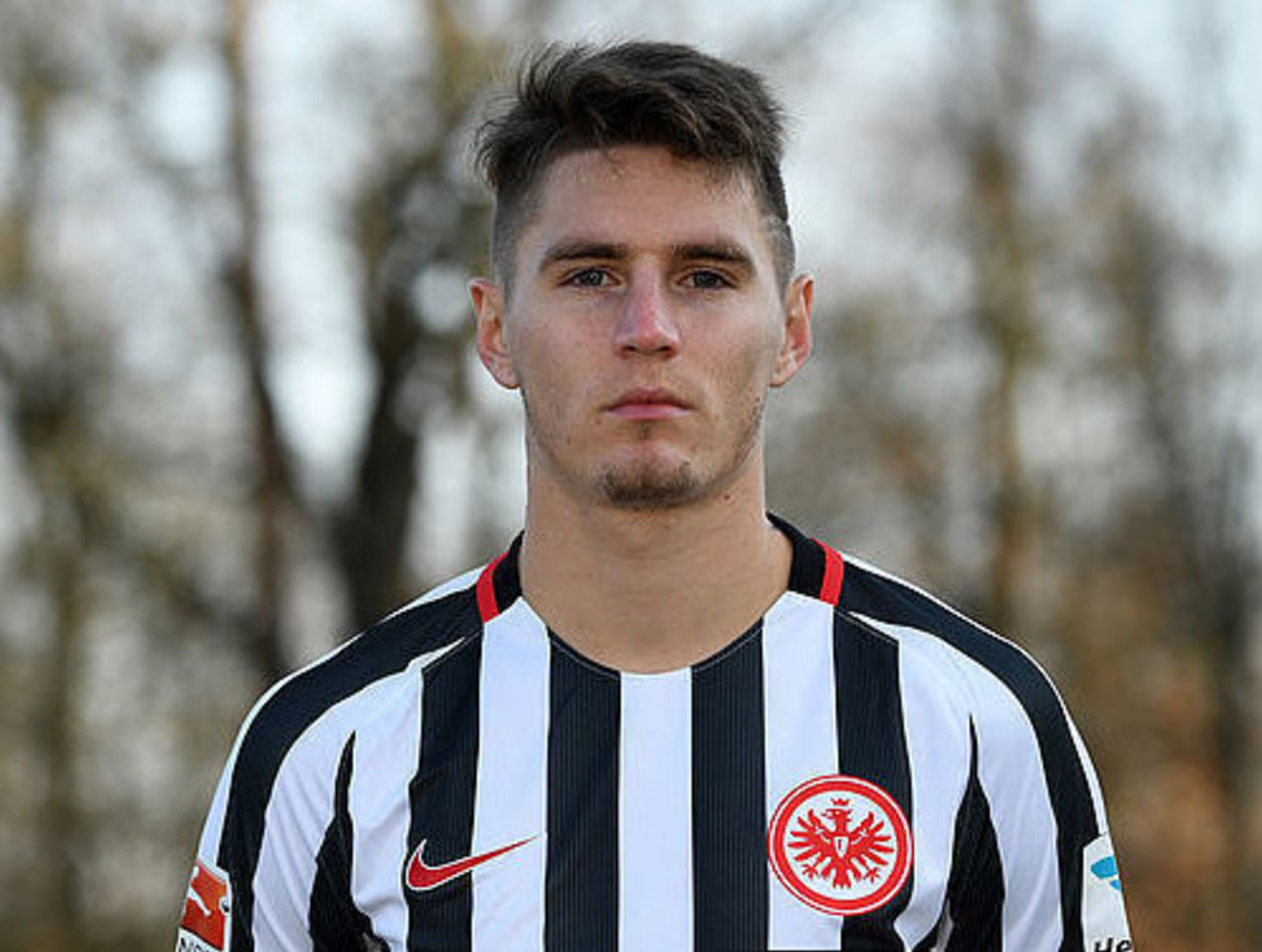 (Photo courtesy: Eintracht Frankfurt)
"His behaviour was reckless and hurts the team," sporting executive Fredi Bobic said in a club statement.
"Guillermo's path at Eintracht ends here. The club can't put up with a player acting against the coach's and doctors' instructions," Bobic added. "We were already considering extending his loan. But that's naturally no longer an issue. Guillermo will be suspended with immediate effect."
Varela will now return to United and the warm embrace of Jose Mourinho, whose doghouse already includes another once-prodigious-full-back-turned-outcast in Luke Shaw.
Muerte in Madrid
On the topic of loan moves cut short; for the Real Madrid fanatic in your family who somehow loves the club enough to be entombed in its likeness and is still tolerable enough to be around, a coffin in the image of the Santiago Bernabeu.
Unveiled at Funermostra 2017, a lively convention of all things funeral, this wooden sarcophagus is the perfect gift for the person who does not understand how burying something beneath the earth works.
Edgar Davids and the counterfeit kit
Poor Lee. The Tottenham supporter took to Twitter to show off the signed Edgar Davids kit the bespectacled Dutch defensive mid sported during his spell at White Hart Lane, though little did Lee know - the signature was bogus. Imagine that.
Davids confirmed the spurious signature, and then, amid appeals from his Twitter followers, the considerate former Juventus star and Barnet gaffer - equally as memorable spells, if we're being honest - reached out to Lee like a pensioner using automated banking who misses Joannie, the bank teller/cat lady.
It seems Lee will soon be the owner of a signed Edgar Davids kit, which for a Spurs supporter, is more than their lot have won in some time.
Comments
✕
Weird Week in Football: Fake kits and flashy caskets
  Got something to say? Leave a comment below!