Editor's note: This post was written prior to Game 7 of the Eastern Conference Final between Ottawa and Pittsburgh.
It's an Ottawa Senators supporter's worst nightmare: Game 7.
Tuesday was great; also bittersweet. The Sens refused to begin their offseason, forcing a deciding game in the Eastern Conference Final versus the Penguins in Pittsburgh. All that's on the line is the chance to play for the Stanley Cup. So, everything.
However, for Ottawa to advance and depose the defending champs, it must exorcise some major win-or-go-home demons. Thursday night will be the sixth Game 7 in franchise history, and the Senators are still searching for win No. 1. It's going to be agony - but hopefully the good kind, in the end.
Now, a couple of sentences from "Outline," an incredible novel by Rachel Cusk, come to mind:
It remains your truth, whatever has happened. Don't be afraid to look at it.
It's your history, Sens fans. It's made you who you are. You've got to own it. Let's take a walk down Game 7 memory lane.
And think of it this way: Ottawa's due.
2012 vs. Rangers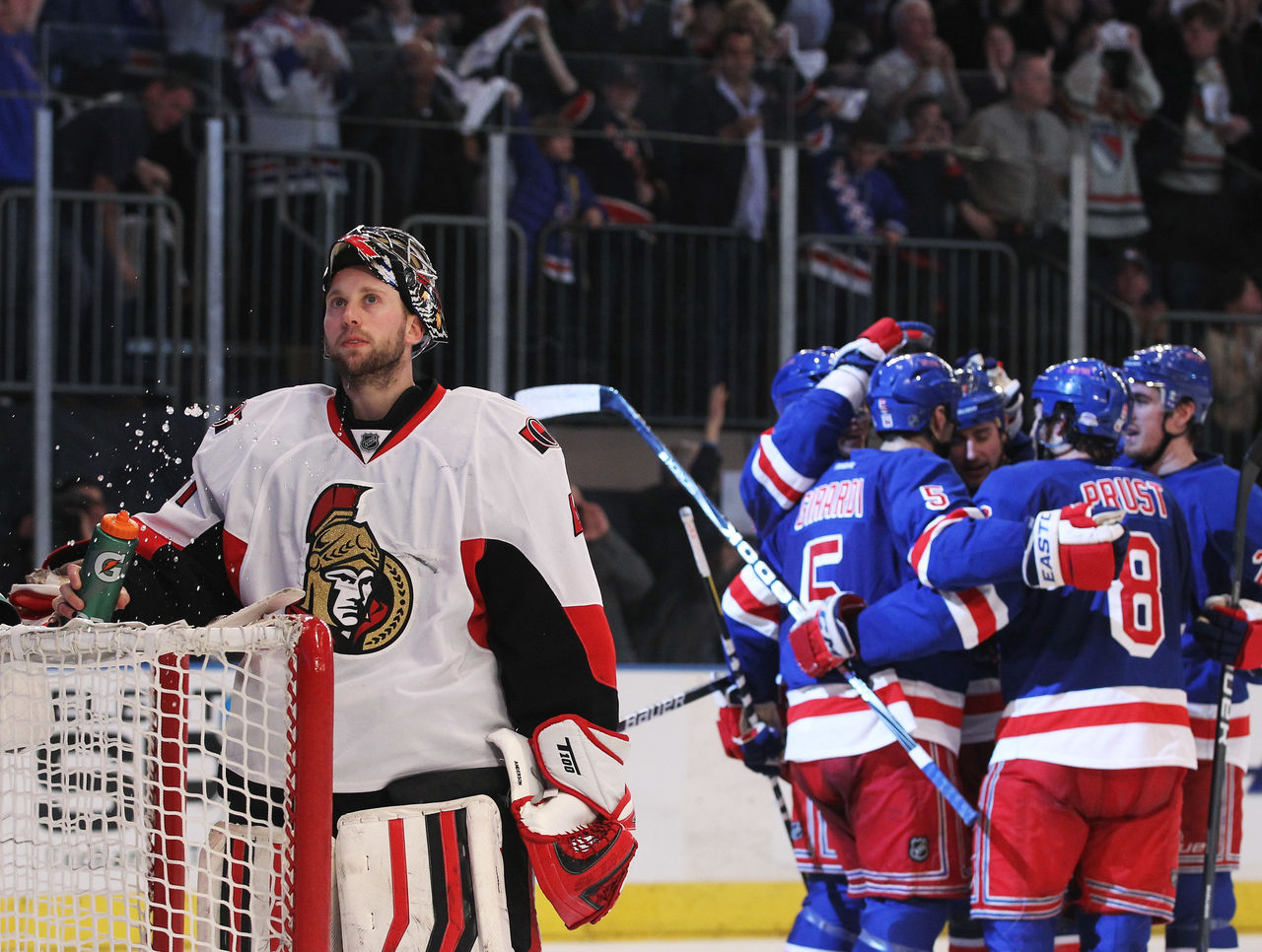 It's been five years since the Senators bowed out of the postseason in seven games.
In 2012, in Paul MacLean's first season behind the bench, the Senators failed to convert a 3-2 series lead on home ice in the first round, instead heading back to Manhattan to play Game 7 against the New York Rangers.
While Craig Anderson made up for his terrible Game 6, stopping 27-of-29 shots, Henrik Lundqvist was opposite him. And you never want to be facing Henrik freakin' Lundqvist in a do-or-die game.
New York took a 2-1 decision, despite Ottawa's 55.3 possession advantage. It was classic Rangers hockey.
Five Senators remain from that last crushing defeat: Anderson, Erik Karlsson, Chris Neil, Zack Smith, and Kyle Turris.
2004 vs. Maple Leafs
The Senators were down 3-2 in the series but forced Game 7 in Toronto, winning Game 6 in double overtime on Mike Fisher's winner. Yeah, this was a long time ago.
This one still hurts, though, a lot, because it was The Patrik Lalime Game (or The Joe Nieuwendyk Game, if you're from Toronto).
Already down 1-0 early, Nieuwendyk beat Lalime with the softest of soft wrist shots from the left wing. You could have stopped it.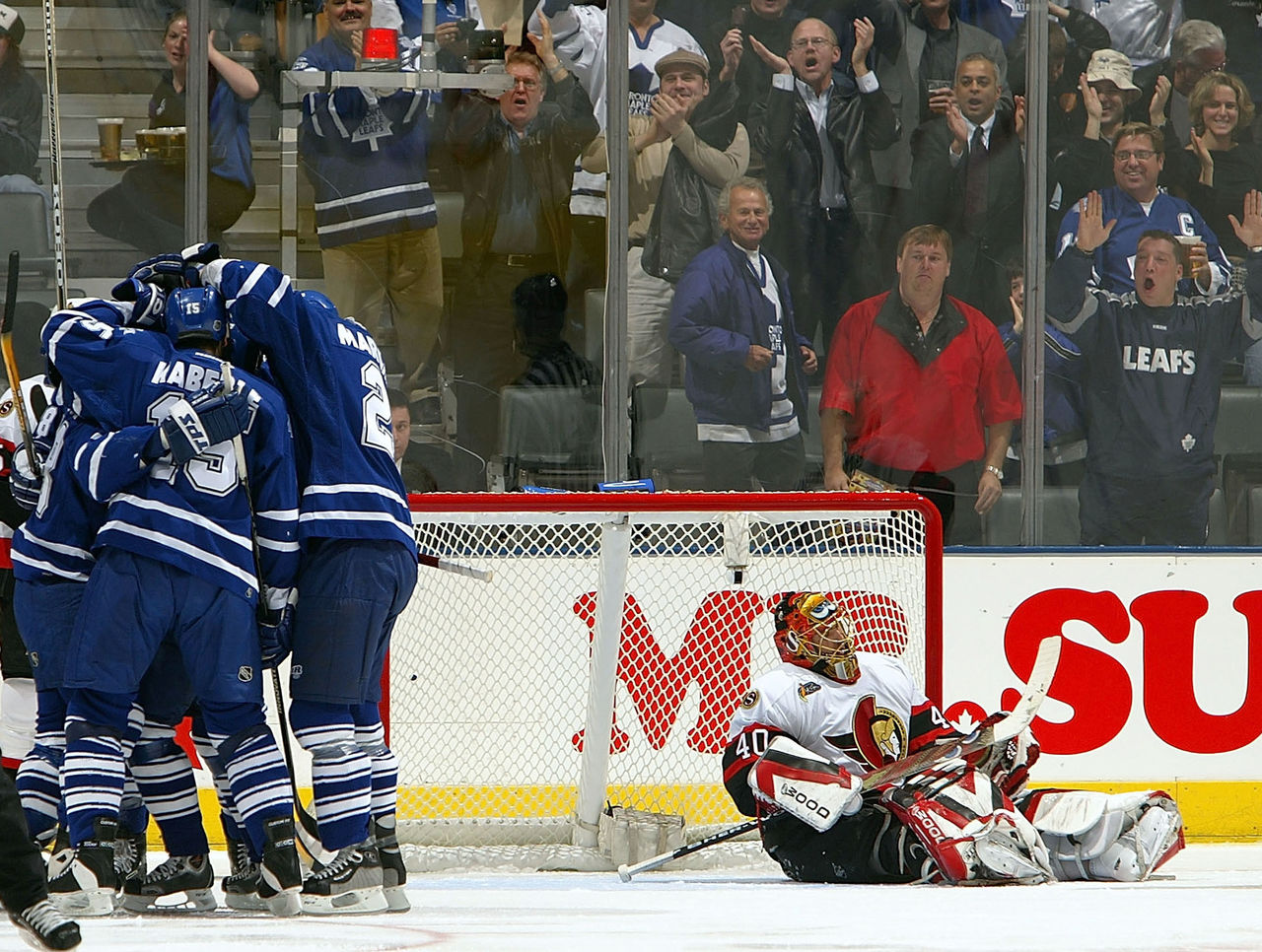 Then, with time just about up in the first period, Nieuwendyk did it again, almost from the same spot, this time beating Lalime five-hole, and - yes, right in that moment - ending the Senators' 102-point season.
Those have to be two of the softest goals ever scored in Game 7 history, and to this day, they remain difficult to watch. Lalime was pulled after 20 minutes. He made eight saves. Toronto won 4-1.
2003 vs. Devils
The 2003 Sens won 52 games, and their 113 points were enough to claim the Presidents' Trophy. Despite that success, their magical season came to an end in the Eastern Conference Final in Game 7 at home against the New Jersey Devils (who would go on to win the Cup).
This one hurt so bad because it was, essentially, an overtime loss, with Jeff Friesen scoring the winner in the third period with 2:14 to play. The Senators had erased a 3-1 series deficit to get to this heartbreaking point.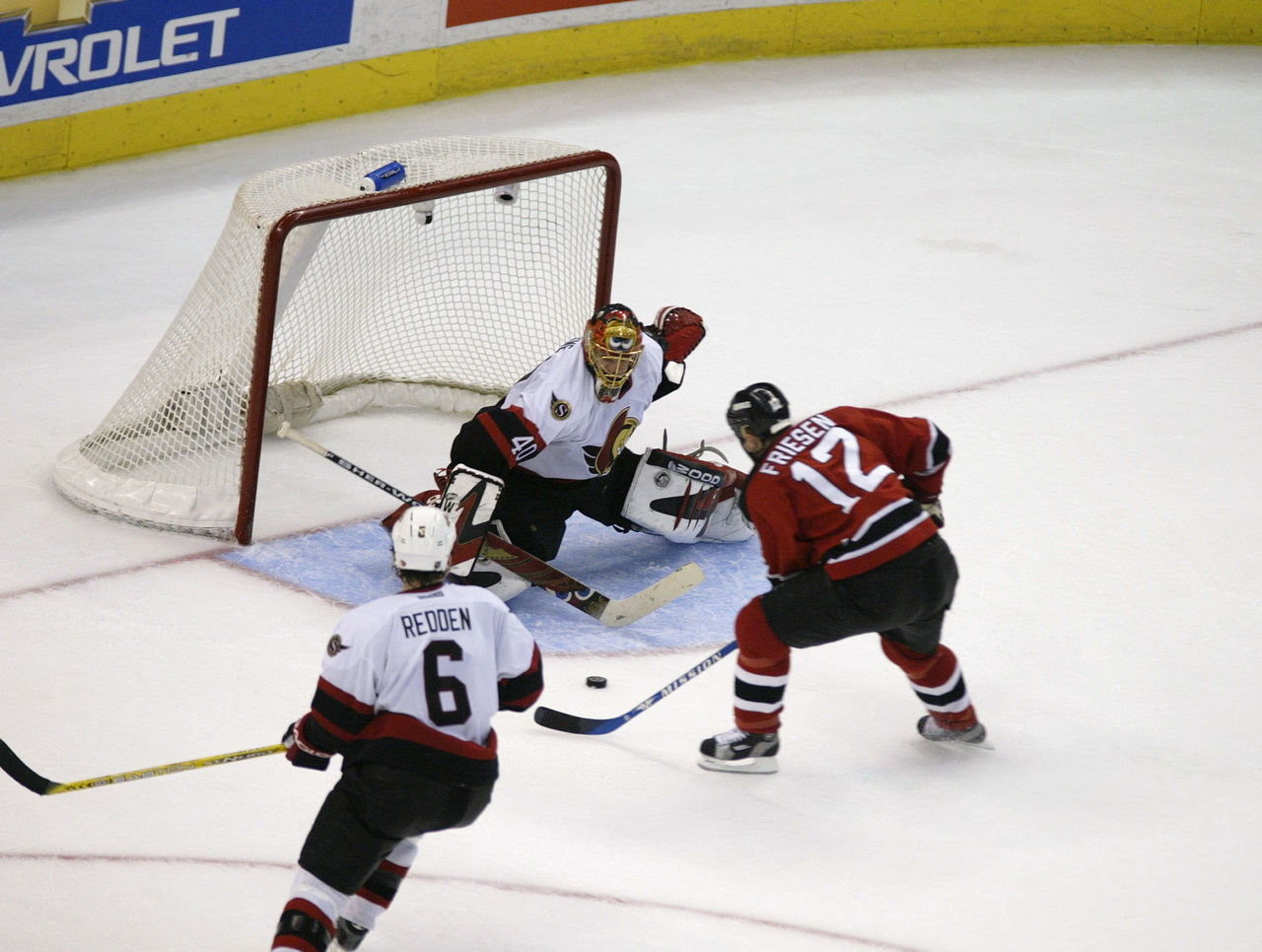 You can blame Lalime all you want, but it was really a defensive breakdown, as two Senators converged on the man with the puck on the rush while Friesen was allowed to go to the net.
One mistake is all it takes in Game 7.
2002 vs. Maple Leafs
Another 3-2 series lead was squandered - this time in the second round - including another blown 2-0 lead in Game 6 on home ice.
This was when Lalime's three-year Game 7 nightmare began: In Toronto, on April 14, 2002, in the first period, when Alexander Mogilny banked the game's opening goal off Sami Salo's skate and through Lalime's legs.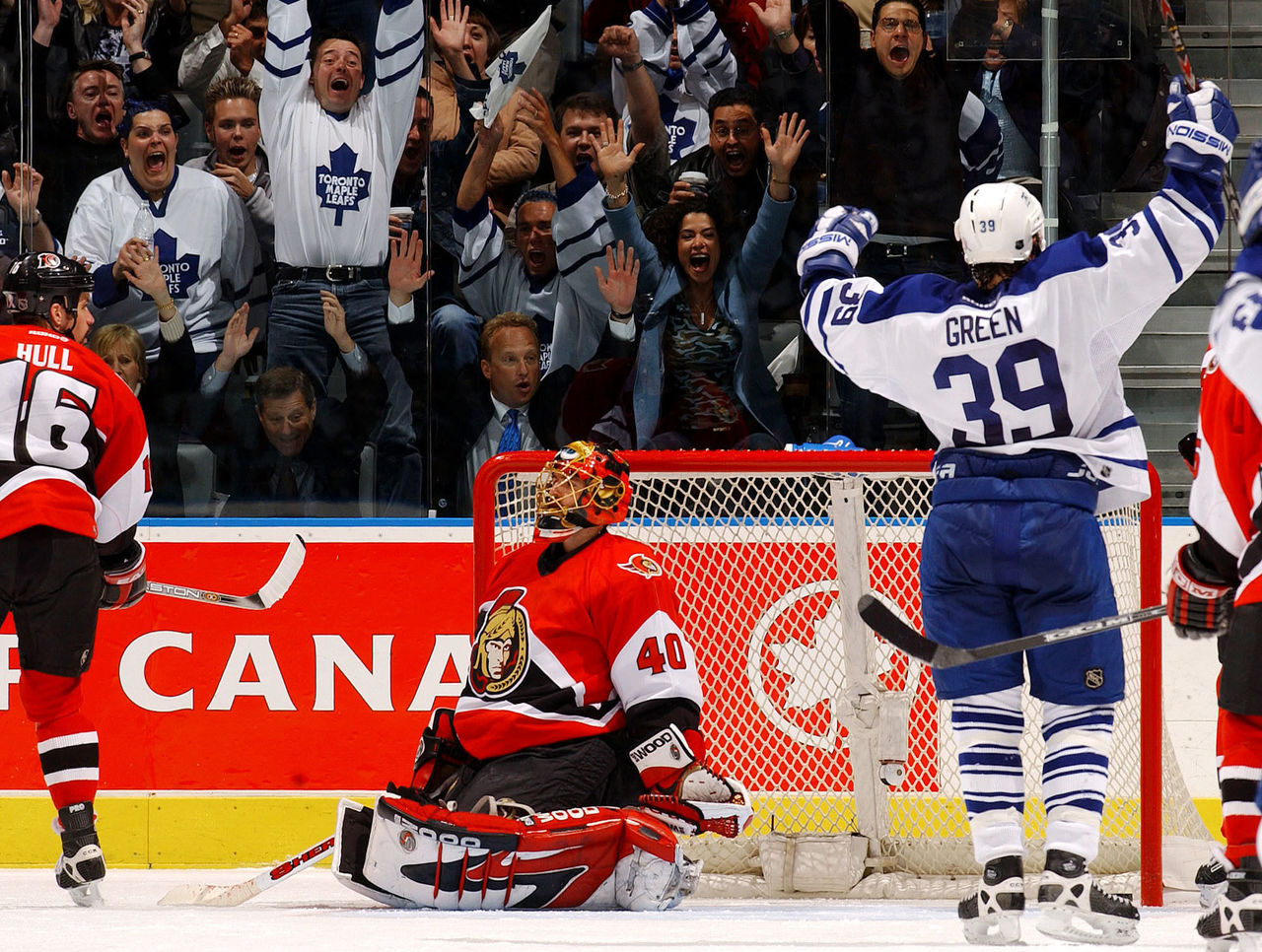 It was the game- and series-winning goal, of course.
The Senators finished with only 19 shots in a 3-0 loss.
1997 vs. Sabres
Close your eyes. You can still see the puck going off - going through, it seemed - Ron Tugnutt's glove and into the net in overtime of Game 7 in Buffalo. You can still see Tugnutt reaching back in vain, then letting go of his stick and clutching his own helmet with both hands.
Agonizing.
It was the Senators' first playoff berth since entering the league in 1992, and did it ever end in soul-crushing fashion.
It's been 20 years. And all streaks must come to an end.
(Photos courtesy: Getty Images)