Offseason Outlook: Washington Capitals
Geoff Burke / USA Today Sports
With the offseason underway for a number of teams, and the rest to join them in a few weeks, we're looking at what's in store for each club in the coming months.
2016-17 Grade: B
In the case of the Washington Capitals, this piece could be more fittingly titled, "Offseason Overhaul."
We've been here before with Alex Ovechkin and company. A regular season of dominant proportions that ends in a premature second-round exit. Still, this year felt different for Barry Trotz's men, as the Capitals were finally playing a defensive-minded, tight-checking style that had the club finish with a league-best goals-against average of 2.16 and an impressive 118 points.
Of course, a lot of that also had to do with the Vezina-level play of netminder Braden Holtby. The former fourth-round pick was a big reason for Washington's success and his regular-season numbers were downright nasty. Holtby led the league in shutouts (9) and finished tied for the league lead in wins (42) while also posting a sparkling 2.07 goals-against average.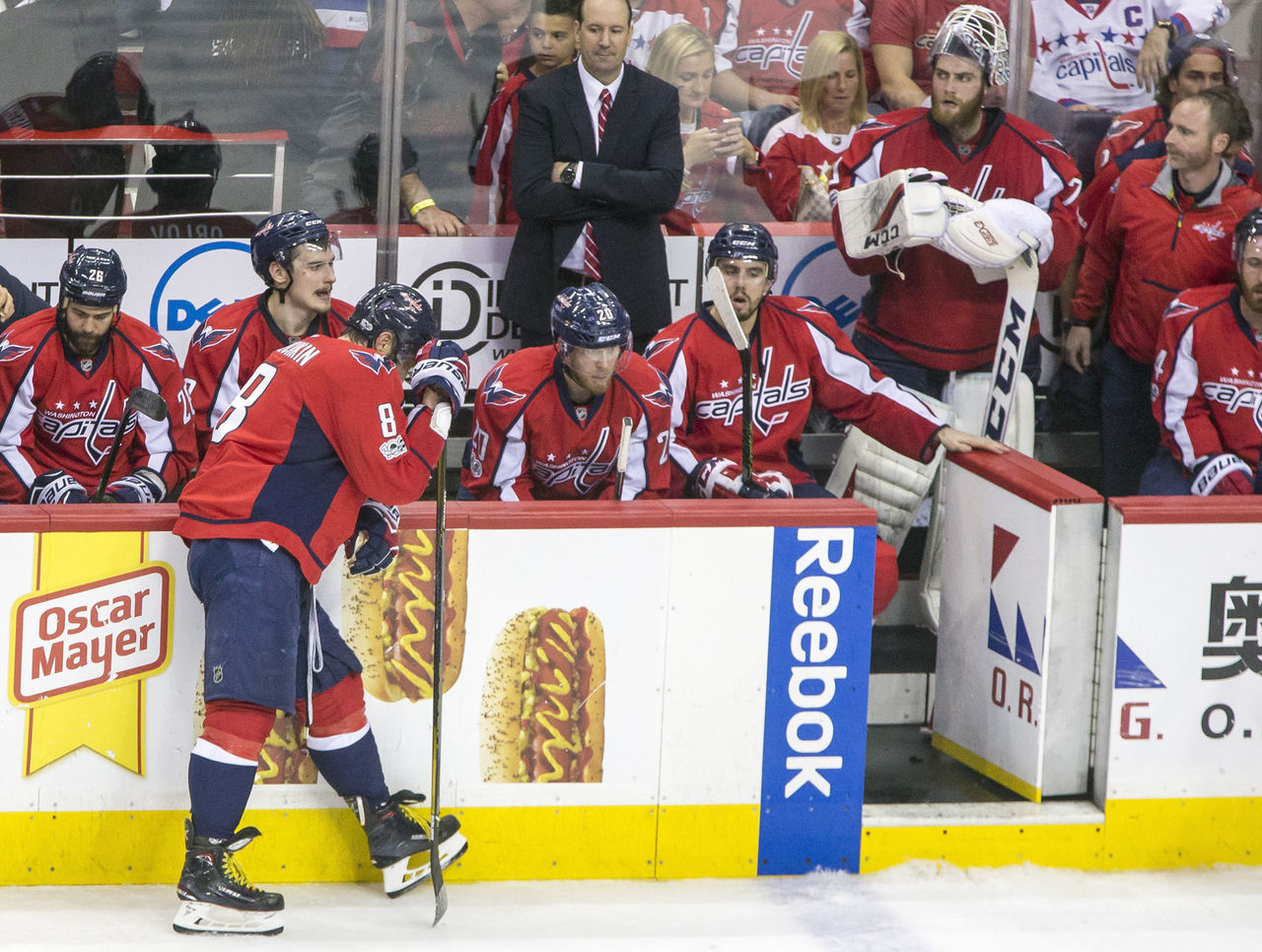 However, that's the regular season. Sure, the group deserves some credit for putting together yet another impressive campaign, but in this era, Presidents' Trophies don't mean jack.
Success is defined by how many rings you're rocking.
Ovechkin, Nicklas Backstrom, T.J. Oshie, Evgeny Kuznetsov, Holtby, the list of elite-level talent is lengthy and impressive - but at the same time, also kind of staggering. How does an All-Star studded group like this not even advance to a Cup final?
More questions are sure to follow the Capitals, as it's set to be a very long and interesting summer in D.C. for owner Ted Leonsis and general manager Brian MacLellan.
Free Agents
The Capitals have a number of big-name free agents to deal with this offseason, and the outcome of the forthcoming negotiations and potential trades will have a big impact on what the next few seasons will look like in Washington.
Oshie, Kevin Shattenkirk, Karl Alzner, and Justin Williams are all unrestricted free agents who will garner a ton of attention on the open market.
| Player (Position) | 2017-18 Status | Age | 2016-17 Cap Hit | '16-17 Points |
| --- | --- | --- | --- | --- |
| Brett Connolly (F) | RFA | 25 | $850000 | 23 |
| Andre Burakovsky (F) | RFA | 22 | $894167 | 35 |
| Evgeny Kuznetsov (F) | RFA | 25 | $3M | 59 |
| Justin Williams (F) | UFA | 35 | $3.25M | 48 |
| Daniel Winnik (F) | UFA | 32 | $2.25M | 25 |
| T.J. Oshie (F) | UFA | 30 | $4.1M | 56 |
| Nate Schmidt (D) | RFA | 25 | $812500 | 17 |
| Dmitry Orlov (D) | RFA | 25 | $2.5M | 33 |
| Karl Alzner (D) | UFA | 28 | $2.8M | 13 |
| Kevin Shattenkirk (D) | UFA | 28 | $4.2 | 56 |
The No.1 goaltending job is secure with Holtby, but the Caps will need to shore up their crease by re-signing backup Philipp Grubauer. The young German is coming off a solid season where he posted a 13-6 record to go along with a 2.04 goals-against average.
| Goalie | 2017-18 Status | Age | 2016-17 Cap Hit | '16-17 SV% |
| --- | --- | --- | --- | --- |
| Philipp Grubauer | RFA | 25 | $750000 | .926 |
2017 Draft Picks
Another wrinkle in Washington's offseason plans is its lack of top-round draft picks - the Capitals do not have a selection until the fourth round this year. Expect MacLellan to be very active this summer, especially in the lead-up to June 23's entry draft.
| Round | Picks |
| --- | --- |
| 1 | 0 |
| 2 | 0 |
| 3 | 0  |
| 4 | 1 |
| 5 | 1 |
| 6 | 1 |
| 7 | 1 |
Summer Priorities
1. Find replacements for Oshie and Williams
The veteran forwards have both expressed interest in staying in Washington, but both will also have a number of teams expressing their own interests in two proven goal-scorers. There's also the cap crunch to consider.
Regardless, replacing their production won't be easy, but this could be the exact kind of opportunity that some of the younger Caps have been waiting for, a chance to prove themselves in a lineup that is usually dominated by veteran names.
Andre Burakovsky, Jakub Vrana, and Riley Barber are three players that stand to see increased roles with the club next campaign.
2. Figure out what's going on with Ovie
The 2016-17 season was a rough one for Ovechkin.
He finished the regular season with his lowest point output in four years, ended the postseason playing on the third line, and failed to push his team through to the Conference Finals for the sixth time of his 12-year career.
At this point, trading Ovie would be a slip. But if he doesn't turn his game around quickly, that may be the route MacLellan is forced to take.
3. Trade for blue-line help
Potentially losing Shattenkirk and Karl Alzner would be two massive blows to the team's back end that will need immediate attention.
Moving one of their talented forwards for either an NHL-ready rearguard or a high-end defensive prospect would serve the Capitals well. After all, who does Washington have to count on moving forward other than Matt Niskanen and John Carlson?
Sorry Brooks Orpik, your age and injury liability don't instill a ton of confidence.
2017-18 Outlook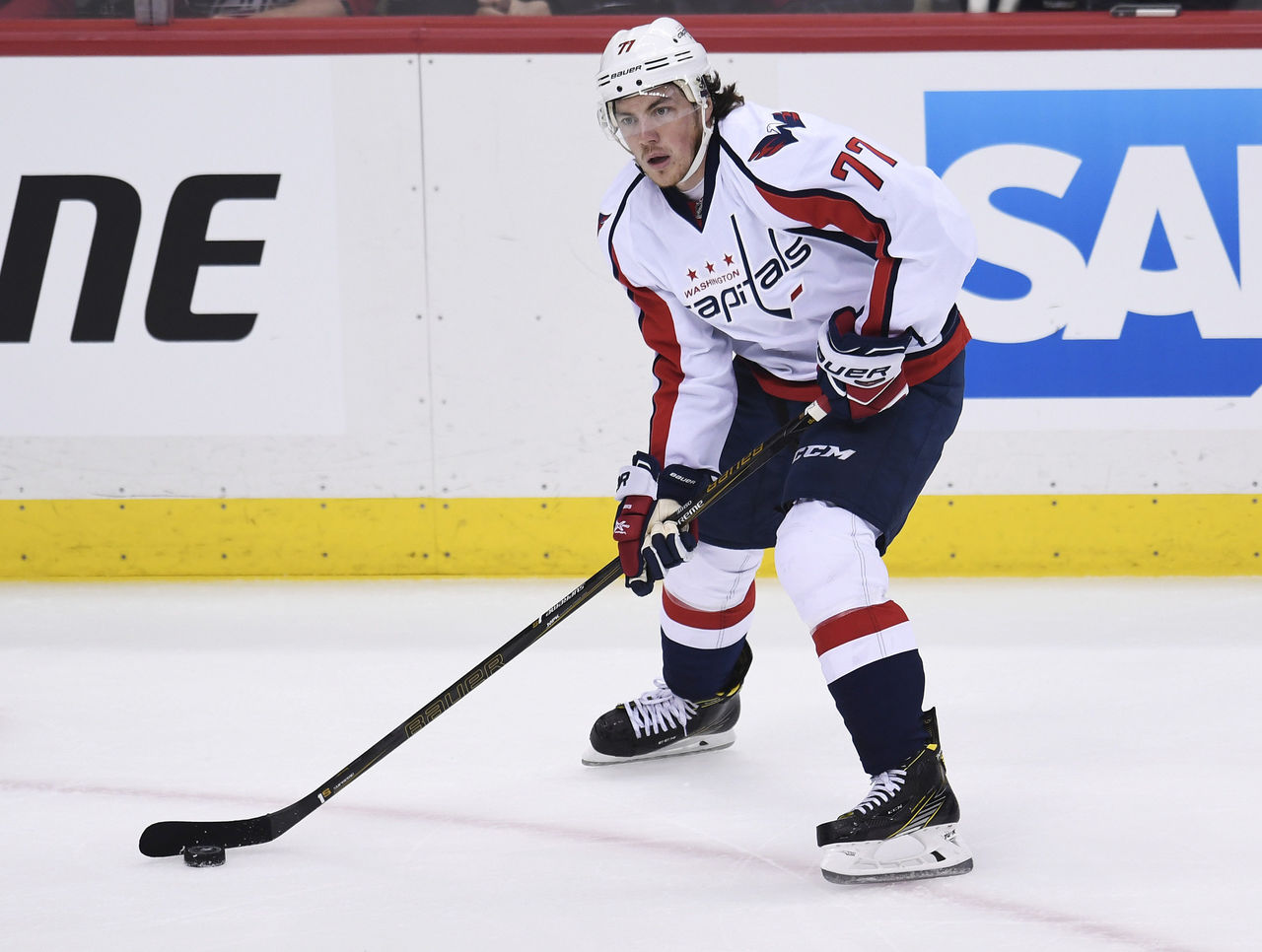 (Images courtesy: Getty)
By the time the puck drops on next season, Washington's roster could realistically be a shadow of its former self, making this section a lot more difficult to surmise.
With that being said, the Caps still have enough firepower to compete in the East, and Holtby is all world, so expect them to be in the mix for their third Presidents' Trophy since 2010.
Another trip to the postseason is obviously the floor for expectations in Washington, but a berth in the Conference Finals and beyond may be just out of reach for a group that will look a lot different come October.
Offseason Outlook Series
COL | VAN | NJD | ARI | BUF
DET | DAL | FLA | LAK | CAR
WPG | PHI | TBL | NYI | WSH
TOR | CGY | BOS | SJS | STL
NYR | EDM | MTL | ANA | MIN
CBJ | CHI | OTT | PIT | NAS
LGK
Comments
✕
Offseason Outlook: Washington Capitals
  Got something to say? Leave a comment below!