Still dominant: Dani Alves continues to leave Barcelona full of regret
BORIS HORVAT / AFP / Getty
Gonzalo Higuain roared, Juventus fans celebrated, and, in all likelihood, Barcelona executives groaned in unison. Fancy being a fly on the wall at the Camp Nou? Not really. You didn't need to be there to figure out what they were thinking in that moment.
Juventus' opening goal in Wednesday's Champions League semi-final victory over Monaco, the first of two on the day for the hefty Argentine striker, had all the distinctive features of a flowing Blaugrana move. Quick flicks that make the crowd gush, smart interplay to wipe out defenders, and deadly, precise finishing that leaves goalkeepers helpless.
Related: How Juventus shut down Monaco's high-flying attack
Mainly, though, it had all the hallmarks of Dani Alves at his very best.
The clever movement as Claudio Marchisio clipped the ball toward Paulo Dybala; the marauding run forward, holding off the disappointing Tiemoue Bakayoko; the desire to burst into the opposition penalty area and make things happen, to invent something even when conventional wisdom, and sheer numbers, suggest a simple, more conservative pass is the most logical approach; and then, of course, the piece de resistance.
Alves' scrumptious backheel, a melange of self-confidence and flair, wouldn't have been weighted any better had he rolled the ball into Higuain's path with his hands. Try it, sure. But tee him up so perfectly? It was ludicrous.
It was, in short, Dani Alves.
But then, should we expect anything less from a man whose zest on the pitch mirrors his effervescence off it? Perhaps it shouldn't come as a surprise that someone who opens beer bottles by bicycle kicking them could shred an unsuspecting backline with a sweet backheel.
There's silliness, eccentric outfits, and the like on his social media platforms. They're the kind of things that make a player an easy target when he struggles - Alves suggested that his treatment as a scapegoat was a factor in his decision to leave Barcelona - but even as his heyday drifts farther and farther away, there remains one constant above all: exhilarating football.
The Brazilian, now 33, was the dominant figure in the 2-0 triumph on Wednesday, setting up both of Higuain's goals to put the Bianconeri on the brink of a second Champions League final in three years. After playing a pivotal role in silencing Neymar in the quarter-finals, Alves' exceptional display at the Stade Louis II only served to twist the knife, further reminding Josep Maria Bartomeu of his error in letting him walk.
The situation wasn't always cut-and-dried, of course.
There were moments this season, particularly early, where it looked like Beppe Marotta's latest free transfer wouldn't be counted among his most masterful dealings. Andrea Pirlo, Paul Pogba, and Sami Khedira set quite a standard, after all.
Alves, who admitted he was fed up with what he described as the "false and ungrateful" Barcelona brass, struggled to acclimate as Juventus, somewhat disjointedly, chugged along in the opening months of the season. Neither really hit full gear, and when the Juazeiro native fractured his fibula during a match against Genoa in November - a wretched 3-1 loss for the Old Lady - some surmised that he never would in a black-and-white striped shirt.
Looking back nearly six months later, it seems rather foolish to have doubted him at all.
"There's no secrets, it was just a matter of settling in," Max Allegri said after his side topped the principality club. "Dani Alves had some injury problems, needed to get to know his teammates, the environment, and the tactical systems. His assists today for the two goals were excellent."
He was the best player on the pitch Wednesday, dominating his flank, and popping up elsewhere, too.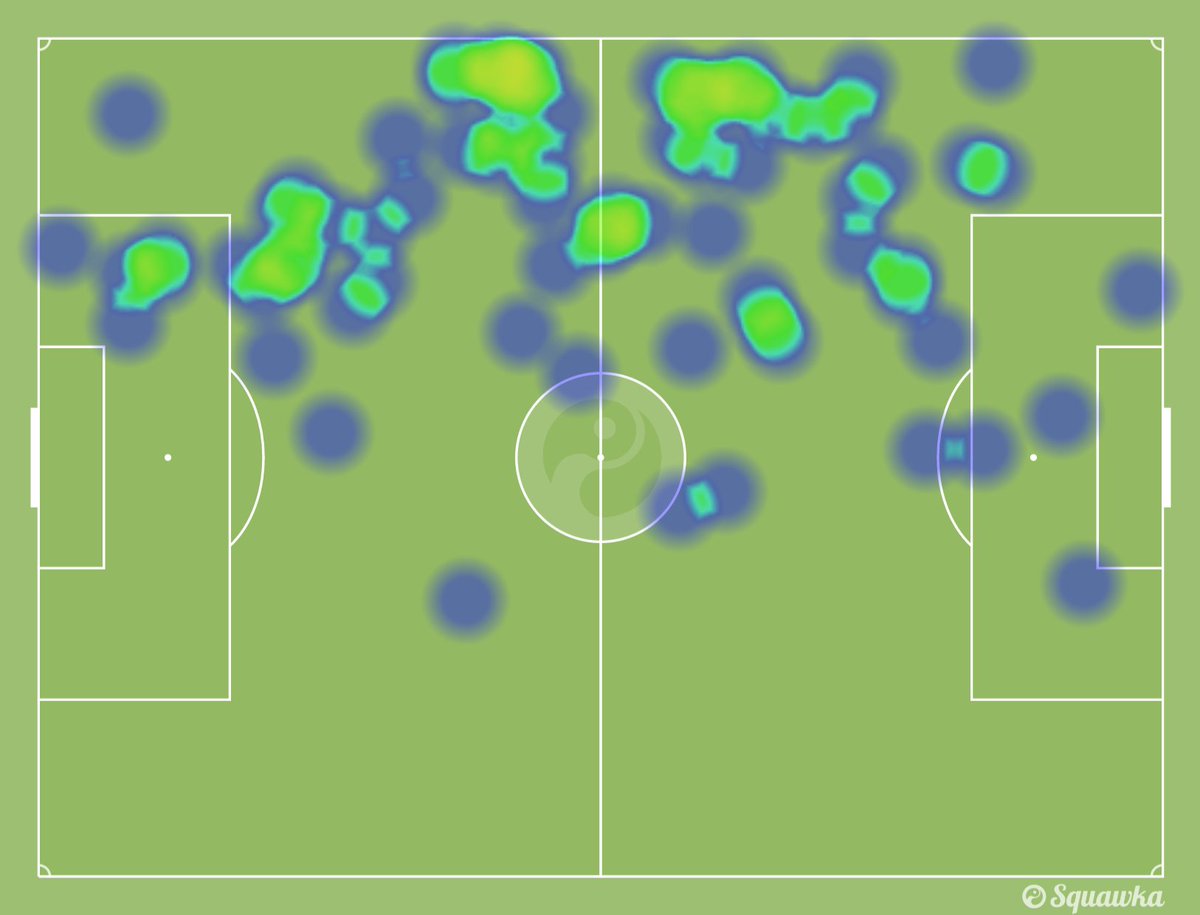 (Courtesy: Squawka)
He was everywhere, and did everything.
His 72 touches led all Juventus players; he had more key passes (three) than anybody from the Italian side; he was second on his team in both clearances (six) and tackles (three).
Allegri ditched his 4-2-3-1 and opted for a three-man backline, and Alves, tasked with getting forward from his right wing-back slot, was the primary benefactor. It was a throwback to the halcyon days of his career, the days when there was no debate over the world's premier full-back.
Take, for example, this 2009 description of Alves from Sid Lowe:
He's a one-man band wearing cymbals on his knees, a drum on his back, Johnny Cash's harmonica strapped to his gob, and Barca sweatbands on his wrists like a 10-year-old suffering a Peter Withe fixation ... a screeching lunatic kid, perfect technician, tactical genius and - let's face it - sneaky little cheat, all wrapped into one hyperactive ball. A footballing Sonic the Hedgehog.
That account of the sinewy Brazilian is perhaps no longer entirely accurate - it's been eight years, after all, and Alves is less explosive now than he was at the apex of his career - but it's still invigorating to watch him do his thing.
No player has created more chances than the veteran right-back in the Champions League this season, and only three men - Cristiano Ronaldo, Ousmane Dembele, and Neymar - have set up more goals.
Much of Lowe's representation still applies.
If his first assist on the evening was a product of his ingenuity, the second highlighted both his doggedness and precision; two qualities that Alves, much like compatriot Marcelo - whom he now looks destined to meet head-on in Cardiff - often isn't credited for.
Alves plucked the ball off Bakayoko, drifted out to the wing, and dropped a gorgeous ball to the back post for Higuain to slide in.
All "ginga" - individual flair - and no substance? It's a common trope used when discussing Brazilian footballers. Especially those of the defensive variety. In relation to Alves, it's nonsense.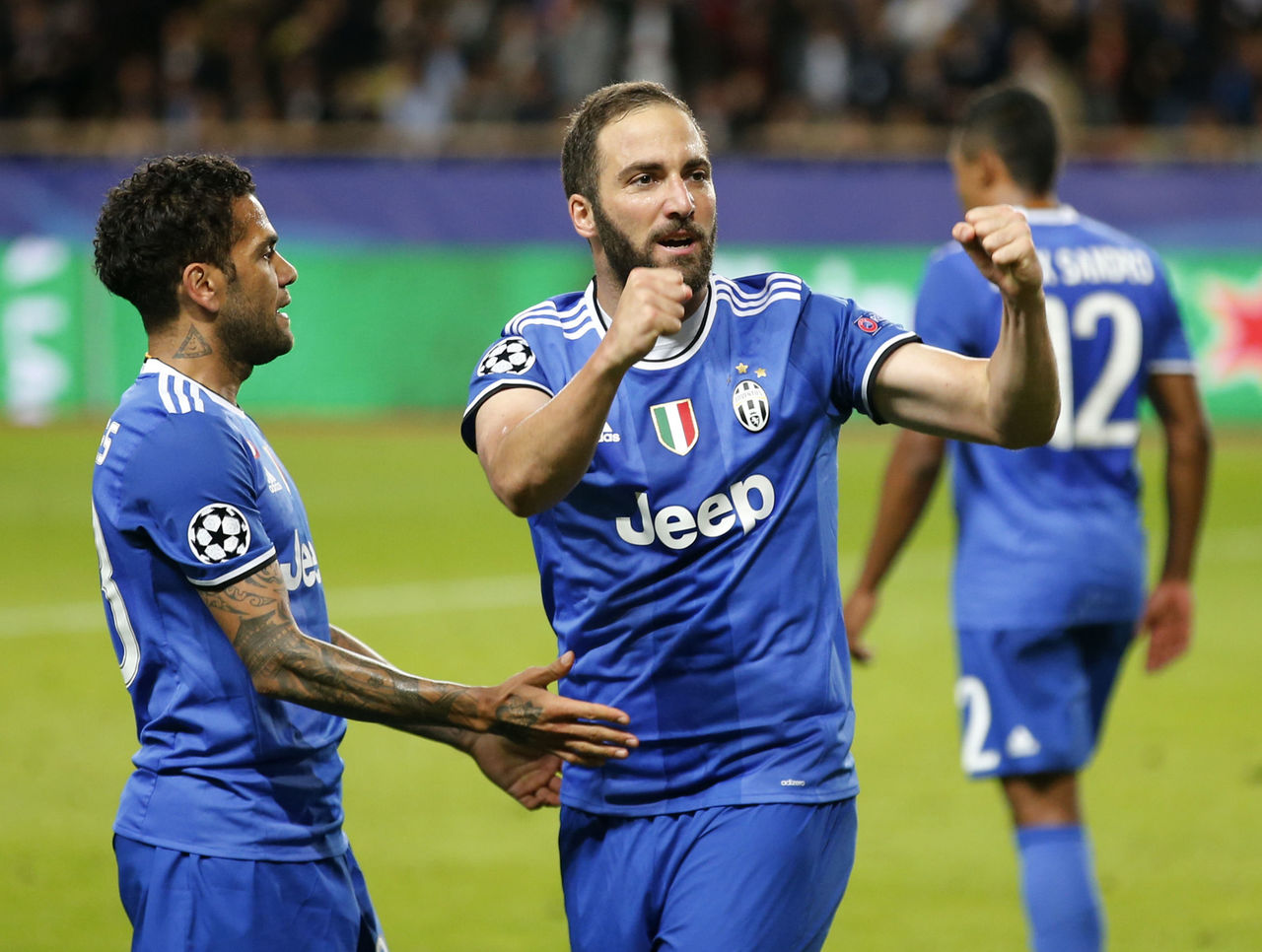 (Photo courtesy: Reuters)
So too, it's being proven, was Barcelona's mismanagement of his situation.
Comments
✕
Still dominant: Dani Alves continues to leave Barcelona full of regret
  Got something to say? Leave a comment below!