How Juventus shut down Monaco's high-flying attack
Reuters / Jean-Paul Pelissier Livepic
For the past six Champions League matches, Juventus forced every team, including Barcelona, into submission.
AS Monaco had been shut out just three times in all competitions before Wednesday's semi-final first leg against Juventus. It was by far the biggest test facing this young principality club, which had relied on sheer firepower to get past the likes of Manchester City and Borussia Dortmund.
But the Italian visitor limited Monaco to five shots on target and kept them off-balance, and Gonzalo Higuain, the €90-million man who was signed for precisely this moment, scored twice to secure a 2-0 win.
Related: Can't score in big matches? Higuain lays waste to lazy narrative
Kylian Mbappe and Radamel Falcao briefly threatened Juve's vaunted backline. With Juan Cuadrado unfit to start and the ageing Andrea Barzagli deputising at right-back, 18-year-old sensation Mbappe outpaced a defender nearly twice his age.
But apart from Falcao's probing and the odd header, that was the extent of the damage.
Juventus attacked when it saw an opportunity, committed professional fouls when Monaco pressed, and defended in numbers when the opposition took over longer spells of possession.
It was Massimiliano Allegri's tactics, and particularly his use of wing-backs, that powered Juventus to the brink of a second Champions League final in three years. It was not just stereotypical Italian defending. It was a balanced approach that yielded another result. It was smart football.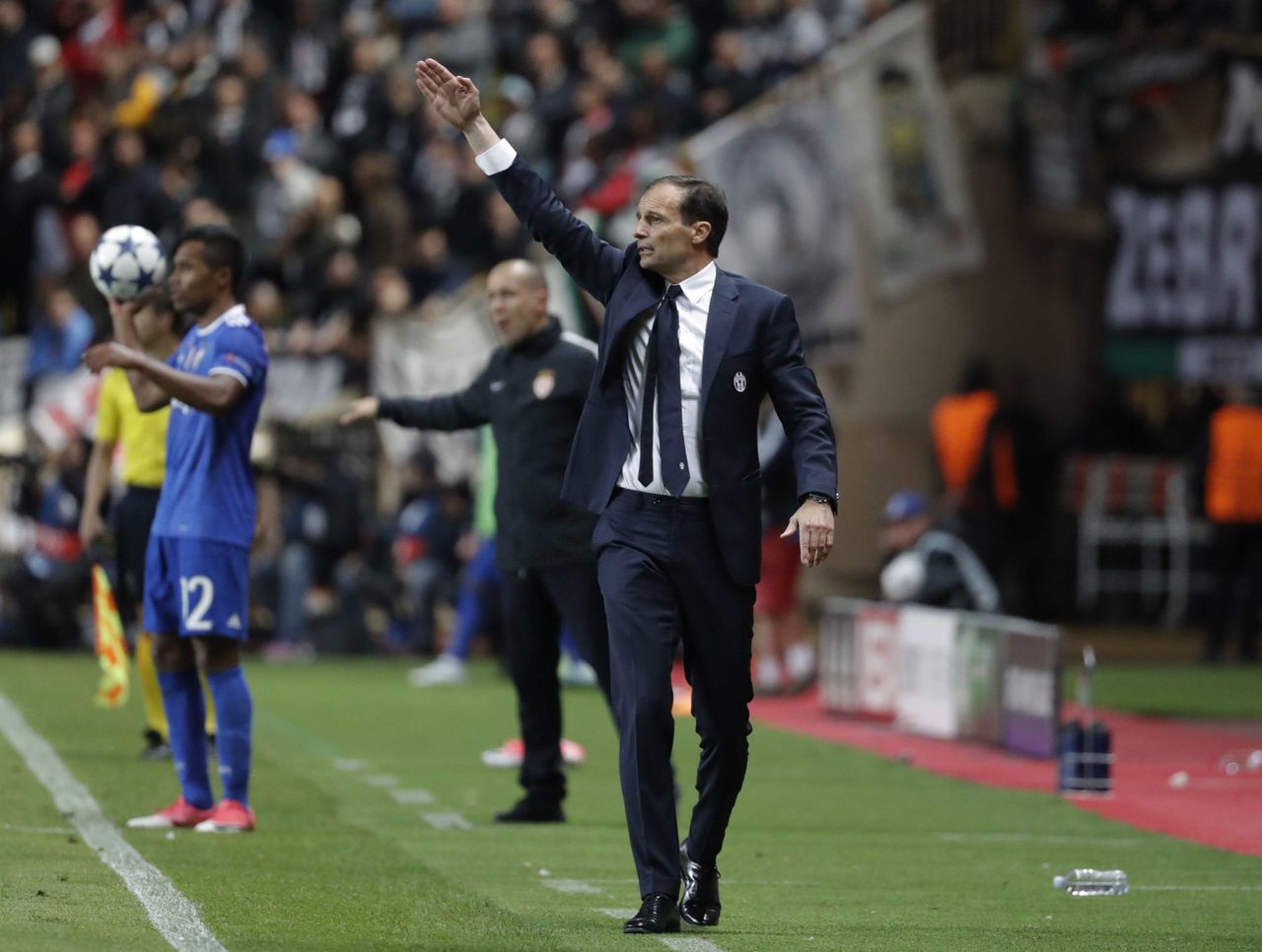 (Photo courtesy: Action Images)
Allegri has had to be creative this season, slotting players in unnatural positions, but he has never put someone in a position to fail.
If Mario Mandzukic's re-imagining as a left winger is now taken for granted, then Allegri's decision to start Dani Alves as a right winger on Wednesday was further validation of the manager's credentials. Cuadrado's ailment may have demanded a change in formation, but Allegri, who has moulded his players to shape a stable 4-2-3-1, challenged one of his veterans to tap into his attacking instincts and fill the void.
The Brazilian's two killer assists, a backheel and an impeccable delivery into the box, proved Allegri right. Higuain had not scored in the Champions League knockout stage in four years before Alves' contributions.
But just as important was Alves' tireless running and overall tactical awareness. He reverted to right-back duty once Juventus lost the ball and helped create a back five, with Barzagli tucking in. There was no easy way through this defence. The sheer number of blue jerseys behind the ball was jarring to the eye.
Mbappe tried to dribble past defenders on the left side, but even when he did, either Giorgio Chiellini or Leonardo Bonucci would clear the ball to safety.
Chiellini alone produced 15 clearances, most of them coming inside the penalty area. He was once again Juventus' release valve.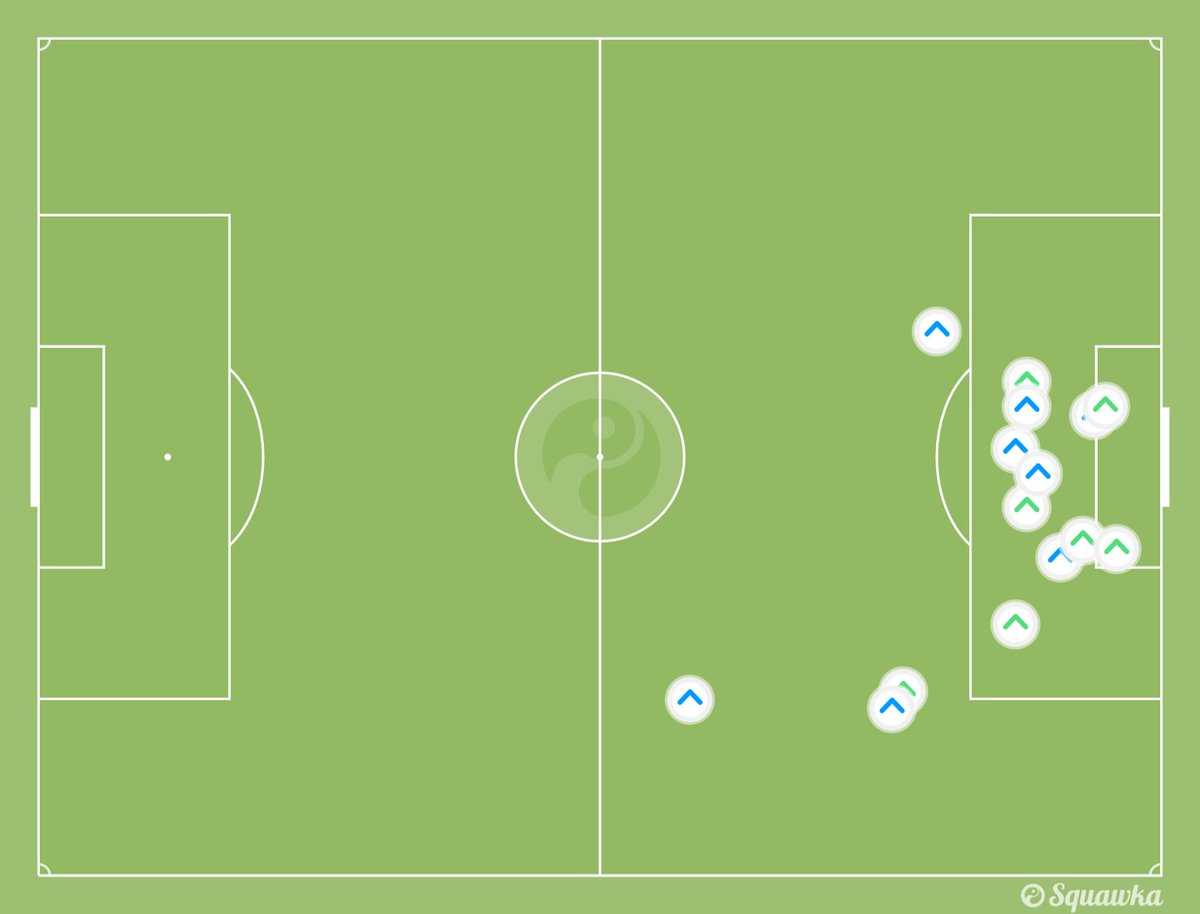 (Courtesy: Squawka Football)
Of course, defending is a lot easier when you have Gianluigi Buffon, arguably the greatest goalkeeper of all time, a few yards behind. Tipping shots over the bar and gobbling up more central efforts, the 39-year-old was not so much spectacular as he was a sturdy presence. Other goalkeepers may have conceded rebounds on any of those shots, but not Buffon. His command of the penalty area is reassuring, and his constant communication is what keeps his defenders in check.
Against Monaco, everyone had a role, everyone knew their job, and everyone did what was asked of them.
Comments
✕
How Juventus shut down Monaco's high-flying attack
  Got something to say? Leave a comment below!