There will be no St. Totteringham's Day celebrations for Arsenal fans this season, and as a result, the final north London derby at White Hart Lane will live long in the memory for their Tottenham counterparts.
Powered by goals from their brightest young star and their marquee attacker, Spurs brushed Arsenal aside on Sunday, Dele Alli and Harry Kane scoring three minutes apart in the second half to give Mauricio Pochettino's men a famous 2-0 victory.
In addition to keeping Tottenham's (slim) title hopes alive, the victory signals the end to one of the more humbling streaks in world football: For the first time in 22 years, Tottenham is guaranteed to finish ahead of Arsenal in the table.
Not since 1995, under the guidance of manager Gerry Francis, have Spurs been able to look down on their most bitter rival come season's end.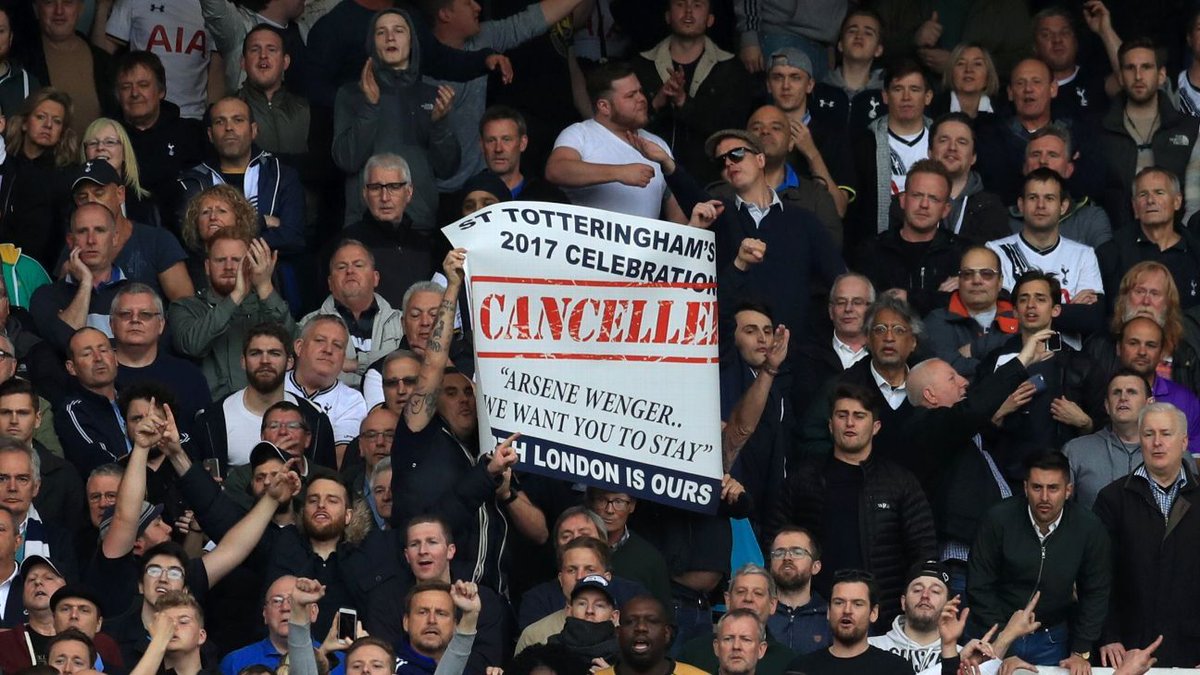 (Courtesy: Getty Images)
It was fitting that, after a dominant display, it was the club's two preeminent players who ushered in the end of a run that lasted over two decades.
Alli, who recently collected the PFA Young Player of the Year award for a second consecutive campaign, bumbled home the opener in the 55th minute, and Kane compounded Arsenal's misery three minutes later by winning, and then converting, a penalty.
Kane, now Tottenham's all-time leader with six goals in Premier League matches against Arsenal, was joined by Alli as the two wheeled away in celebration. Apt, indeed.
Whether or not the result actually ushers in a new era remains to be seen. Arsenal will surely bounce back; though how long that takes given the uncertainty around the club - and particularly manager Arsene Wenger - is up for discussion.
Regardless, at least for one day, and one season, Tottenham is the dominant force in north London.