5 reasons why the 1st round of the playoffs was excellent
Tom Szczerbowski / USA Today Sports
Presented by
What a ride that was.
The opening round of the 2017 Stanley Cup Playoffs has come and gone, leaving us with a couple days to rest and reflect on what was a sensational 12 days of hockey.
Here are five things that made the first round one to remember.
Working overtime
Playoff hockey is a sight to behold to begin with, but nothing compares to the drama that comes with teams battling for a single goal to get the win. And hockey fans experienced that back-and-forth more in this round than ever before.
When Game 6 between the Toronto Maple Leafs and Washington Capitals was unable to be settled in regulation, a new record was set with 18 opening-round contests having to be decided in overtime.
Each series featured at least one overtime result, with Washington and Toronto requiring at least one extra period to decide five of their six games.
Not for the faint of heart, to be sure.
Maple Leafs' budding success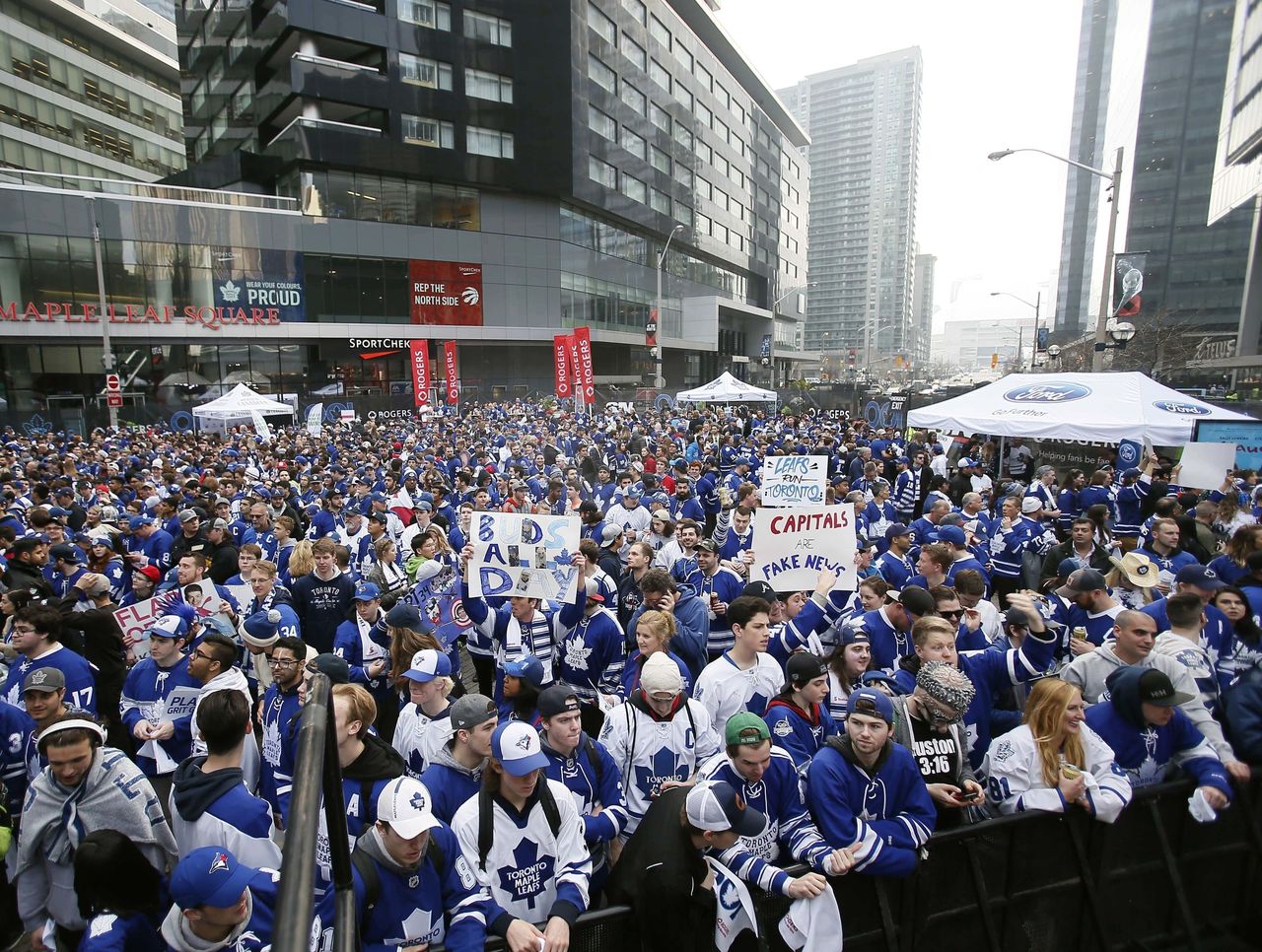 Love them or loathe them, the playoffs are more compelling when the aforementioned Maple Leafs are involved, and they did more than enough to prove they belonged.
After beating out the Tampa Bay Lightning and New York Islanders by a single point in the race for the final wild-card spot, Toronto's young guns gave the Presidents' Trophy-winning Capitals all they could handle in what was without question the most exciting and talked-about series of the first round.
Toronto's trio of super rookies - namely Auston Matthews, William Nylander, and Mitch Marner - all excelled on the big stage, giving Leafs fans hope that this is indeed just the beginning.
Few NHL teams garner the passion and ire of both local and outside fan bases, and Toronto once again proved to be the center of the hockey universe for a couple weeks.
Bank on longer runs in the near future.
Central Division turned upside down
The Chicago Blackhawks and Minnesota Wild entered the postseason as heavy favorites to meet in the second round, but the top two teams in the Central Division combined for a single win in series losses to the Nashville Predators and St. Louis Blues.
A huge reason why the balance of power shifted so dramatically and so quickly was the play of Pekka Rinne and Jake Allen, who were near perfect in backstopping their teams to victory.
| Player | Games | Shots Against | Goals Allowed | Save % |
| --- | --- | --- | --- | --- |
| Pekka Rinne | 4 | 126 | 3 | .976 |
| Jake Allen | 5 | 182 | 8 | .956 |
Excellence, defined.
And while this string of red-hot play may not last for one or both, it was certainly enough to disrupt the best-laid plans for a pair of apparent Cup contenders.
MacArthur's storybook comeback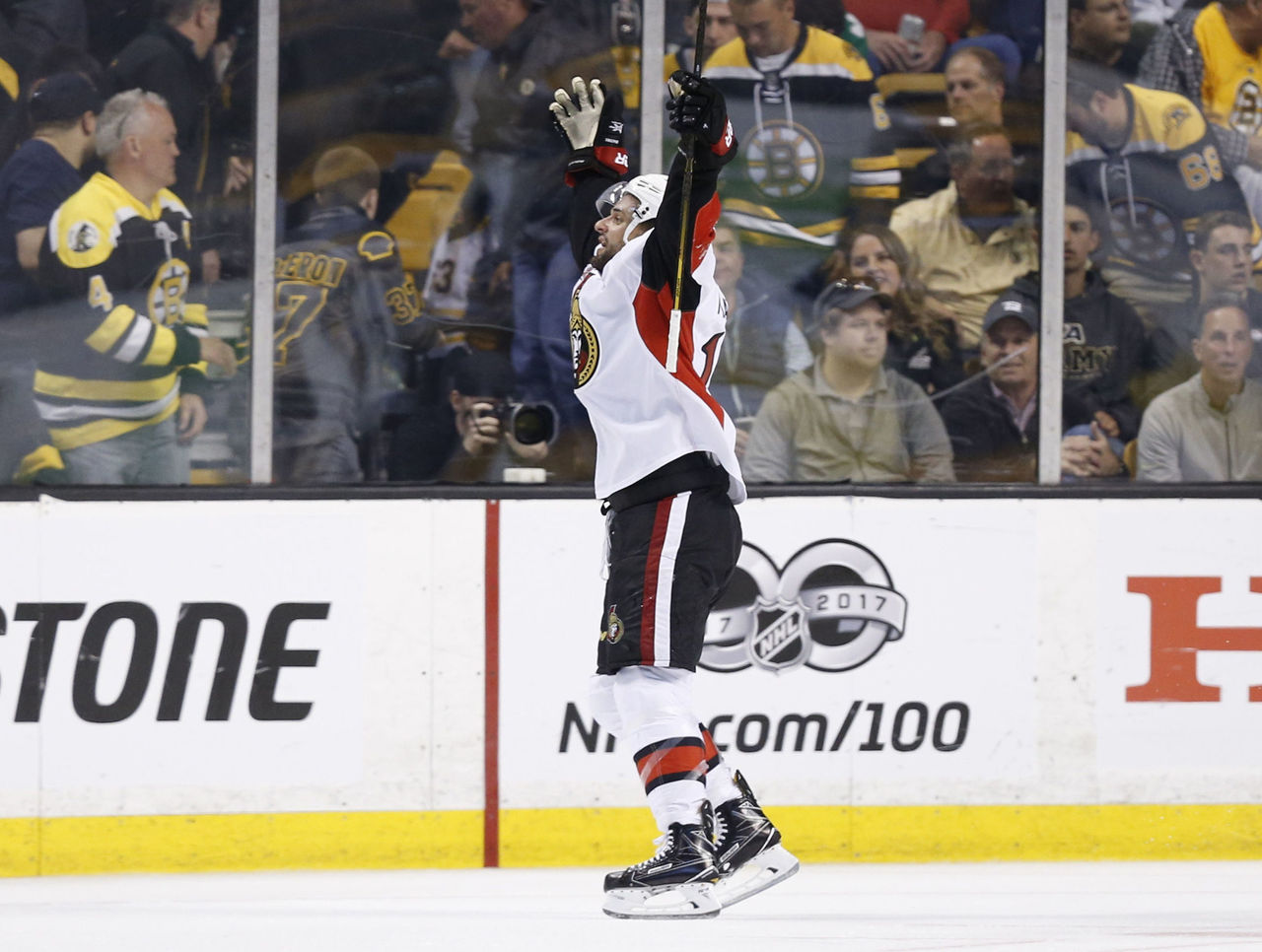 The Ottawa Senators weren't sure whether Clarke MacArthur would ever be able to play for them again, and now they're wondering where they'd be without him.
Sidelined for the better part of two seasons as a result of a series of concussions, the veteran winger made his presence felt with two goals in six games against the Boston Bruins, including a series-clinching overtime strike in Game 6.
Head coach Guy Boucher talked about how inspiring it was when MacArthur scored his first goal in almost two years in Game 2, and expanded on what MacArthur means to the team after the series win.
"There's a lot of great stories in this room, but I don't think there's probably one better than that one," Boucher said, according to Amalie Benjamin of NHL.com. "You saw what he had to go through all year, and I think everybody wrote him off for sure, I think maybe himself at some point. But he fought through.
"He's the one that said, 'I'm coming back, Coach. I'll be available for the playoffs.' I wanted to believe him. I really did. But then you think, he hasn't played for two years? How good is he going to be?"
Good enough to clinch the series for the Senators, at least.
Oil change complete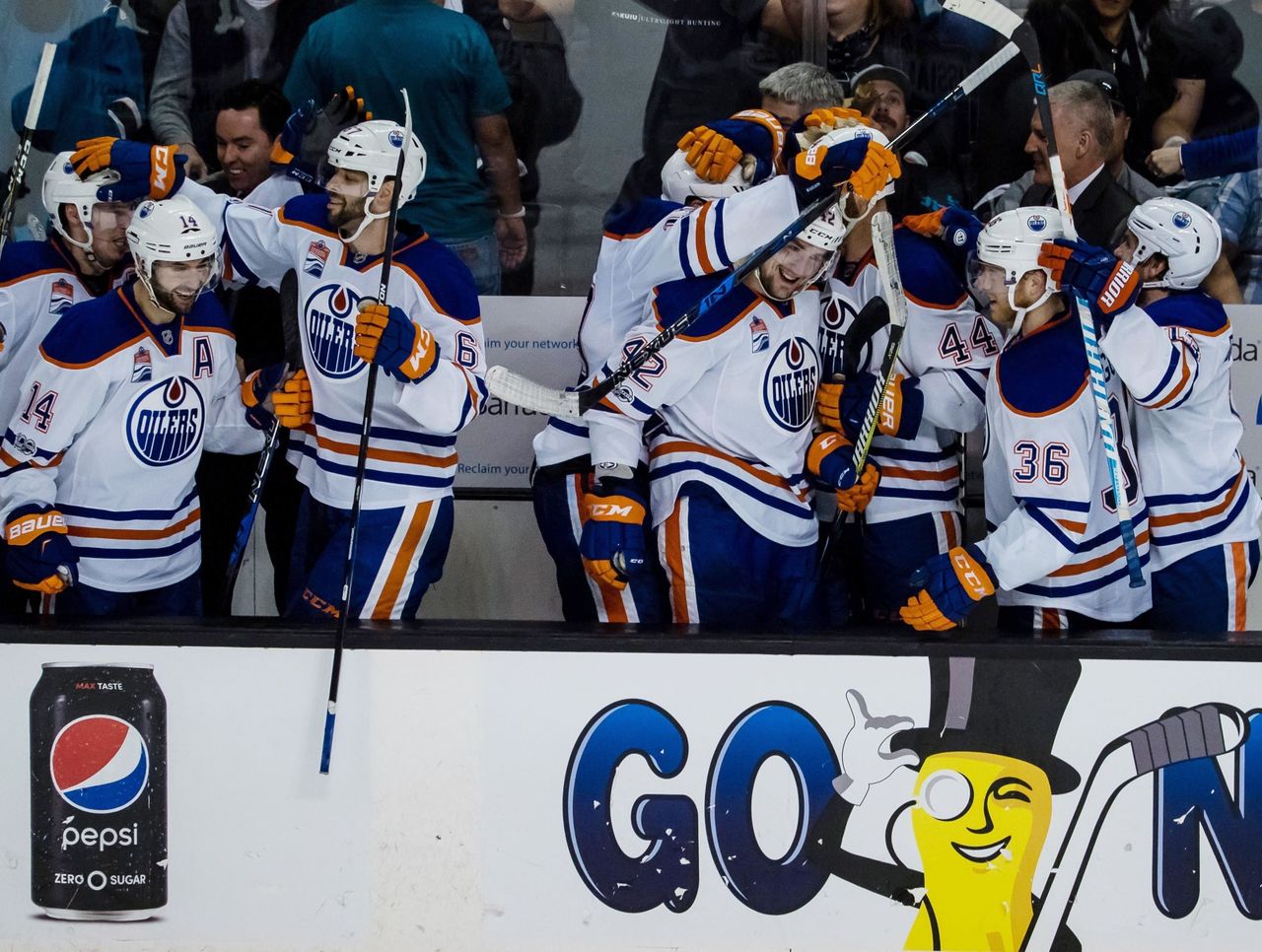 The Edmonton Oilers are certainly making the most of their first playoff appearance in 11 years.
After a seemingly endless period of rebuilding, Connor McDavid and Co. disposed of the defending Western Conference champion San Jose Sharks in six games, serving notice they've officially arrived.
What's impressive is how they were able to rebound from a 7-0 loss in Game 4 and win the next two games in order to close the series out.
And the thing is, it wasn't all about McDavid - who recorded a team-high four points in the series - driving the bus; it was a full team effort.
Cam Talbot recorded two shutouts, Zack Kassian scored a pair of game-winning goals while hitting everyone in his path, Oscar Klefbom continued to emerge as a force on the blue line, and Leon Draisaitl once again proved to be as key as any young player on the roster.
Fans filled Rogers Place in order to watch the decisive Game 6 from San Jose on the big screen, emphasizing the reality that Edmonton is hungry for a winner, and these Oilers have the look of a team capable of making further noise.
All that, and we didn't even mention the defending champion Pittsburgh Penguins. That's the kind of opening round it was. Now on to the next.
(Photos courtesy: Action Images)
Comments
✕
5 reasons why the 1st round of the playoffs was excellent
  Got something to say? Leave a comment below!