Did Magic accidentally leak their targets for trades, free agency?
Brad Penner / USA TODAY Sports
The Orlando Magic may have made a mistake.
The team announced Monday it signed undrafted rookie Patricio Garino, who was photographed inking the deal. That's all fine and dandy, until you see the white board behind the Argentinian swingman that includes the names of potential trade and free-agent targets.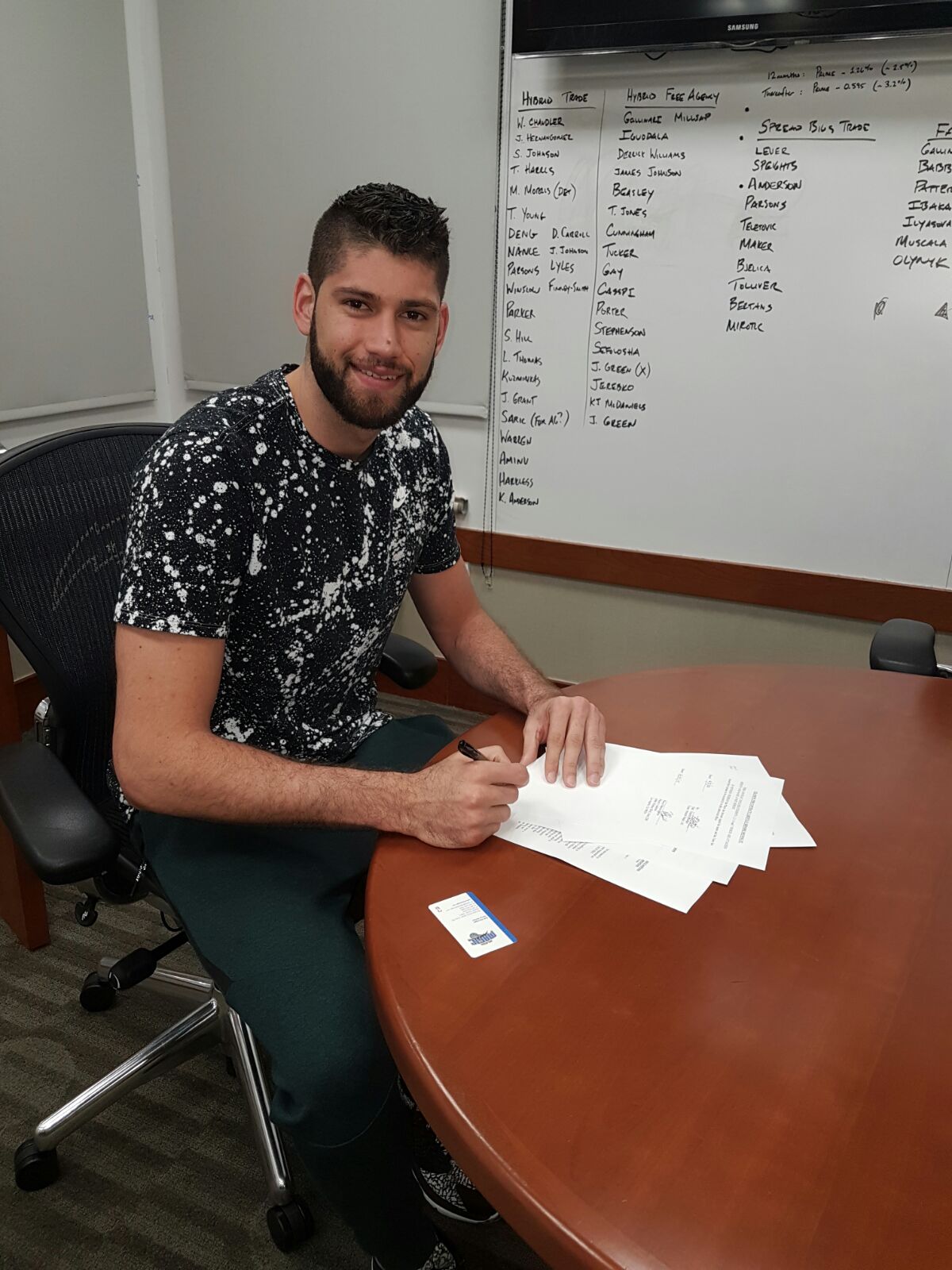 Here's a closer look: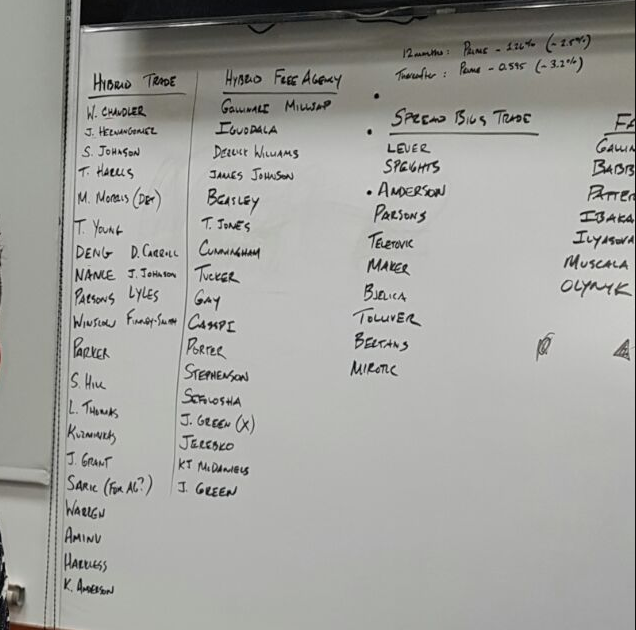 Of all the players on the table, perhaps the most interesting is Philadelphia 76ers rookie Dario Saric, who the Magic may be looking to acquire in a deal involving high-flyer Aaron Gordon.
Oops.
- With h/t to UPROXX
(Photos courtesy: Carlos Prunes via Twitter)